NV brand
Aluminium Bi Summertop with selvedge
Comfort and protection in all weathers
Ideal for day trips with family or friends, the Aluminium Bi Summertop with selvedge will protect all your boat's occupants, thanks to its large surface area. Because your activities differ throughout the day, it folds and unfolds simply and quickly. When sailing at more than 20 knots, it is recommended to fold it down on its rear supports. This product can be adapted to all rigid or semi-rigid open hull boats, depending on the width of the gunwales. Consult your retailer.
For leisure boats under 9m – Open and Semi-Rigid hulls
Category :
Motor boat
Type :
Sun protection
Colour :

See our colour chart

Size :

4 sizes available depending on the width between the middles of the starboard/port side gunwales:

Size XS: from 1m50 to 1m70 width
Size S: from 1m70 to 1m90 width
Size M: from 1m90 to 2m10 width
Size L: 2m10 to 2m30 width

3 heights depending on the boat model:

Height 1.10m or 1.30m on Open Hull
Height on RIB: 1.50 m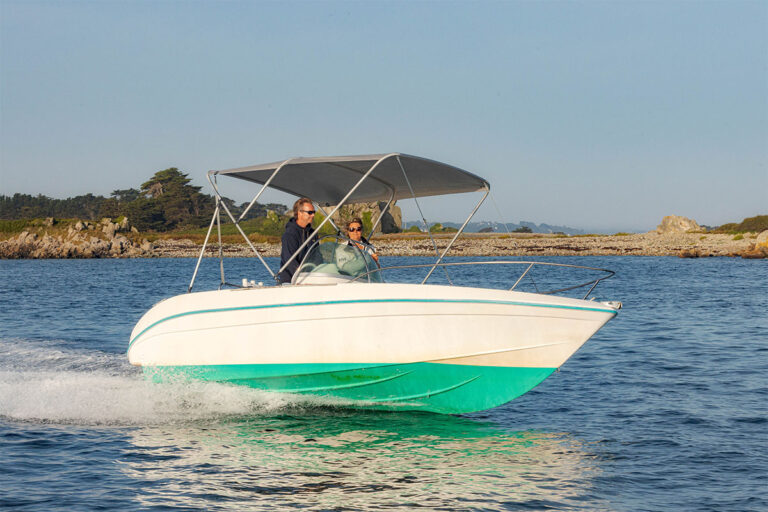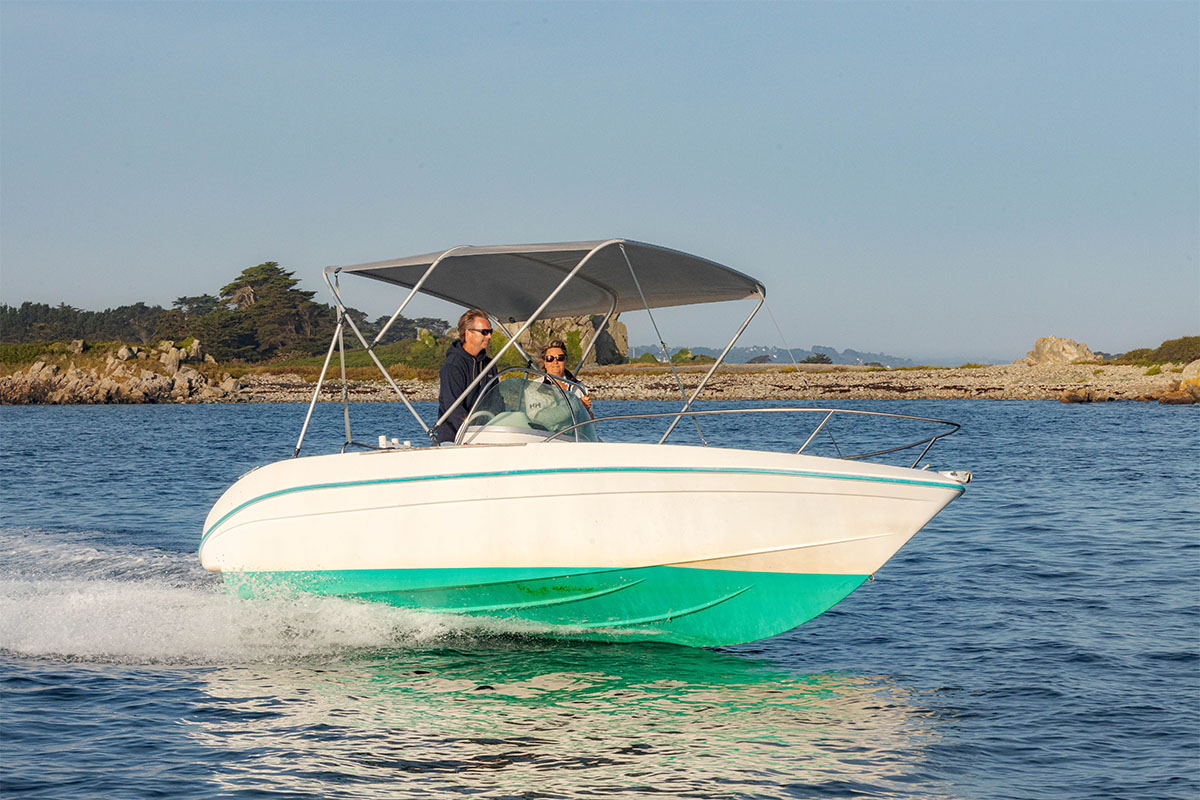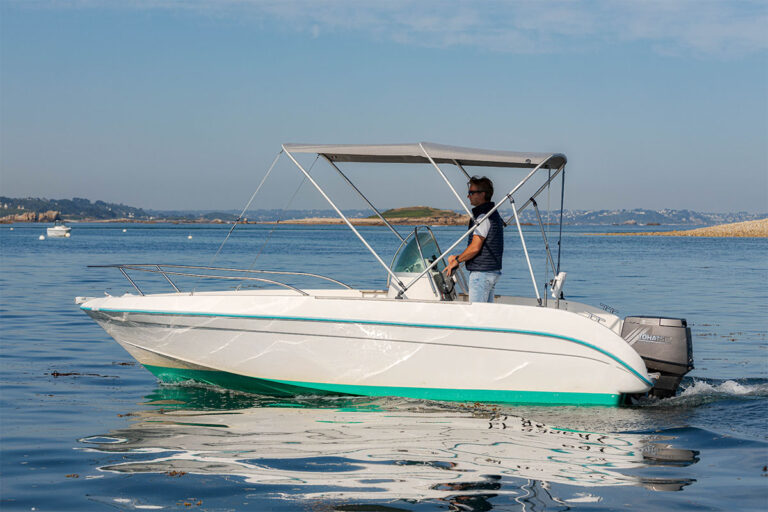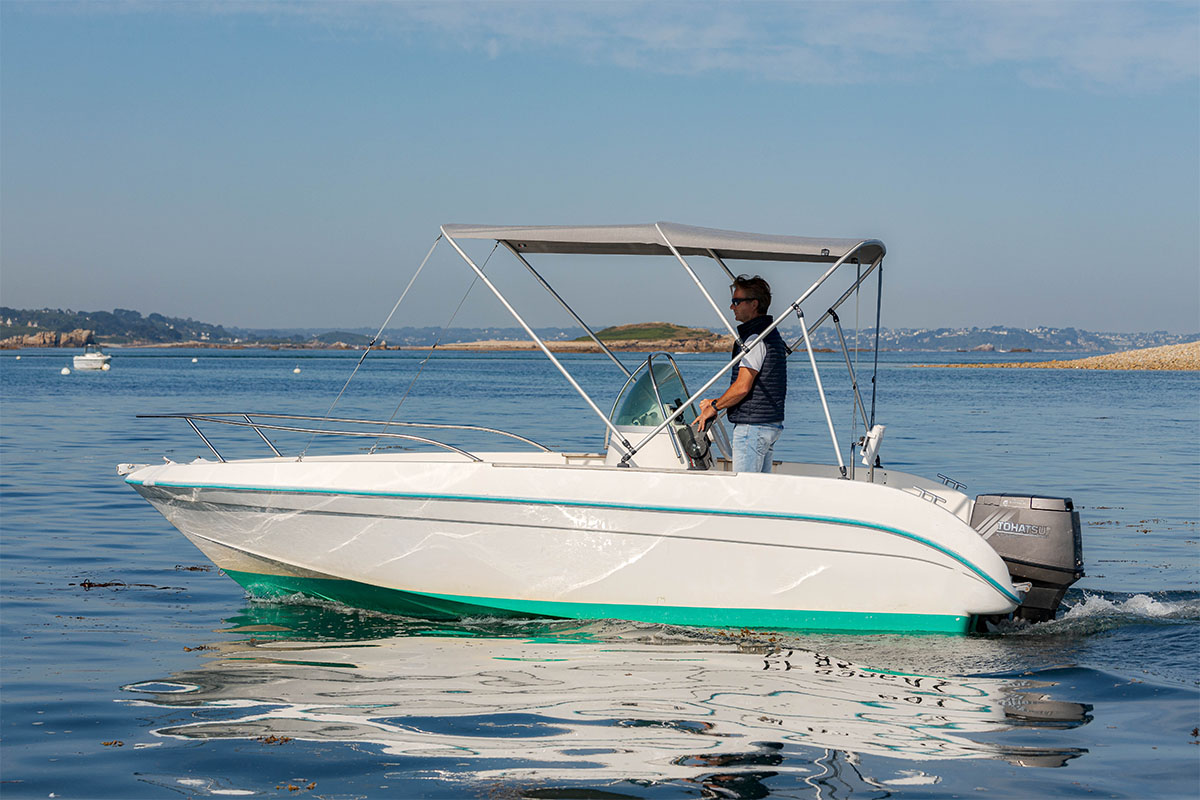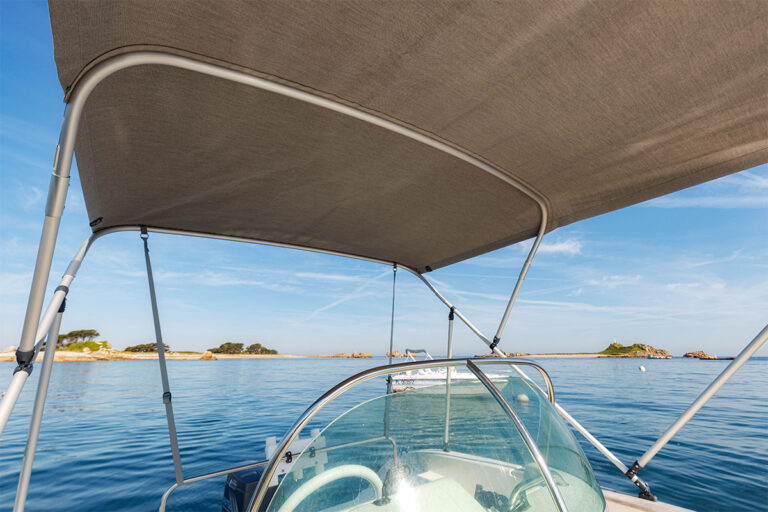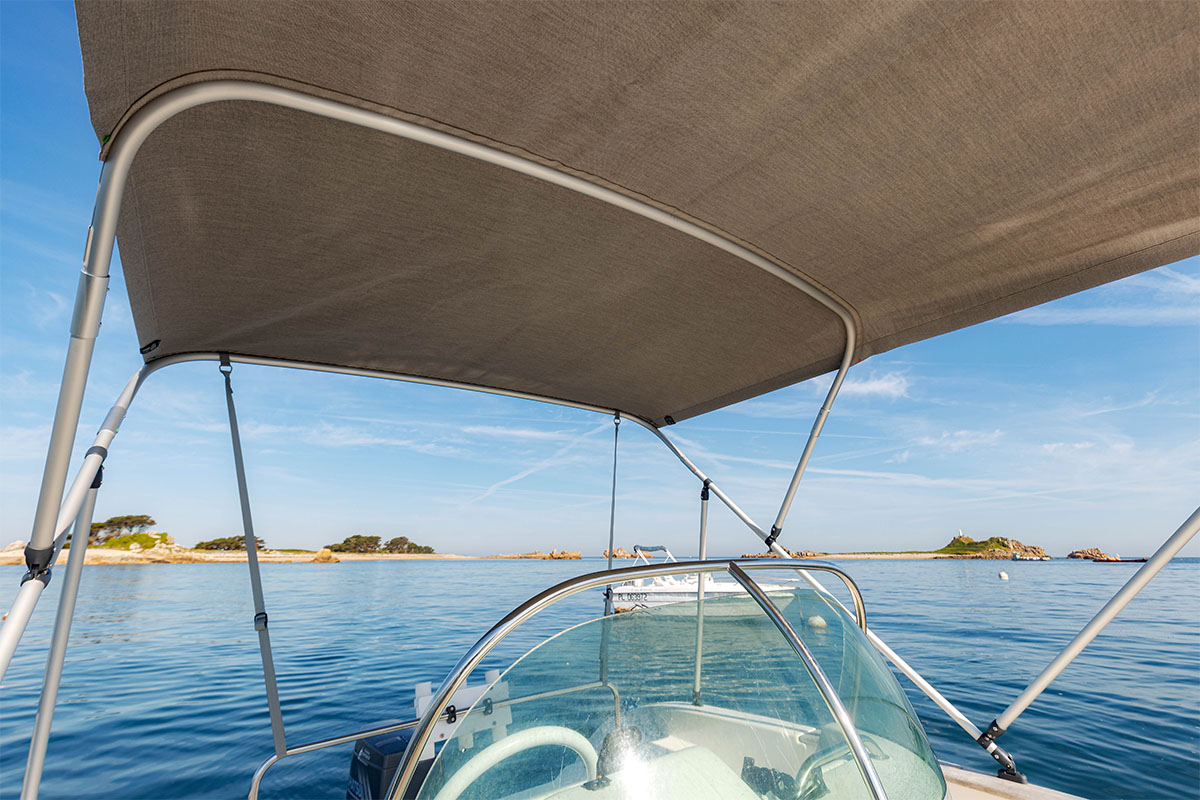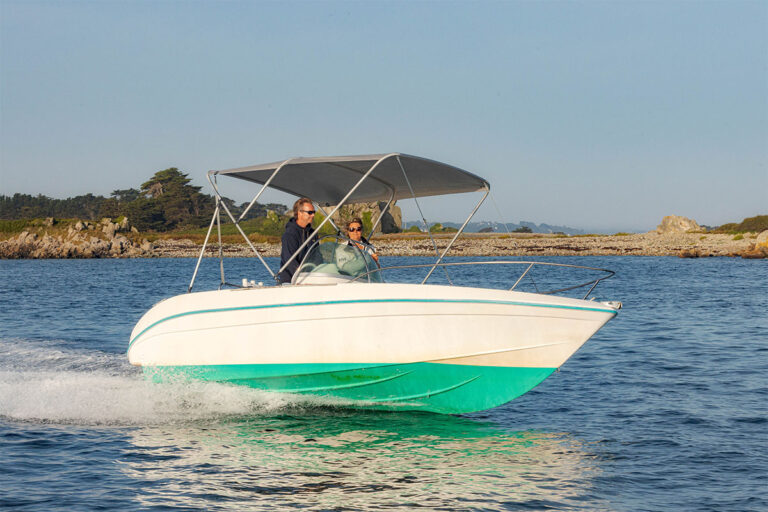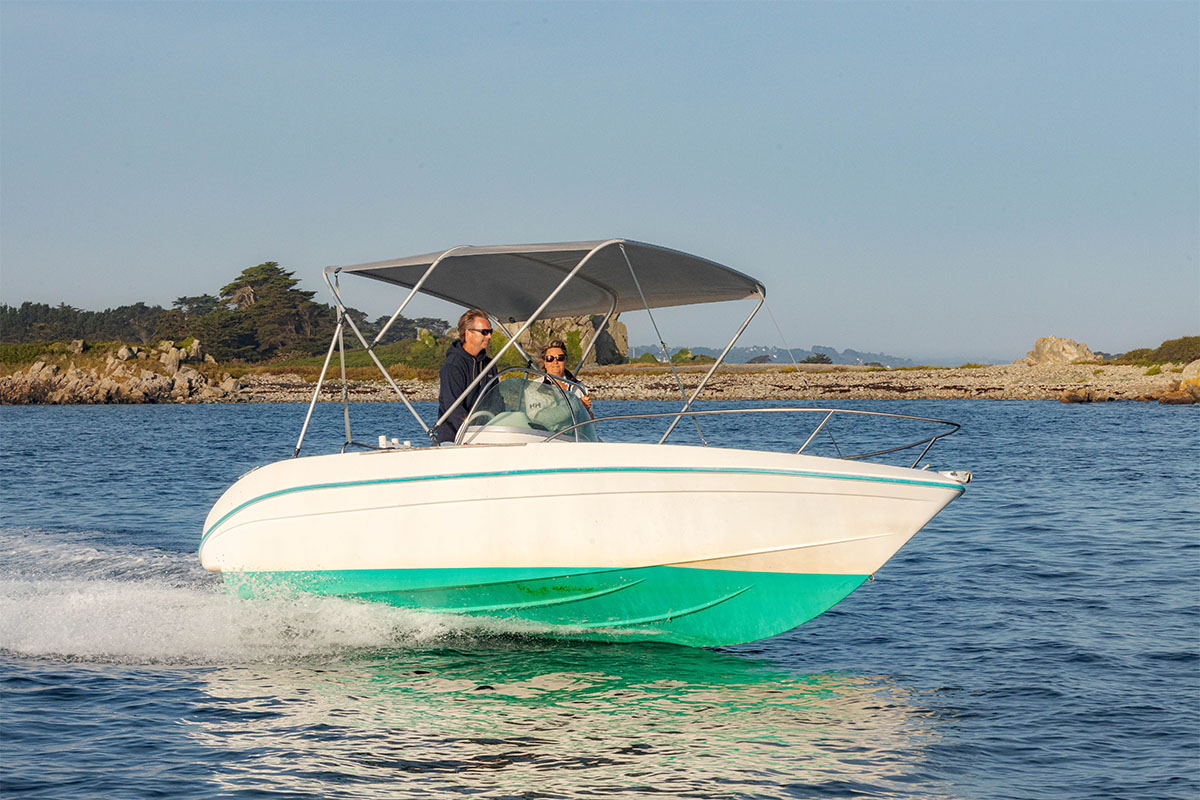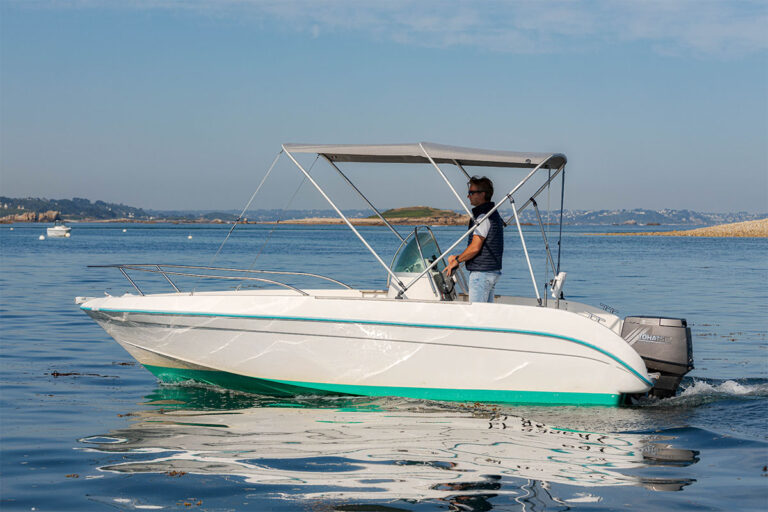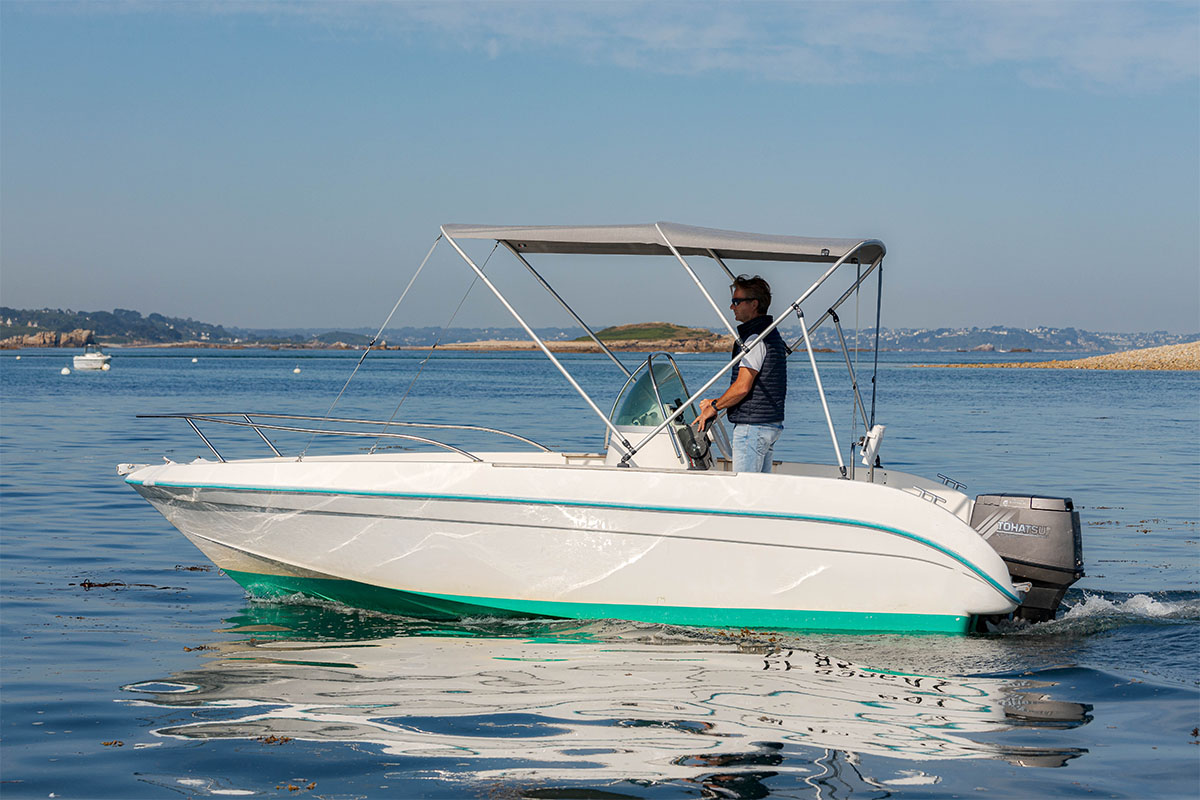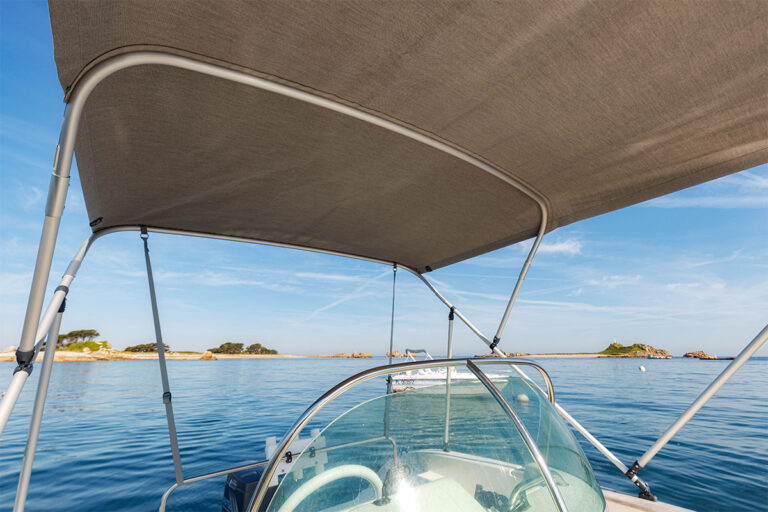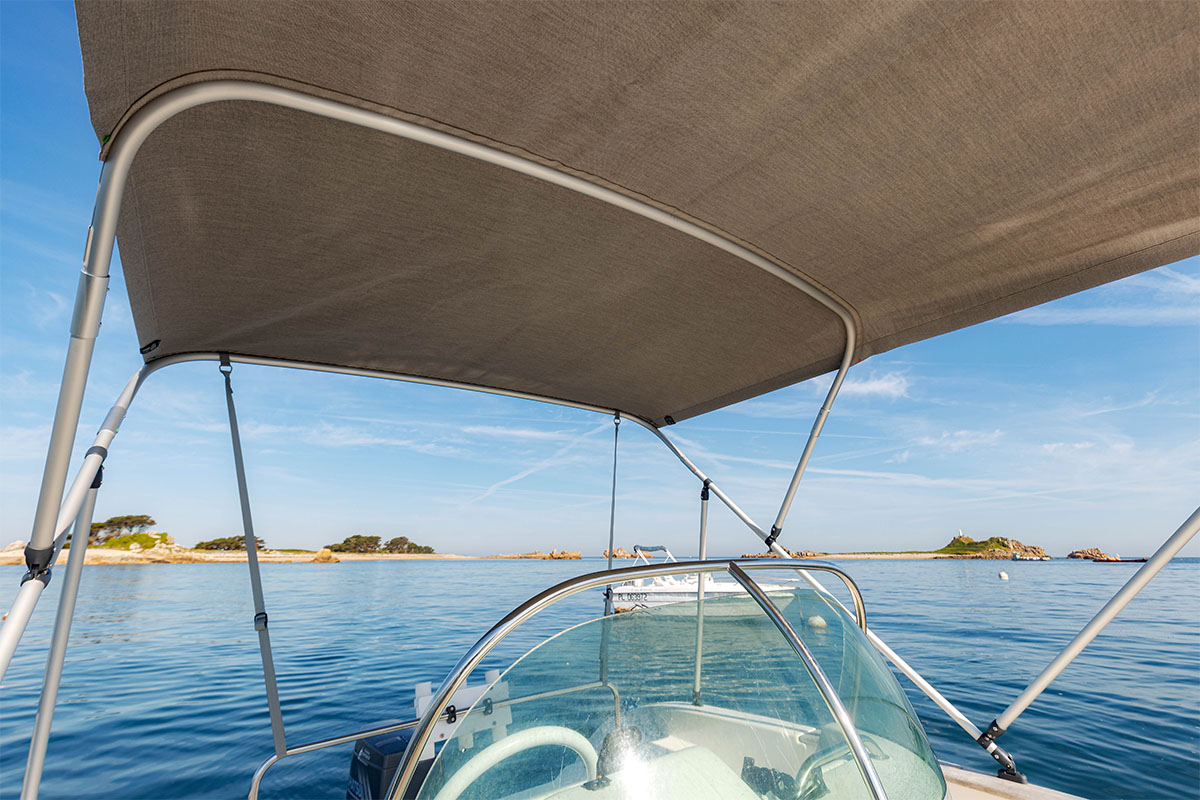 NV ADVANTAGES
TECHNICAL DESCRIPTION
NV TIPS
NV ADVANTAGES
Large covering capacity over 2m50 long and up to 5m²
Resists all weather conditions
Fits gunwales thanks to + or – 45° orientation
Quick and easy assembly/disassembly, in port and while sailing
Comes with assembly instructions
Canvas storage bag supplied.
Made in France and guaranteed for 2 years
TECHNICAL DESCRIPTION
Standard design for multiple brands.
3 aluminum arches ⍉28mm
Since 2022 : Rear supports and attachment kit included (fits open or semi-rigid hulls)
Acrylic coated Sunbrella+ canvas, wide choice of colours available from the NV colour chart.
Canvas threads into the arch selvedges
Canvas tension with adjustable front and rear straps
Approximate product weight: 12 kg
NV TIPS
NV RECOMMENDS: consult a qualified professional to attach the RIB kit on the floats using suitable equipment
Fold the Bi Summertop on its supports when sailing at more than 20 knots
Regular cleaning with clean water is recommended to keep your canvas looking good.
During overwintering, store the canvas in the NV bag provided.
Do not use abrasive products
Descriptions are for guidance only and may be subject to updates. Consult your retailer.
​Photo and colours are not contractual.

Are you interested
in this product?
Find out if it was developed for your boat model.

Reliability
Products tested and approved by skippers

Technical
Products adapted to your sailing needs

Durability
Weatherproof
products

Eco-friendly
Renewable and repairable products