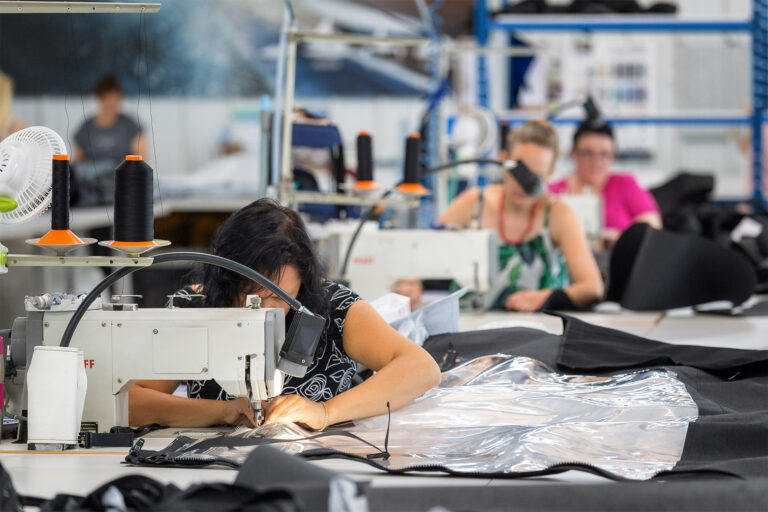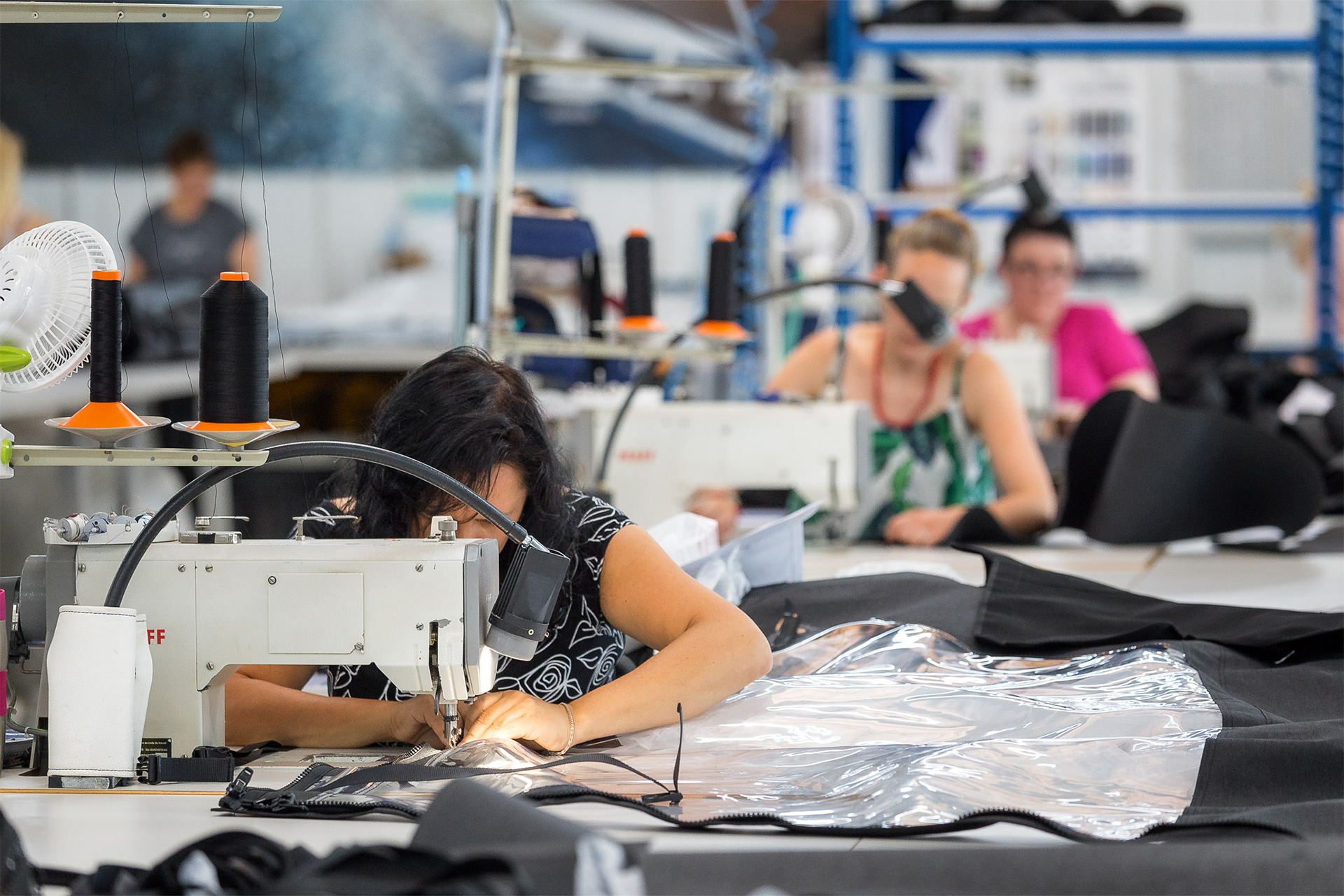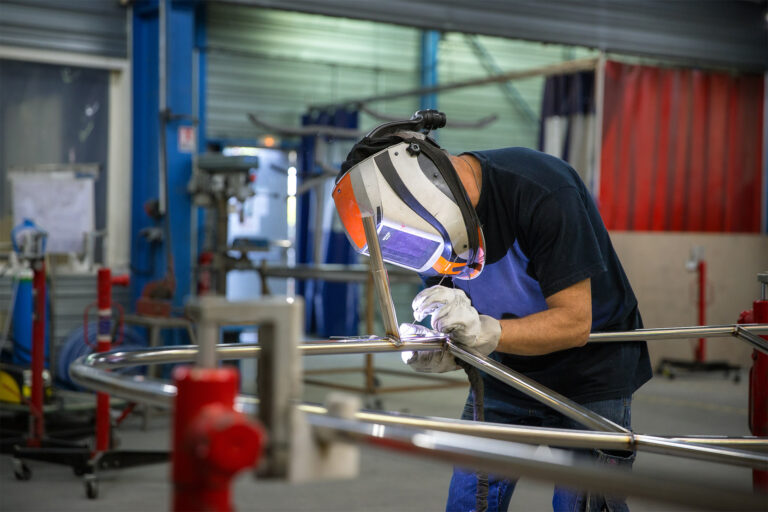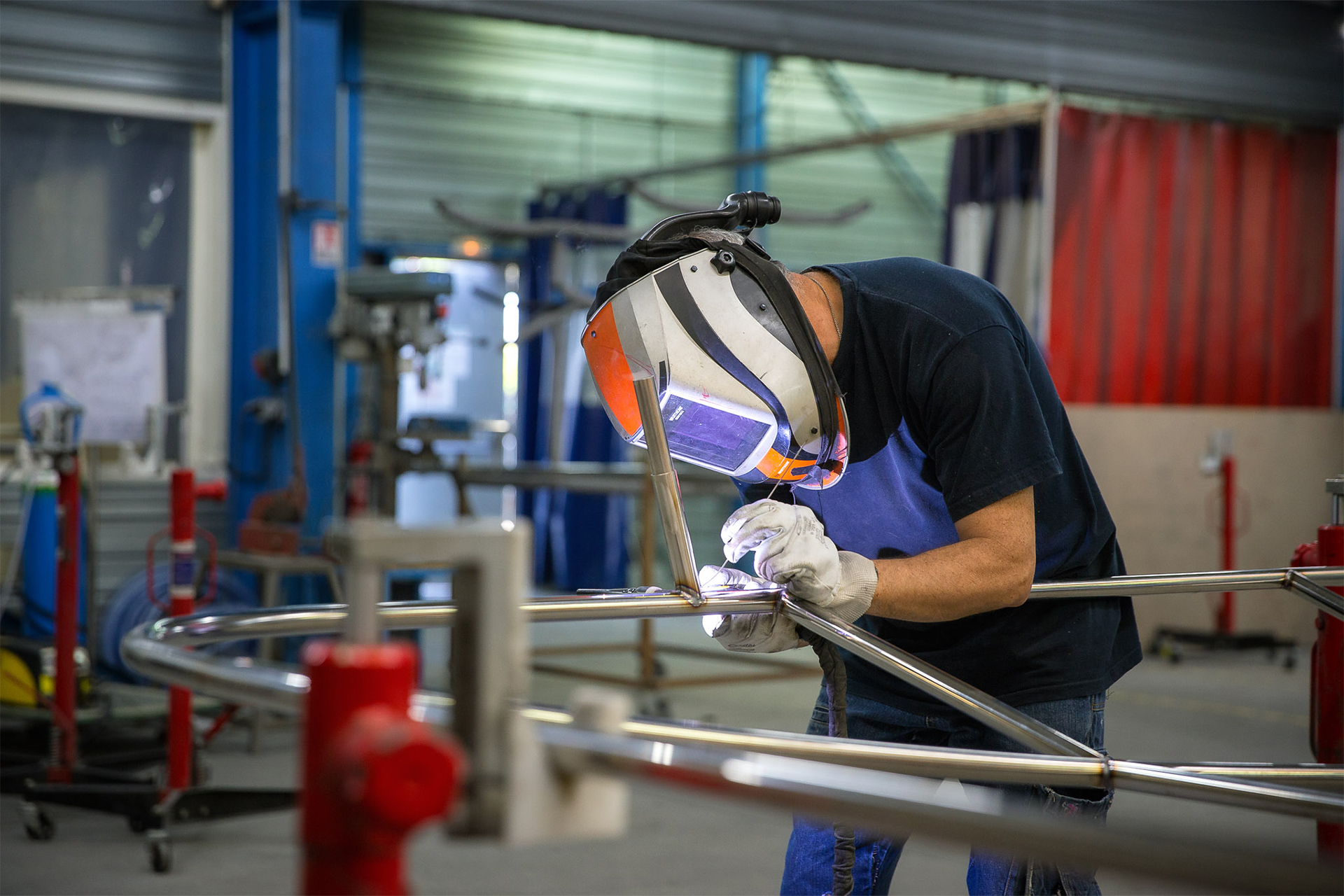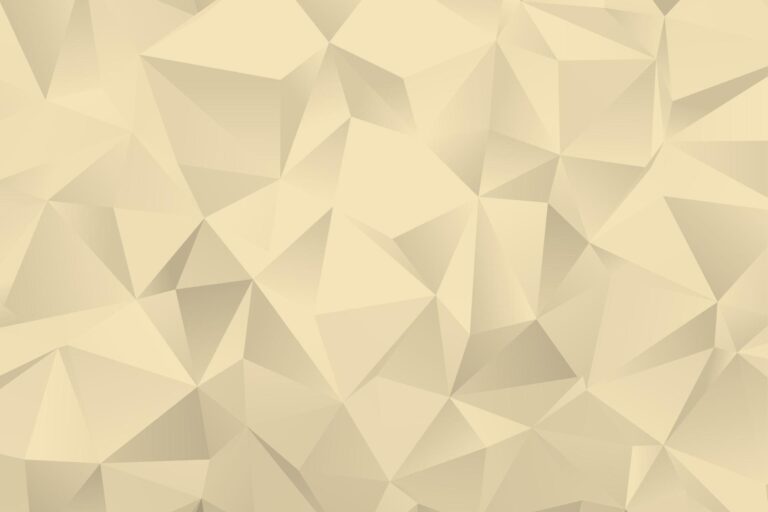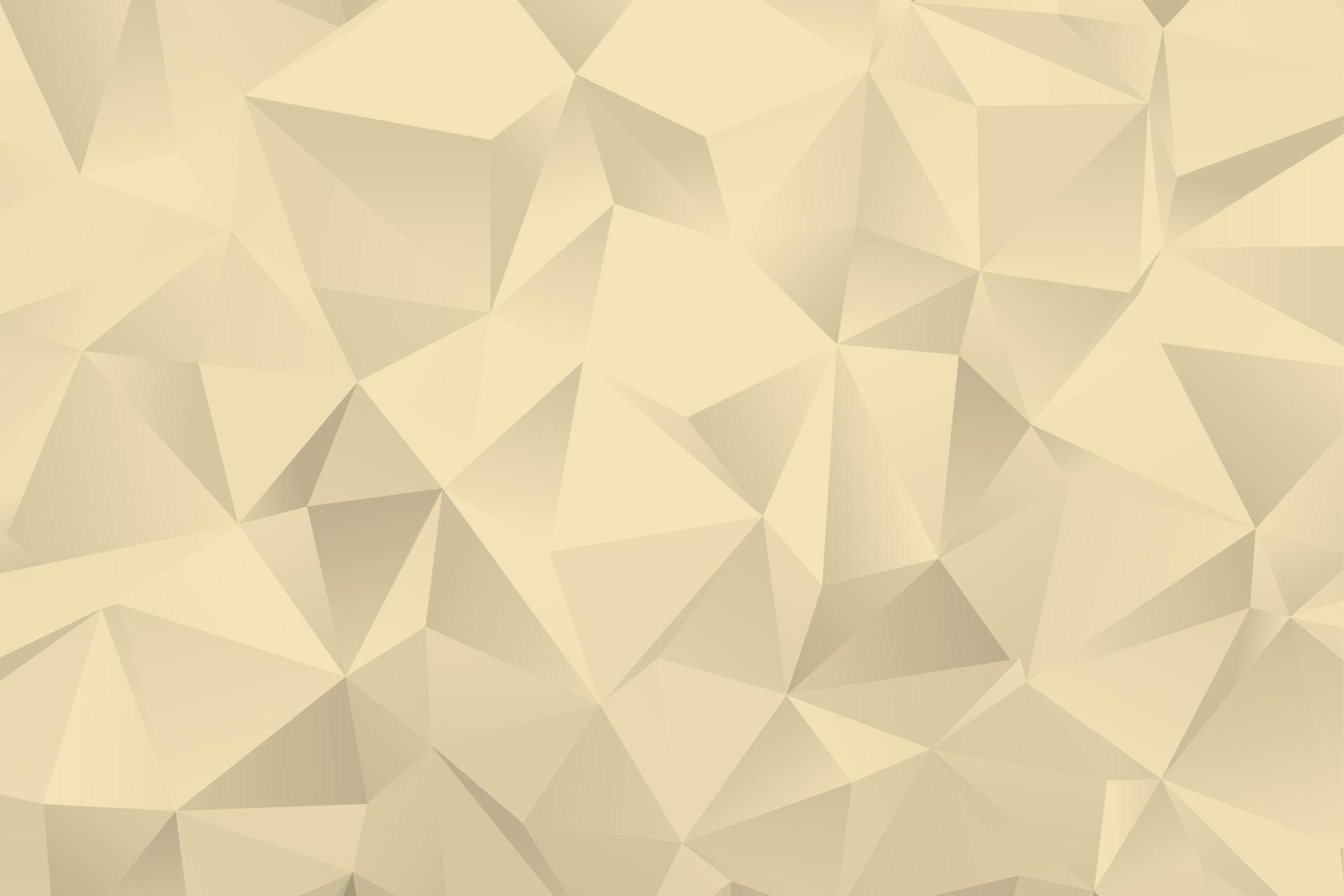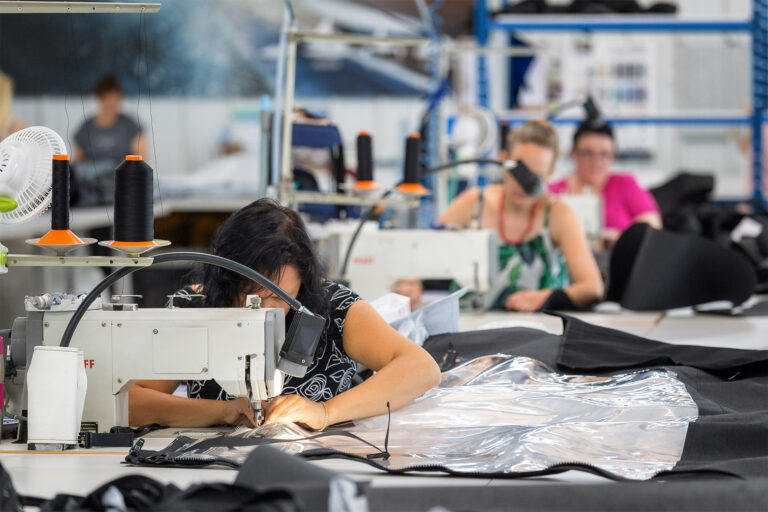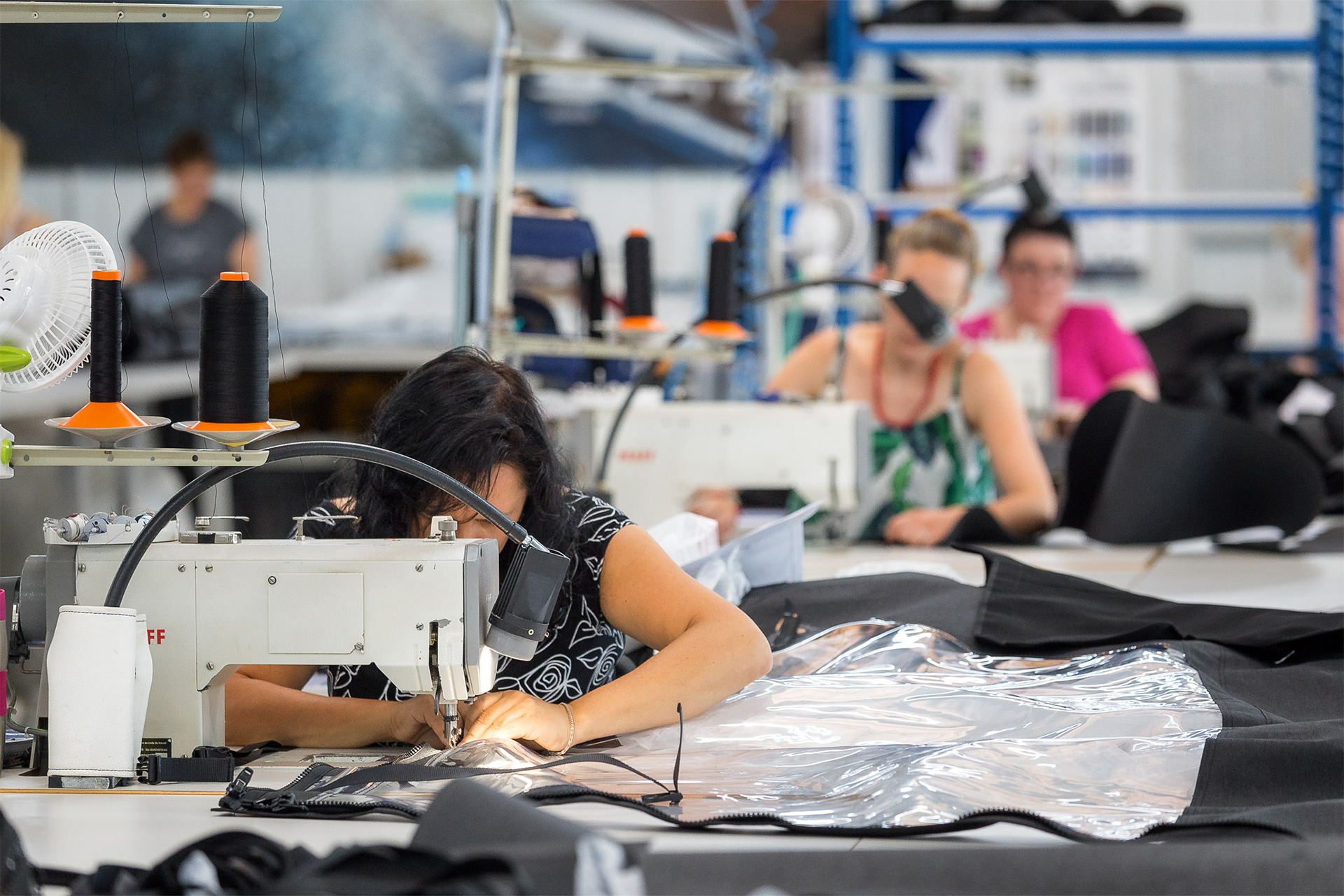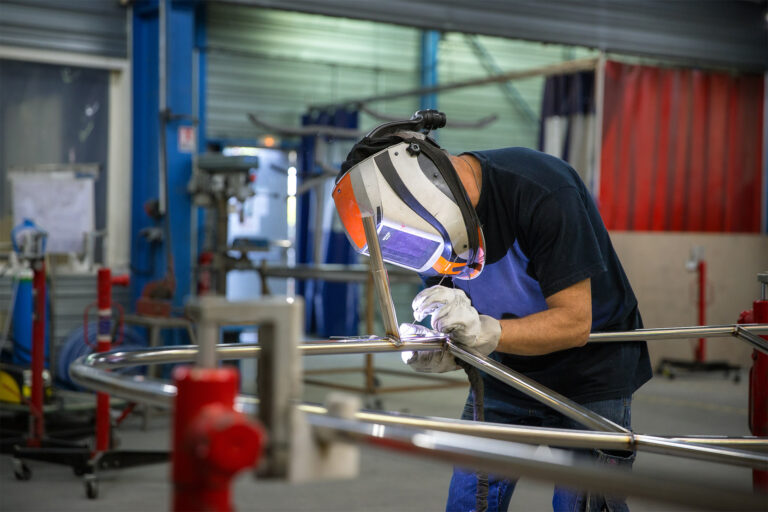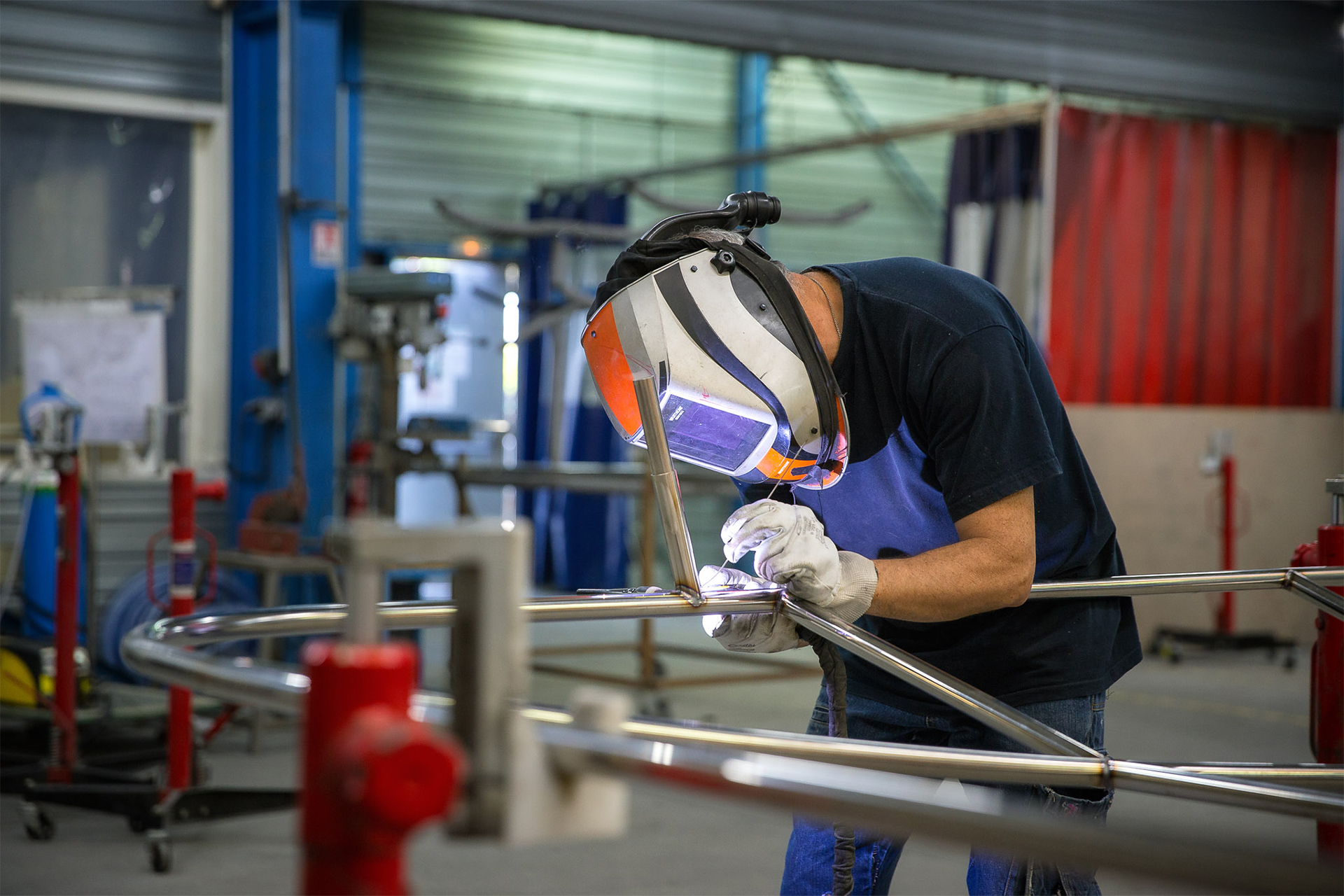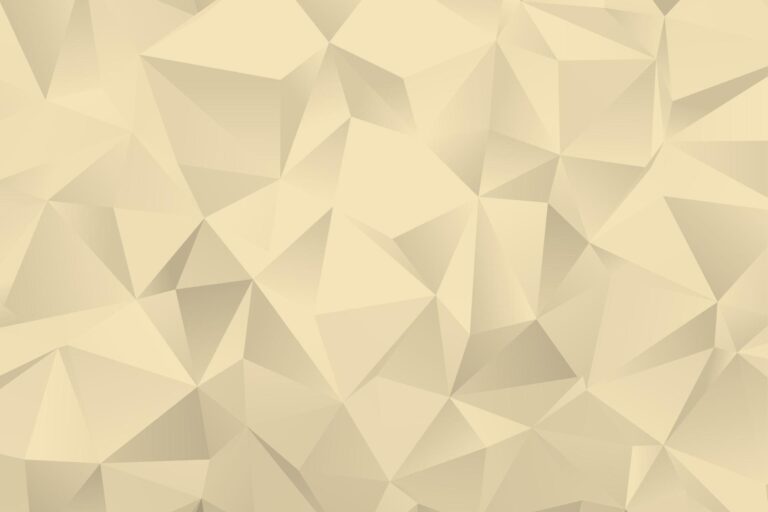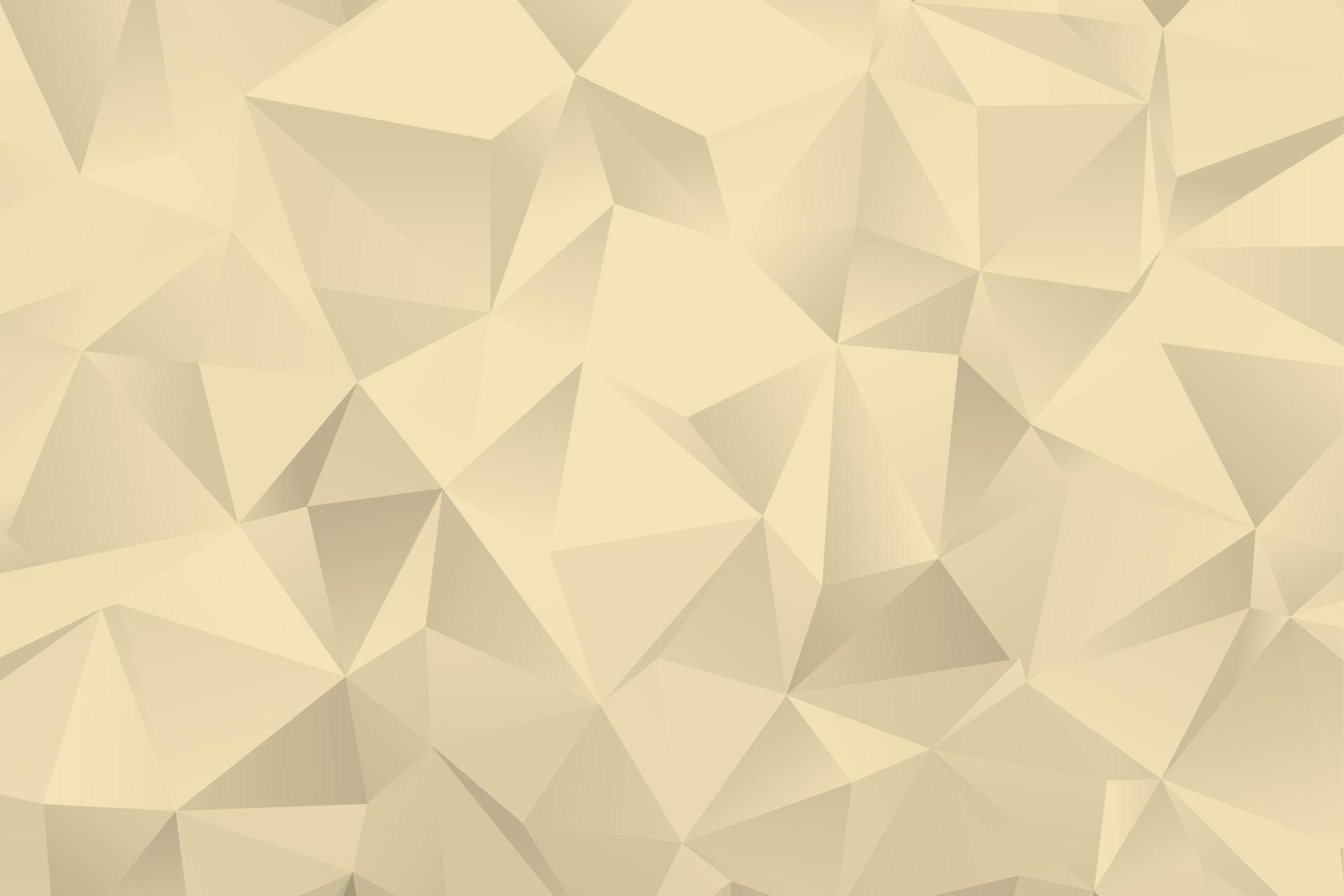 Unleash your sailing passion
#Protect
#Cover
#Safeguard
Helping all boat owners to enjoy the pleasure of sailing and their passion in complete freedom, by designing practical, ergonomic, technical, durable, modular, stylish products suitable for all types of sailing and for each model of boat.
Since 1977, NVequipment, creator of the first sprayhood in 1986 and the first bimini in 1992, has been asserting its expertise and technical mastery in boat protection, alongside more than 40 manufacturers of European sailboats, motorboats and multihulls, as well as with rental companies and specialist retailers.

The signature of elegance
the choice of experience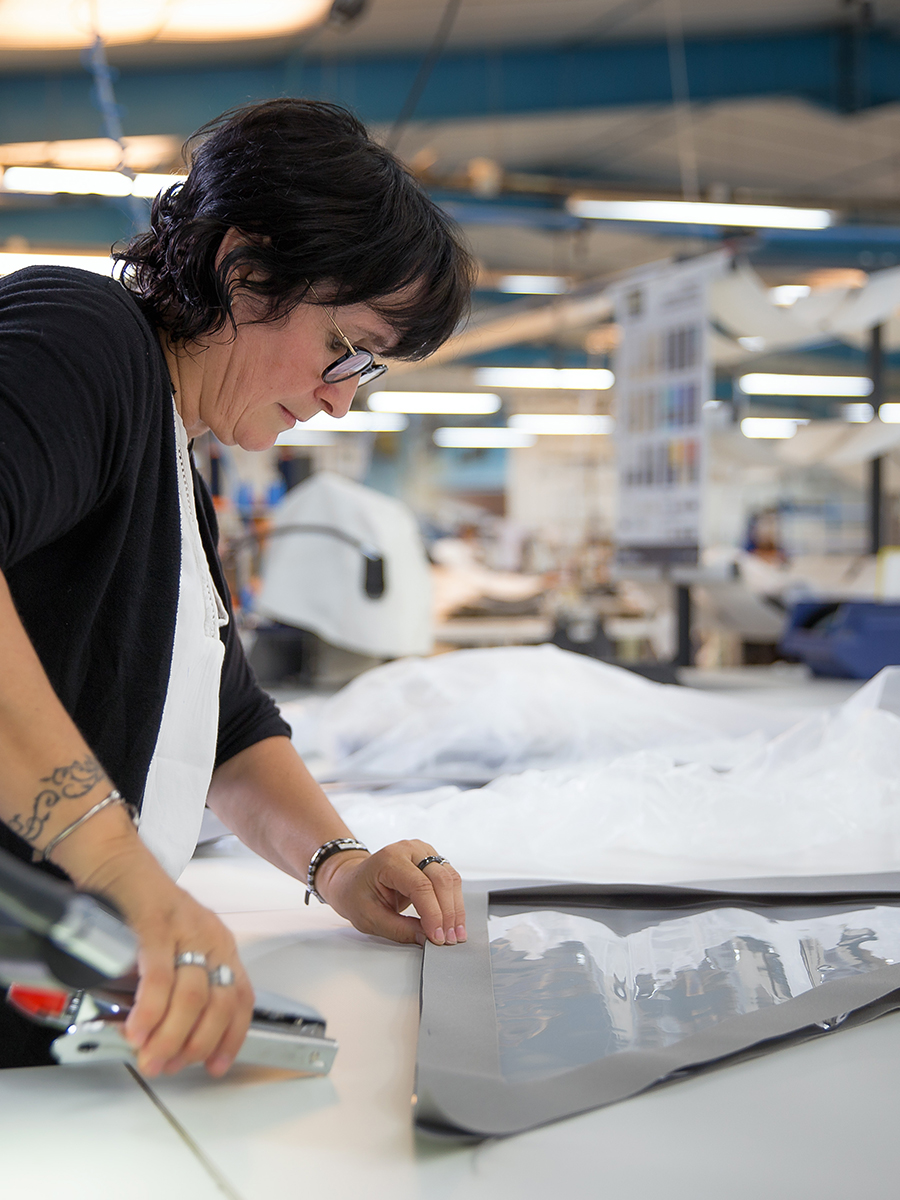 The pioneering spirit, challenge
Innovate, adapt, anticipate.
As a pioneer in the boat protection and outfitting market, we innovate to keep pace with market trends, new uses and to make the customer experience better. New consumer trends more respectful of the environment, changes in design and actively listening to boat owners, have helped to set us apart and make the NV brand the European reference in outdoor protection.
NV quality, in every challenge
Technicity, accuracy, French know-how.

NV equipment is rudely tested at sea, at anchor and at the dockside, and must remain strong and stylish over time. Our products are designed with great precision, in the meticulous choice of materials, the harmony of colors and in assembly and finishing. Our know-how, the rigorous way each product is designed, and our unrivalled knowledge of sailing practices are the main reasons we are the leaders today.
Customer satisfaction, over time
Responsive customer service
Customer satisfaction has long been a strong priority at NV. Above all, it is boat owners and their expectations that guide the design of our products. For us, listening to them is the only way to understand their needs, to develop a high level of service and provide total satisfaction. To do so, we have organised a large number of services: replacement canvas, traceability of each product version, a dedicated pro site for orders and follow-ups, a spare parts service, replies to Internet users 7 days a week in 4 languages…

NVequipment, committed to
improvement
Continuous Improvement
Design and Durability
People and Teams
Continuous Improvement
Certified ISO 9001 since 2007, continuous improvement of our processes is a commitment that drives all the NV teams on a daily basis. We deploy the skills and know-how of our teams with a view to operational excellence, guided by the demand for the best quality.
Design and Durability
For the past 15 years, designers and outfitters have been helping NV to capture new trends in style. Our materials are carefully selected and assembled to guarantee the best tension. NV handcrafting for more than 45 years means precise gestures that contribute to the excellent durability of our equipment. Designed using Sunbrella® fabrics, both our brands are designed to lessen their ecological impact.
People and Teams
For 45 years, NVequipment has focussed on its people and the enthusiasm they have for their work. We owe the success of our development year after year to the involvement of each person in their job and to the quality of our services. People are at the heart of our company: collaborative management, delegation, cross-functional projects for the future, and support for change: all this is part of our reputation and our image as a committed company that stands as a reference in the nautical sector.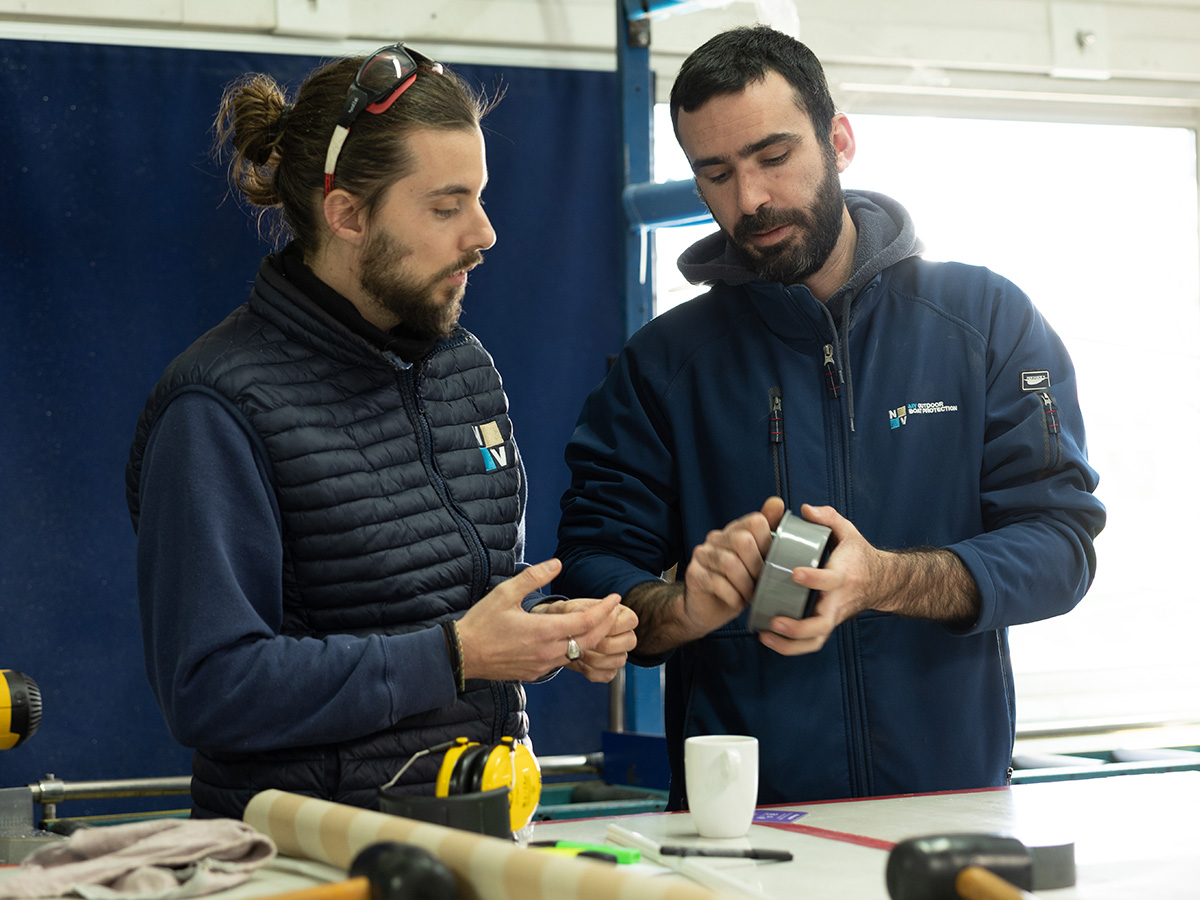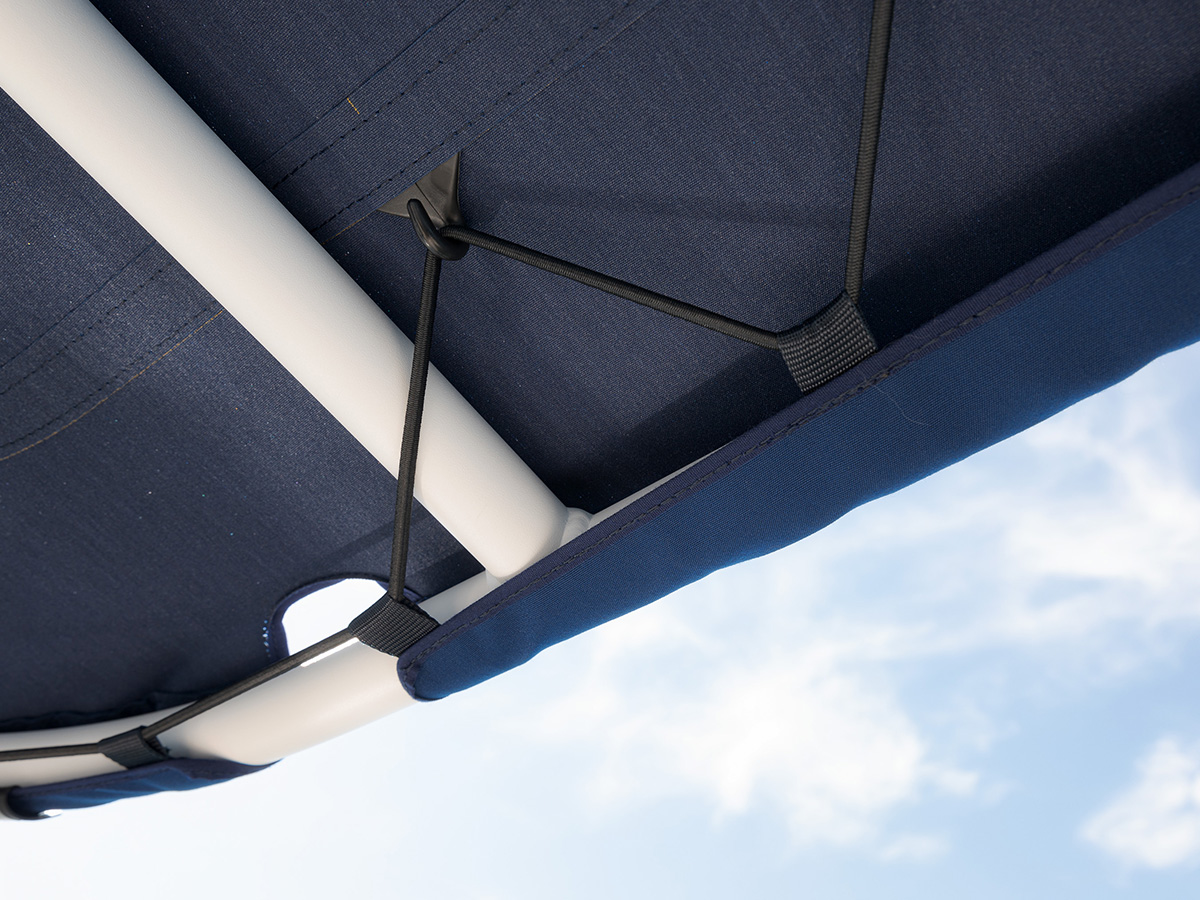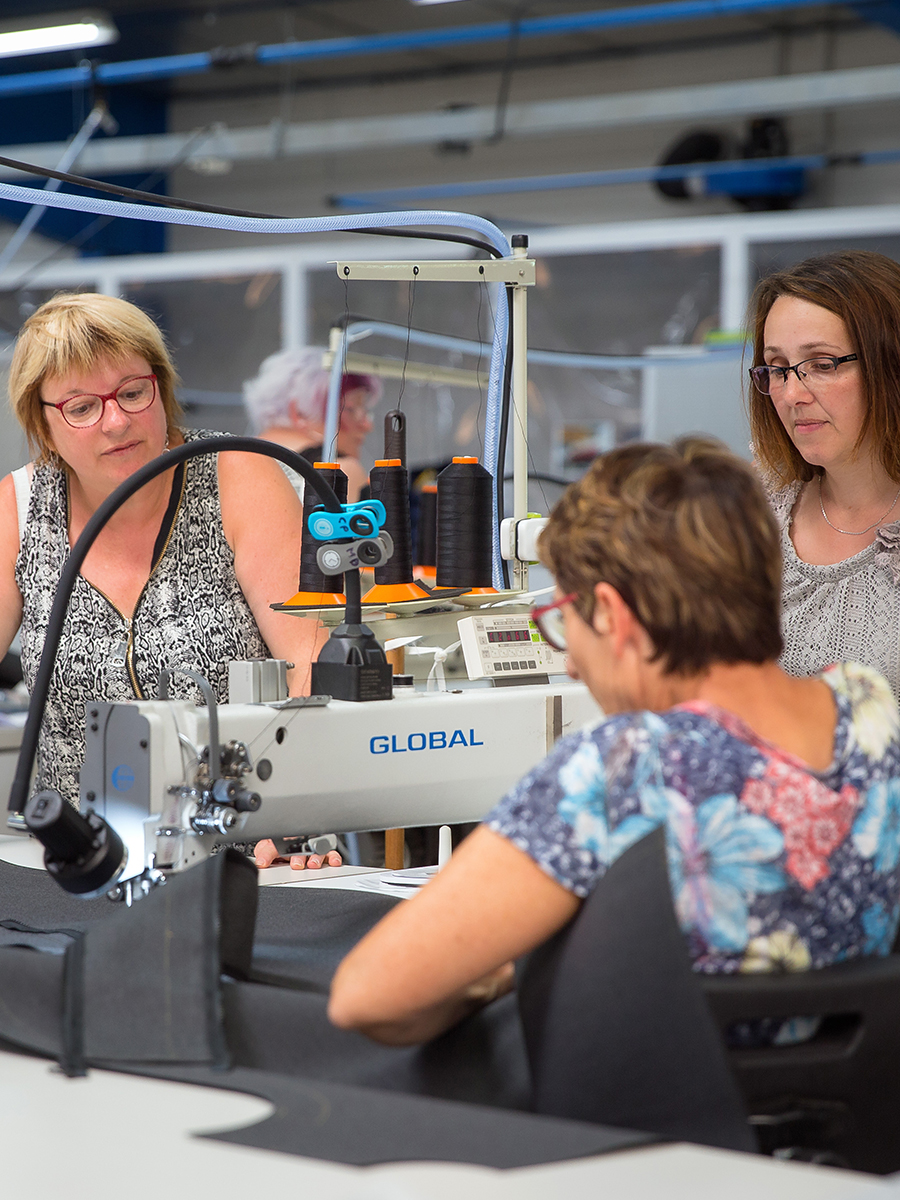 French manufacturer
since 1977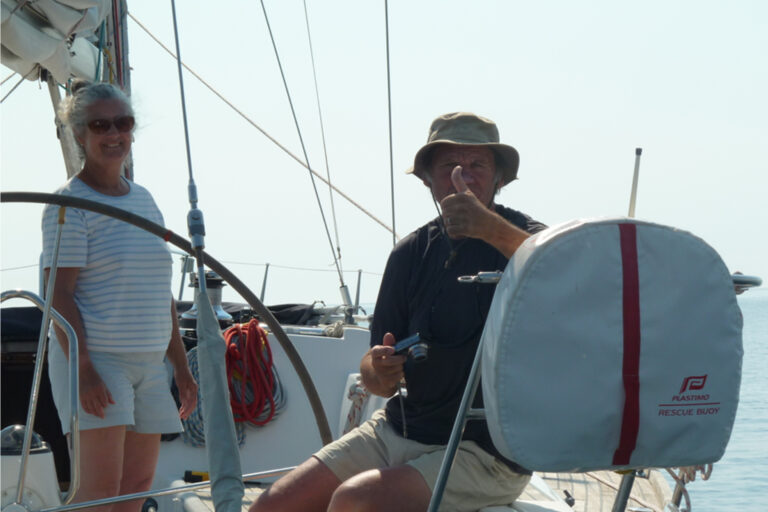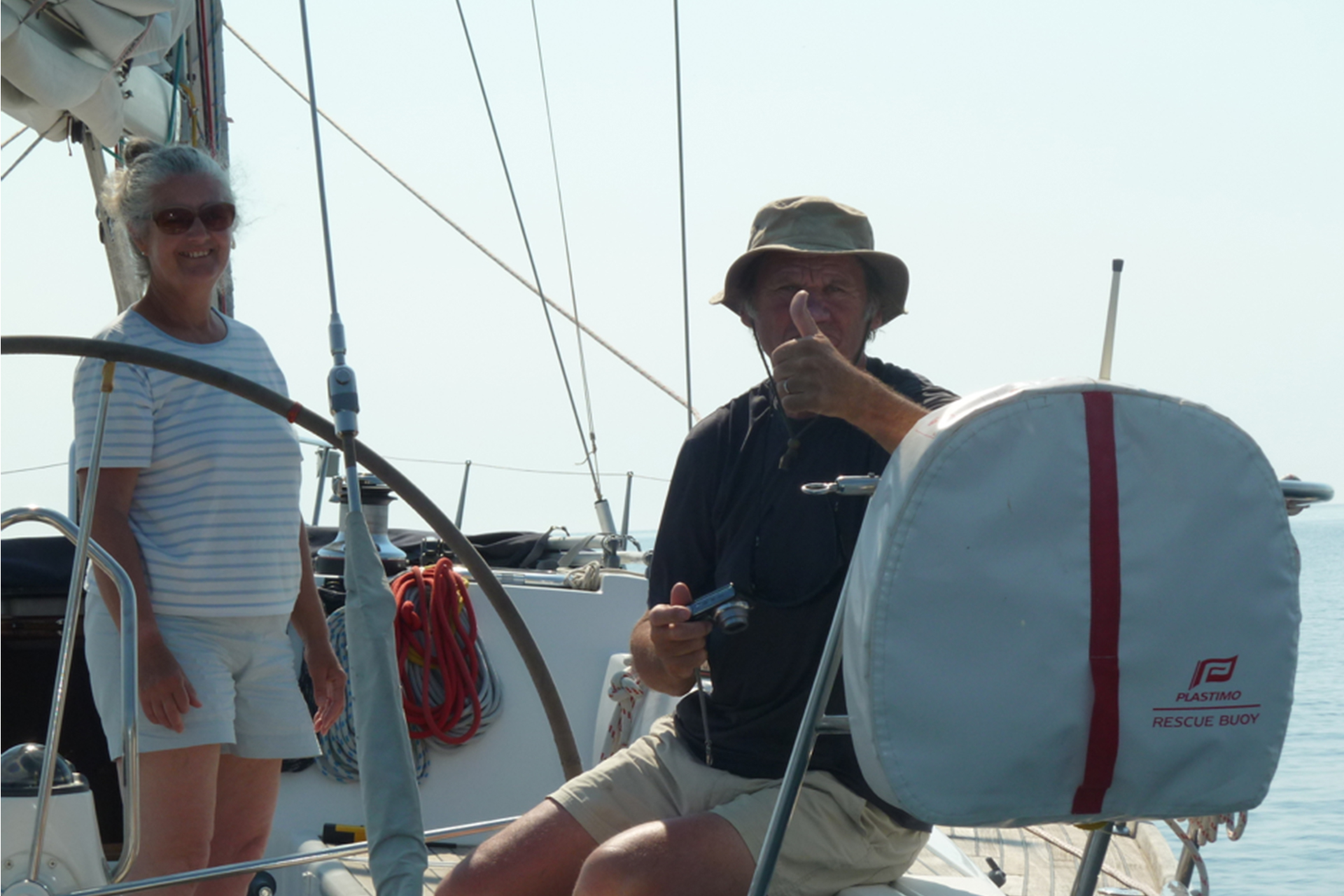 Normandie Voile
The company was created
NV (originally Normandie Voile), was created in 1977 by a couple with a passion for sailing, Jean-Yves and Josette Chevalier, and the adventure began with craft sailmaking in Ouistreham in Normandy. Because they were enthusiastic sailors first and foremost, they had the bright idea to create sailing equipment, to protect themselves better on board and make the most of their passion for sailing.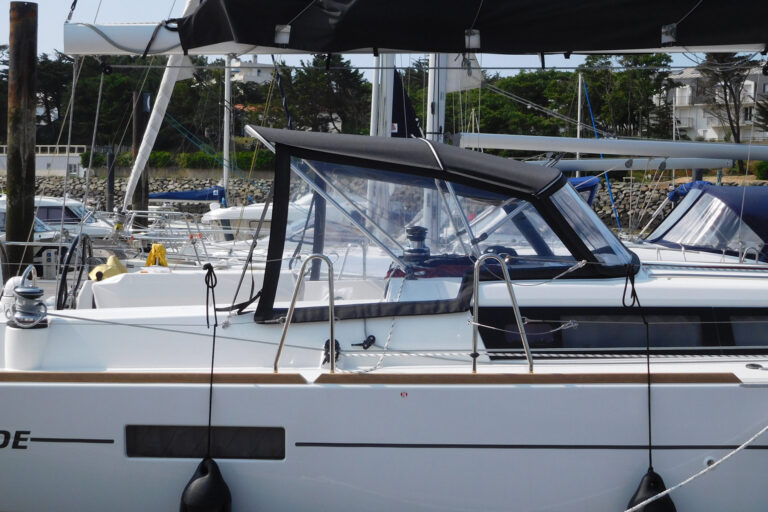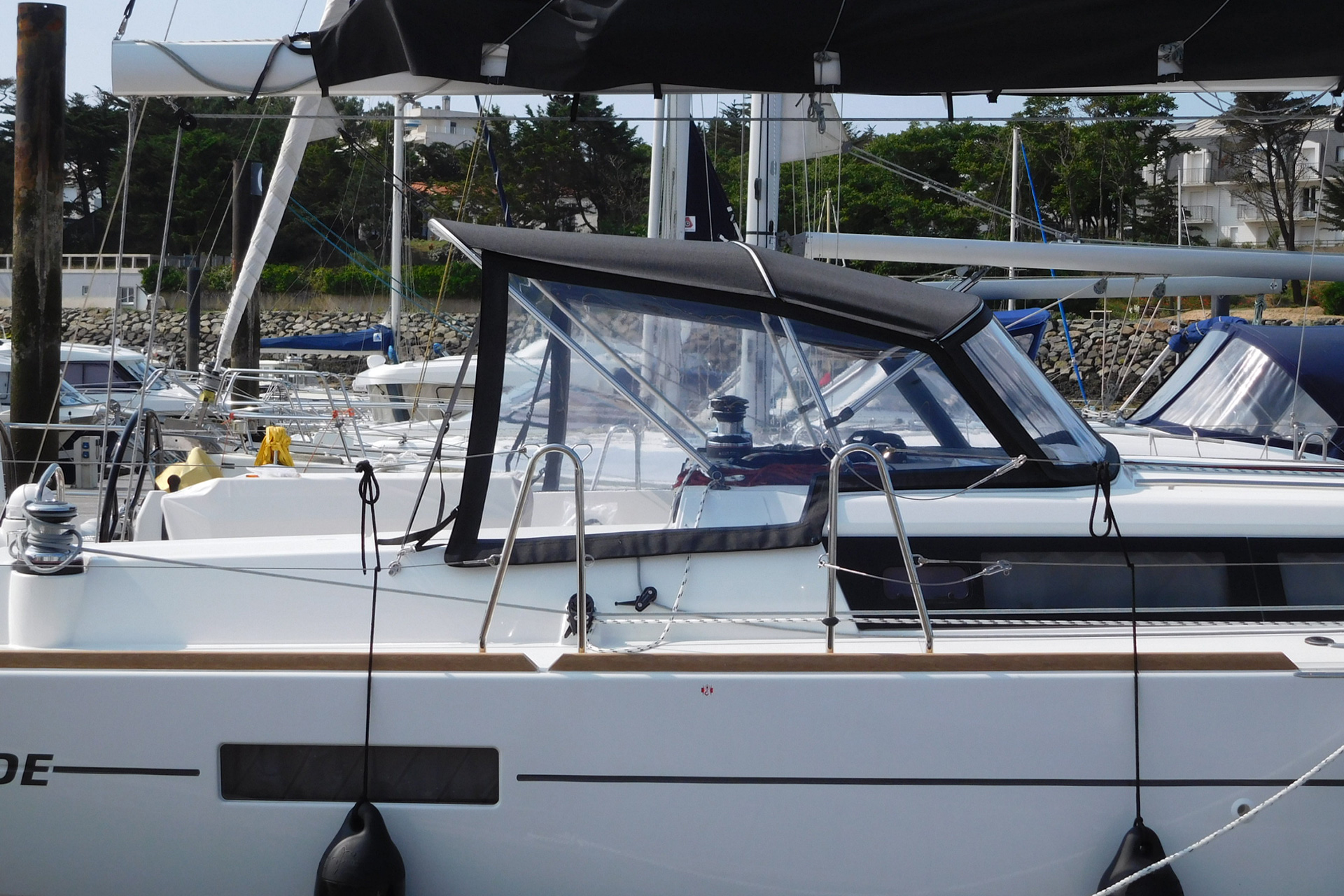 Pioneer and Creator
The first industrial sprayhood
Jean-Yves Chevalier was a passionate inventor, and he came up with the first sprayhood for his own use, to protect from sea spray and the vagaries of the weather at sea. He then diversified it into three sizes, to be sold through a network of retailers.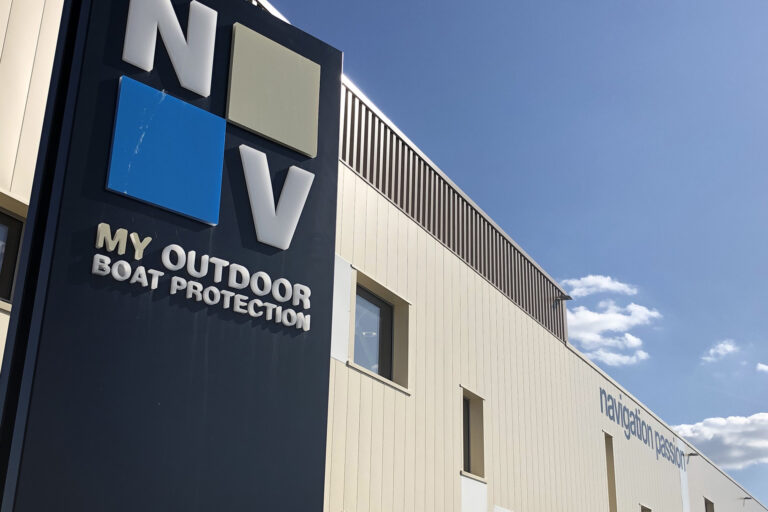 The Vendée department
Close to enthusiasts
The two managers decided to give up sailmaking and devote themselves entirely to designing and manufacturing boat protections. NVequipment moved to the Vendée region in western France and started working with French manufacturers. This gave rise to the first biminitop, created in 1992 for one of the largest rental fleets.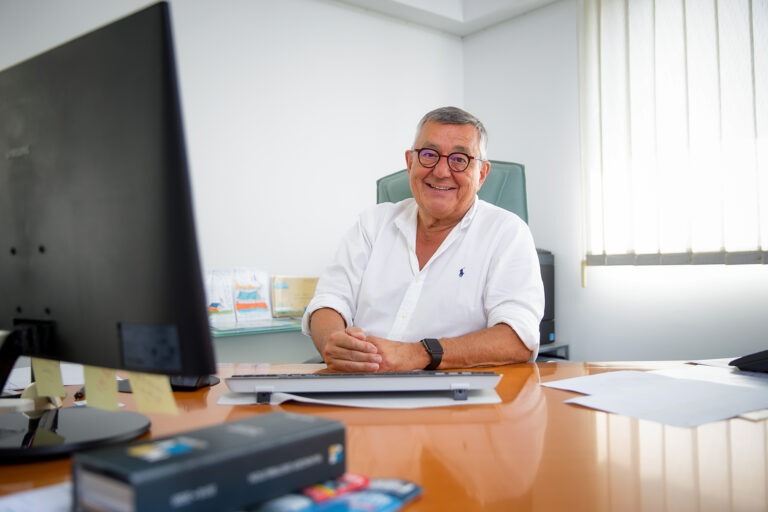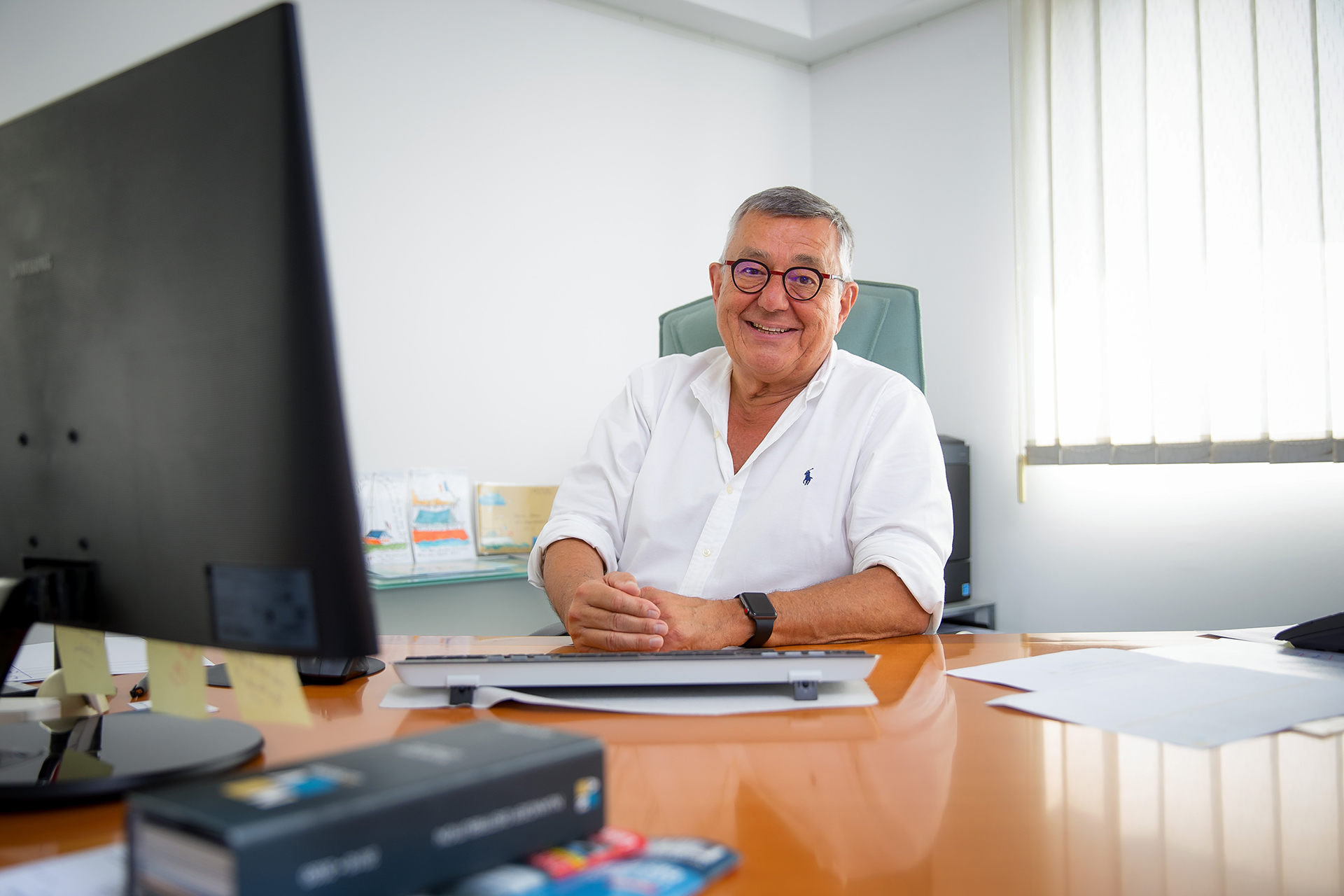 Buyout
Nvequipement Expands
Pascal Cardi bought the company with the desire to continue past investments to modernize and simplify the industrial processes, optimize the working conditions of employees and bring an international dimension to the company.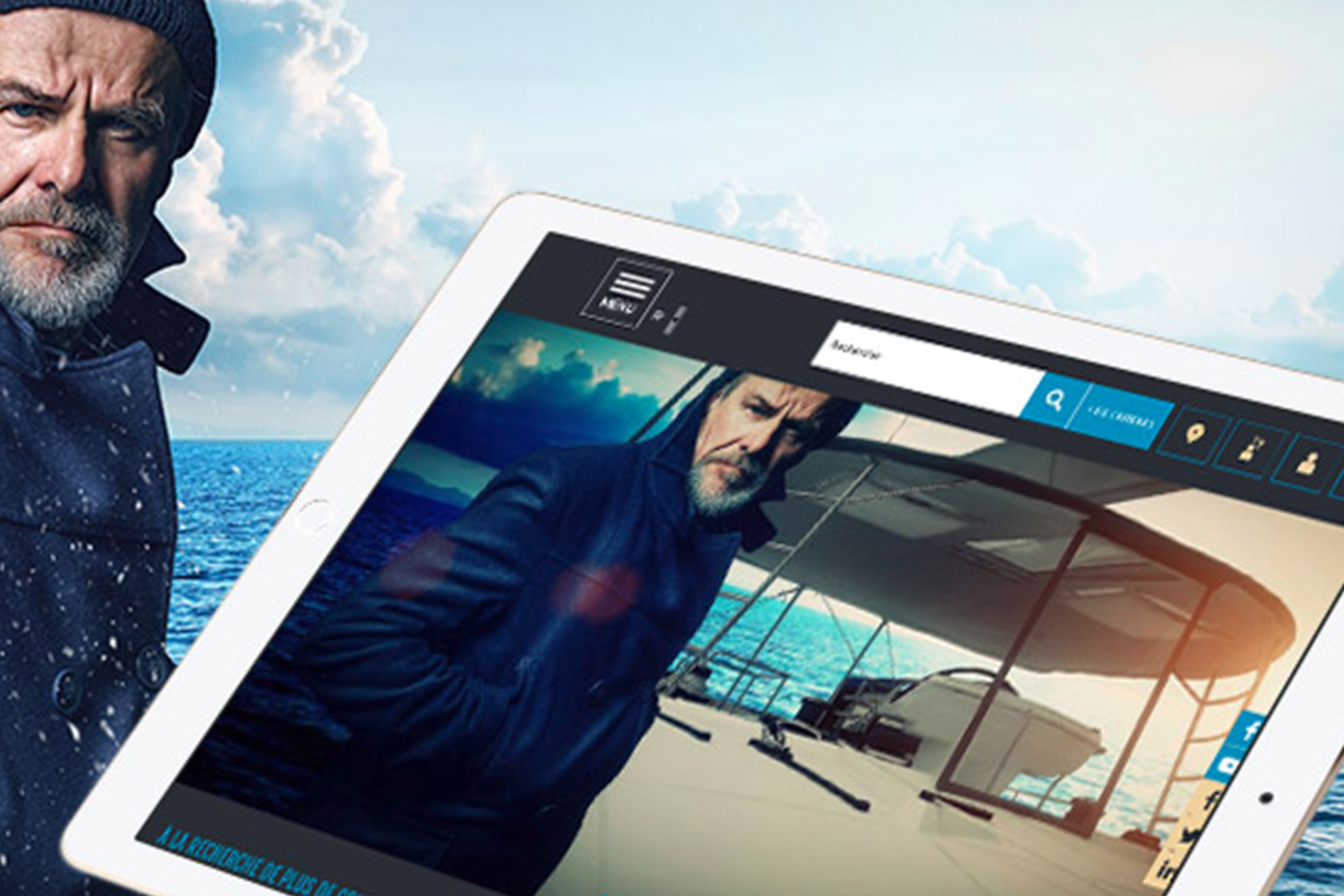 NV goes digital and innovates
1st website for boat owners and launch of the first multi-brand range
With the aim of being as close as possible to boat owners and provide assistance to its professional customers, NVequipment created its first website. Through its constant contact with recreational boat owners, NVequipment quickly understood that the needs and the equipment were different depending on sailing practices but also wanted to offer universal products in a range to fit all models of boat.
1st ISO 9001 certification in the nautical industry
Management by Quality
Application for certification stemmed from the desire to promote and certify the quality of NV's know-how and skills. A quality management system was set up in to boost productivity and performance.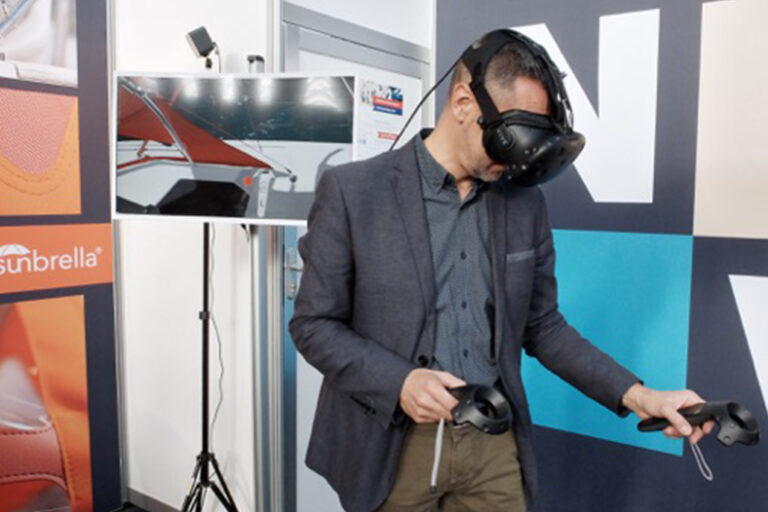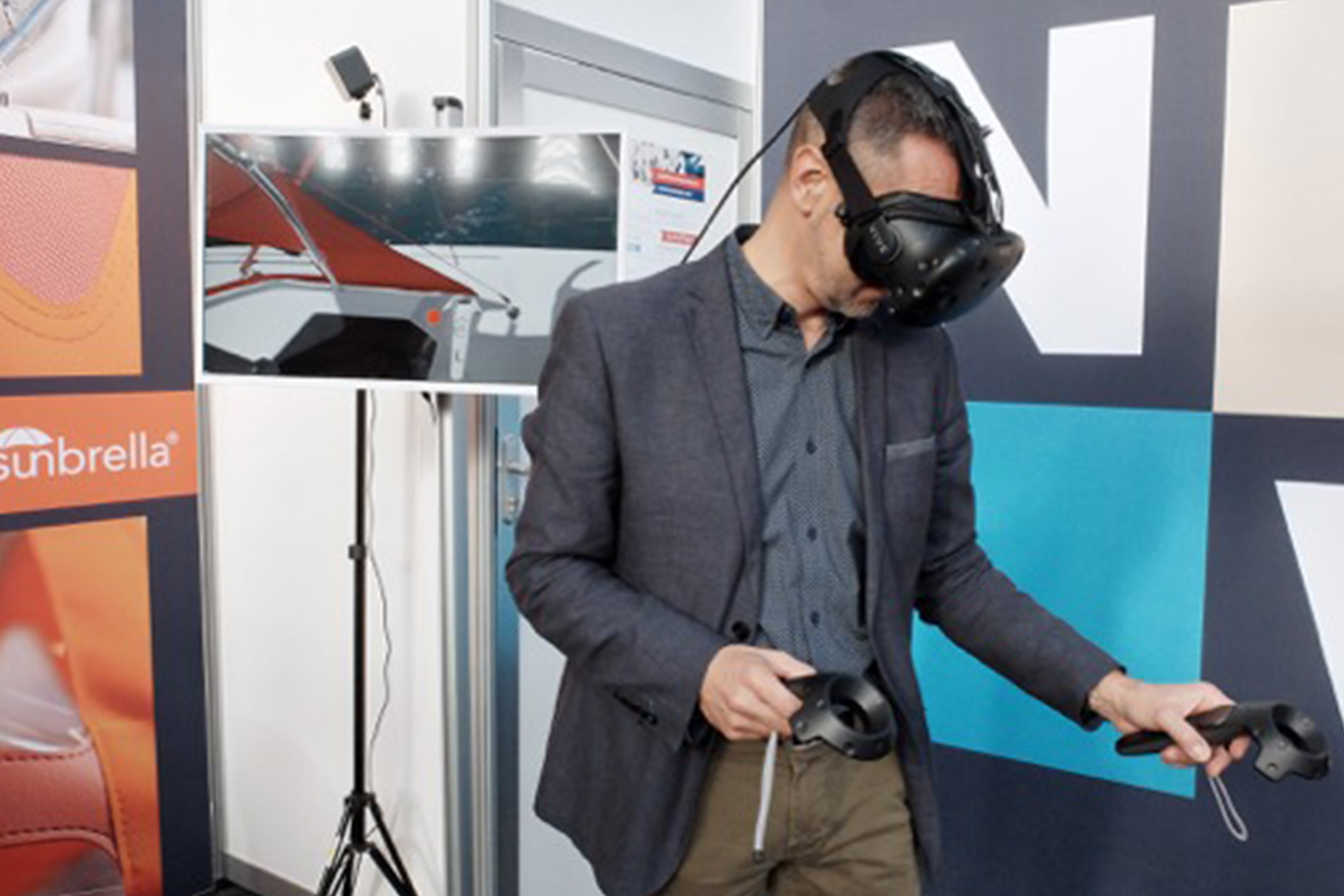 Virtual reality and social media
Already 40 years, by your side.
While NV places great importance on transparency and proximity to its customers, and the quality and design of its products are also key in providing customers top-of-the-range outdoor protection, the cmpany is also attentive to new trends in technology. It was inevitable that NV would explore virtual reality and wide use of social media.
NV School
Internal training centre
At NVequipment we have run our own internal training school, called "the NV School", which trains new people in our business. Newcomers start their NV experience on products without arches, and, depending on their progress, they can specialize. In particular, we help them to get to know NV technical vocabulary and the design office drawings. We employ all levels of people, from the very young who have just graduated to people looking to change jobs.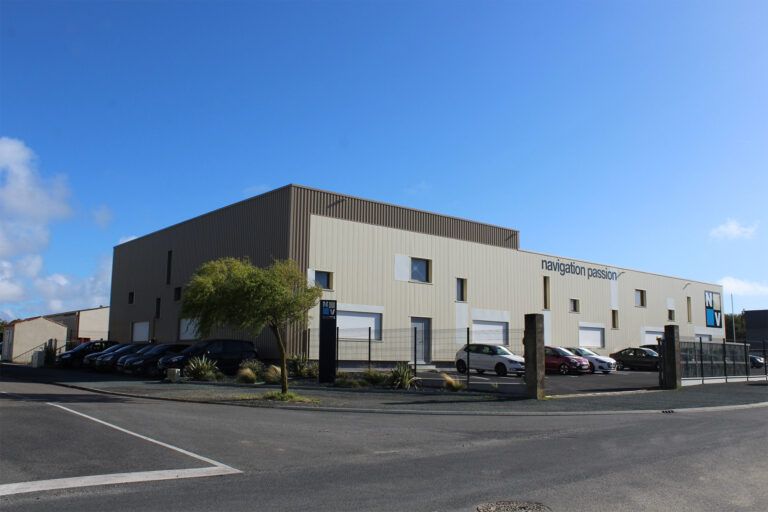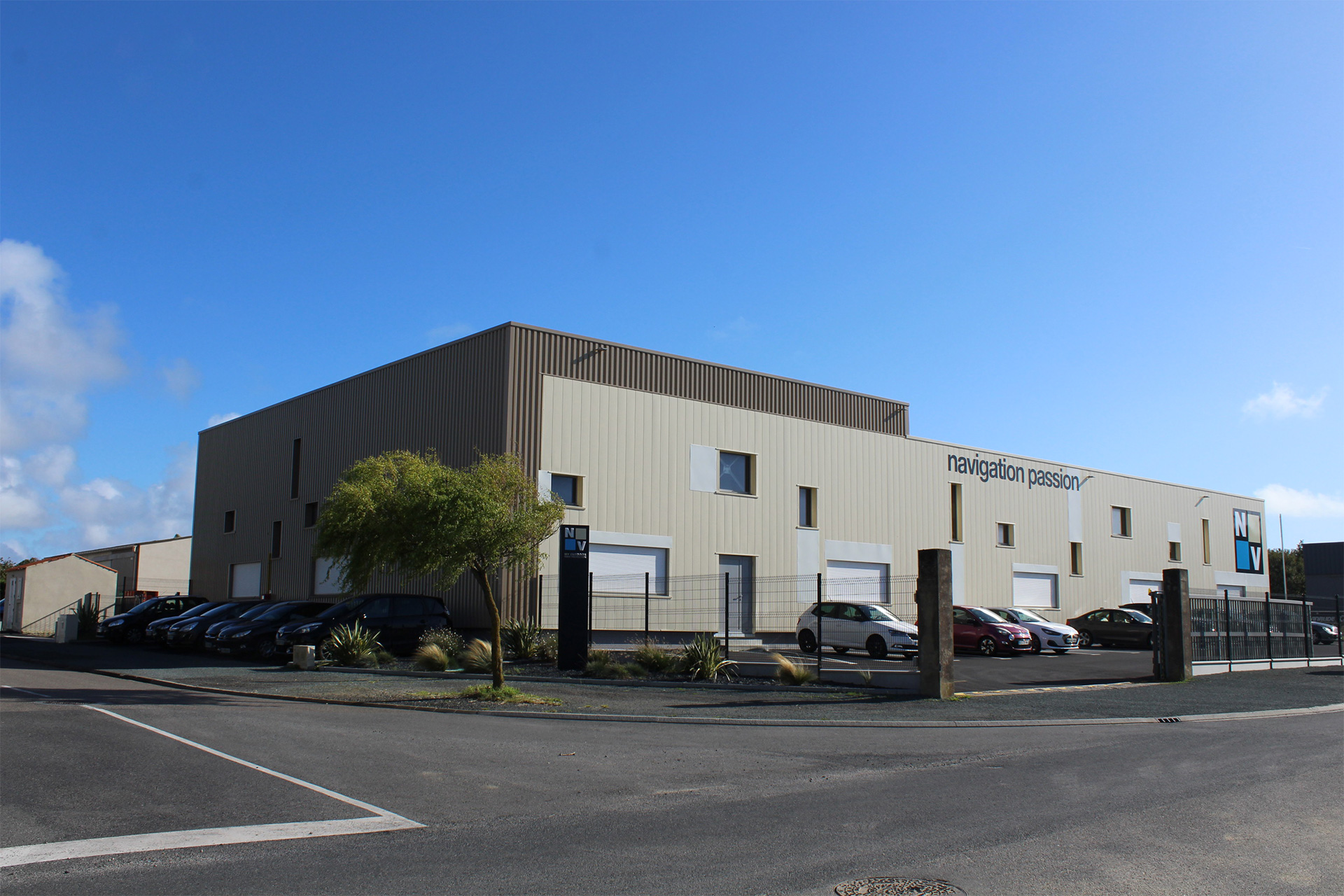 Investment and expansion
Creation of the arches workshop
Increasingly large metal structures, growing NV teams, a desire to expand internationally… all these reasons led NVequipment to invest in a new production area: the mechanics workshop.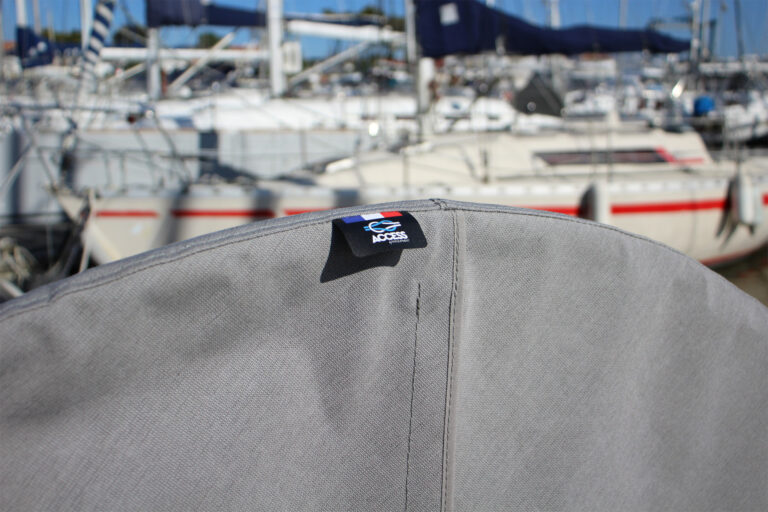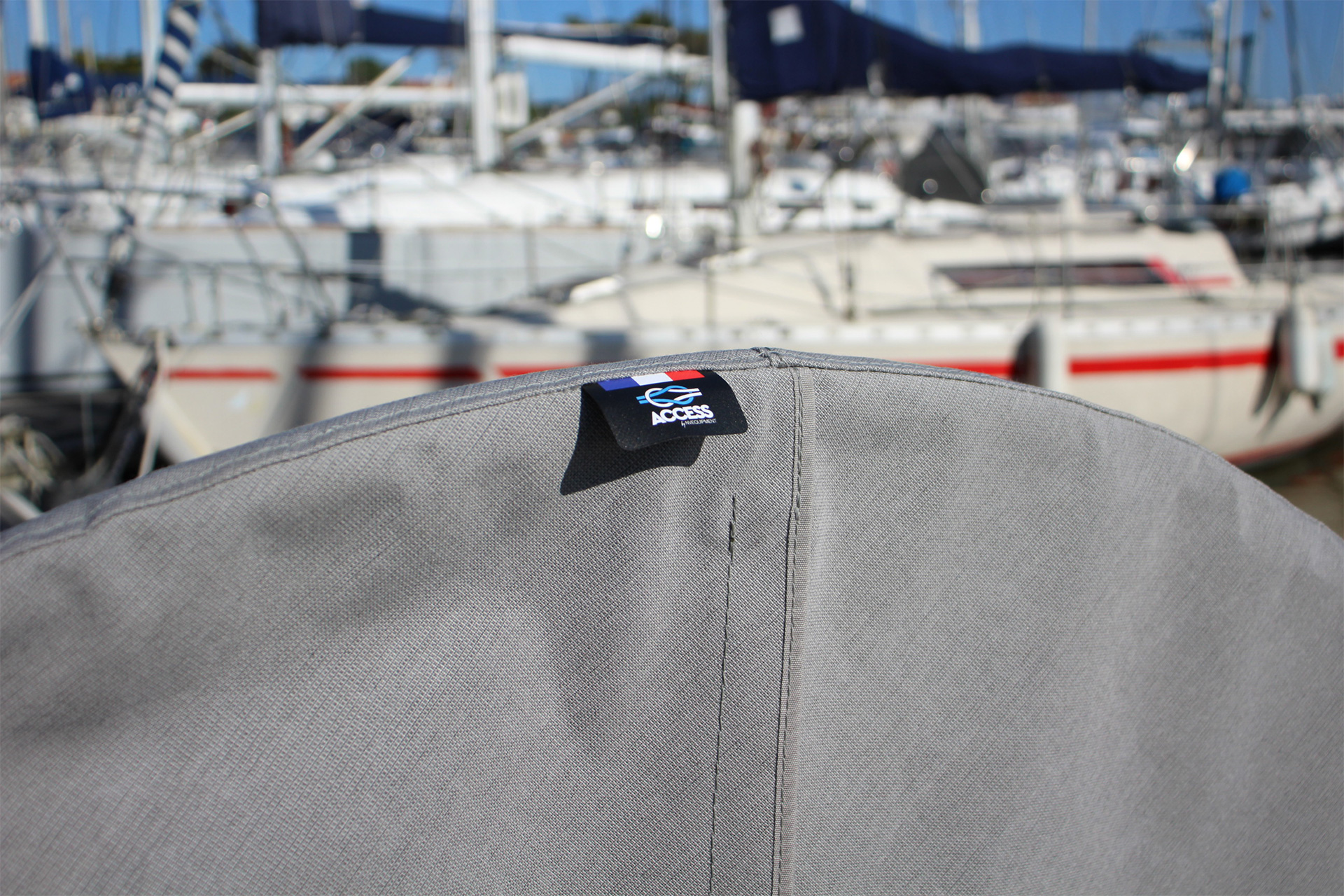 A new brand
ACCESS by NV
We like to remain close to our users and pay attention to their expectations, in particular the owners of second-hand boats. For this reason, we have developed a range of simple, ingenious, marine products that are lightweight, compatible with a large number of boats, and eco-designed. True to our values, we also get skippers involved in the development of each product. In this way, we can provide equipment that matches the experience of everyone at sea.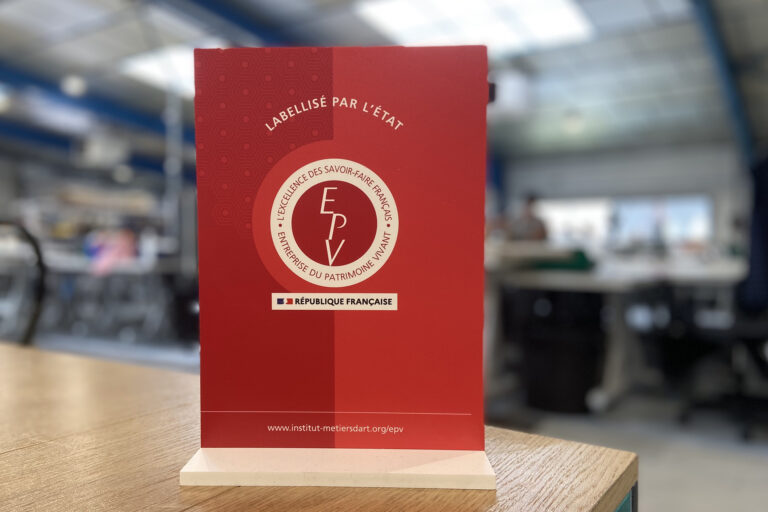 NV award
Entreprise du Patrimoine Vivant (EPV)
Over 45 years, NVequipment has built an independent business model that combines traditional craftsmanship with industrial performance. The NV brand is now a guarantee of precision know-how customised to each request or each project. The wide range of equipment for boat and crew is entirely designed and manufactured in-house, in the company's design office, canvas workshop or mechanical workshop. To achieve this, NVequipment relies on the expertise of 180 employees. The excellence developed by the company over 45 years has received the recognition of a French label: Entreprise du Patrimoine Vivant. This highly demanding label promotes French companies with exceptional industrial or artisanal know-how and highlights the high added value of "Made in France".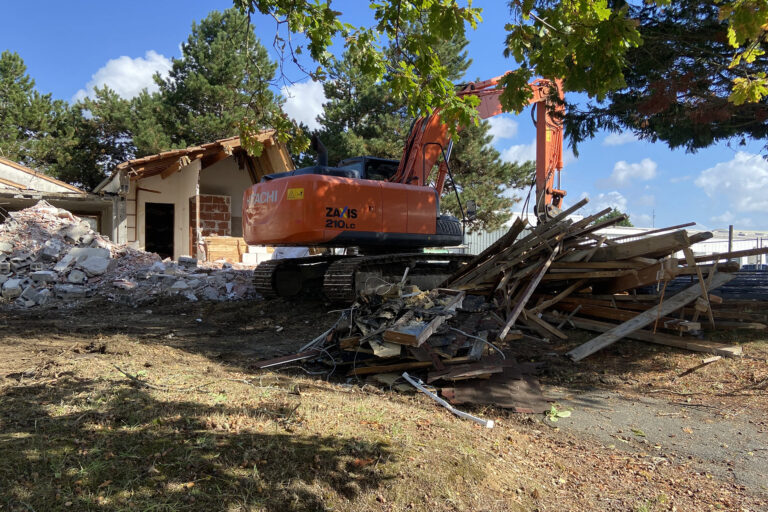 Continued Investment
Bien-être et confort au travail, NV investit
Focussed on the well-being of its teams, NV has invested in the working conditions of its employees: workstation layout, digitalization, automation, etc. The stitching workshop and the mechanicd workshop have undergone significant changes to adapt workstations to the workshop's expansion. Recruitment, investment in screens for reading drawings, our teams have gained in comfort and in productivity. CAD (computer-aided design), virtual reality, digital cutting, … the workstations are changing.