ACCESS by NV
Bi Summertop Alu Selvedge – Only for Open Hulls
Comfort and protection in all weathers
Ideal for day trips with family or friends, the Bimini Summer Top will protect all your boat's occupants, thanks to its large surface area. Because your activities differ throughout the day, it folds and unfolds simply and quickly.
Rear supports included in the folded position. This product can be adapted to all semi-rigid open hull boats, depending on the width of the gunwales.
Product available from specialist retailers.
Shots by ​©Tony Guillou
Category :
Motor boat
Type :
Sun protection
Colour :

Price :

XS : 1m50 to 1m70
€645.83 excl. VAT

S : 1m70 to 1m90
€665.83 excl. VAT

M : 1m90 to 2m10
€695.83 excl. VAT

L : 2m10 to 2m30
€737.50 excl. VAT

​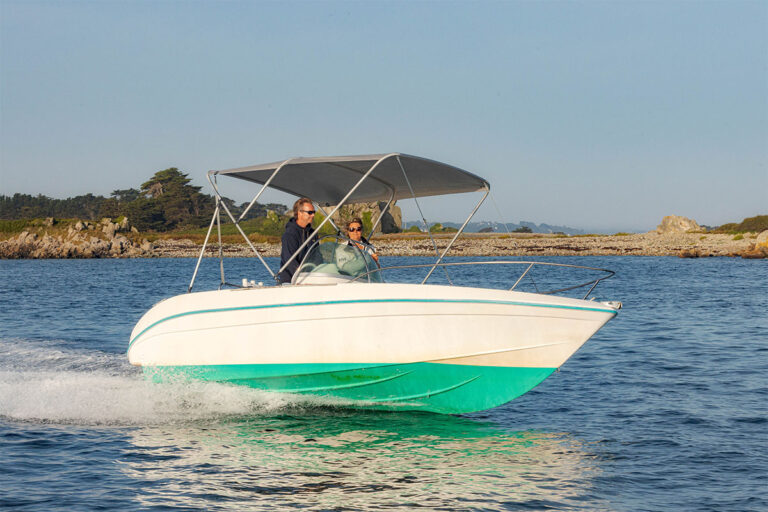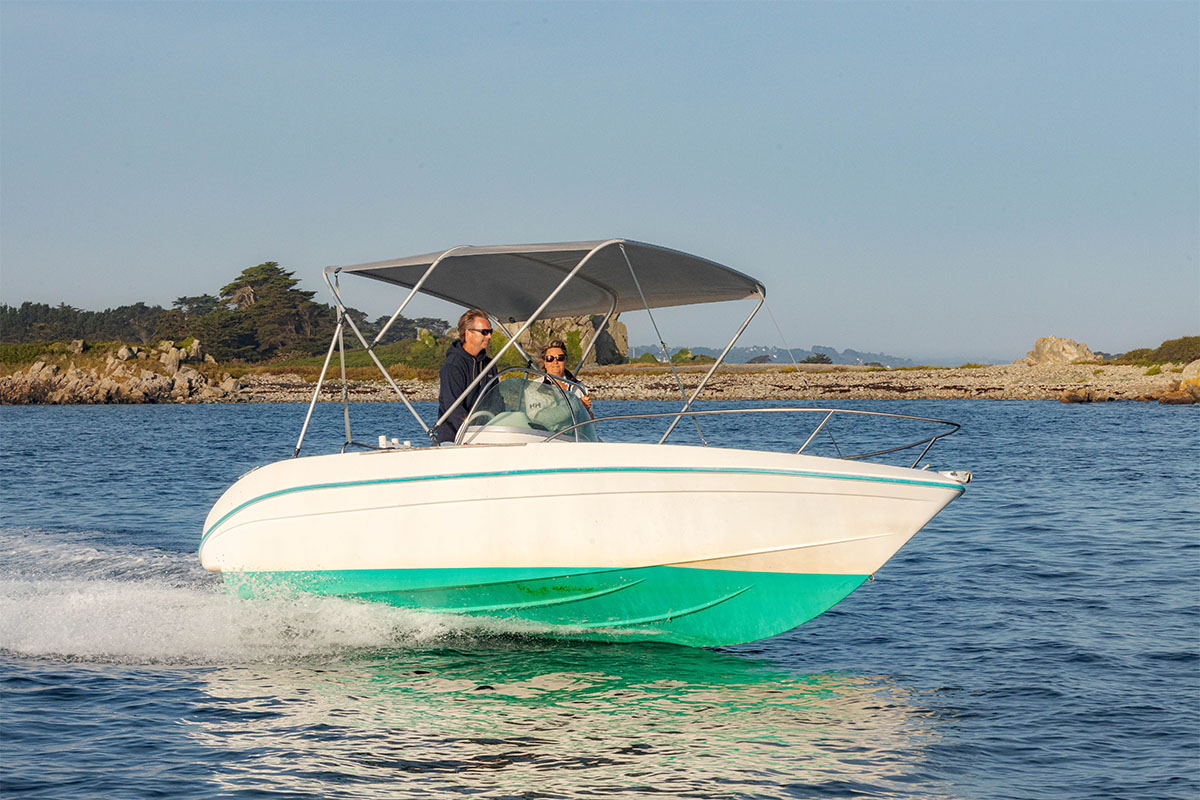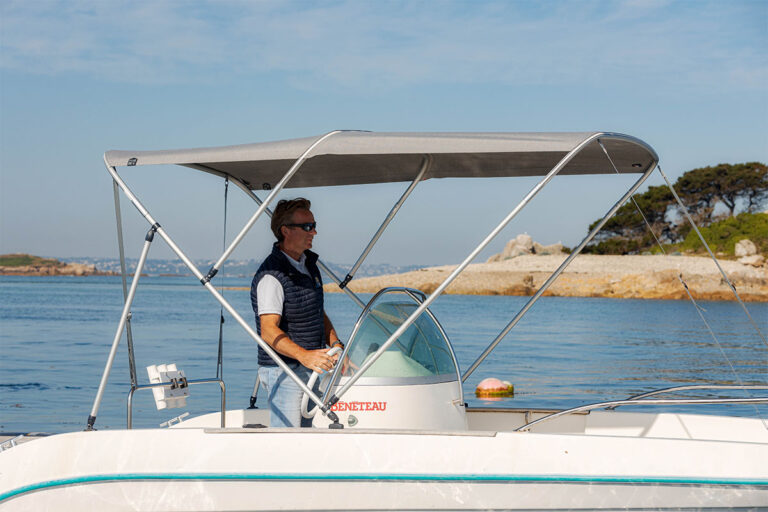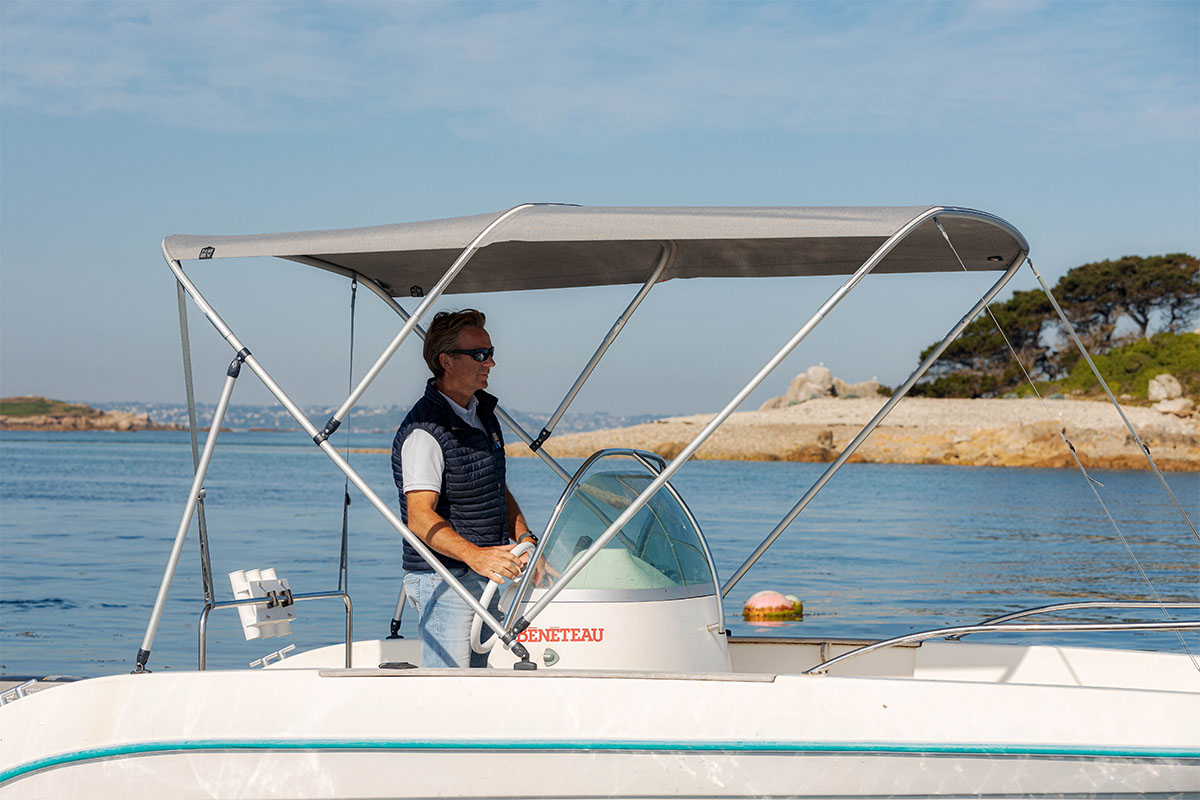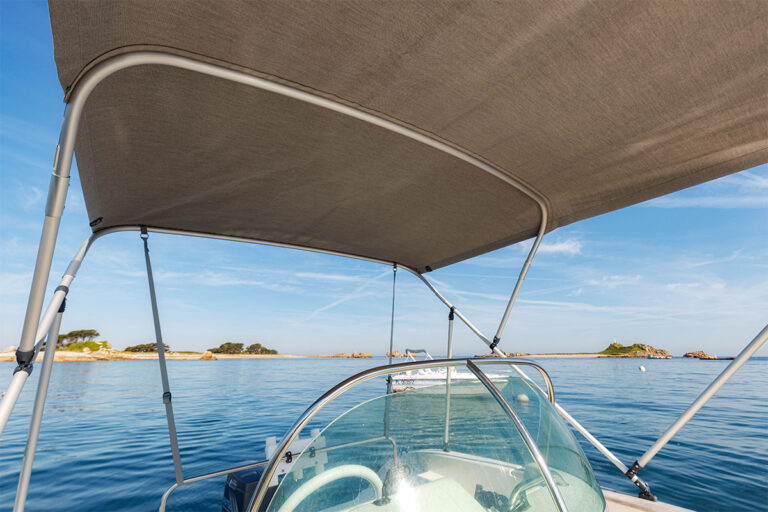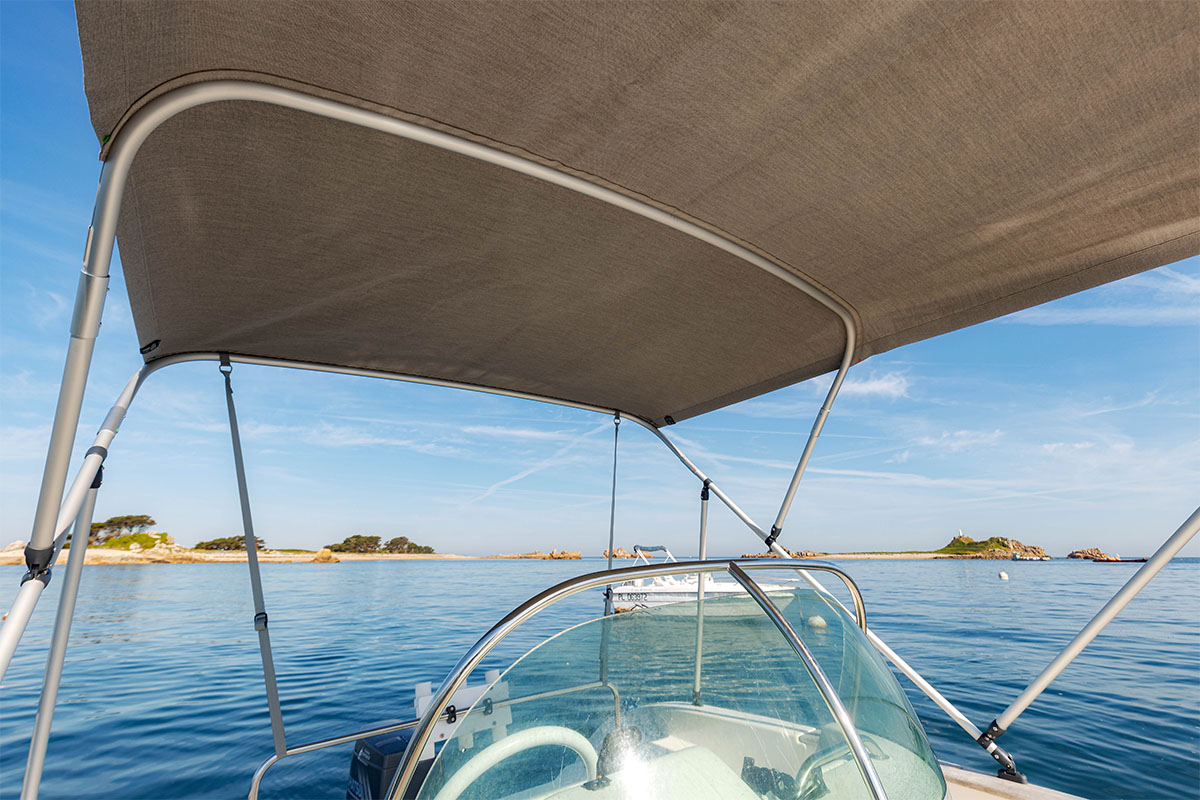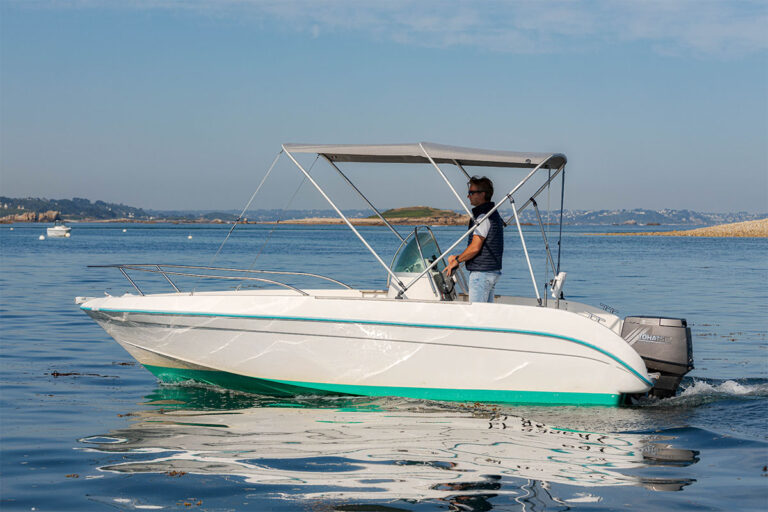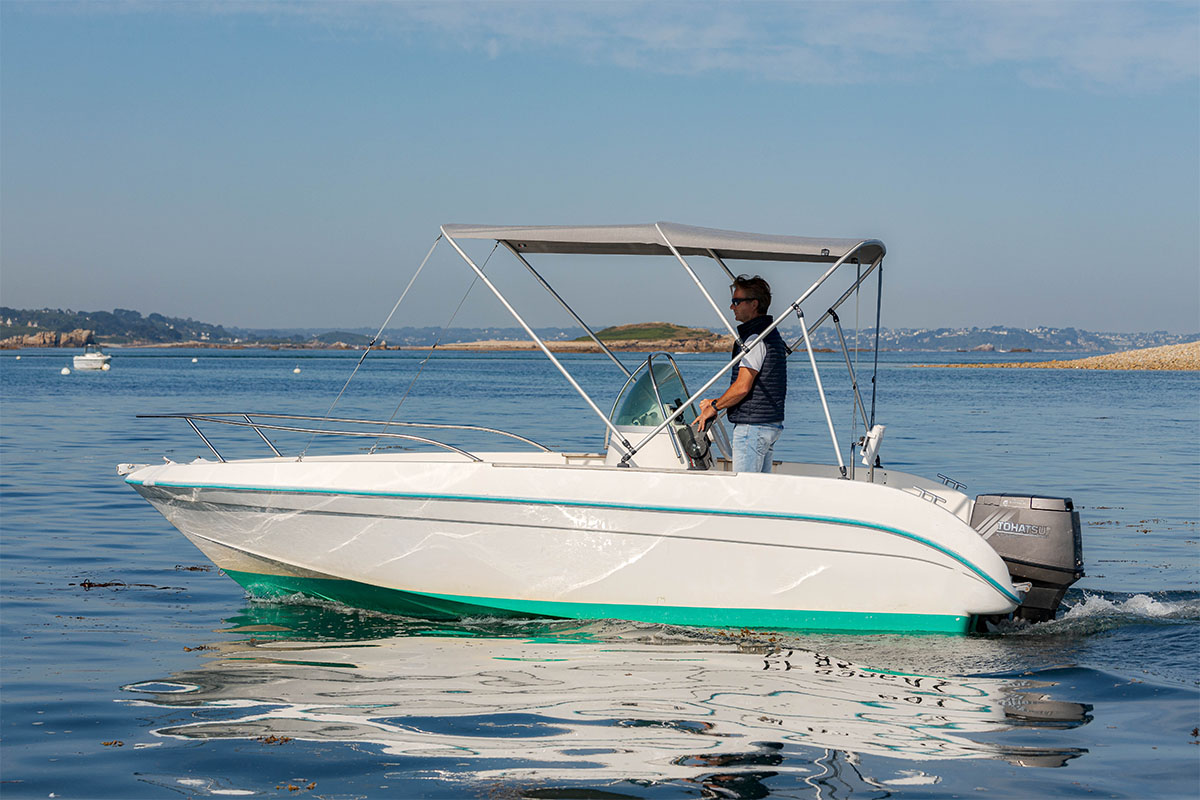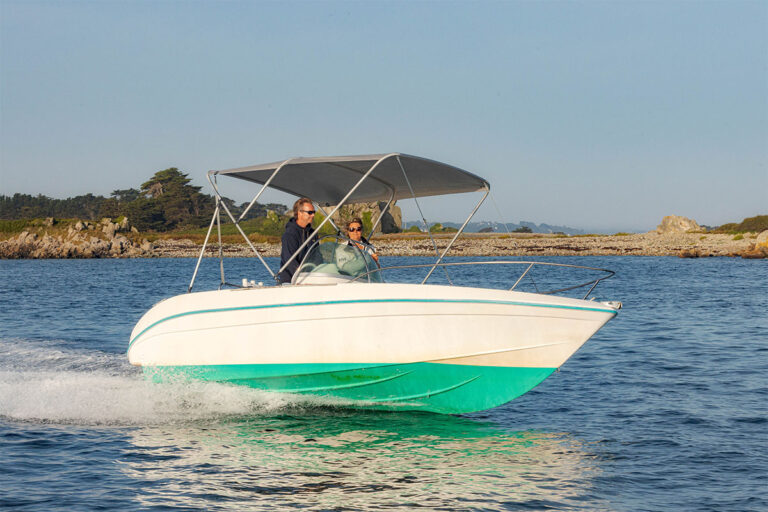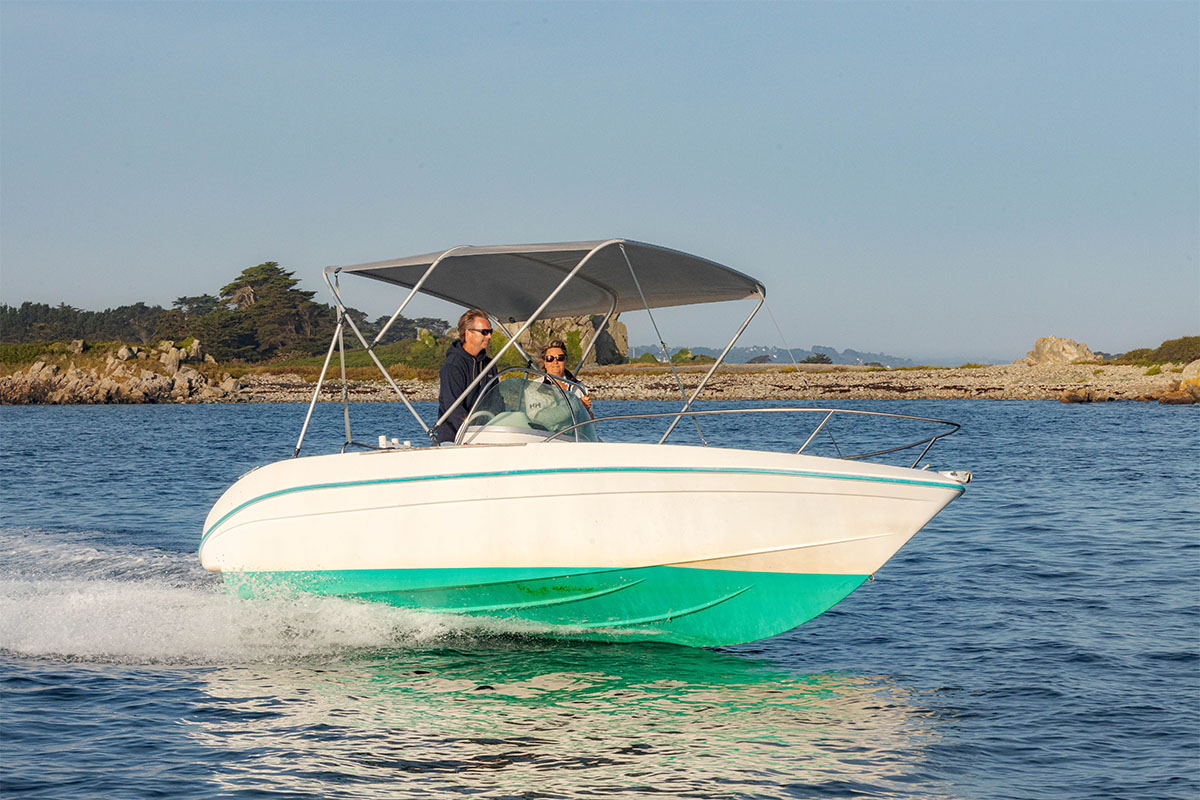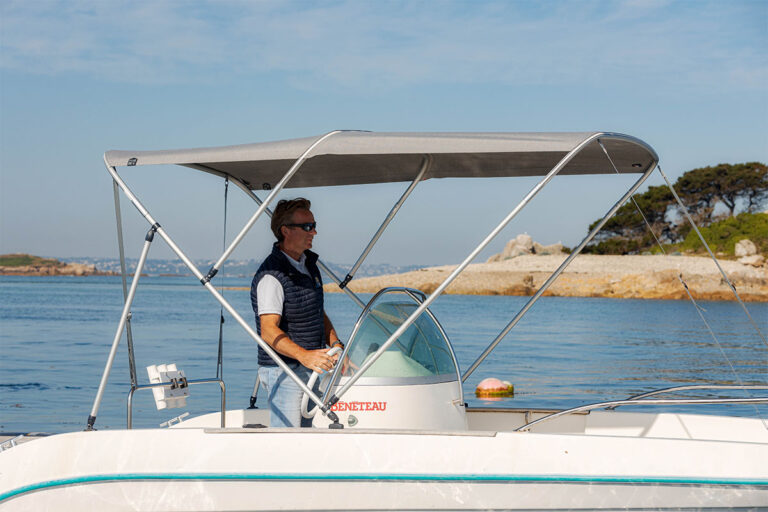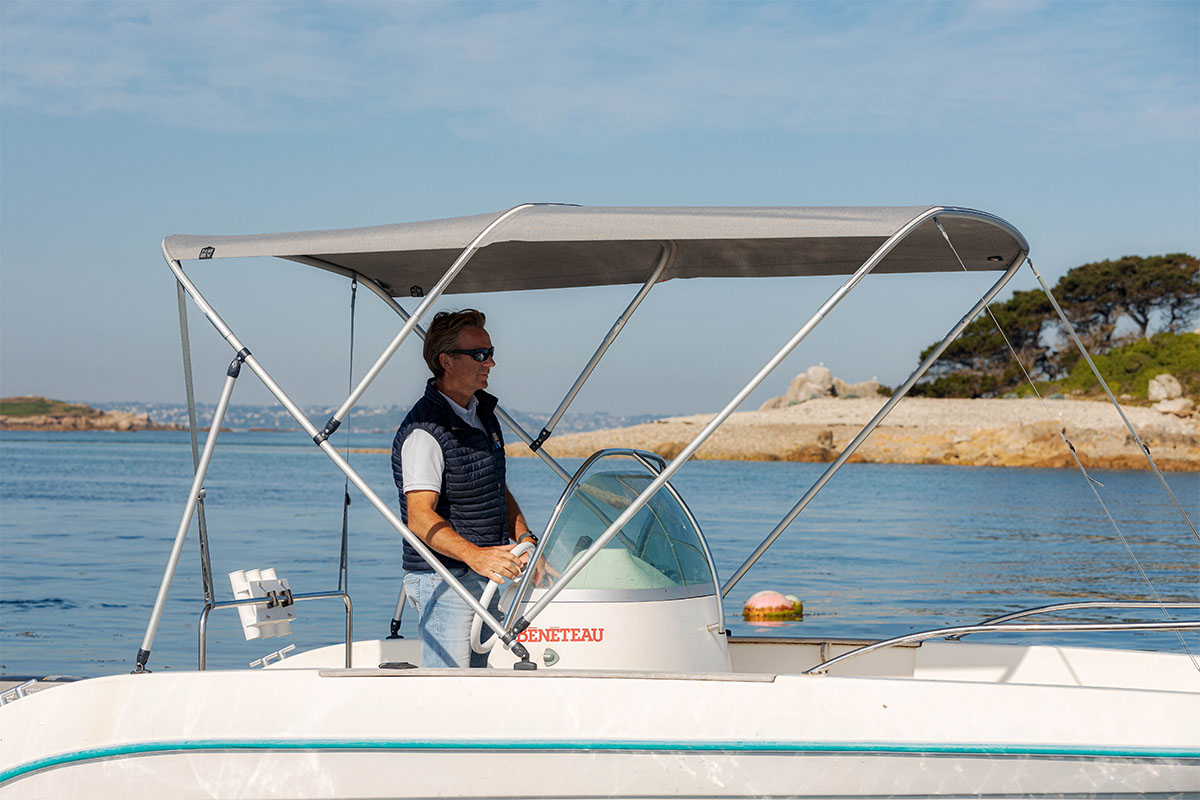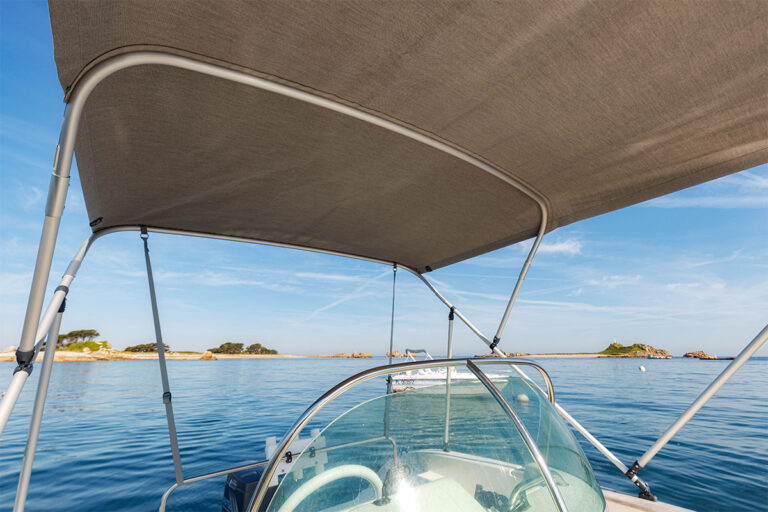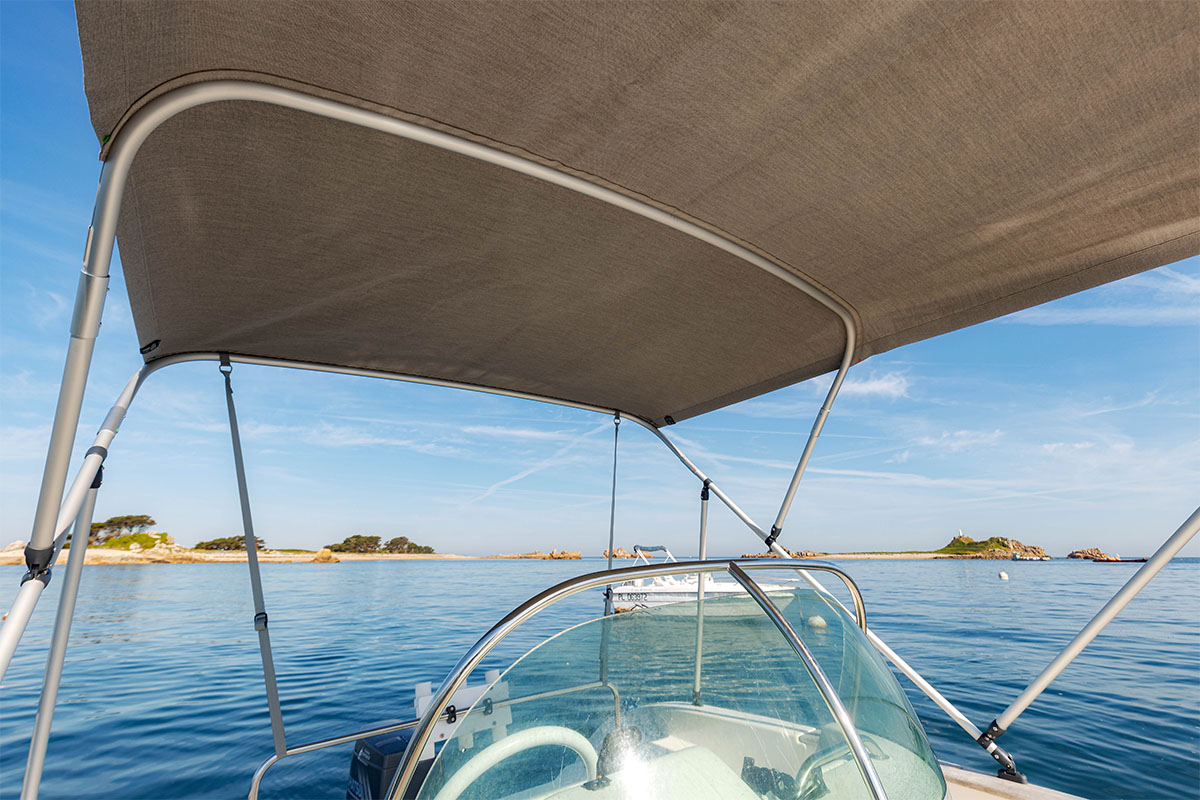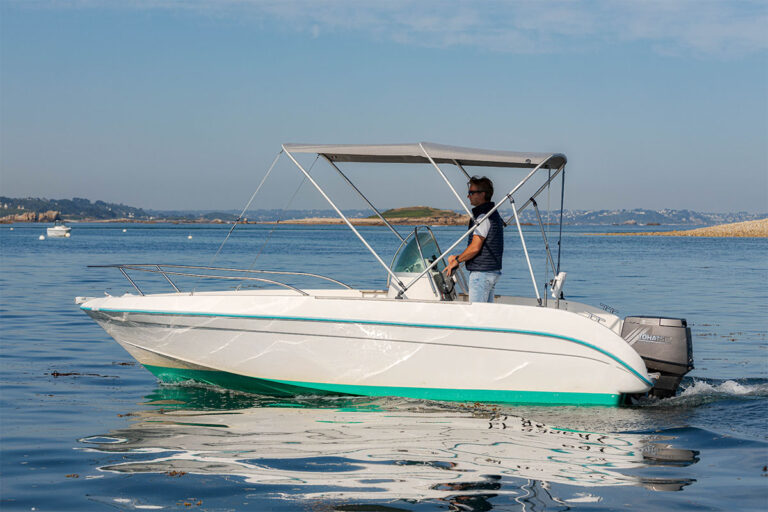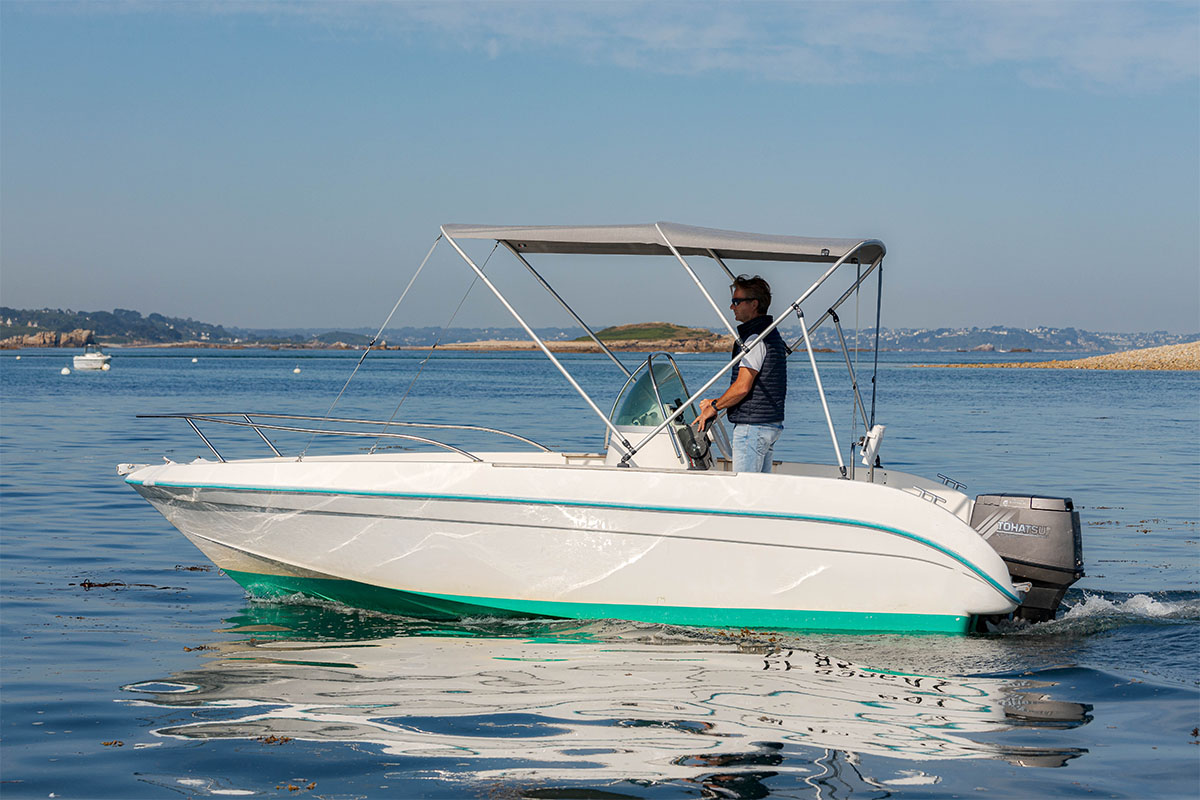 NV advantages
TECHNICAL DESCRIPTION
NV TIPS
NV advantages
Full sun protection for the cockpit with 2.5 m of coverage
Fits gunwales with + or – 45° orientation
Quick and easy assembly/disassembly, in port and while sailing (folds back)
Made in France and guaranteed for 2 years
TECHNICAL DESCRIPTION
Standard design for multiple brands.
Aluminium 28mm ⍉ arches
Rear brackets and canvas storage bag included
Weather-proofed articulated parts
Sunbrella Source acrylic coated canvas, eco-responsible, 356g/m²
Single Colour Fog Smoke
Canvas to be threaded through the ALU selvedges and tension with front/rear straps
Height : 1,30 m
Height below product : 1,90m
Lenght : 2,50 m
Approximate product weight : 12 kg
Assembly instructions to be downloaded on www.nvequipment.com and Open hull attachment kit included
NV TIPS
Fold up the Bi Summertop when sailing at more than 20 knots
Regular cleaning is recommended to keep the canvas looking good
During overwintering, store the canvas in the NV bag provided with the product.
Do not use abrasive products
>>> Discover all our care tips on www.nvequipment.com
Descriptions are for guidance only and may be subject to updates. Contact your specialist retailer.

Are you interested
in this product?

Universal
ACCESS products are designed to fit many boat models depending on the product and type of boats: wheelhouse, open hull, semi-rigid but also sailboats.

Ready to use
Practical and ingenious, ACCESS products offer immediate protection and comfort, attachment kit with instructions for use and advice included.

Accessible
We have made it our mission to offer a range of products at affordable prices, so that every sailor can enjoy his/her passion to the full.

Toile Sunbrella® Source
A gesture for the planet. With almost a third of the total weight in recycled yarn, these fabrics give our products high resistance to warping and tearing, with a beautiful textured finish.