ACCESS by NV
Sprayhood
Vital spray protection for skippers
Essential for regatta sailors! Compact, sporty design, the sprayhood is designed to protect the entrance to the companionway and the skipper during watches from seaspray.
Small, light, and fitted with wide windows, it allows for navigation with the hood open and optimizes racing gestures and time.
Product only available from specialist retailers.
Category :
Sailing boat
Type :
Spray protection
Colour :

Price :

S1 : L 900 x l 700 x H 455 mm
€665.83 excl. VAT

S2 : L 1100 x l 825 x H 500 mm
€707.50€ excl. VAT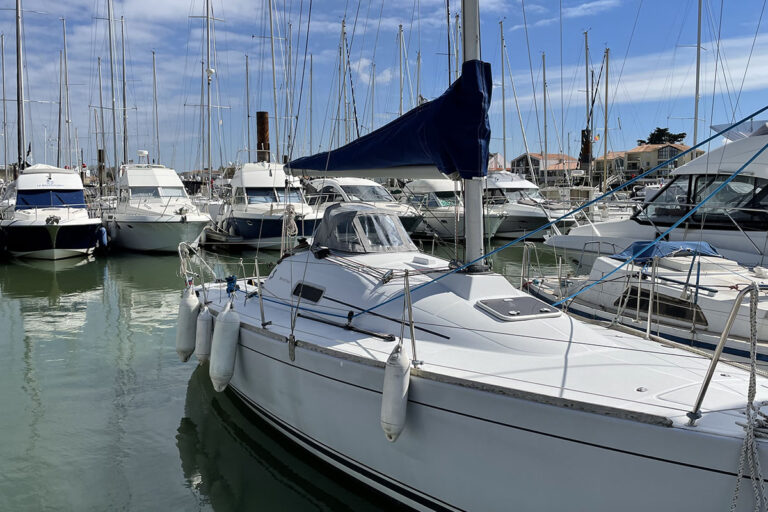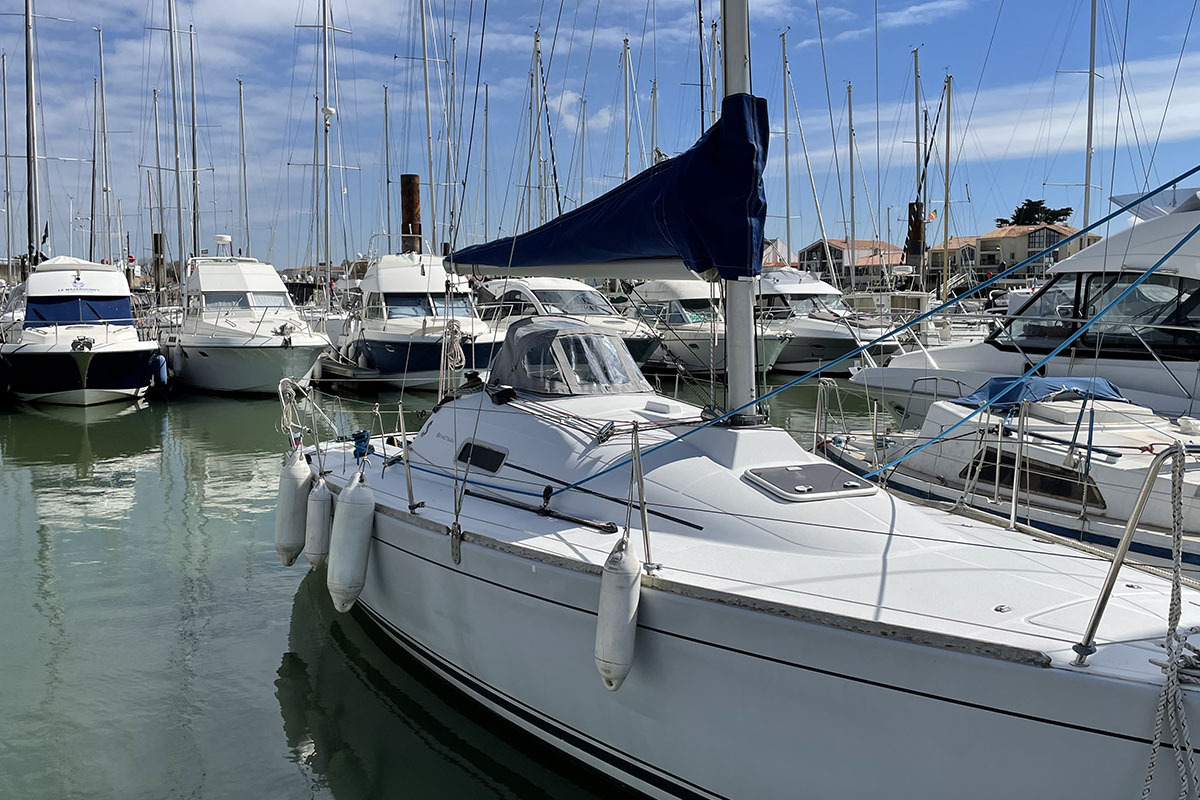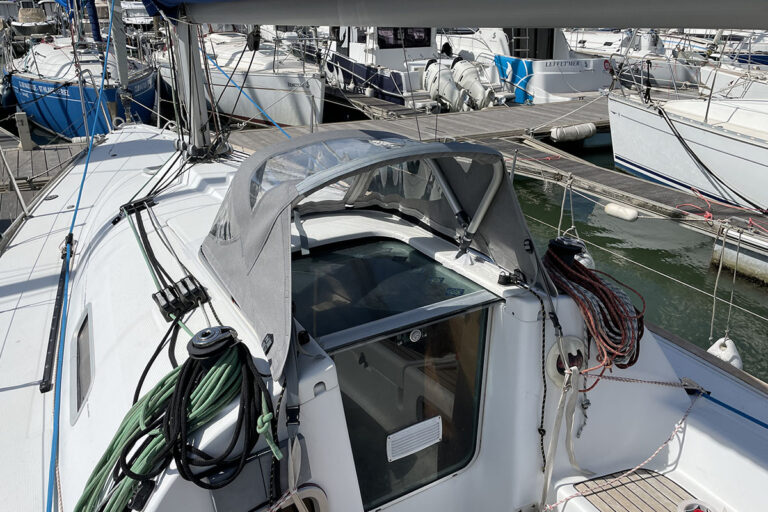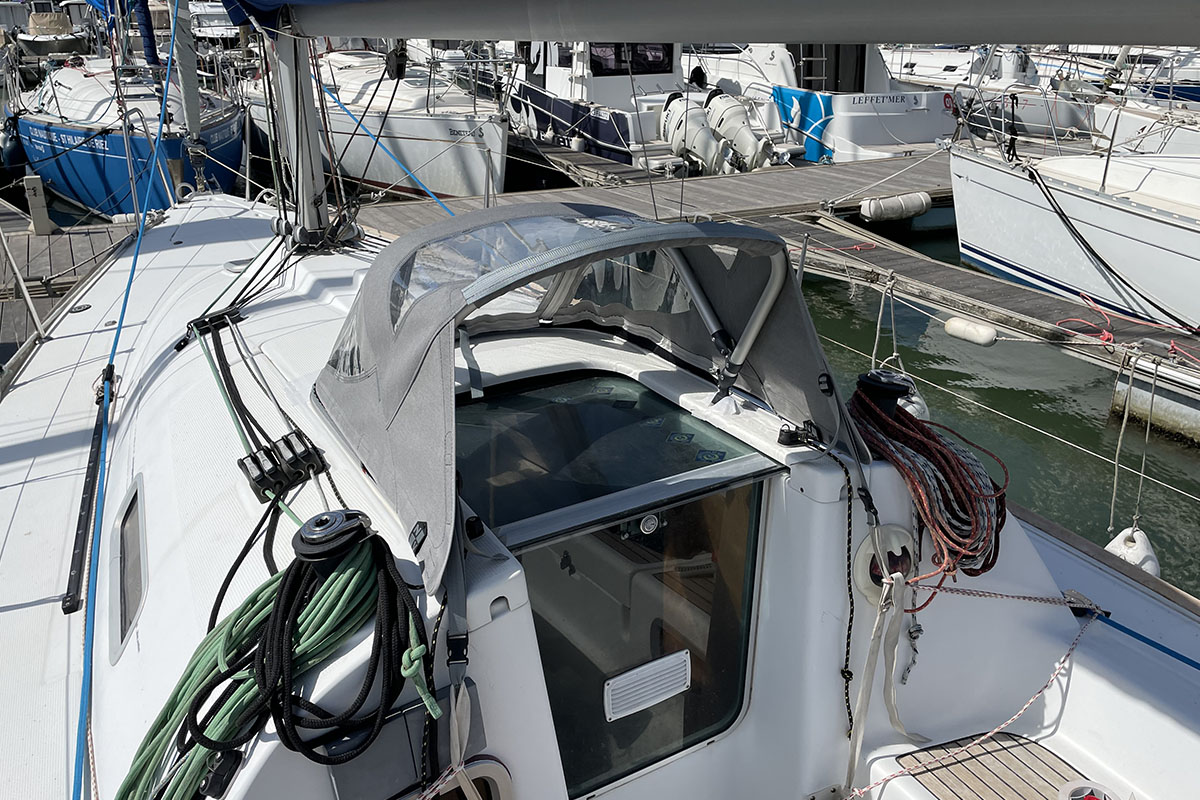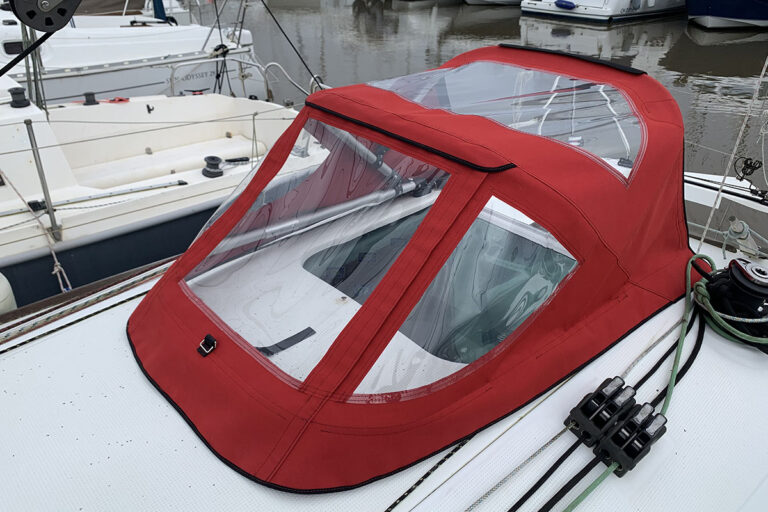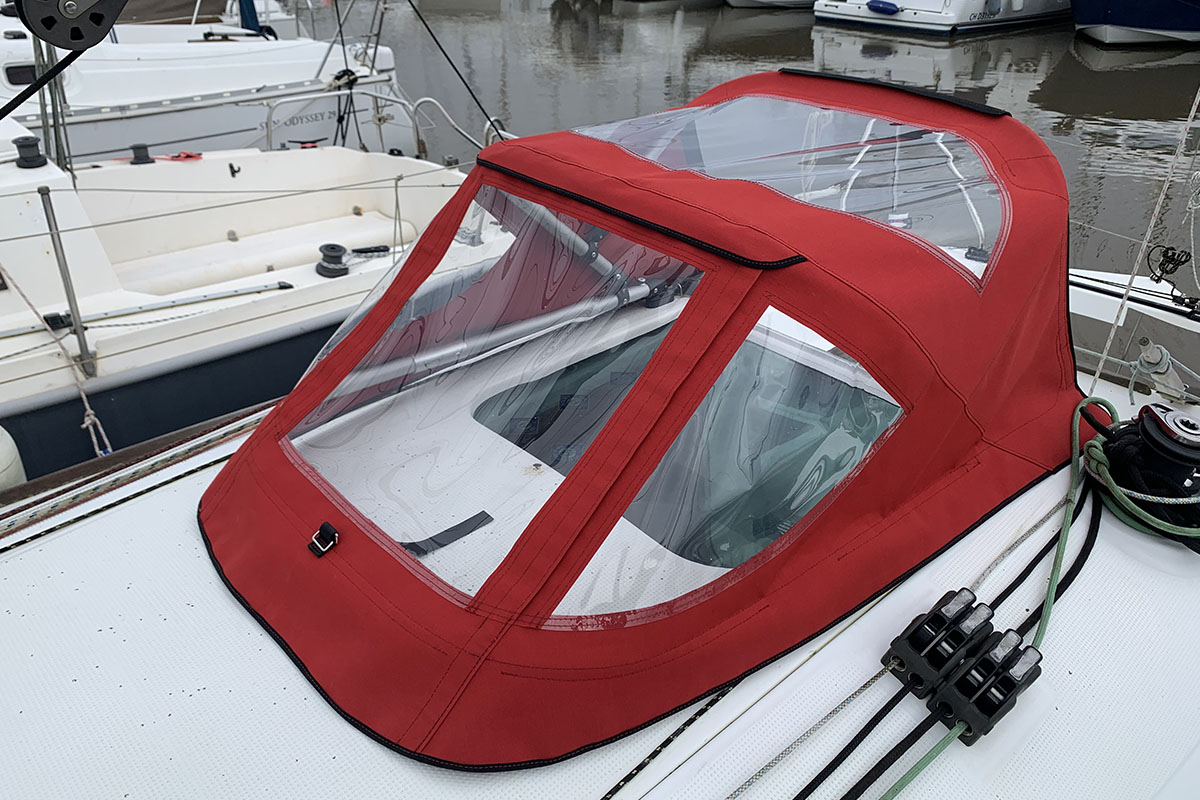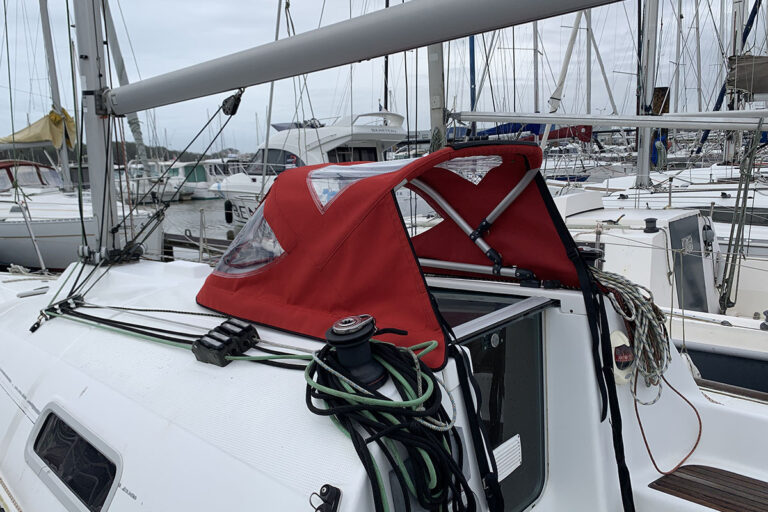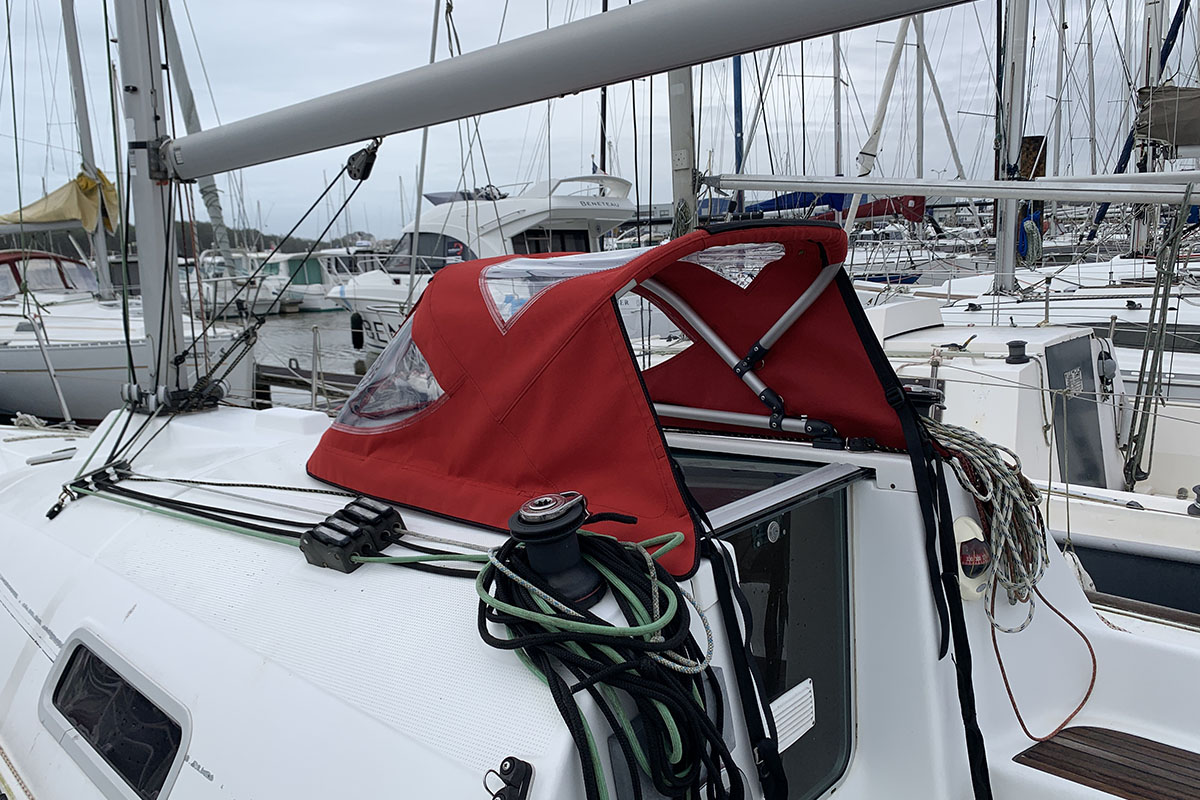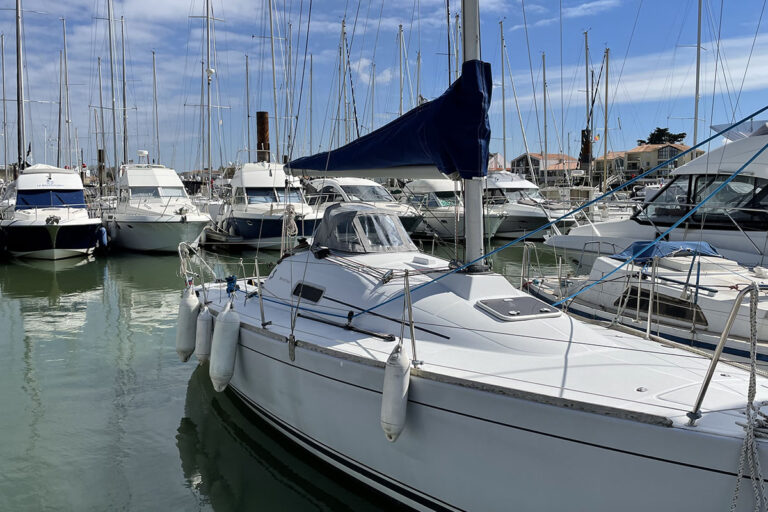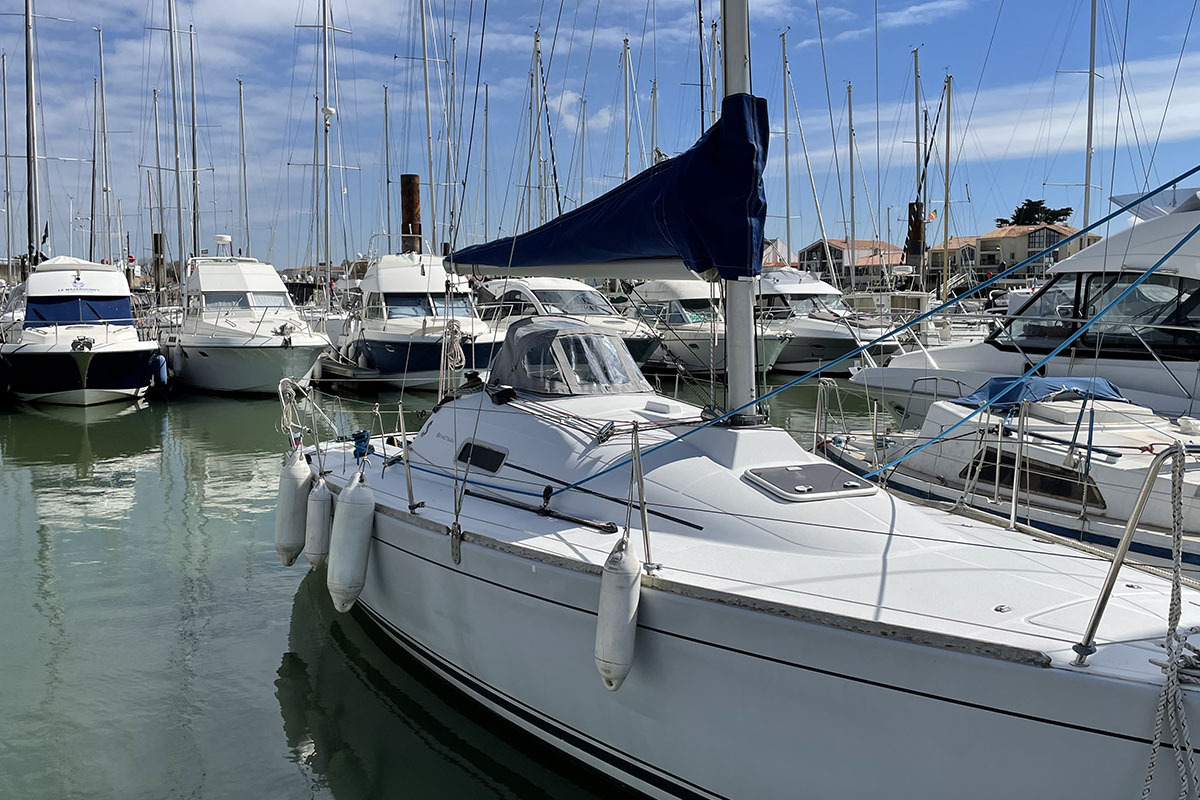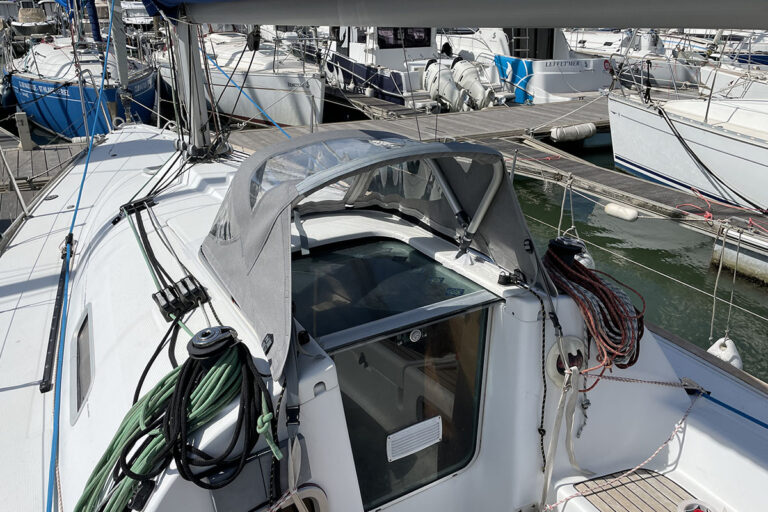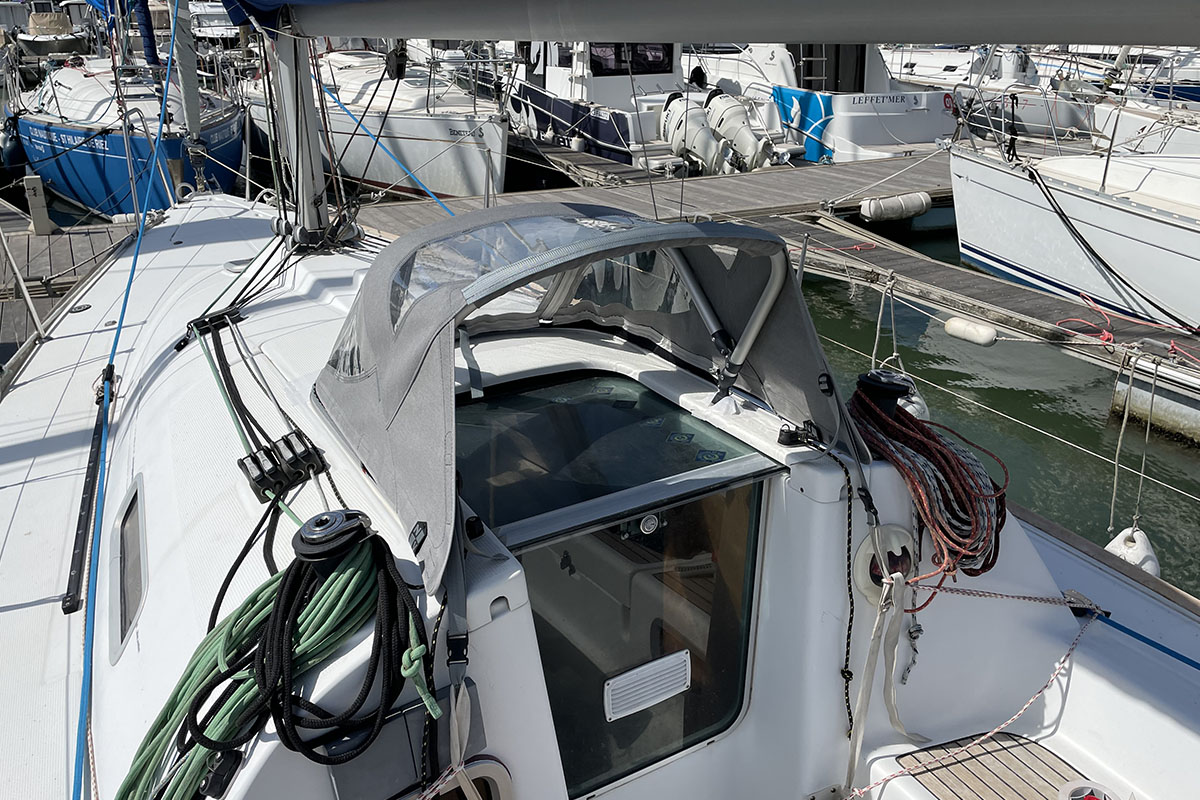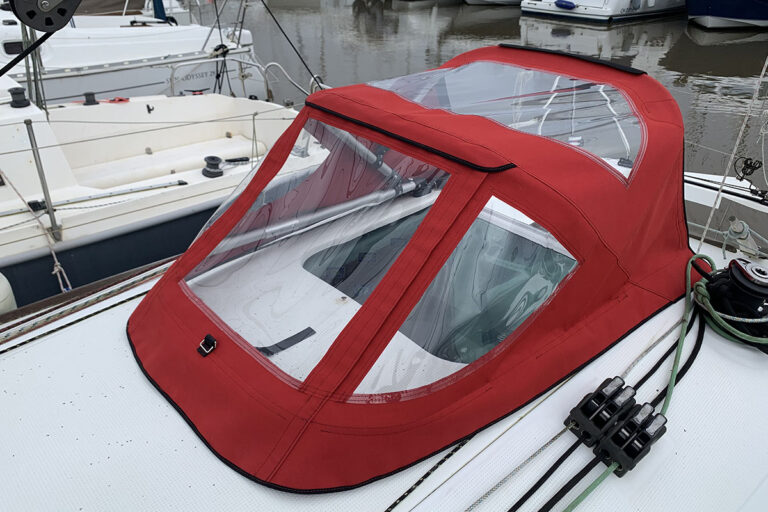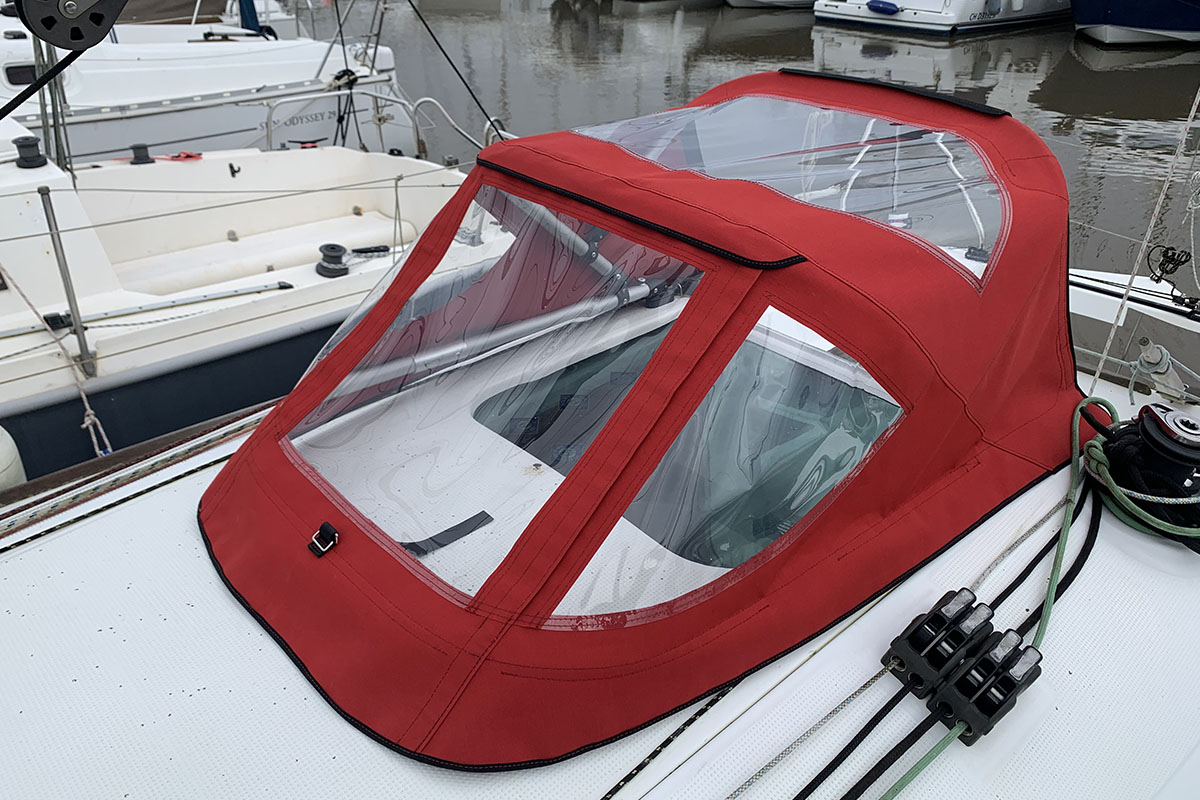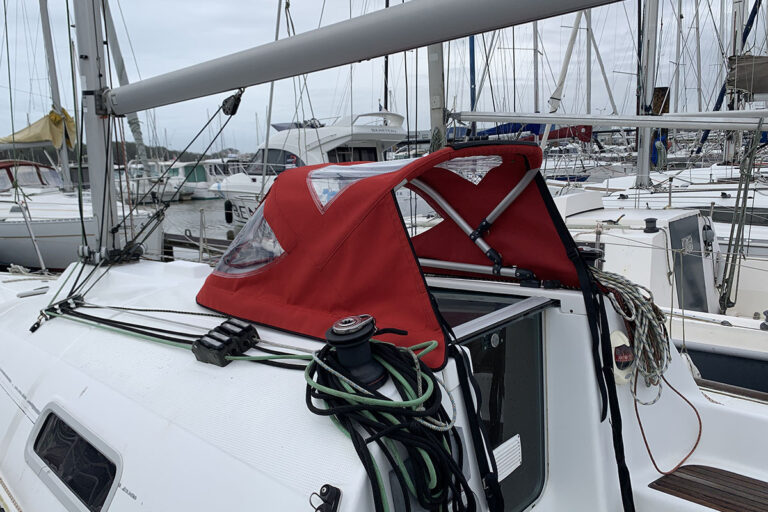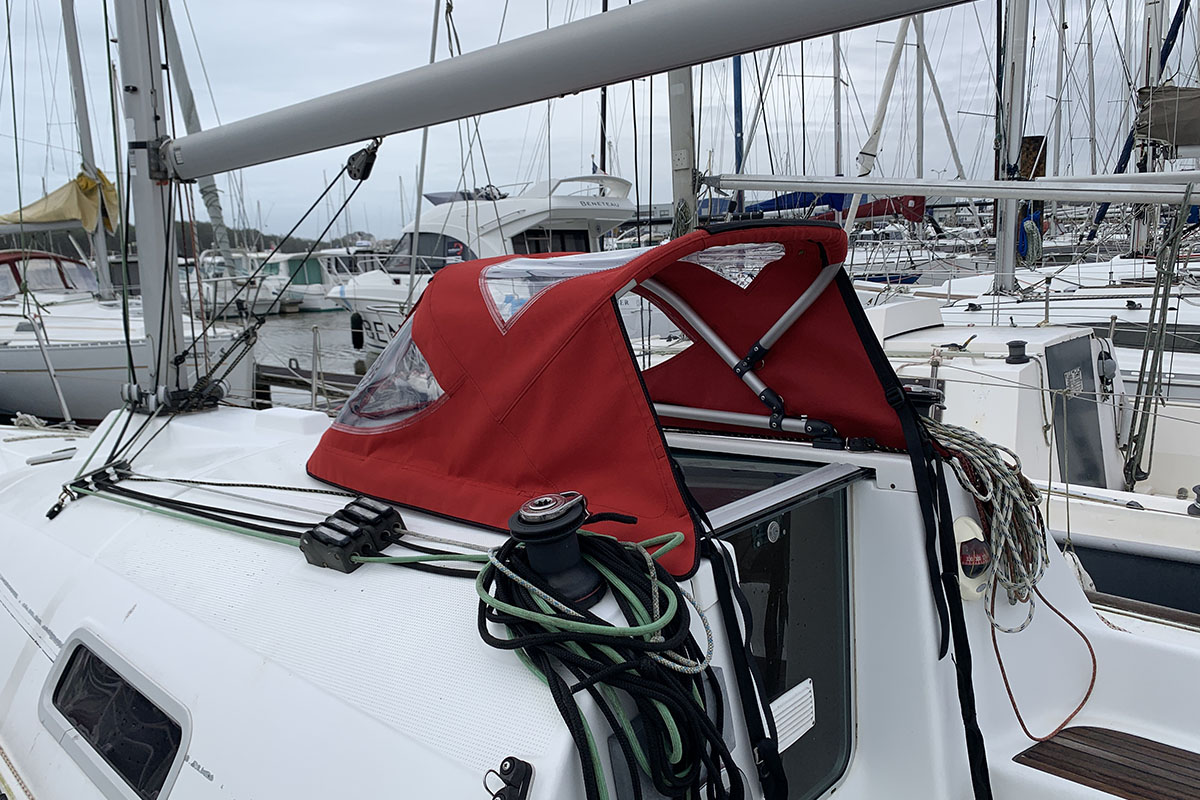 NV advantages
TECHNICAL DESCRIPTION
NV TIPS
NV advantages
Covers only the companionway (small hood).
Roof window and roll-up front.
Fold-up sides with velcro
Acrylic canvas in Uni Fog Smoke (eco-friendly)
Made in France and guaranteed for 2 years
TECHNICAL DESCRIPTION
Light weight: about 8kg
Head height under the boom about 460mm
2 anodized aluminum tubular arches, Ø 28mm
Joints with captive and releasable pin
Attachment by rail and zytel plates on the deck
Tension by stiffening straps on pad-eyes
Arches covered by a canvas flap
Removable and replaceable protection for boom rubs (2 extra reinforcements supplied with the product)
Canvas surface area: 1m²
Attachment kit included and installation instructions to be downloaded from www.nvequipment.com
NV TIPS
Regular cleaning is recommended to maintain the aspect of the canvas
Rinse glazing from top to bottom and metal parts, in particular fasteners and closures, in clean water.
When overwintering, make sure that the canvas is completely dry before storing it in a dry place.
Do not use abrasive products
Descriptions are for guidance only and may be subject to updates. Contact your specialist retailer.

Are you interested
in this product?

Universal
ACCESS products are designed to fit many boat models depending on the product and type of boats: wheelhouse, open hull, semi-rigid but also sailboats.

Ready to use
Practical and ingenious, ACCESS products offer immediate protection and comfort, attachment kit with instructions for use and advice included.

Accessible
We have made it our mission to offer a range of products at affordable prices, so that every sailor can enjoy his/her passion to the full.

Toile Sunbrella® Source
A gesture for the planet. With almost a third of the total weight in recycled yarn, these fabrics give our products high resistance to warping and tearing, with a beautiful textured finish.