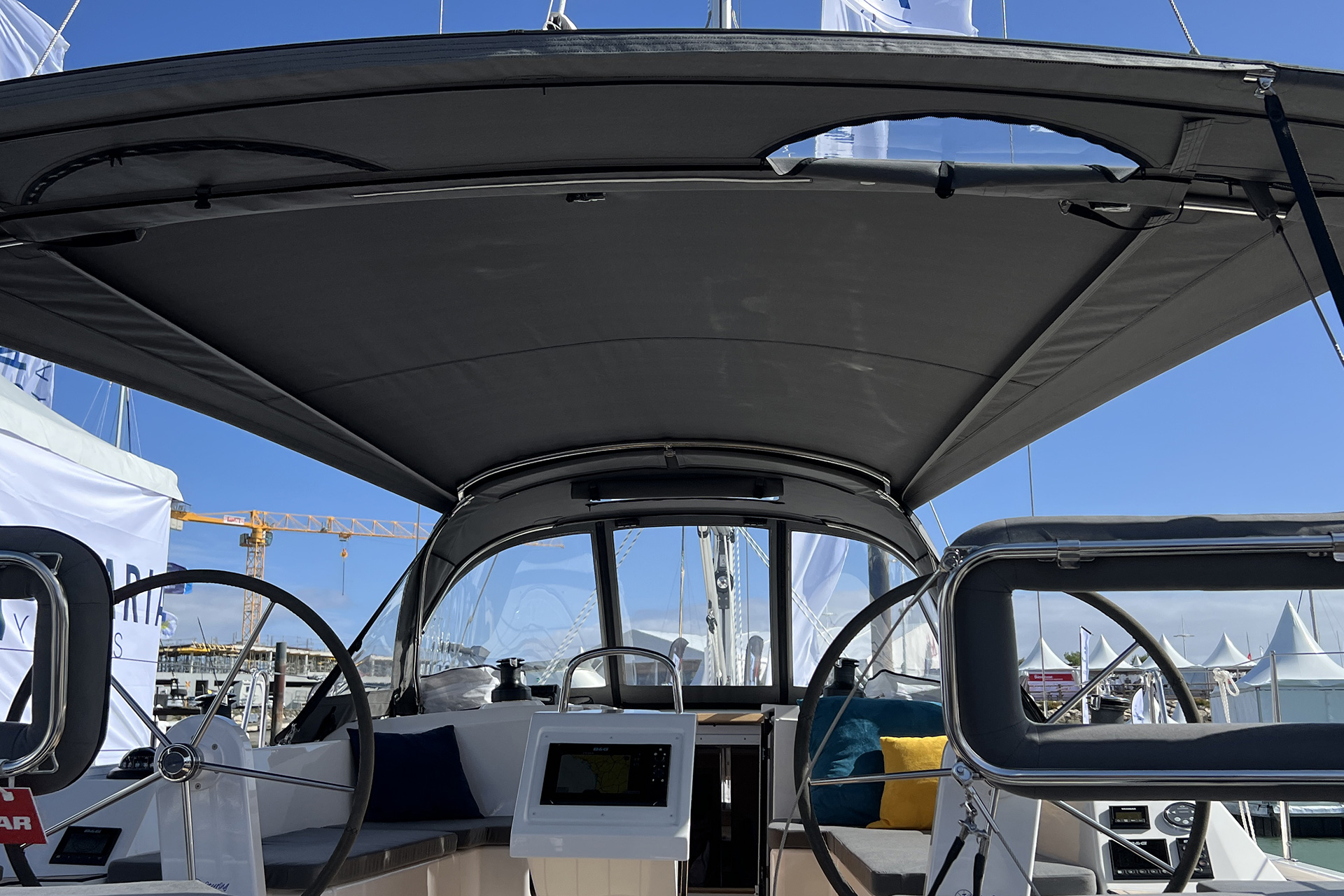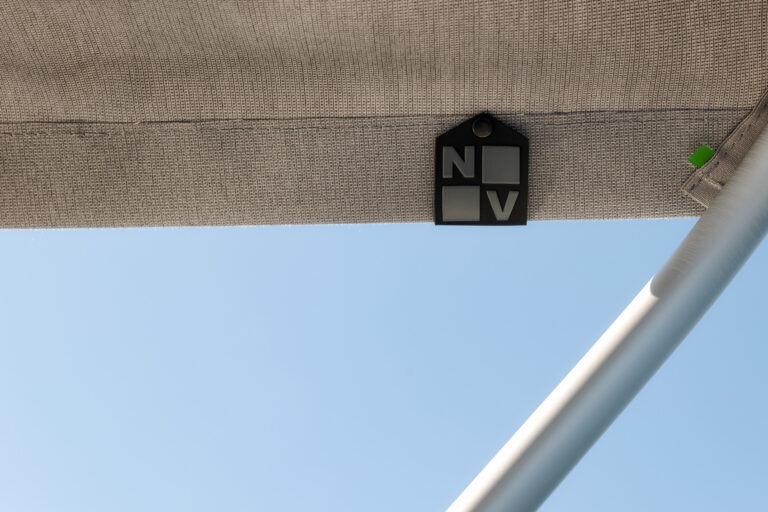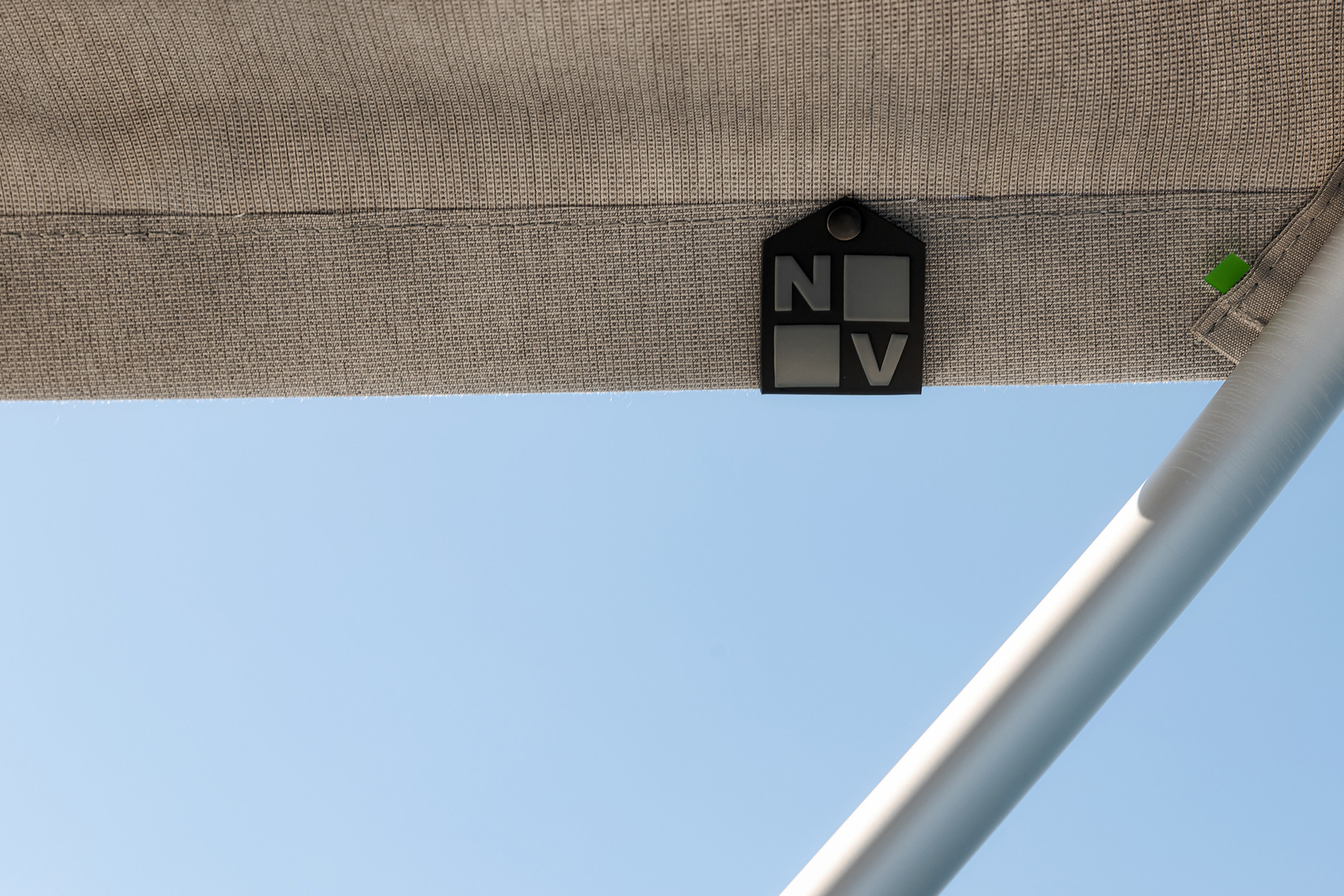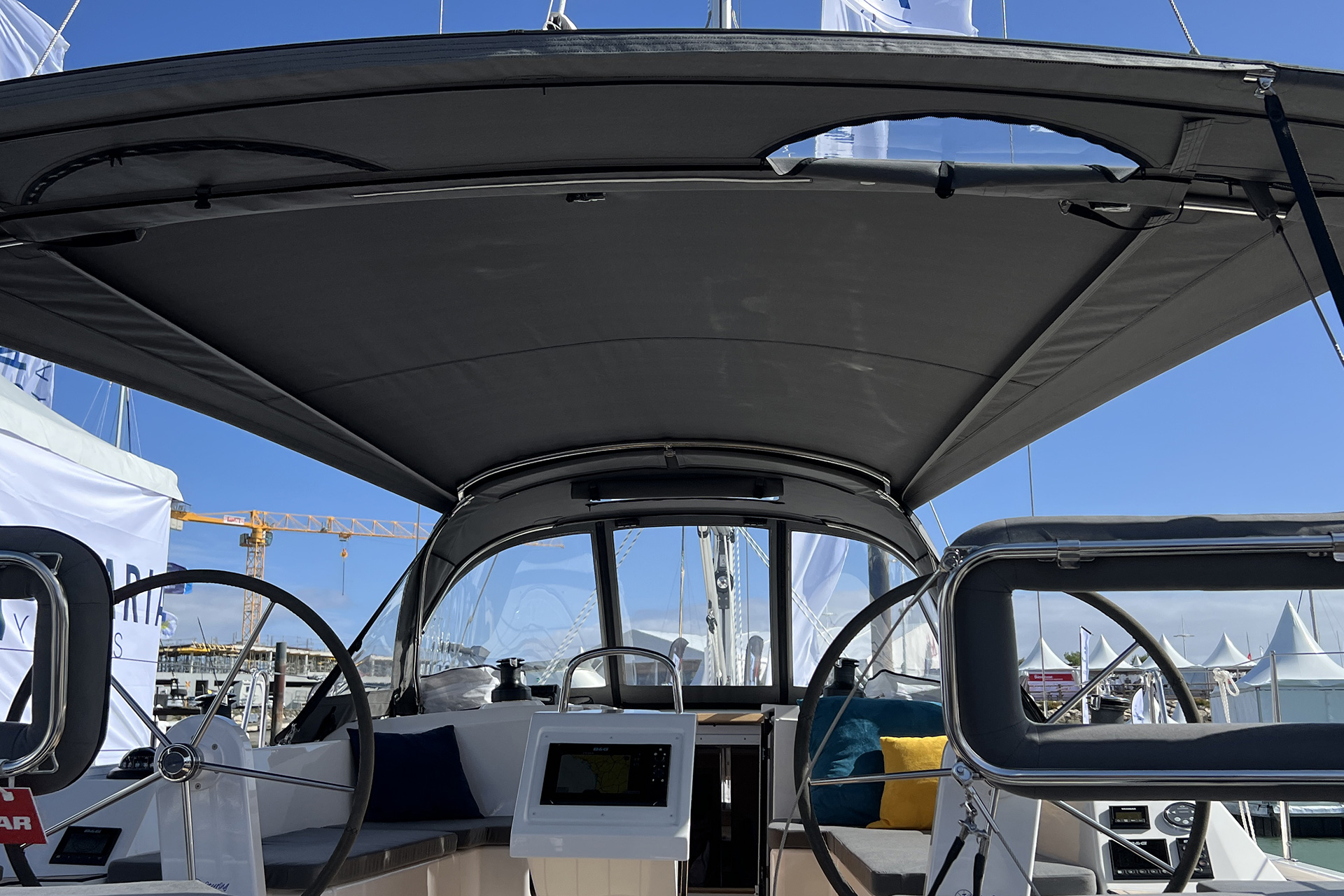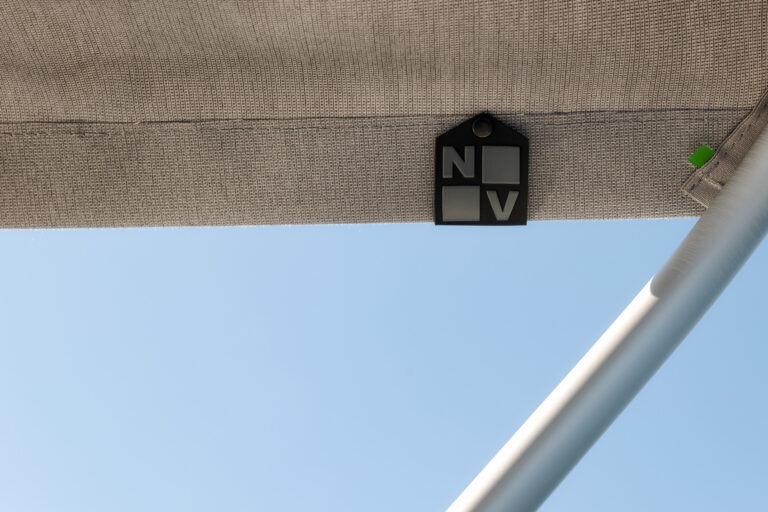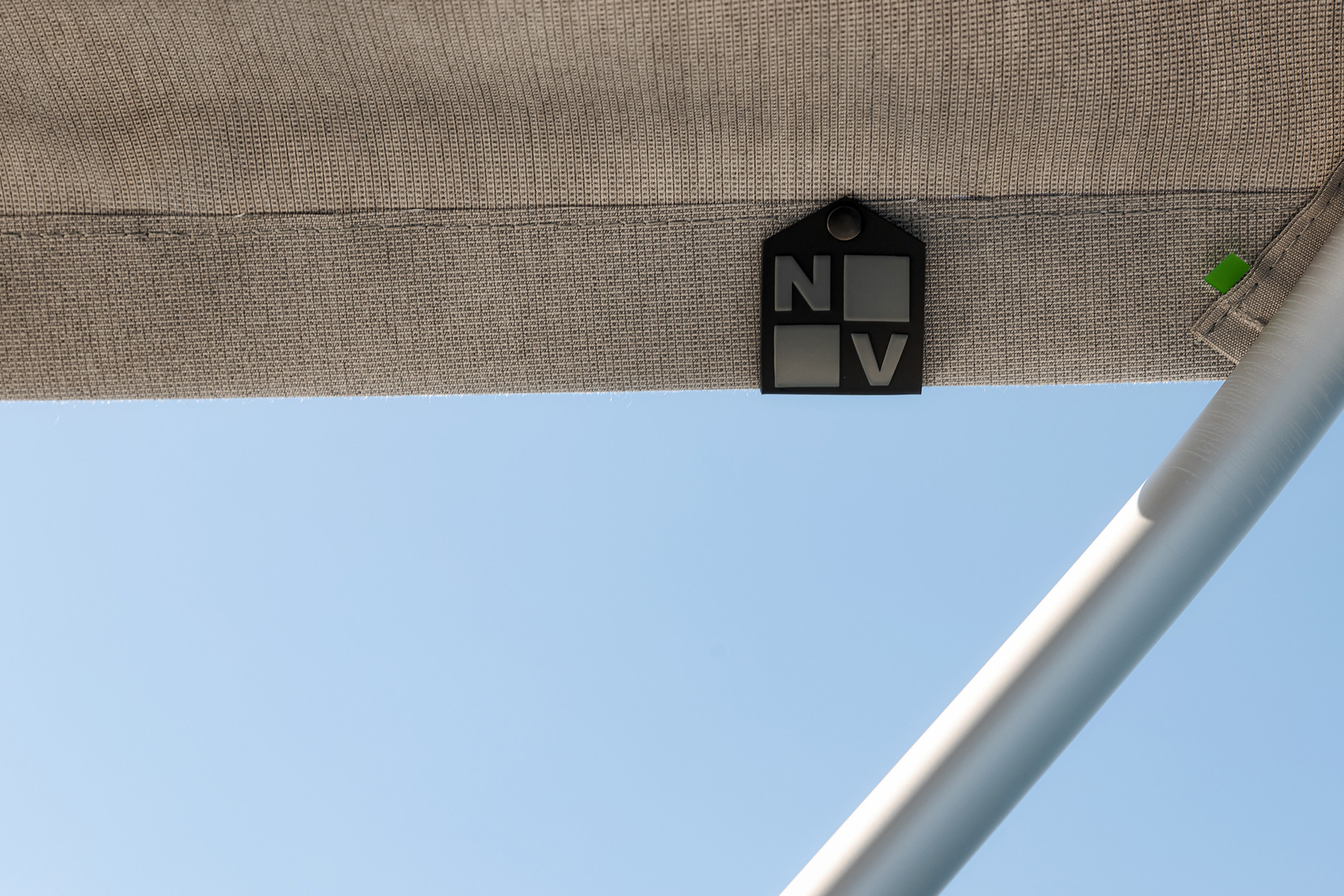 Why should you regularly
clean your boat covers?
Maintaining your boat is essential to keep your canvas in perfect condition, and delay for as long as possible intensive cleaning (for example, your boat cover).
It is essential to regularly clean your NV protection canvas with clean water or a soft brush (for clothes for example). This will remove surface dirt and salt, before it penetrates deep into the fabric marking it permanently.
A worn canvas or opaque windows may affect your safety. Our after-sales services enable you to replace equipment worn out by time or the weather.
Mould : your worst enemy
Many factors promote the growth of mould on any equipment exposed to the sea air :
increased air pollution
fewer chemical products used in fabric treatment (antifungal – environmental standard)
larger glazed surfaces (totally airtight) considerably reducing proper ventilation.
Persistent residual moisture when cleaning or storing your canvas without drying it properly
Due to their rot-proof nature (synthetic fibre), our fabrics are not subject to the development of mould. However, mould can spread for example on an insufficiently maintained canvas.
Mould needs four things to appear and grow:
Humidity
Heat
Spores
Nutrients
Eliminating just one of these four elements is sufficient to prevent mould.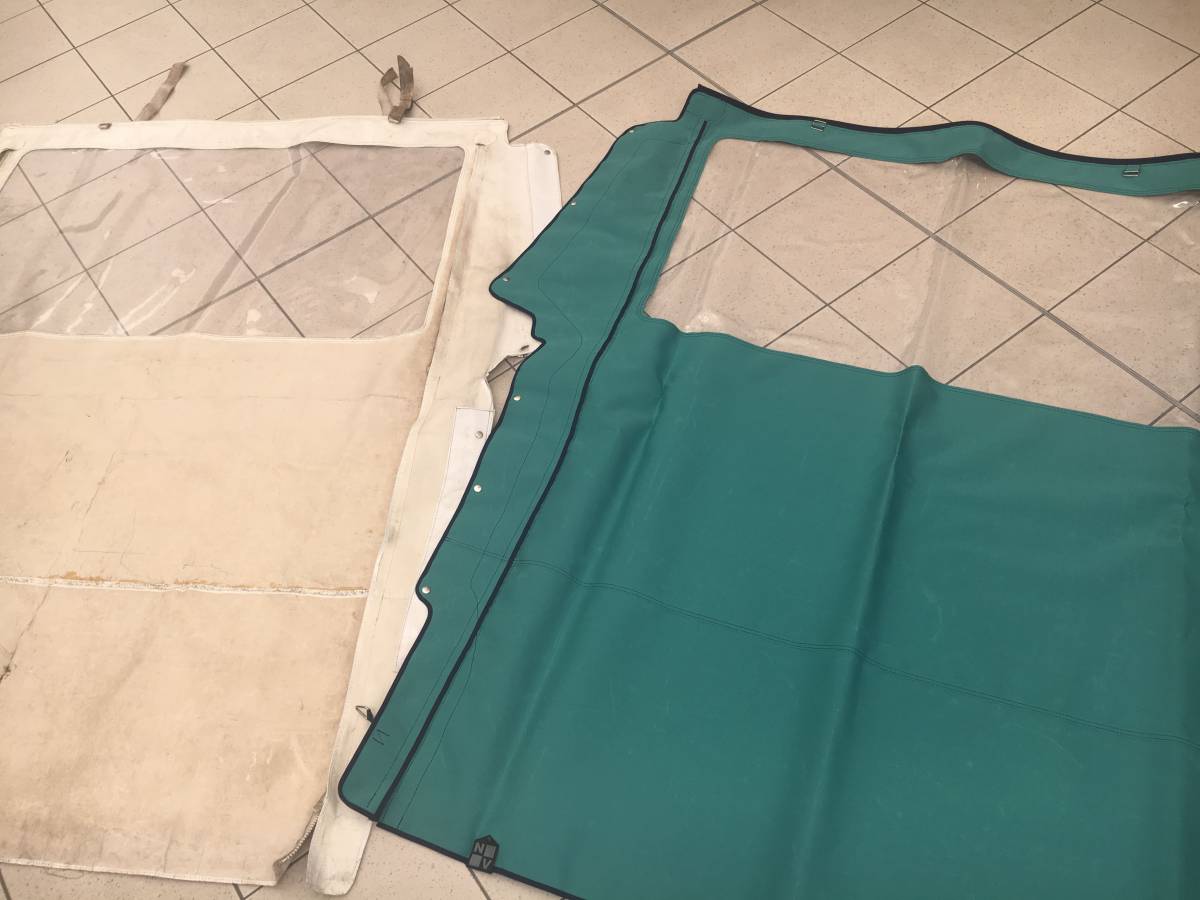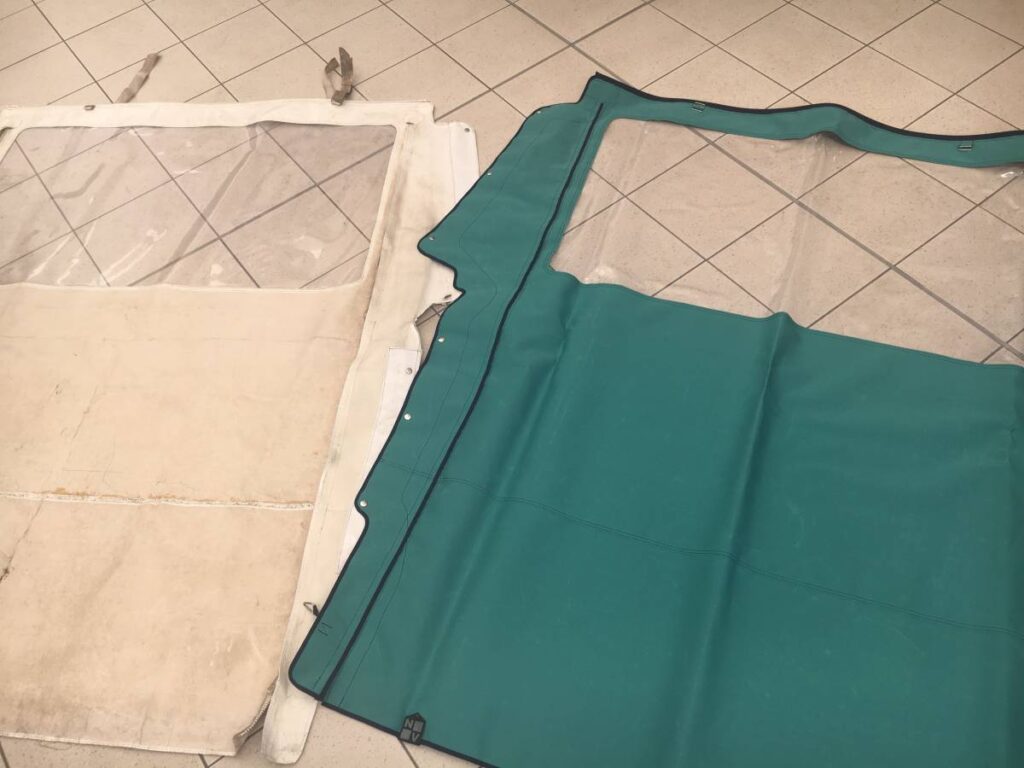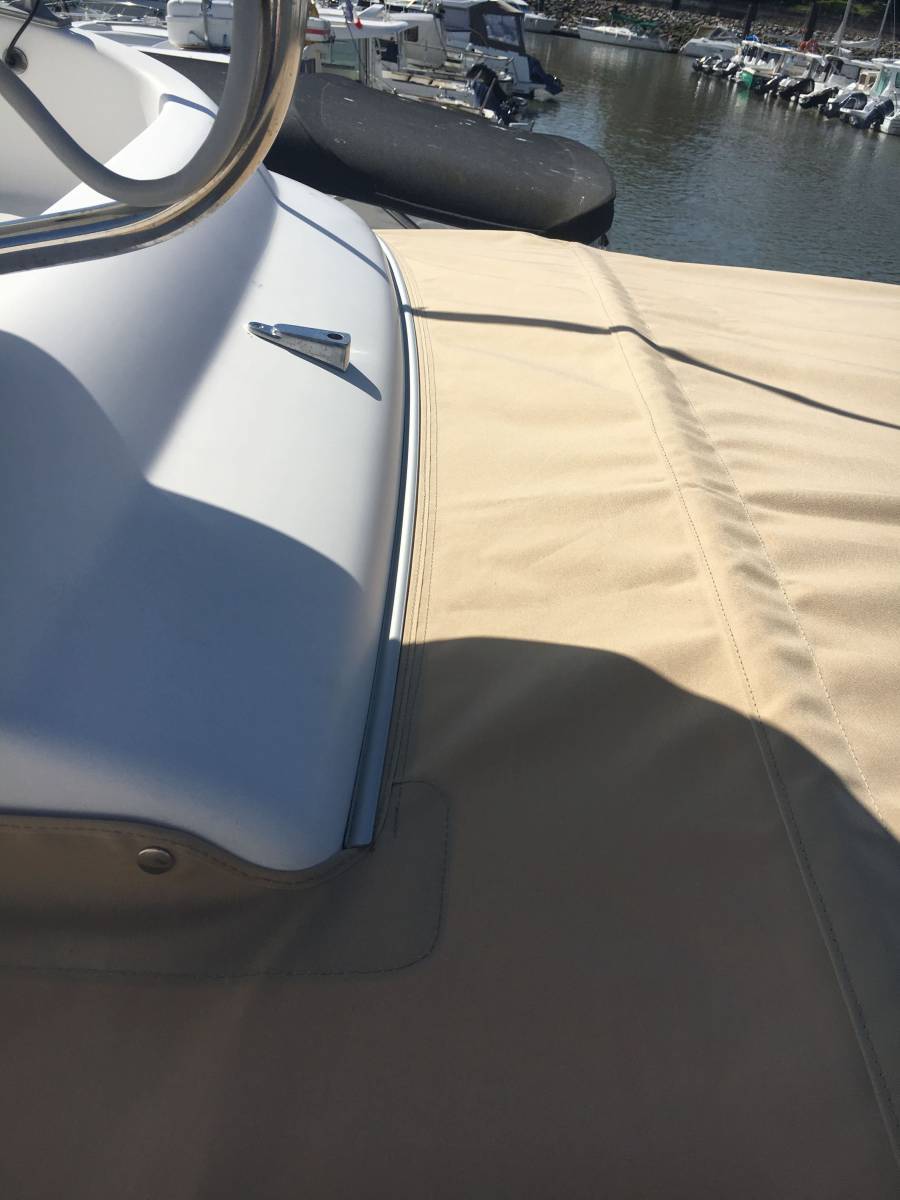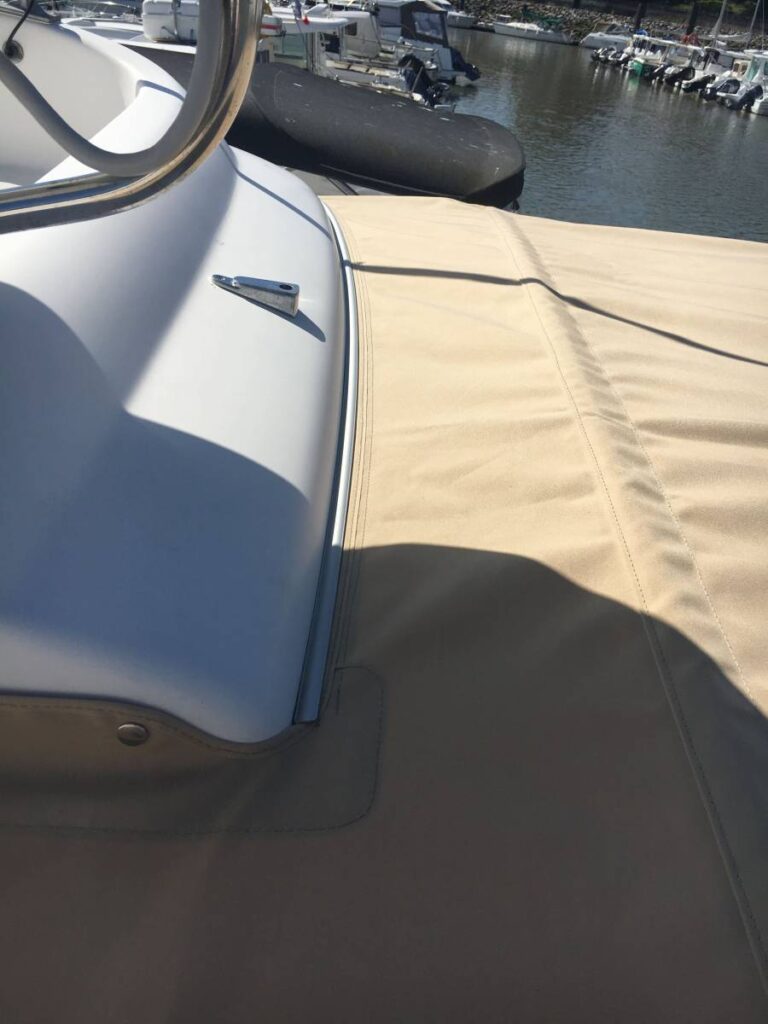 What is the best way to clean your canvas?
1/ Regular, quick washing
Brush the canvas
Moisten the fabric with cold water
Prepare a mixture of water and soap
Rub the canvas with a soft brush
Leave it for a few minutes
Rinse thoroughly with clean water to remove all soap
Let air dry.
2/ Intensive washing to remove mould
Prepare a solution with 1/10 bleach, 2/10 soap, 7/10 water
Rub the canvas with a soft brush
Leave the solution on for 15 minutes
Remove the solution with a clean sponge or towel
Rinse thoroughly with clean water
Let air dry.
The fabric will then need to be treated to be fully waterproof. Non-Sunbrella® fabrics near your canvas may not withstand bleach cleaning. Remember to protect them.
To respect the environment when you use bleach, remember to recover the waste water which can harm fauna and flora.
How to keep your arches in good condition?
Whether they are made of stainless steel or aluminium, it is important to:
Rinse regularly with clean water and wipe with a soft sponge
For traces of dirt, use lukewarm water and neutral soap.
Rinse with clean water.
Wipe dry with a microfibre cloth to remove any salt or other residue
Note : Do not use abrasive products or detergents such as hydrocloric acid, ammonia or bleach, as the materials are sensitive to scratching,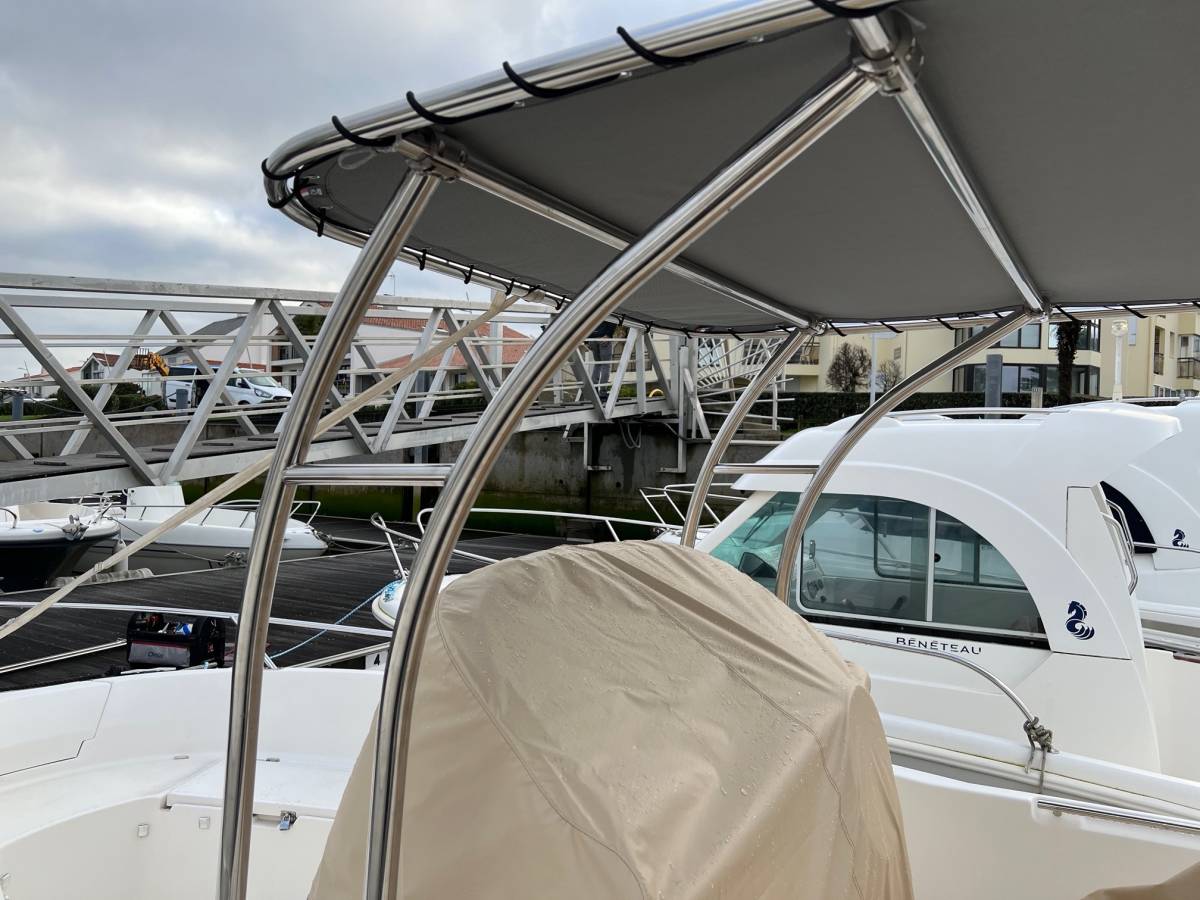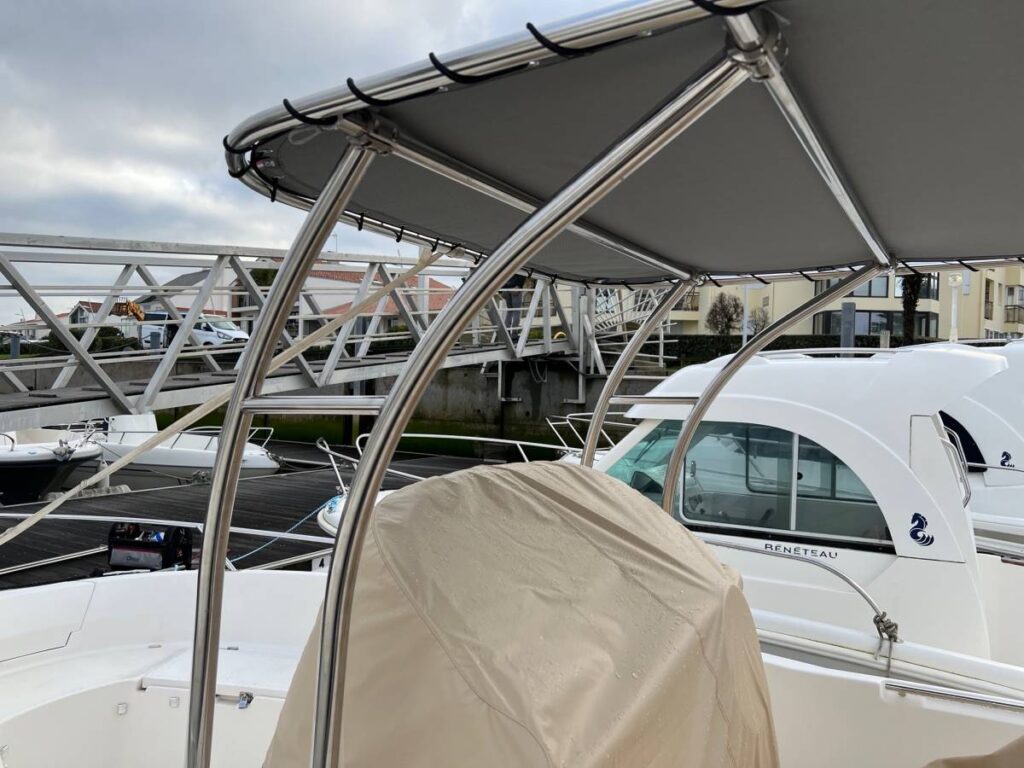 Some advice
and practical tips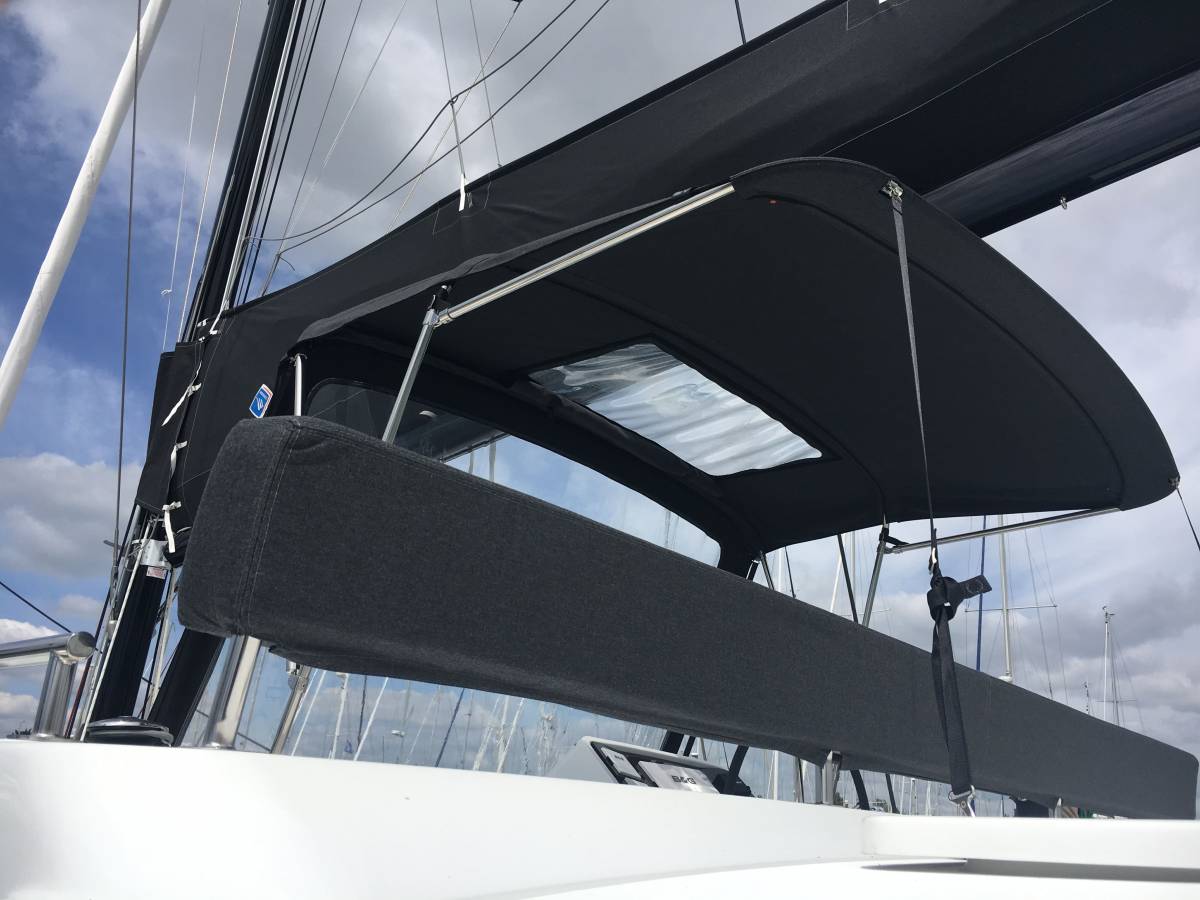 Do a regular clean whenever possible
such as a quick clean with a water jet or a soft brush (for clothes) that will remove the dirt.
Intensive cleaning
recommended only every 2 to 3 years depending on the environment, if you have previously done this regular cleaning.
Before folding or storing your protection (bimini, awning, etc.)
it must be dry and clean to prevent the formation of mould.
Avoid cooking under your protection (awning, bimini, etc.)
as cooking fumes, gases and steam contain micro-nutrients that may cause the formation and growth of mould on the canvas.
Always ventilate your protection well
to evacuate inner humidity. Insufficient ventilation will cause mould to develop (threshold: above 65% humidity). Do not obstruct side vents which provide good ventilation or cover your protection with a completely airtight PVC tarp.
Do not use
solvents, detergents, abrasive products, high pressure cleaners, washing machines or dryers to care for your Sunbrella® fabric, as this will alter the coating of the fabric.