ACCESS by NV
Wheel Cover
Protect your wheel from the elements
At anchor or during overwintering, your boat's equipment suffers wear and tear from the marine environment. To prevent this deterioration, wheel covers are ideal to ensure the longevity of your equipment (electronic instruments, etc.).
Perfectly fitted with a tailor-made design, they bring elegant style to your boat, as the colour of the canvas can match other covers on the boat.
Product available from your retailer.
Category :
Sailing boat
Type :
Protective covers
Colour :

Price :

⍉795: 820mm
€132,50 excl. VAT

⍉885: 910mm
€140,83 excl. VAT

⍉915: 935mm
€149,17 excl. VAT

⍉990: 1015mm
€157,50 excl. VAT​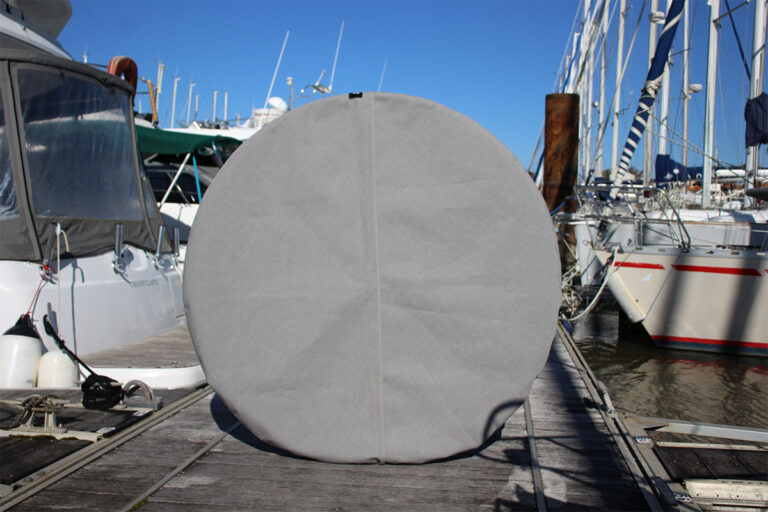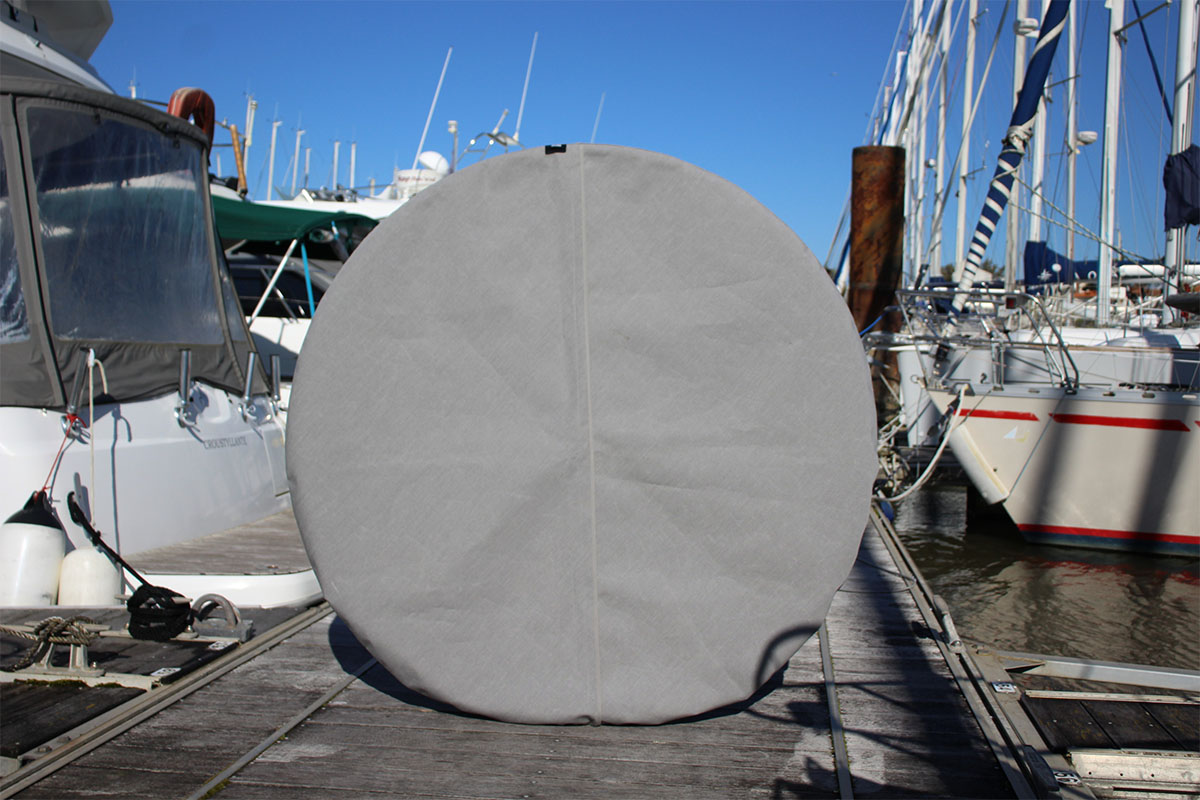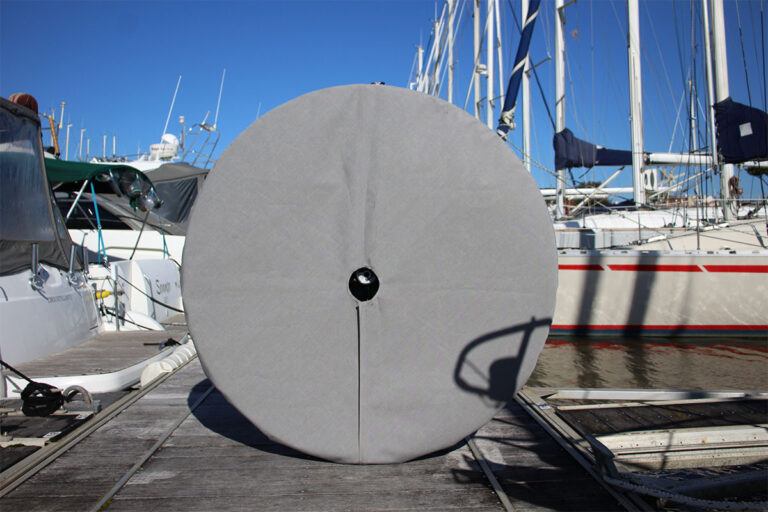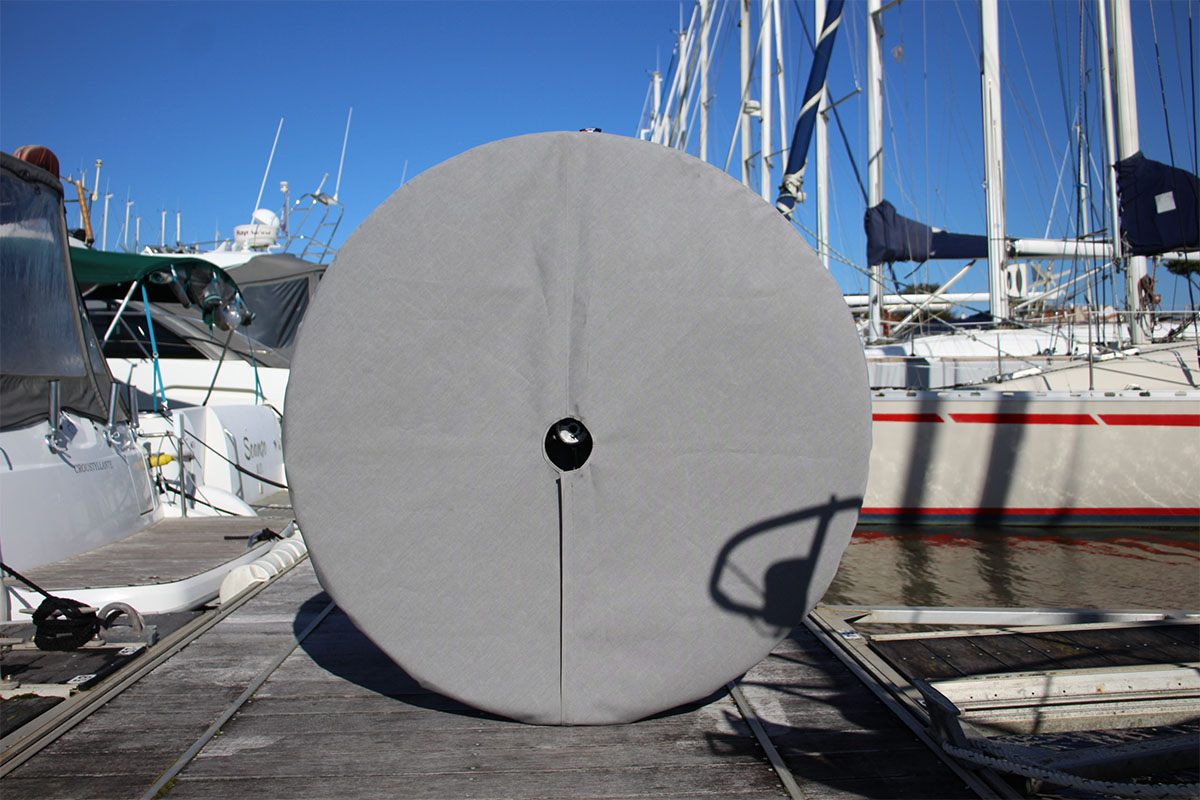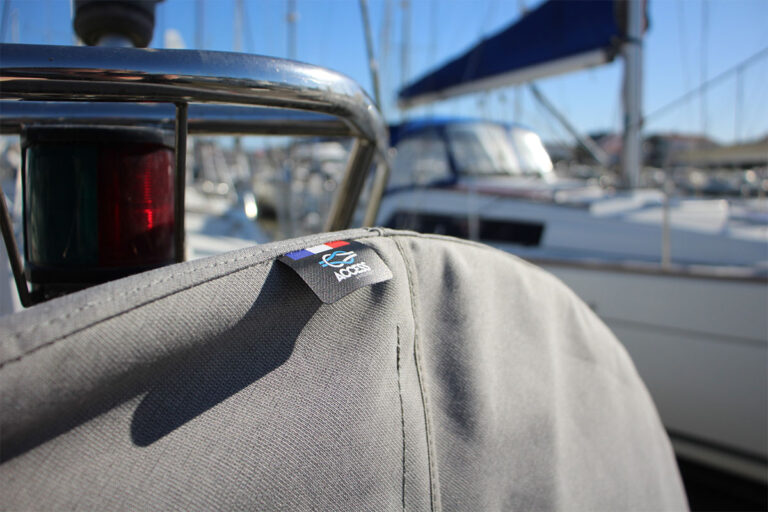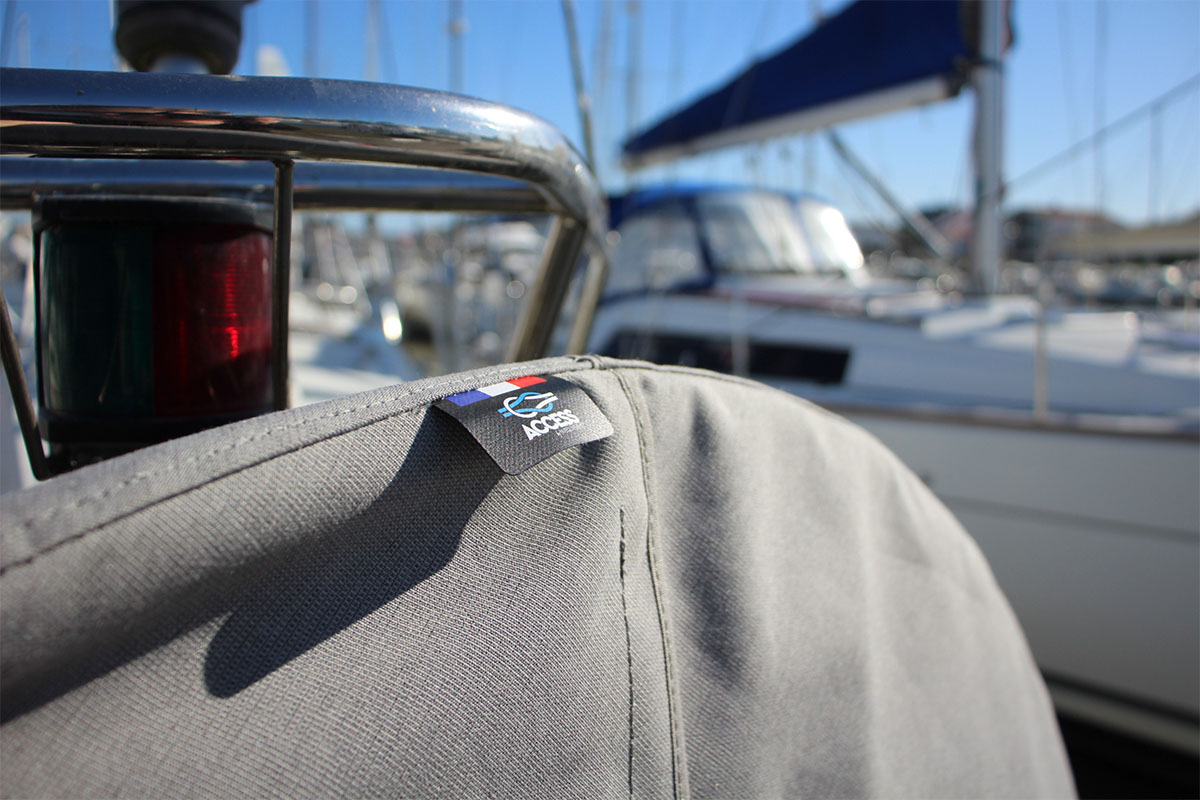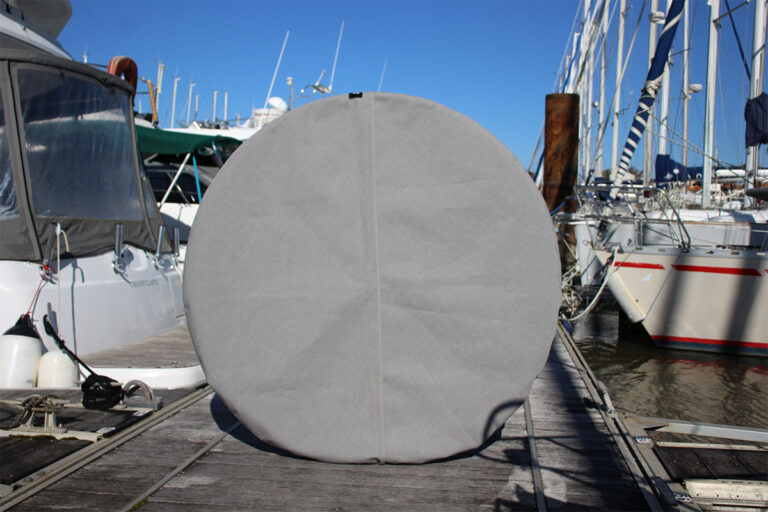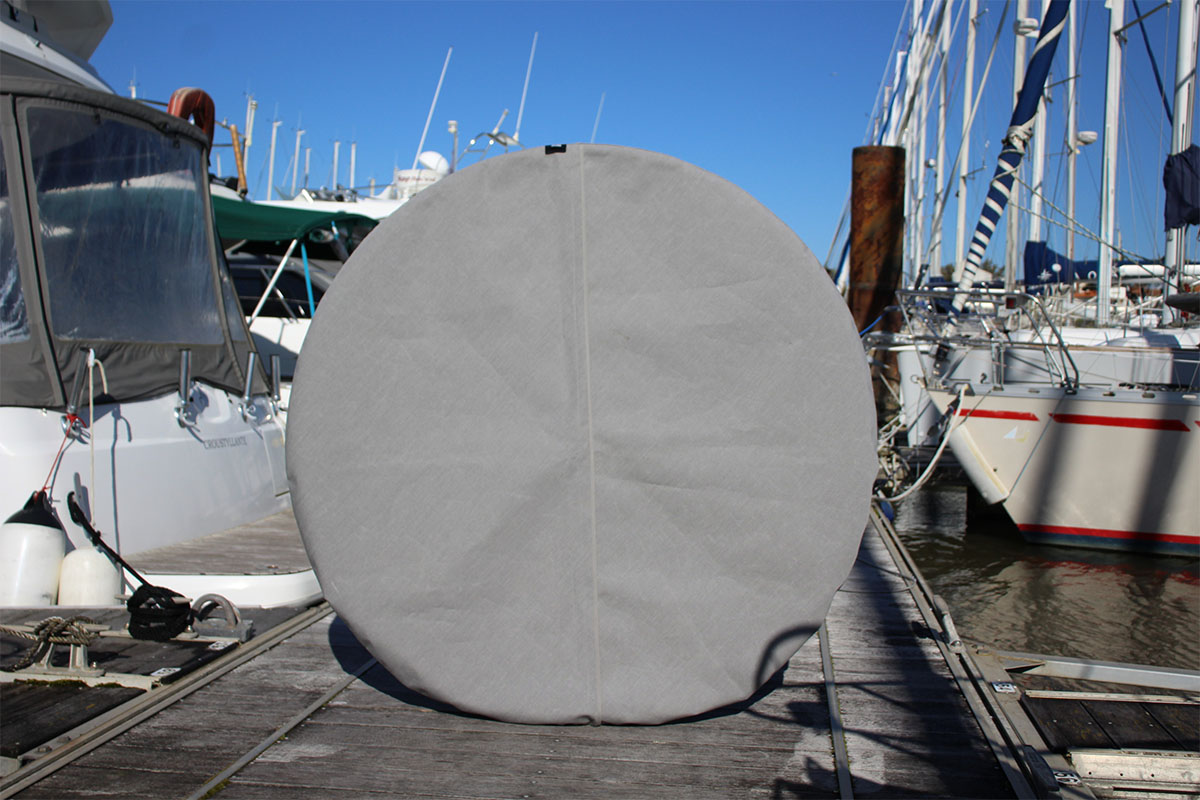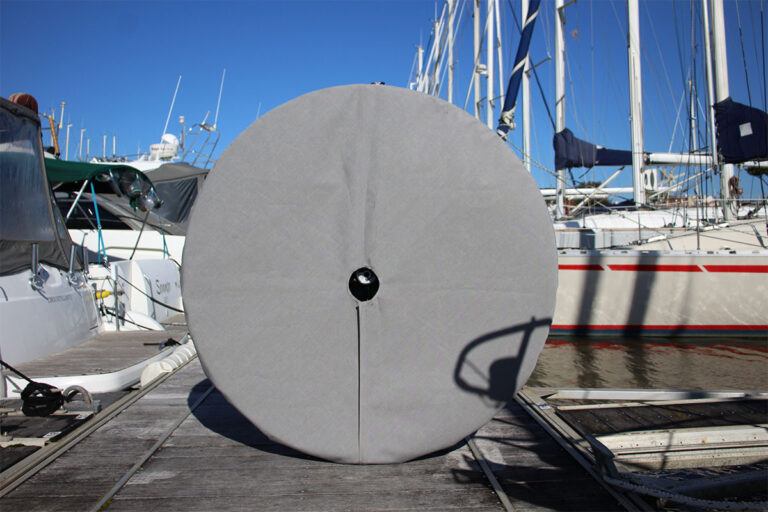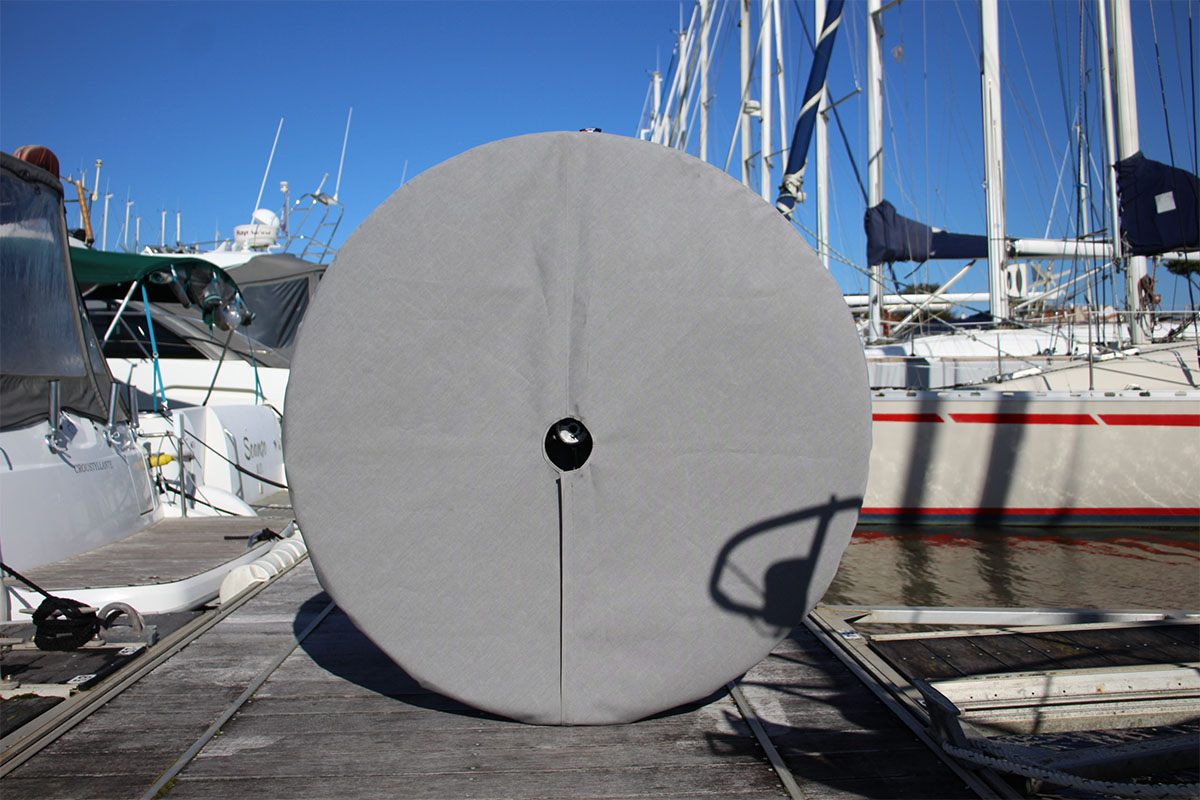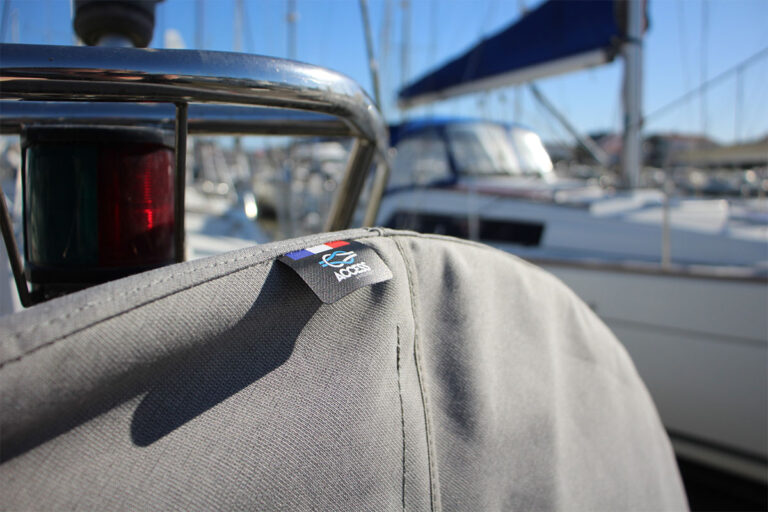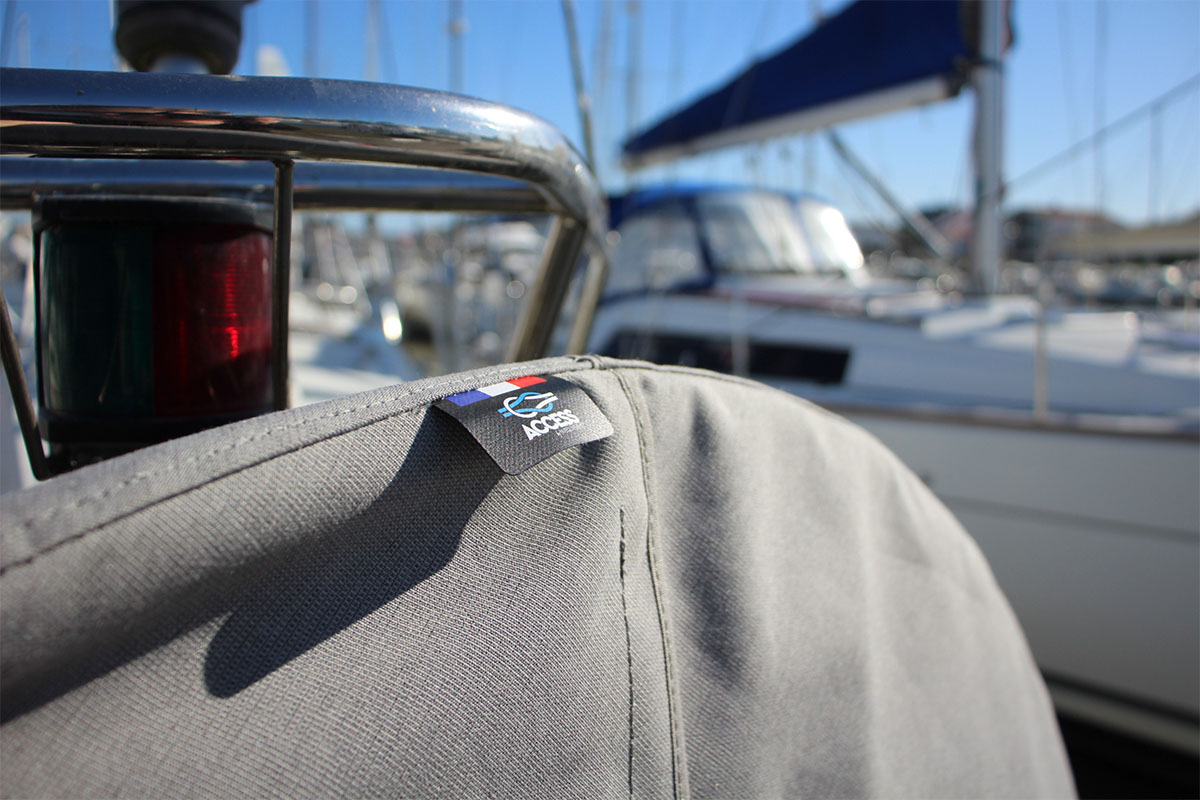 NV advantages
TECHNICAL DESCRIPTION
NV TIPS
NV advantages
Stylish covers for your boat
Withstands the saltwater environment
Easy to install with zips
Perfectly fitted to the diameter of the wheel to avoid flapping in the wind
Stitched finish
Made in France and guaranteed for 2 years
TECHNICAL DESCRIPTION
Product sold by the unit
Marine-grade Sunbrella Source acrylic coated canvas
Two colors available: Fog Smoke (eco-responsible) or Pepper
Slips over the wheel and closes with zippers Front closure located under the hub, and rear closure corresponding to the diameter of the wheel.
Central slit for adjustment and to cover the hub (less than 12cm thick)
Approximate product weight: 1 kg.
NV TIPS
Store the cover out of the wind when removed on your sea trips.
Do not use abrasive products when cleaning the cover and do not machine wash the cover.
For acrylic, regular cleaning with a soft brush, soapy water if necessary and rinse with clear water to avoid salt deposits.
For coated PVC, a simple sponge with soapy water is sufficient to clean it.
Descriptions are for guidance only and may be subject to updates. Consult your retailer

Are you interested
in this product?

Universal
ACCESS products are designed to fit many boat models depending on the product and type of boats: wheelhouse, open hull, semi-rigid but also sailboats.

Ready to use
Practical and ingenious, ACCESS products offer immediate protection and comfort, attachment kit with instructions for use and advice included.

Accessible
We have made it our mission to offer a range of products at affordable prices, so that every sailor can enjoy his/her passion to the full.

Toile Sunbrella® Source
A gesture for the planet. With almost a third of the total weight in recycled yarn, these fabrics give our products high resistance to warping and tearing, with a beautiful textured finish.