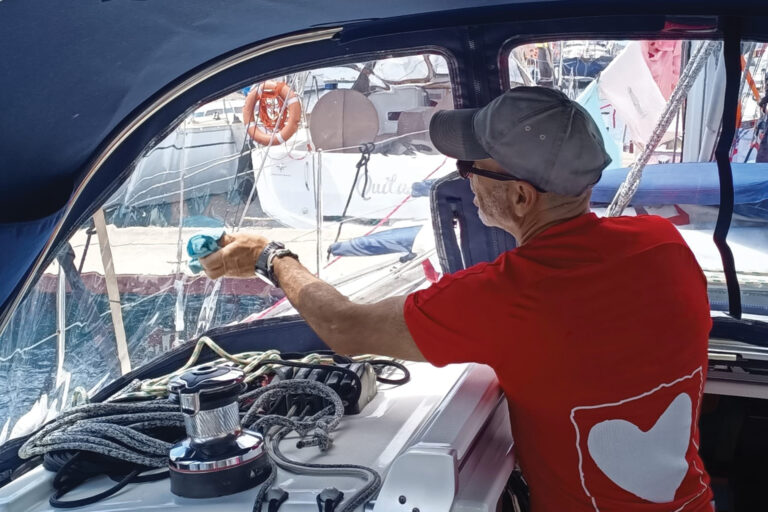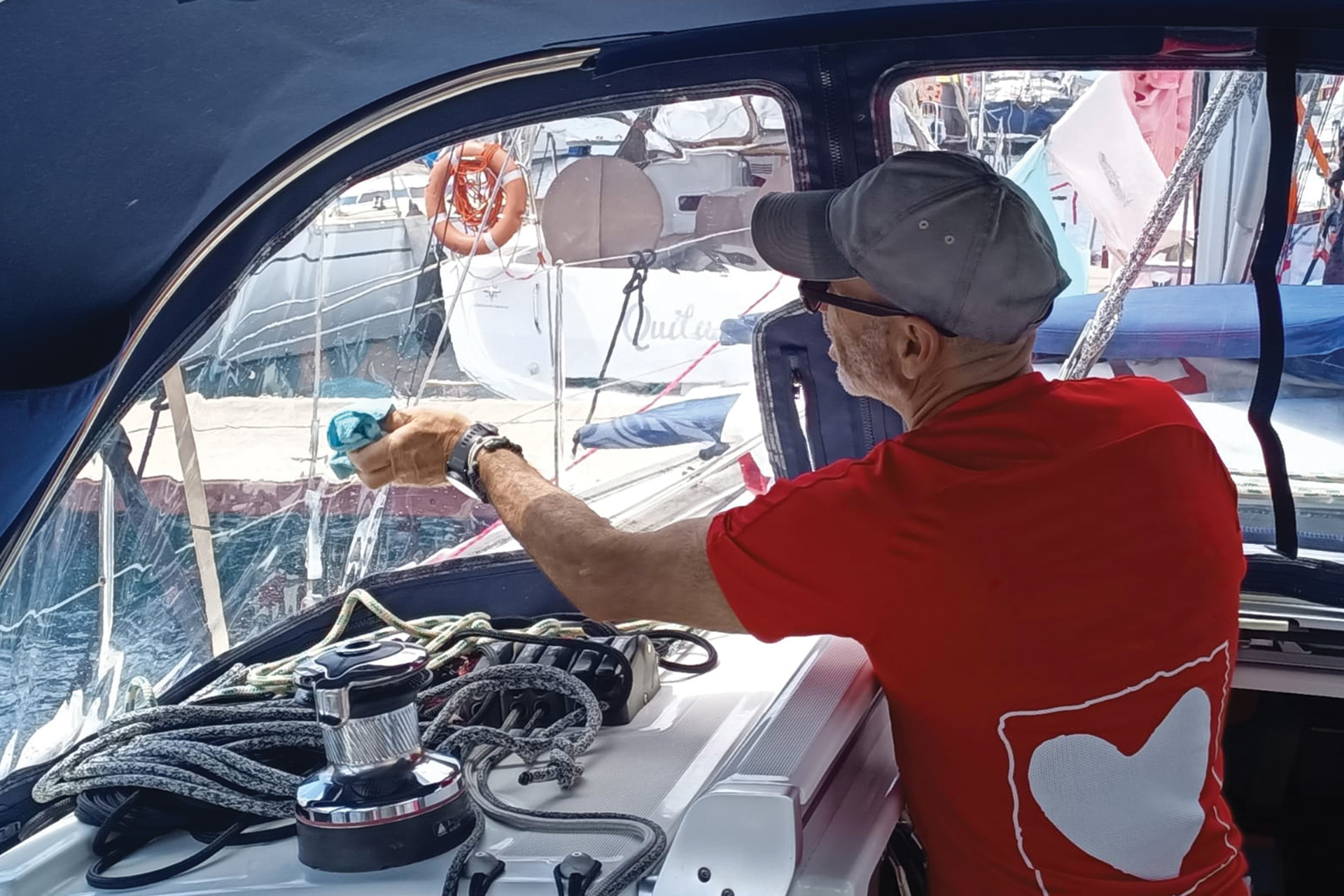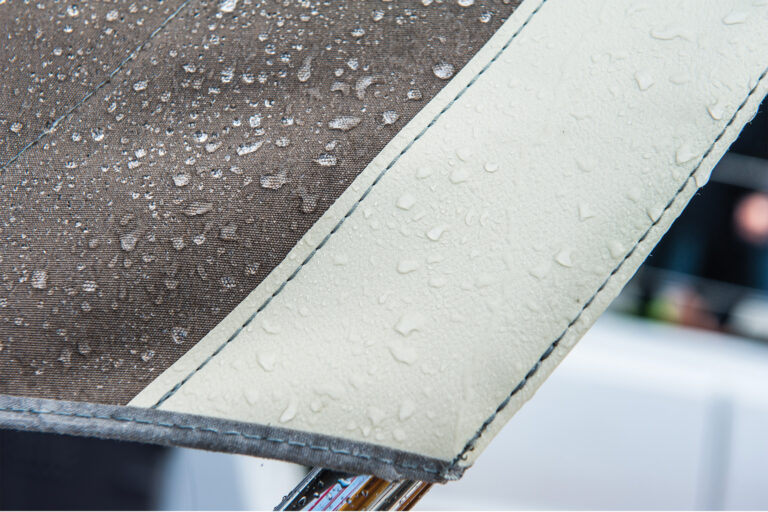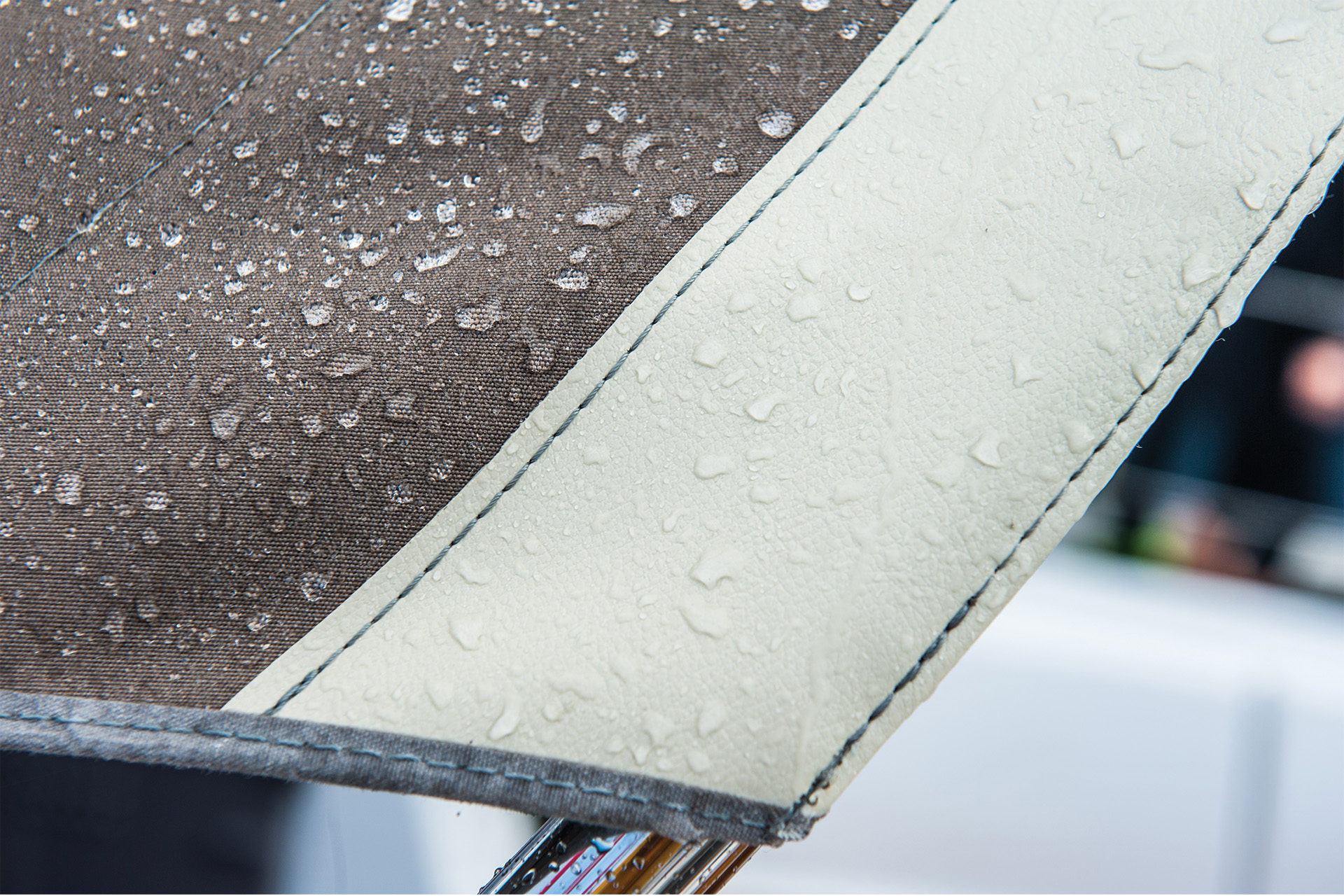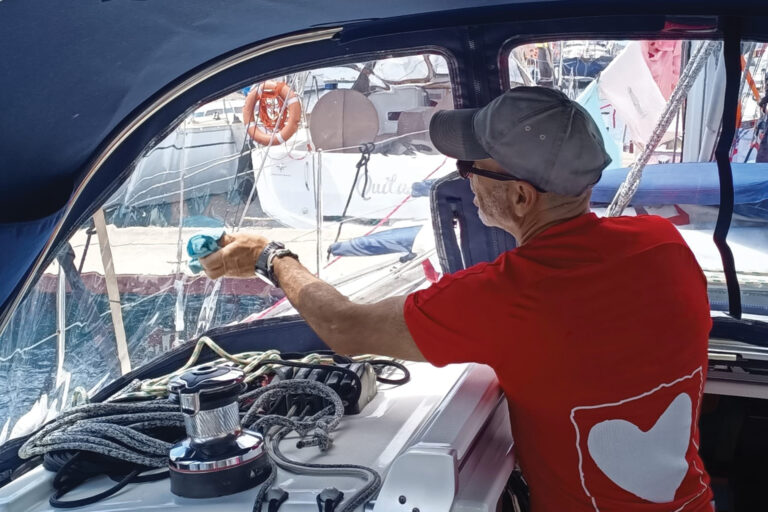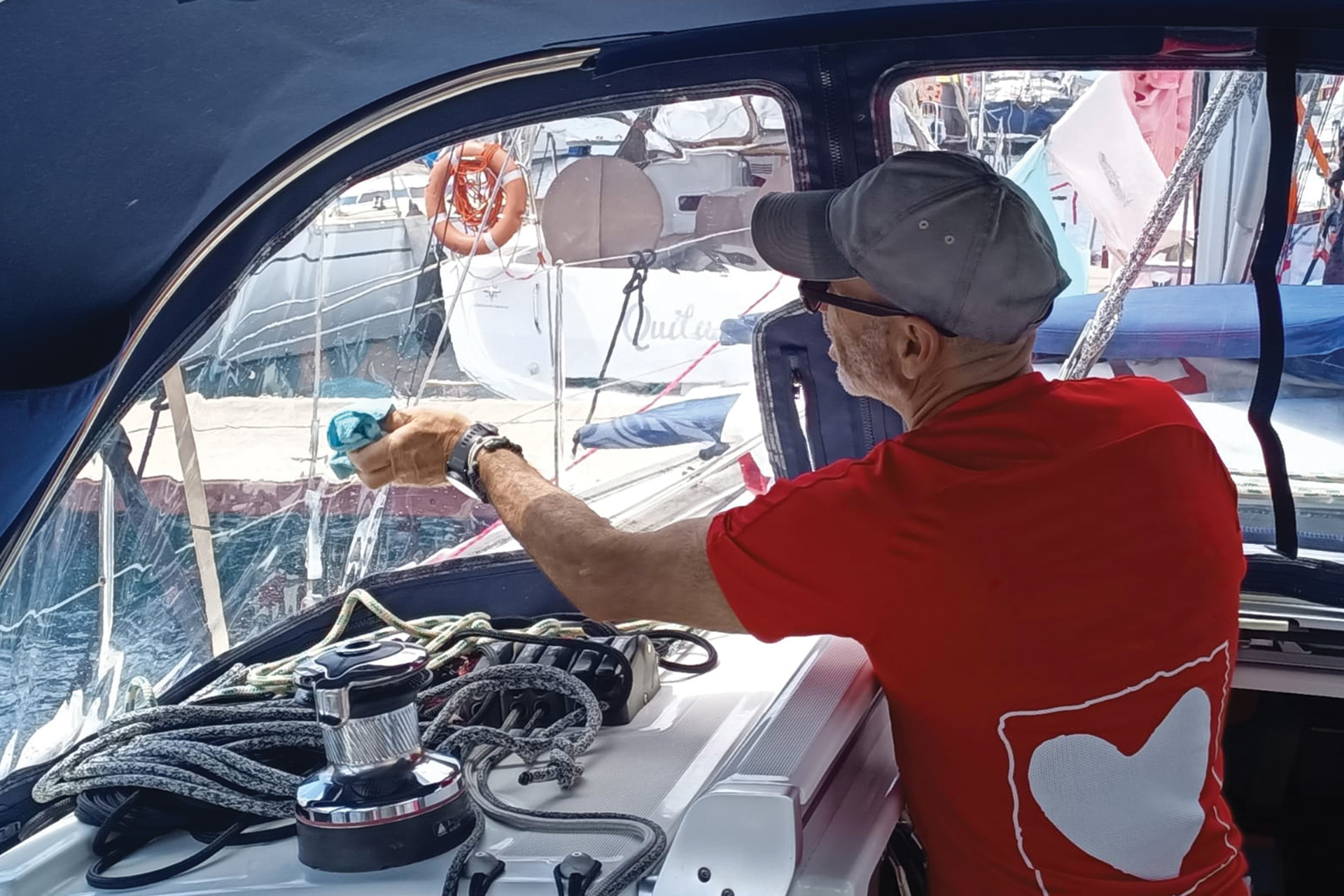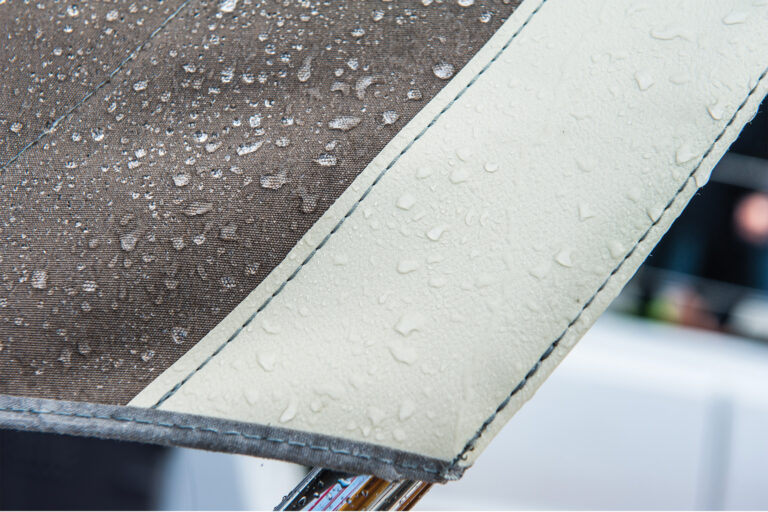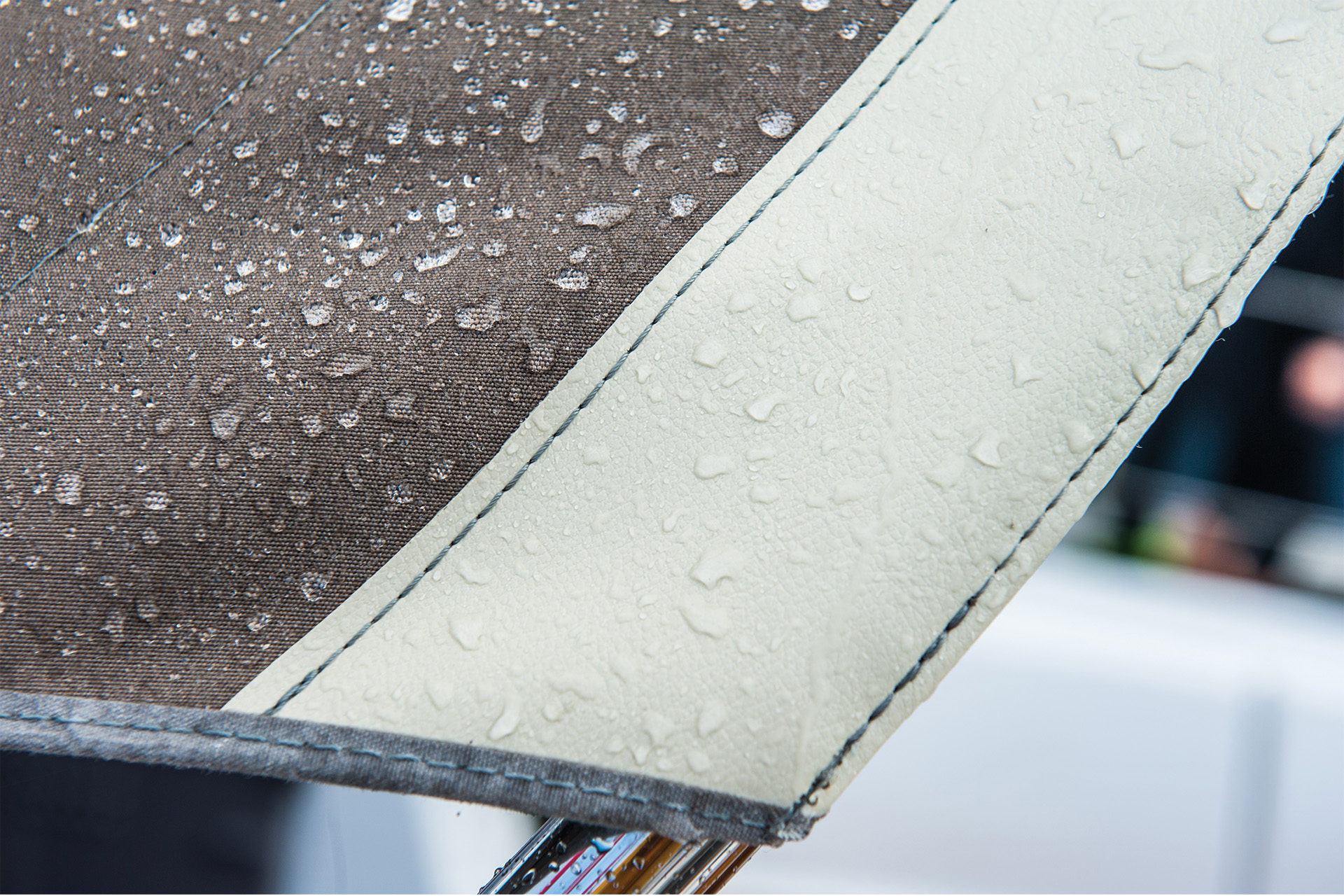 Good maintenance ensures your equipment lasts
longer and guarantees your safety on board
At sea, it goes without saying that you need be vigilant in terms of safety! Safety on board is a must when you go to sea. This includes having the outdoor protections and boat parts in good working order and properly taut to avoid an accident in strong winds.
An insufficiently stretched, badly maintained or worn canvas, or a damaged part, will reduce the effectiveness of your equipment against wind, rain, sea spray and cold, but will also hinder your sailing pleasure. If in doubt, contact your NV retailer. They will guide you through the steps to take depending on whether your protection needs repair or replacement.

Maintaining your boat
why be vigilant ?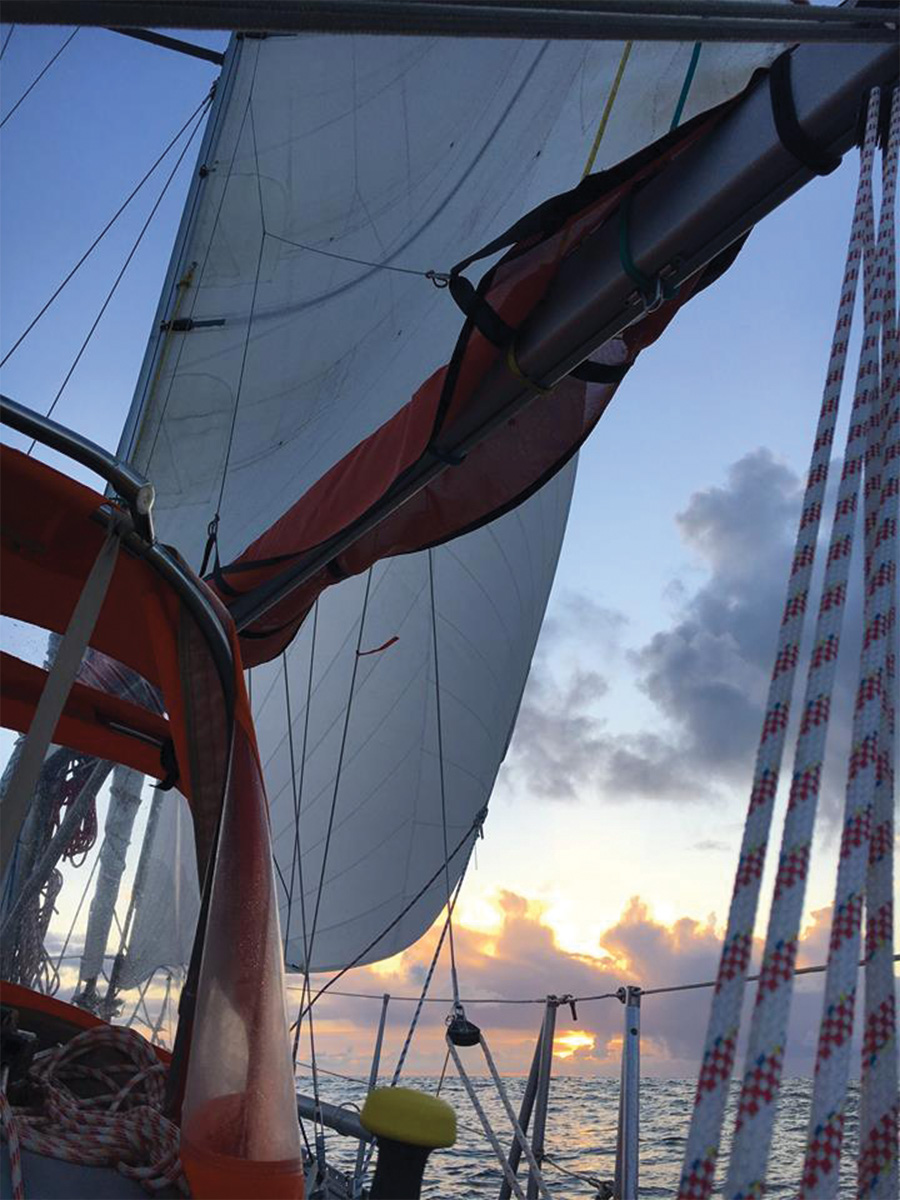 What are the risks of damaged protection?
Beware of the slightest signs of wear and tear in the stitching, assembly areas, windows, closures, etc.
Any deterioration can cause further damage and alter the function of the equipment (modularity, storage, bending, burned glass…).
Our after-sales services can extend the life of your equipment and offer the following choices:
• repair on quote (out of warranty),
• spare parts,
• replacement of product parts, without altering the functioning of the original product. List of these sub-assemblies available from your retailer.
• replacement canvas (canvas + windows + attachment kit) excluding products such as canopies, awnings without arches).
Spare parts, right for your NV products.
Because one deterioration can lead to further damage.
As for your canvas, check your parts and components at least twice a year. They are subject to great stress during sailing and wear out.
We offer a range of spare parts adapted to the original products on your boat.
To order, please contact one of our retailers.
Robust, repairable products, for an eco-responsible approach
At NV, we facilitate the life cycle of our products. Sensitive to sustainable development and responsible production, without neglecting quality or technicality, we are careful to respect the origin of materials, the energy consumed, and recycling of waste in order to feed a circular economy of solidarity.
Our boat parts, part replacements, replacement canvas and windows, … are all services that work to reduce our ecological impact while at the same time extending the life of our products, without altering the original product.
We offer a wide range of services to help you keep your NV protective covers and equipment in good condition for a long time:
In a way that does not alter the original design
• Repairs under warranty
• Out-of-warranty repairs (on prior diagnosis and quote)
• Replacement of product parts
• Replacement of components (spare parts)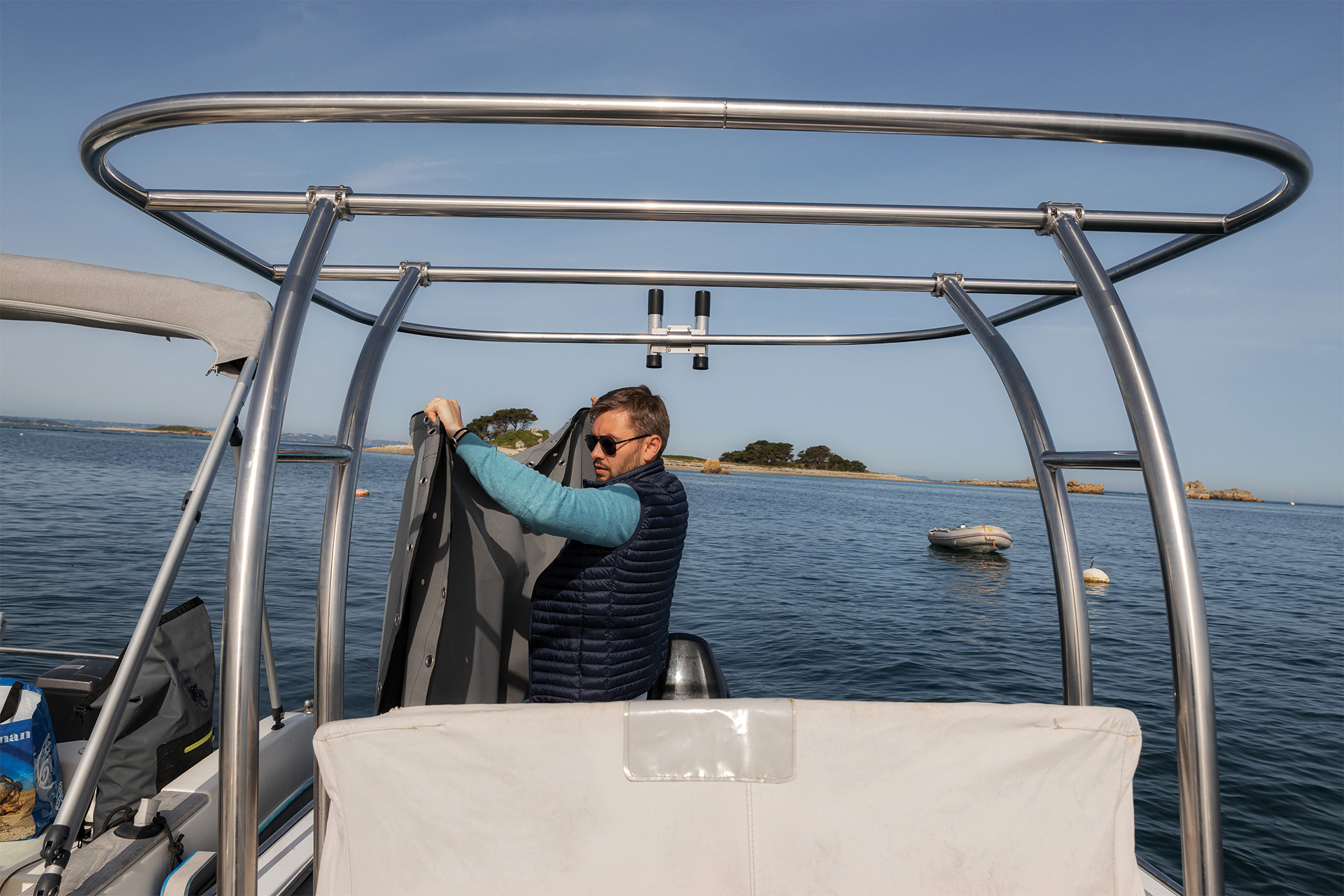 Reliability
Products tested and approved by skippers

Technical
Products adapted to your sailing needs

Durability
Weatherproof
products

Eco-friendly
Renewable and repairable products