ACCESS by NV
Aluminium Wheelhouse Awning
Comfort and protection in all weathers
This sun protection has been specially designed for fishing boats from 7 to 9m, so that you can fully enjoy your movements while fishing, while protecting you from the harmful effects of the sun at sea or a small shower.
Practical and fixed to the wheelhouse, it protects from the sun while leaving space for necessary fishing movements.
Product only available from specialist retailers.
Category :
Motor boat
Type :
Sun protection
Colour :

Price :

XS : 1,20m – 1,40m
€382.50 excl. VAT

S : 1,40m – 1,60m
€404.17 excl. VAT

M : 1,60m – 1,80m
€412.50 excl. VAT

L : 1,80m – 2,00m
€432.50 excl. VAT

XL : 2,00m – 2,20m
€449.17 excl. VAT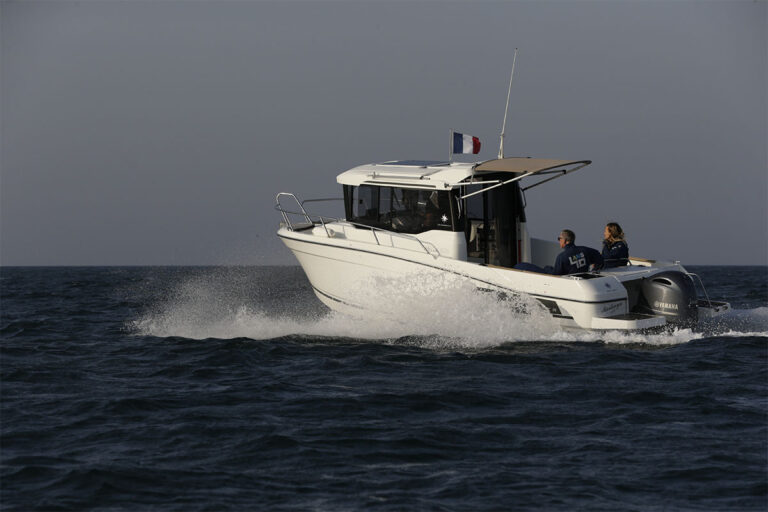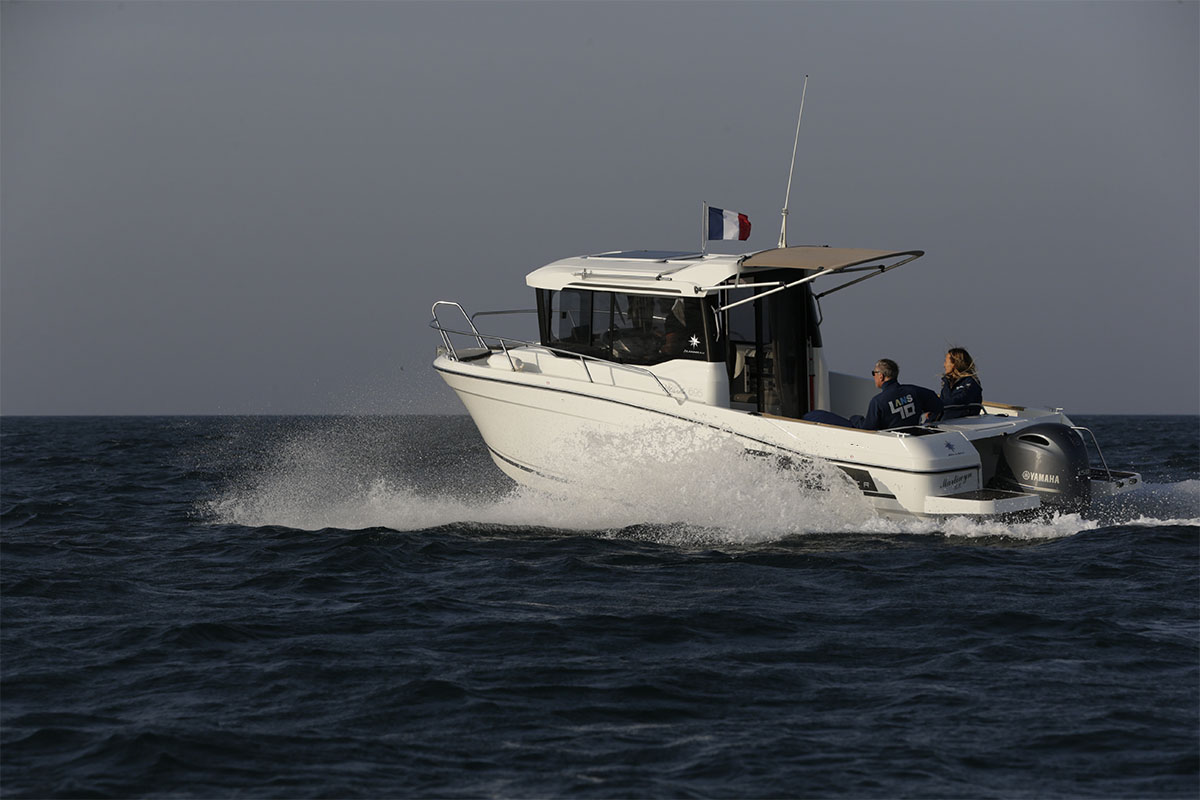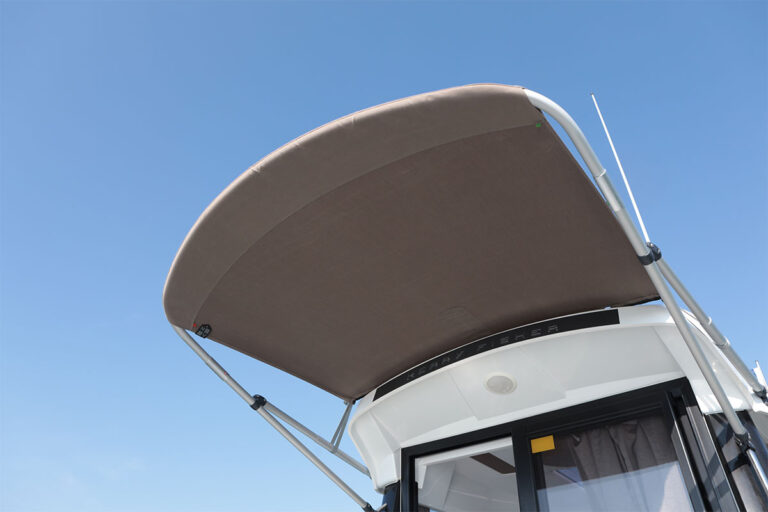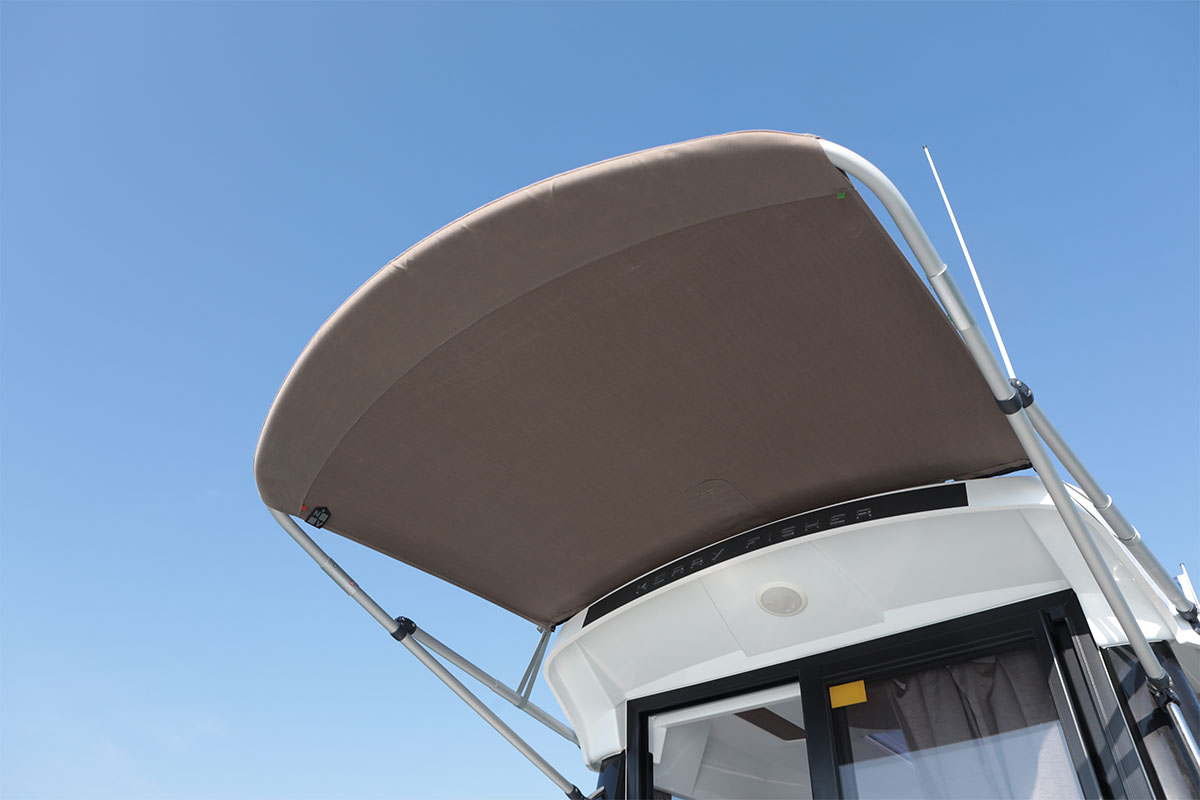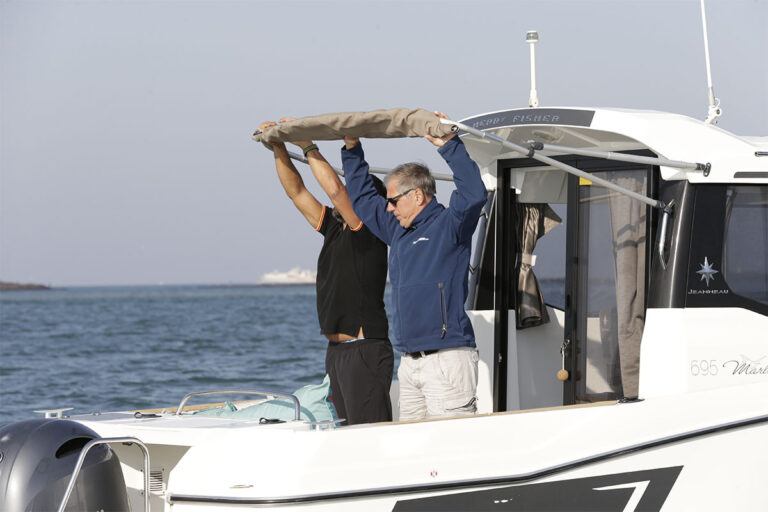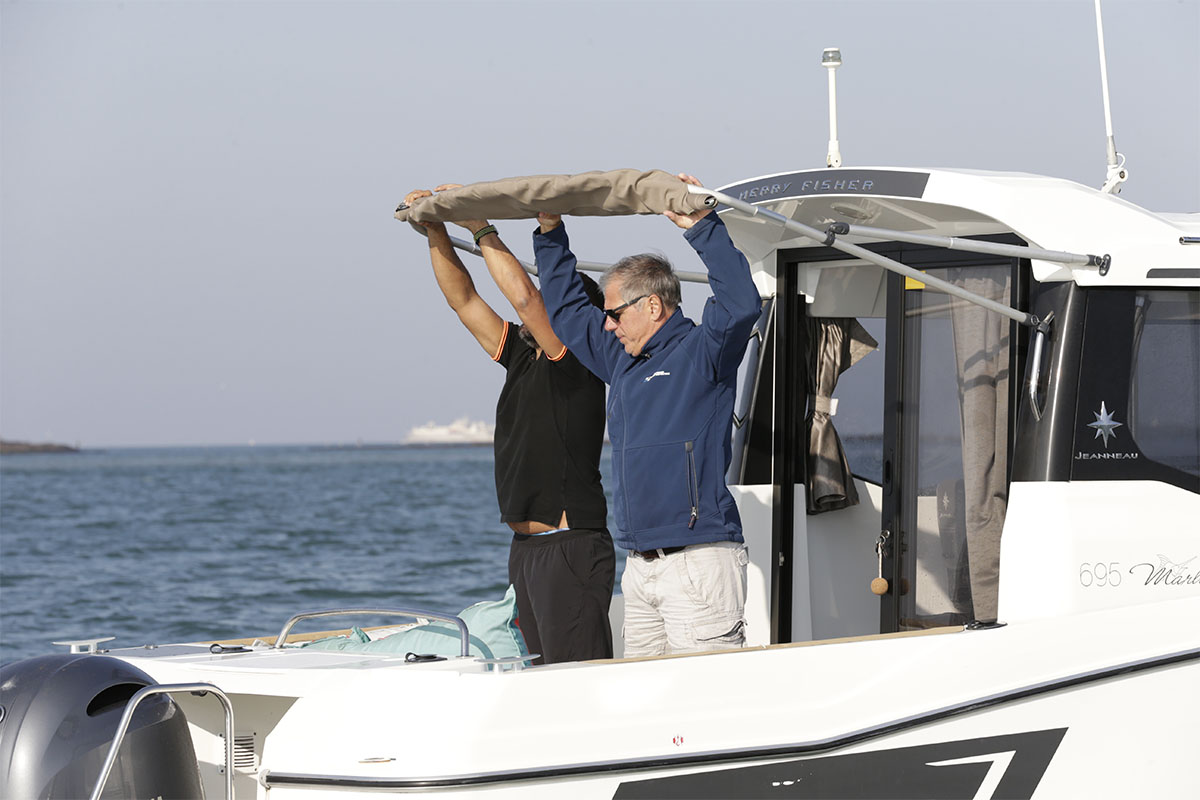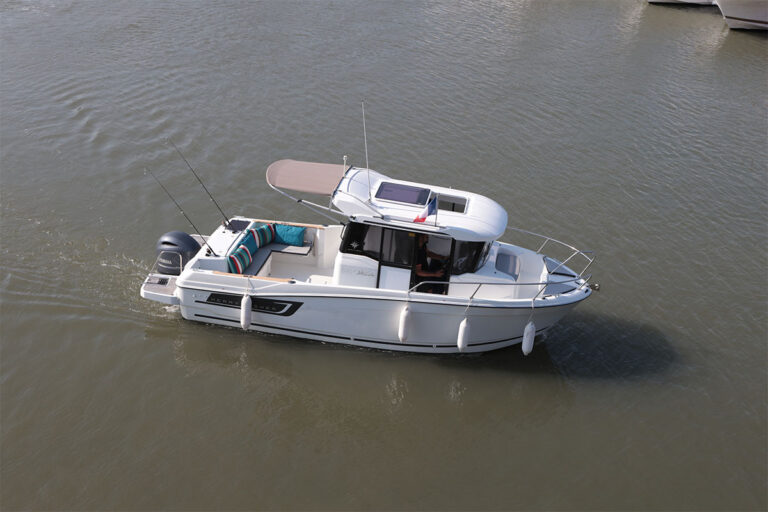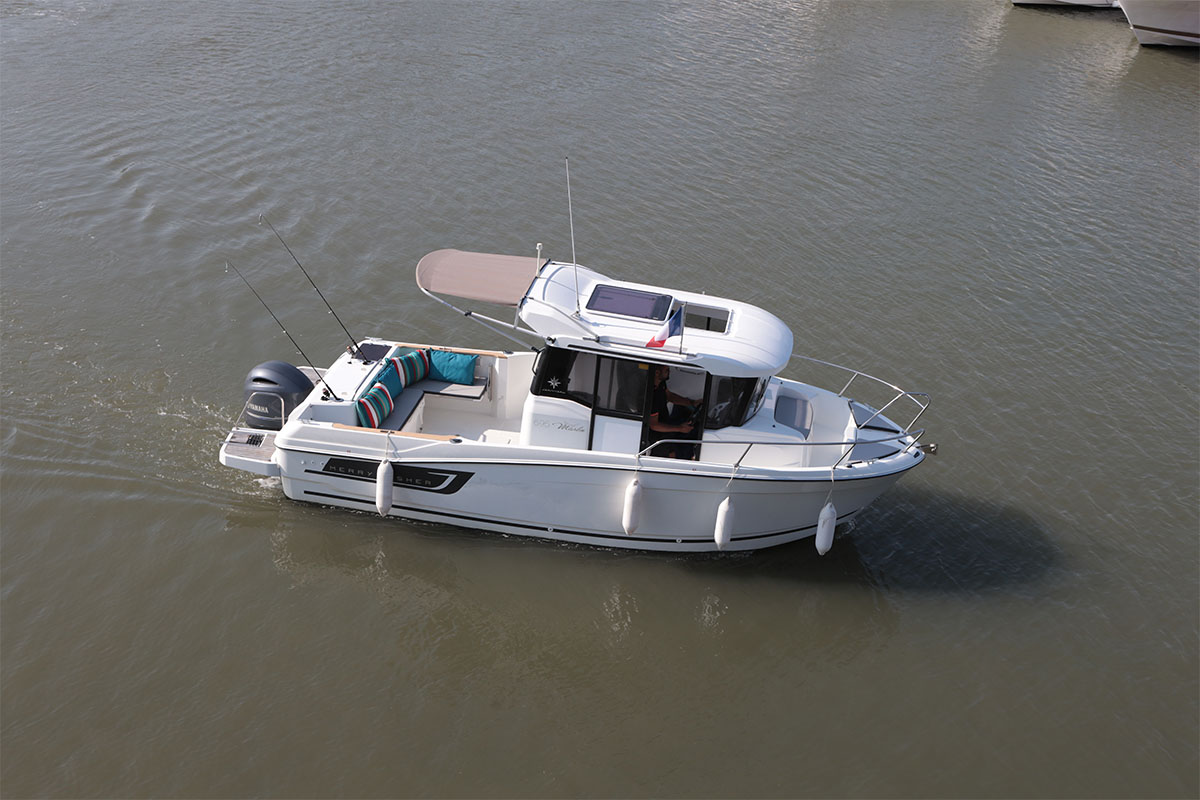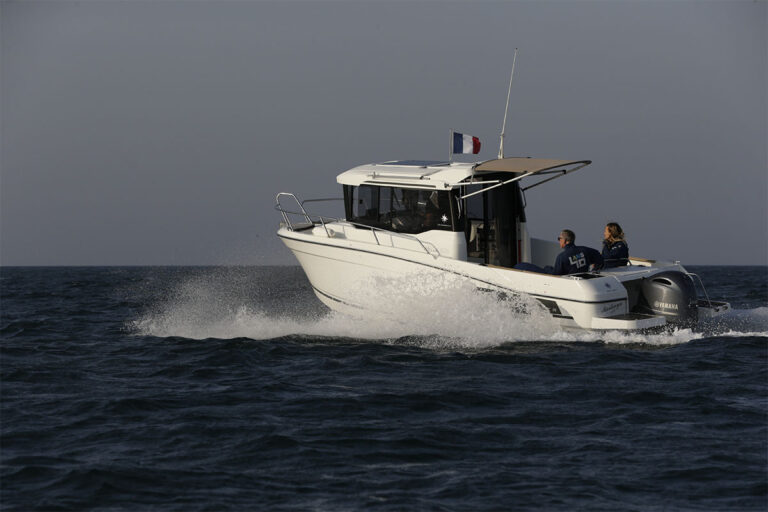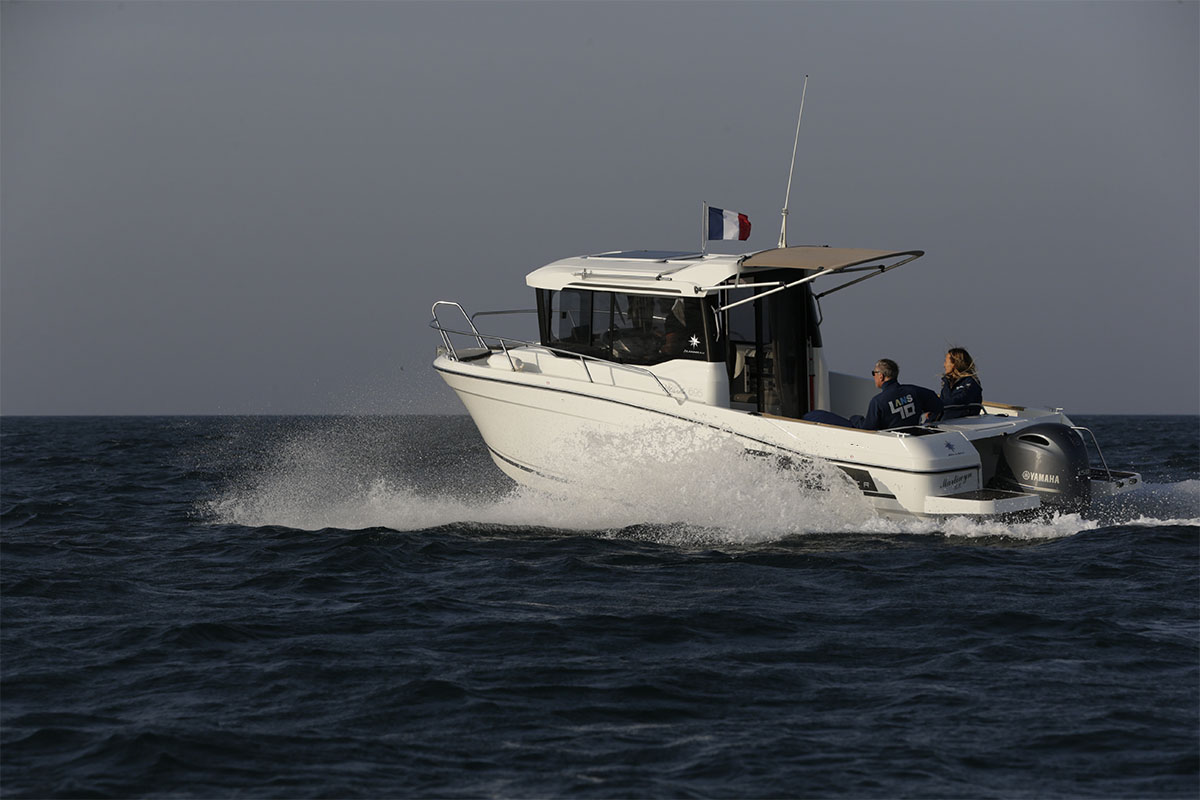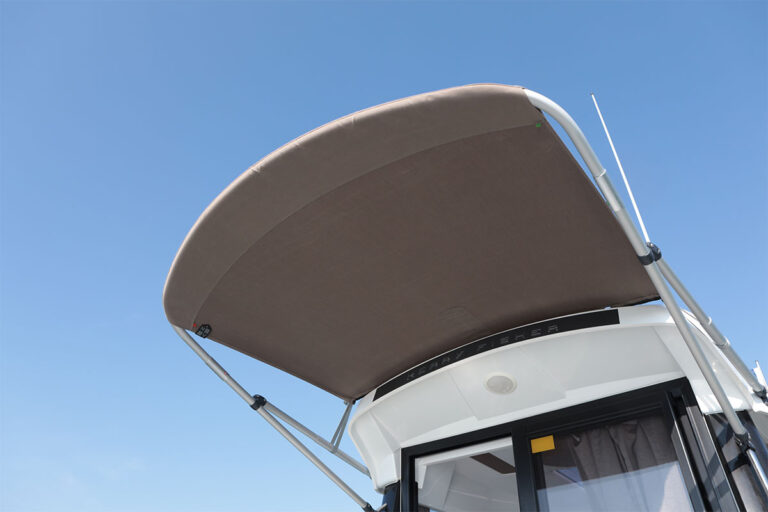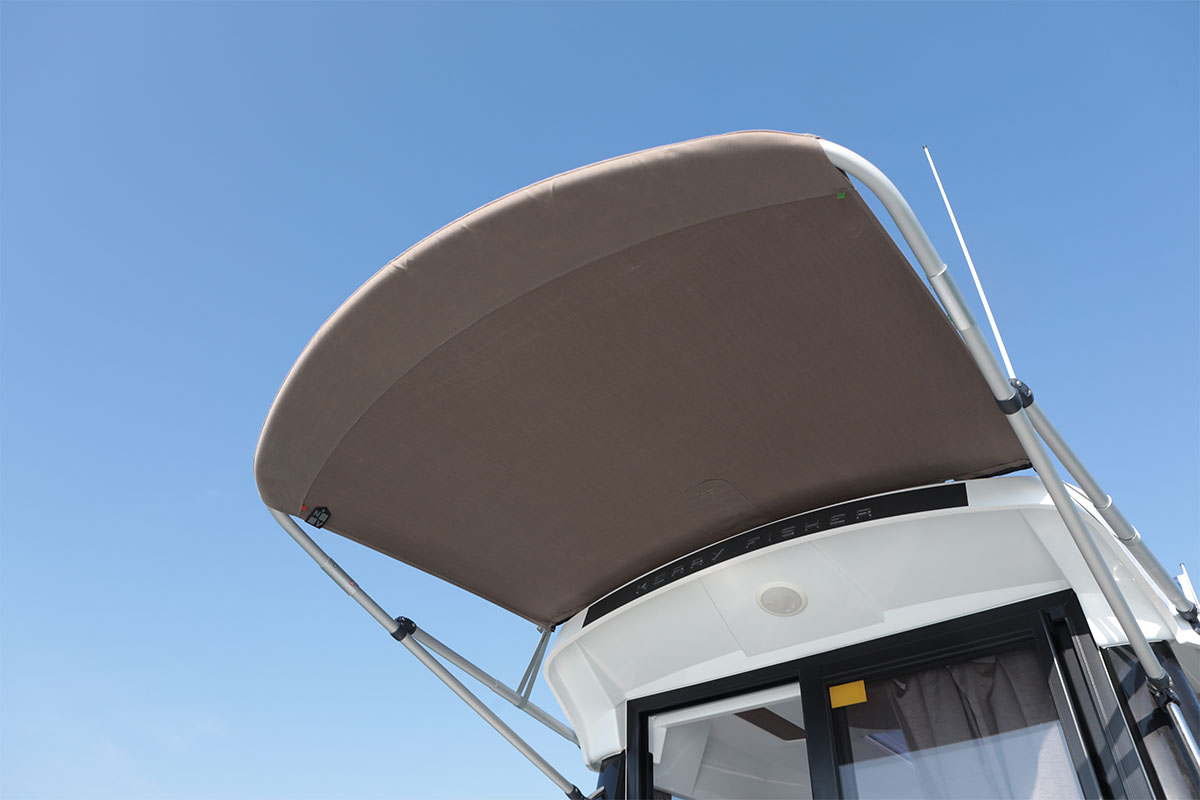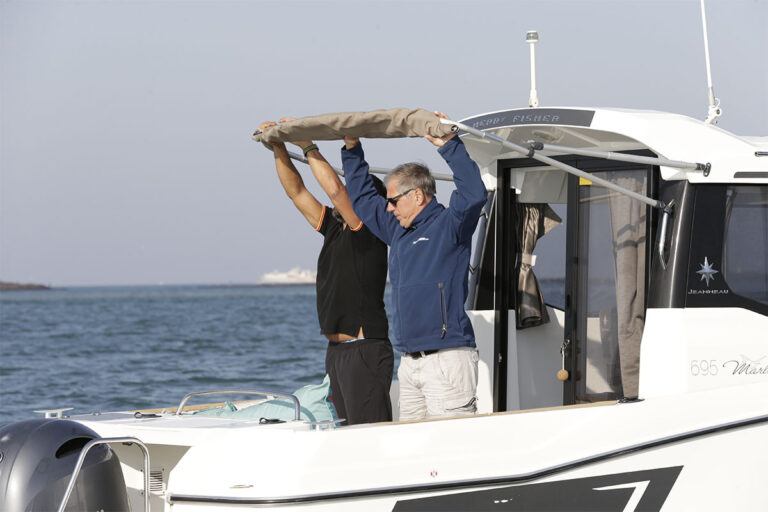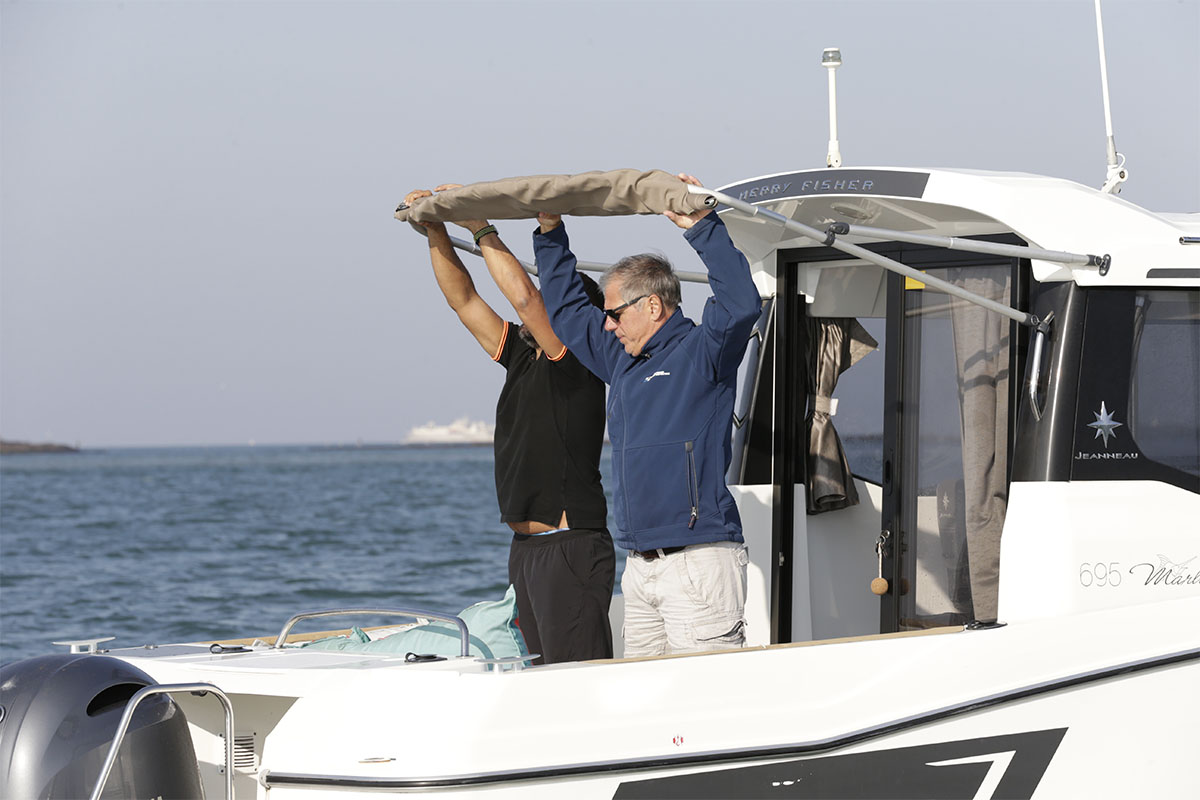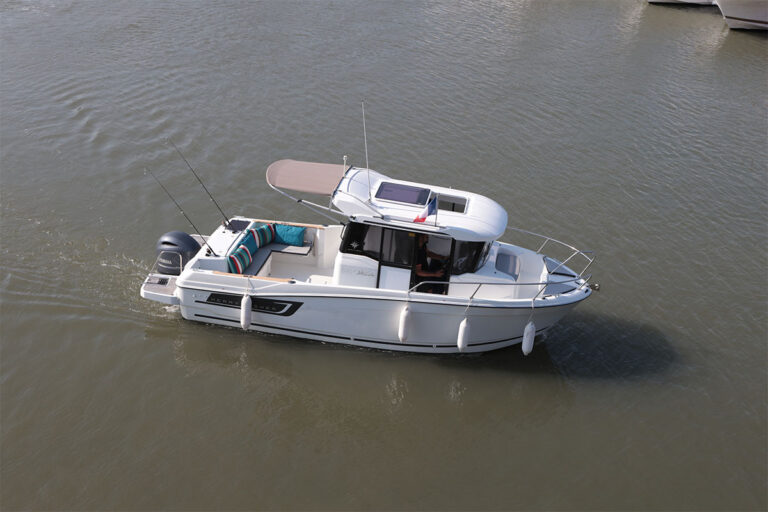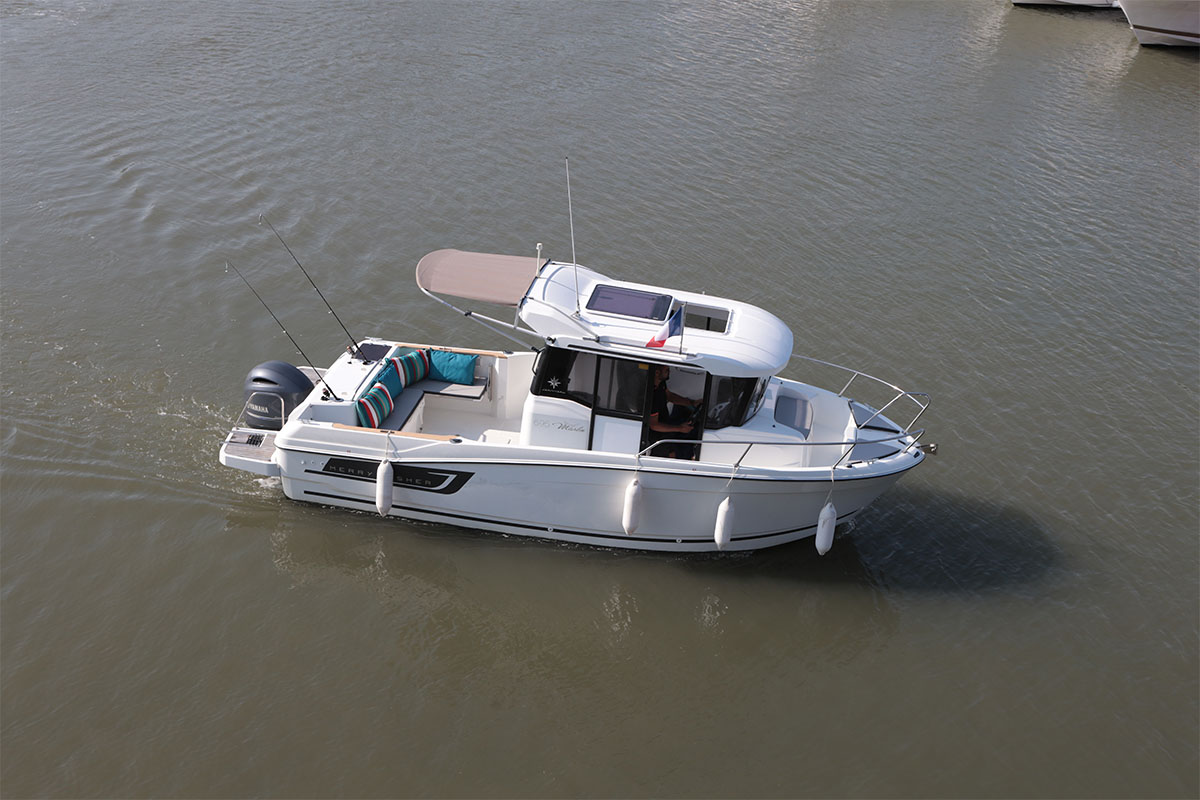 NV advantages
TECHNICAL DESCRIPTION
NV TIPS
NV advantages
Protects the open cockpit area.
Optimum tension in both width and length.
Reinforcement strap to protect the canvas on the contact area with the wheelhouse for longevity.
Fully foldable.
Fits all wheelhouses thanks to its 5 sizes.
Comfort and safety at sea: tested at sea up to 28 knots.
Cut-out for navigation lights: pre-cut canvas to adjust for the passage of the central light on installation.
Made in France and guaranteed for 2 years
TECHNICAL DESCRIPTION
Dimensions and/or fitting on the boat – NV recommends two checks:

Measure the external width of your wheelhouse
Central position lights and no accessories added post-purchase on the roof

Arches fixed to existing handrails (no drilling) or by plates depending on the configuration of the wheelhouse.
Adjustable feet and height
Attachment kit included for 2 installation solutions: with or without handrail.
Telescopic aluminium arches ⍉ 25mm
Eco-responsible 1 side coated acrylic canvas, marine grade Sunbrella Source 330g/m2, single colour Fog Smoke
Approximate product weight: 14kg
NV TIPS
Sun protections must always be tightened to ensure that the product holds up well, providing effective and long-lasting protection.
During overwintering, remove and store the covers in a dry place.
Regular cleaning of the canvas covers is necessary.
Do not use abrasive products.
Descriptions are for guidance only and may be subject to updates. Contact your specialist retailer.

Are you interested
in this product?

Universal
ACCESS products are designed to fit many boat models depending on the product and type of boats: wheelhouse, open hull, semi-rigid but also sailboats.

Ready to use
Practical and ingenious, ACCESS products offer immediate protection and comfort, attachment kit with instructions for use and advice included.

Accessible
We have made it our mission to offer a range of products at affordable prices, so that every sailor can enjoy his/her passion to the full.

Toile Sunbrella® Source
A gesture for the planet. With almost a third of the total weight in recycled yarn, these fabrics give our products high resistance to warping and tearing, with a beautiful textured finish.