Equip your cockpit with a sun canopy
for you and your passengers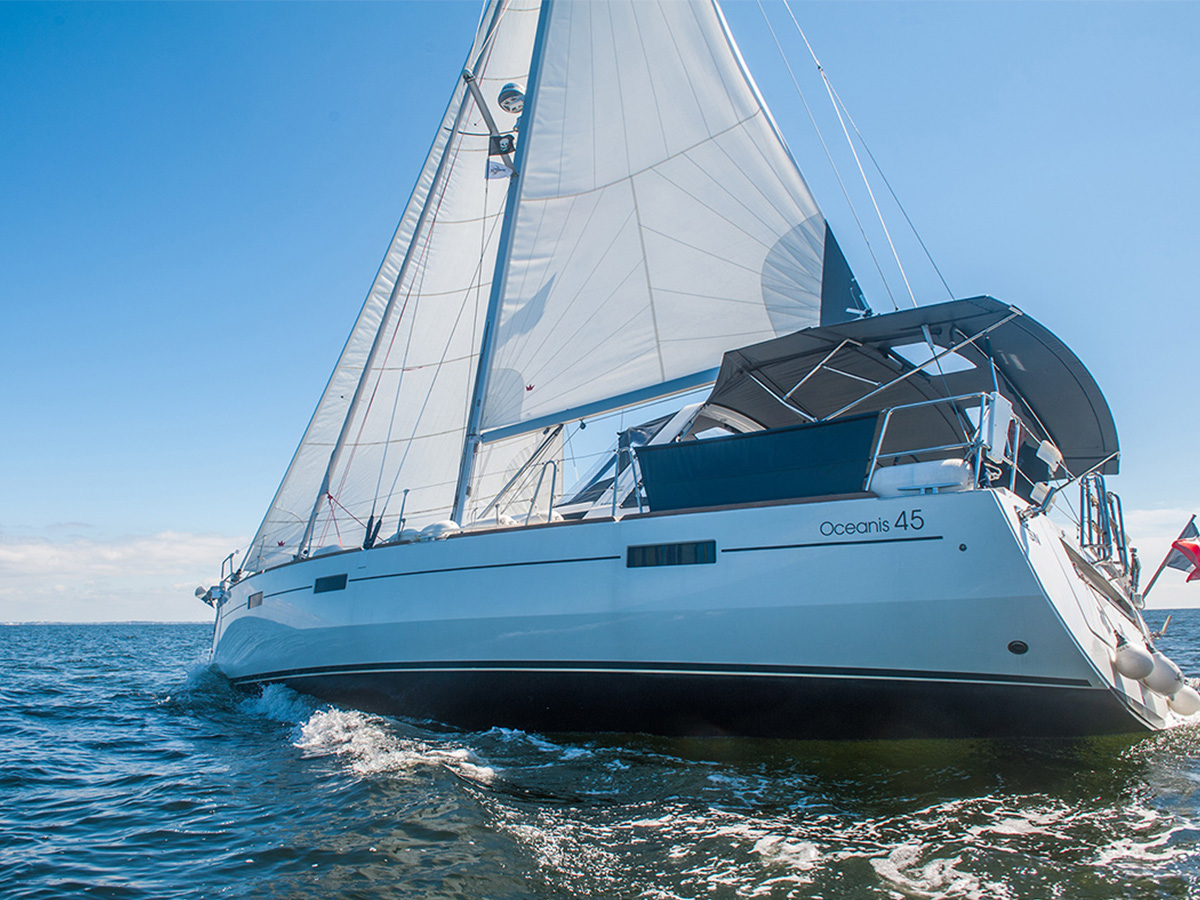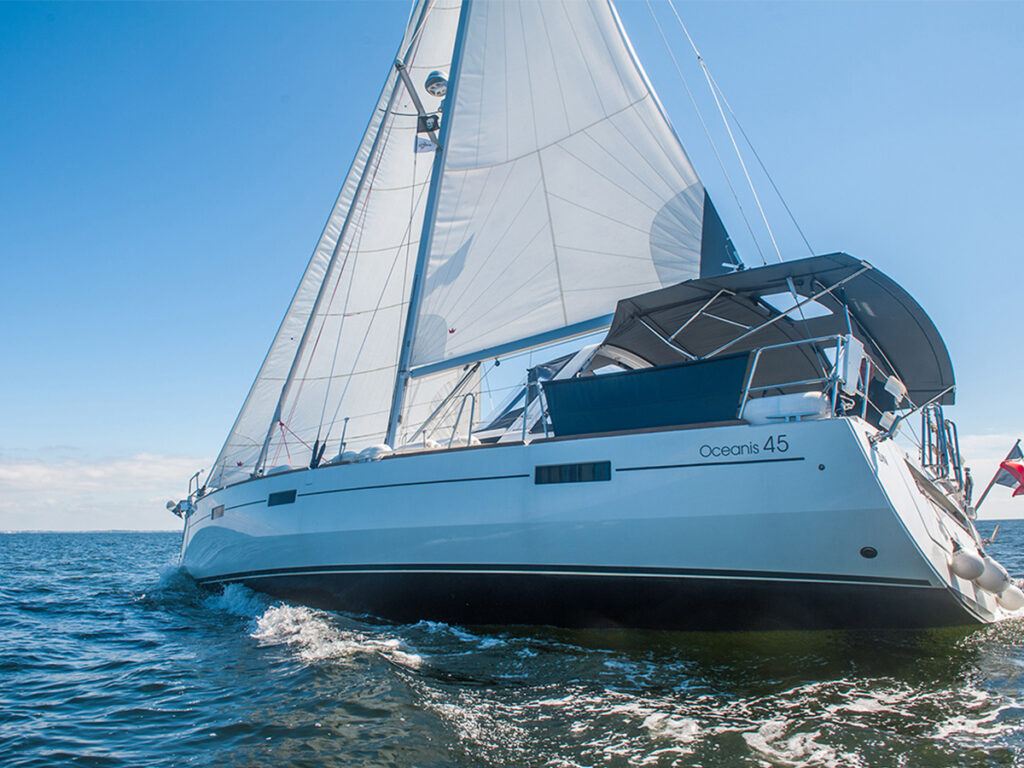 Sun protection products protect the people on board from the sun's rays and shade the cockpit, partially or completely depending on the model.
When sailing, the sun can be seriously harmful to fragile skin. It is highly recommended to protect yourself effectively to enjoy your outings at sea. Sailboat bimini, biminitop extension, cockpit shades…, NV has designed a range of equipment specifically fitted to your sailboat model.

Are you interested in one of these products?
Let's take a look at our ranges.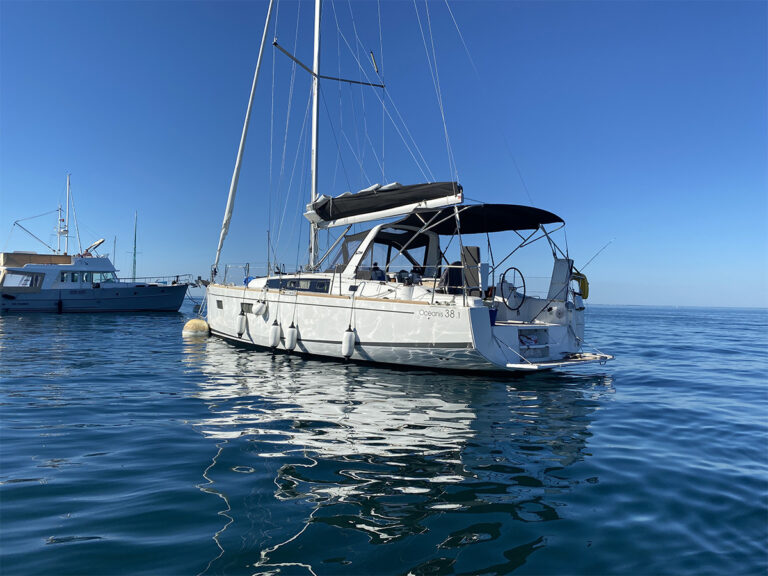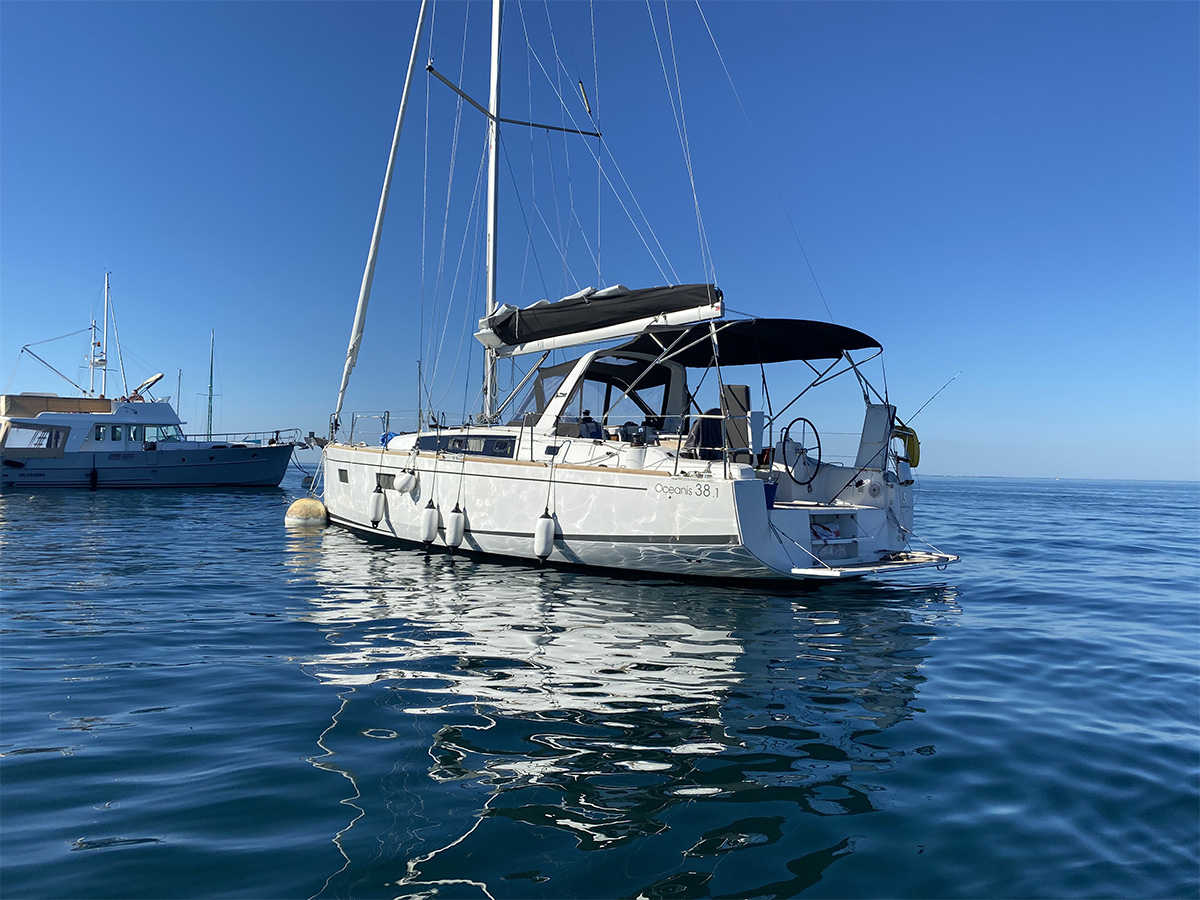 Expert manufacturer of boat covers, we offer a wide range of equipment and accessories to suit your sailing plans. Two brands of boat equipment of your passion at sea, for over 45 years.

Our sun protection products,
your summer essentials
We don't complain about the sun, but at sea, when boating or enjoying a relaxing moment, it is better to get into the shade, when we know the harm amplified UV rays cause to our skin and eyes. Because your passion and your health are priorities for NV, we have developed a range of sun protection products designed to protect the cockpit of your sailboat.
Aesthetics
Dare to stand out
Outdoor covers are the most visible parts of your boat. Our colour chart offers lots of harmonies, allowing you to freely create the style you want onboard. Dress your boat in a style that suits you!
For your comfort at sea
Our products are subjected to harsh tests both at sea and in port. Designed with robust, marine-grade materials, they will provide comfort and safety on board for you and your passengers, whatever your sailing plans.
Technical
TWO BRANDS: NV AND ACCESS BY NV
For full and universal offer
Safety, Durability, Comfort. Our outdoor protections cover all your needs at sea on all types of boats: leisure, cruising, multihulls or large boats. And for each type of boat you will find the right protection for your use. Discover ACCESS by NV, our universal and ready-to-use accessories and equipment, and NV products, fitted to your boat model.
For eco-responsible commitment
We aim to be more eco-responsible as a company, offering durable products, which are repairable. This is reflected in our willingness to support you in ensuring the durability of your equipment over time with specific services: out-of-warranty repairs, spare parts, replacement canvas, 2-year warranty, etc.