Meet Gaëlle & Jérémy
our new NV ambassadors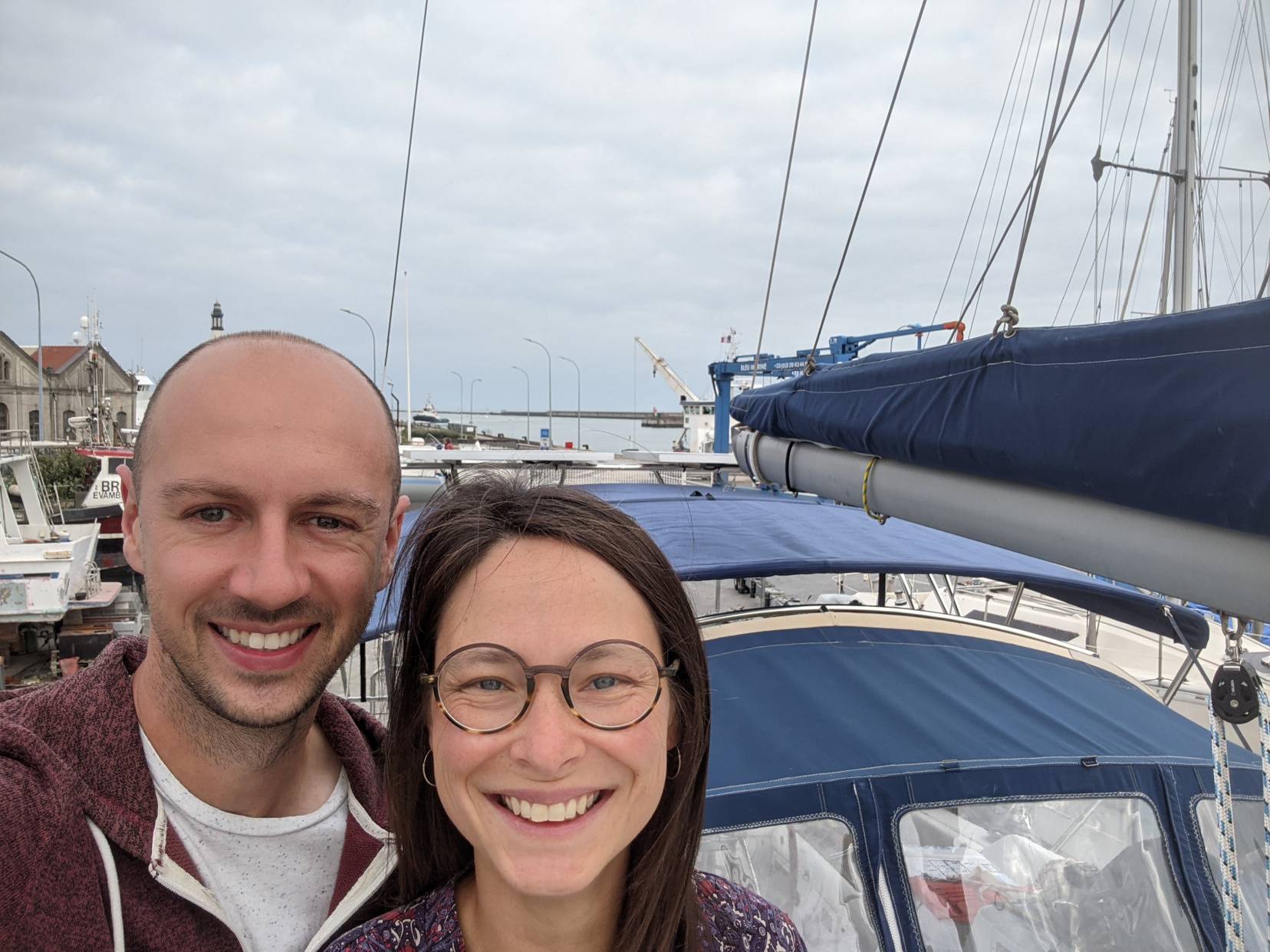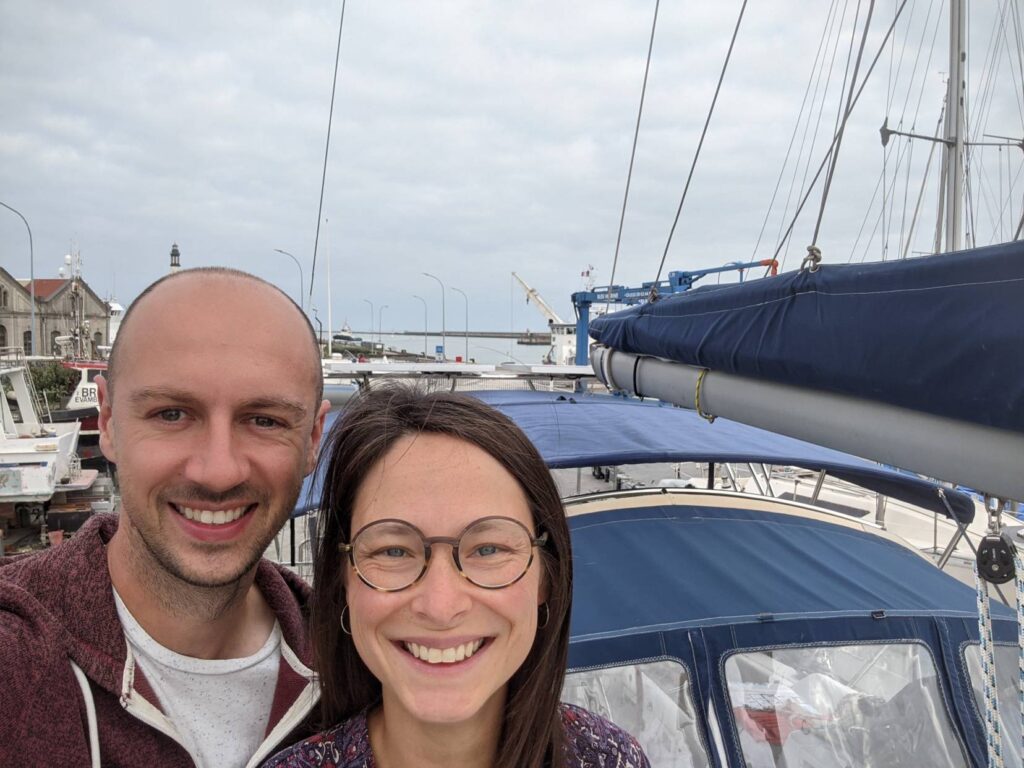 Leave it all behind to sail around the world !

Gaëlle and Jérémy had never set foot on a sailboat before, but they decided to pack it all in to follow their dream: a sailing trip around the world, with no home port and no return date.
After some initial sailing lessons, which were quite a revelation, the couple bought a 2005 Oceanis 343 Clipper (Bénéteau) already baptised for discovery and adventure: Kerguelen.

Originally, a third crew member was supposed to have accompanied them on this voyage: Monsieur Chat. But despite several tries, Monsieur Chat did not discover his sea legs and unfortunately suffers from seasickness…!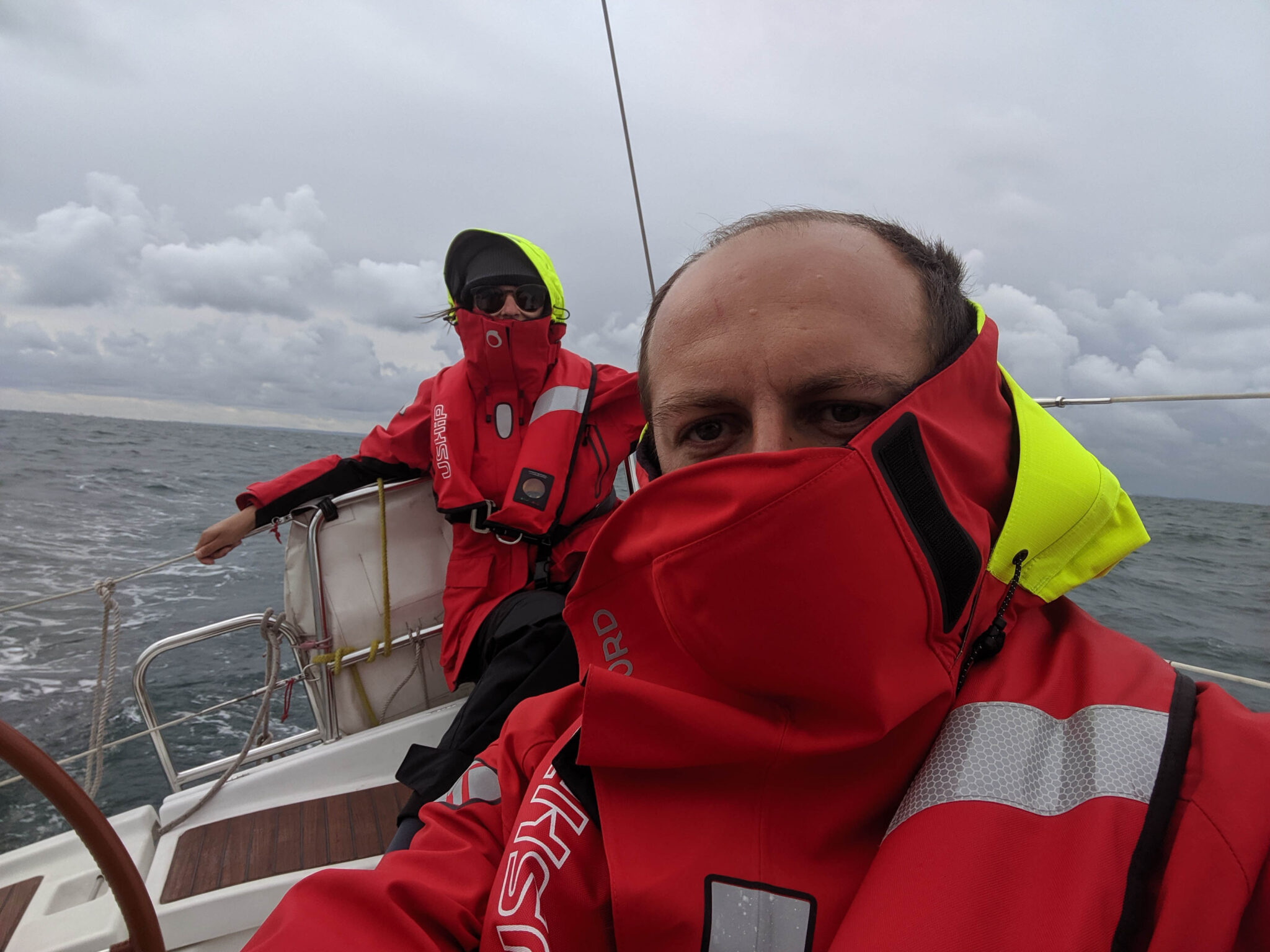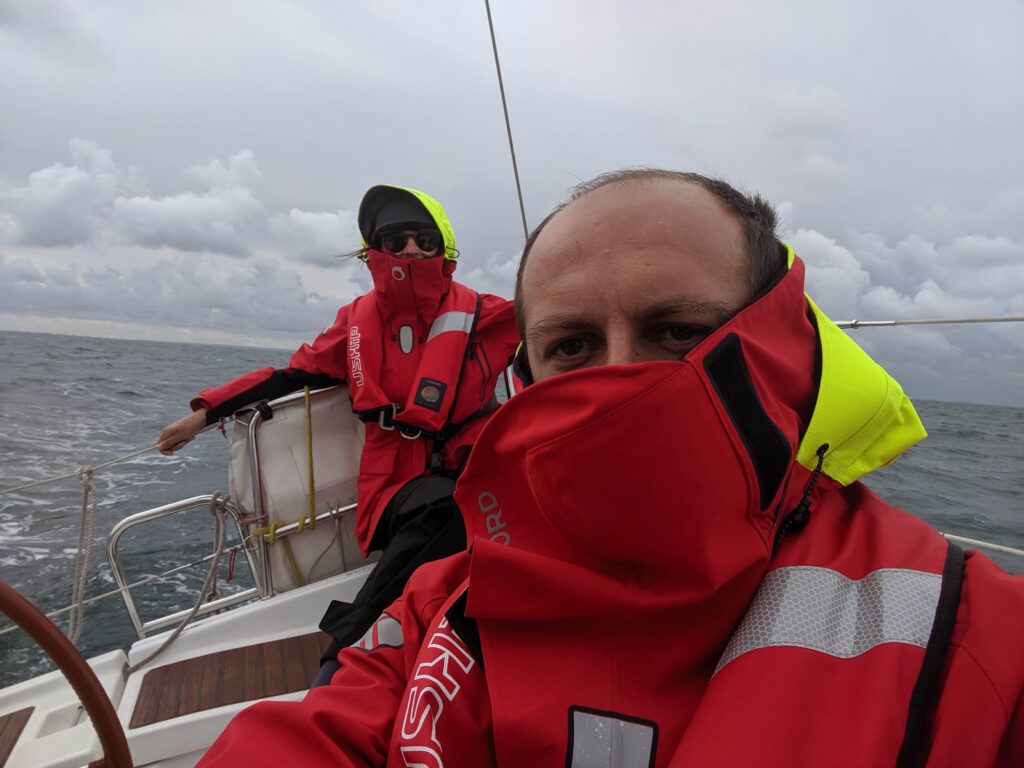 Living free, on a whim

Gaëlle and Jérémy will be sailing for several months on a 2005 Oceanis 343 Clipper (Bénéteau), their new home. They decided to sail around the world to find freedom and take time to discover the marvels of such a voyage, taking advantage of stopovers as they pleased.

« More than the environmental impact, which is a growing concern, air travel is like teleportation. You climb onboard, and a few hours later you are thousands of miles away in the blink of an eye. You discover the destination, but you don't really enjoy the journey to that destination ». – Gaëlle
They left Dunkirk to explore the French, Spanish and Portuguese coasts before heading for the Canaries and then the Cape Verde islands. Then it's off across the Atlantic. A journey to be lived day by day, with no specifically planned route.

Follow Kerguelen's position in real time on Marine Traffic.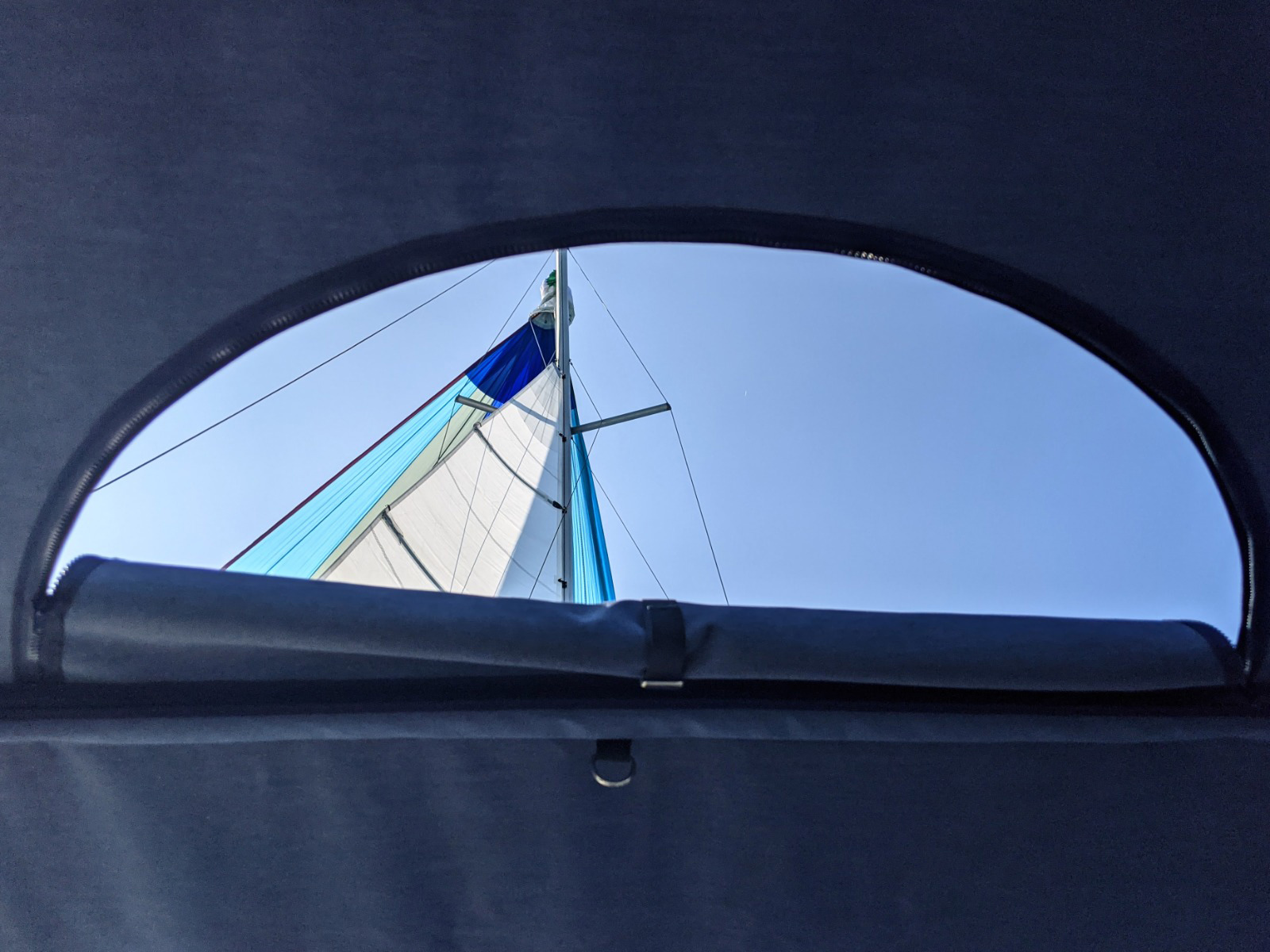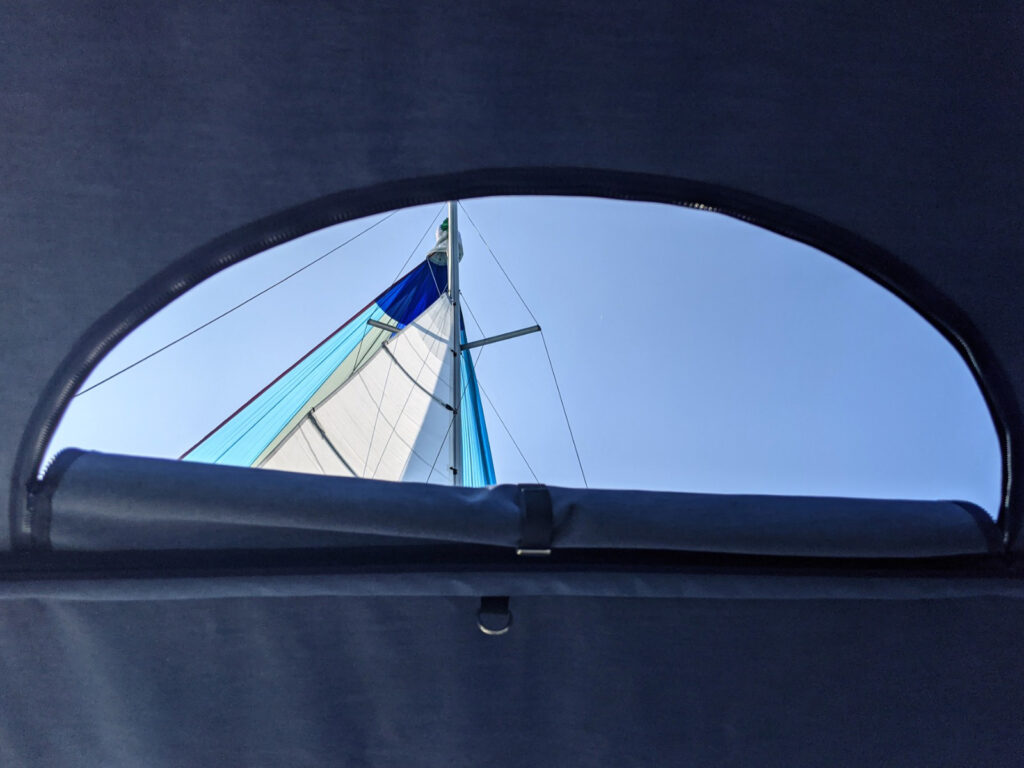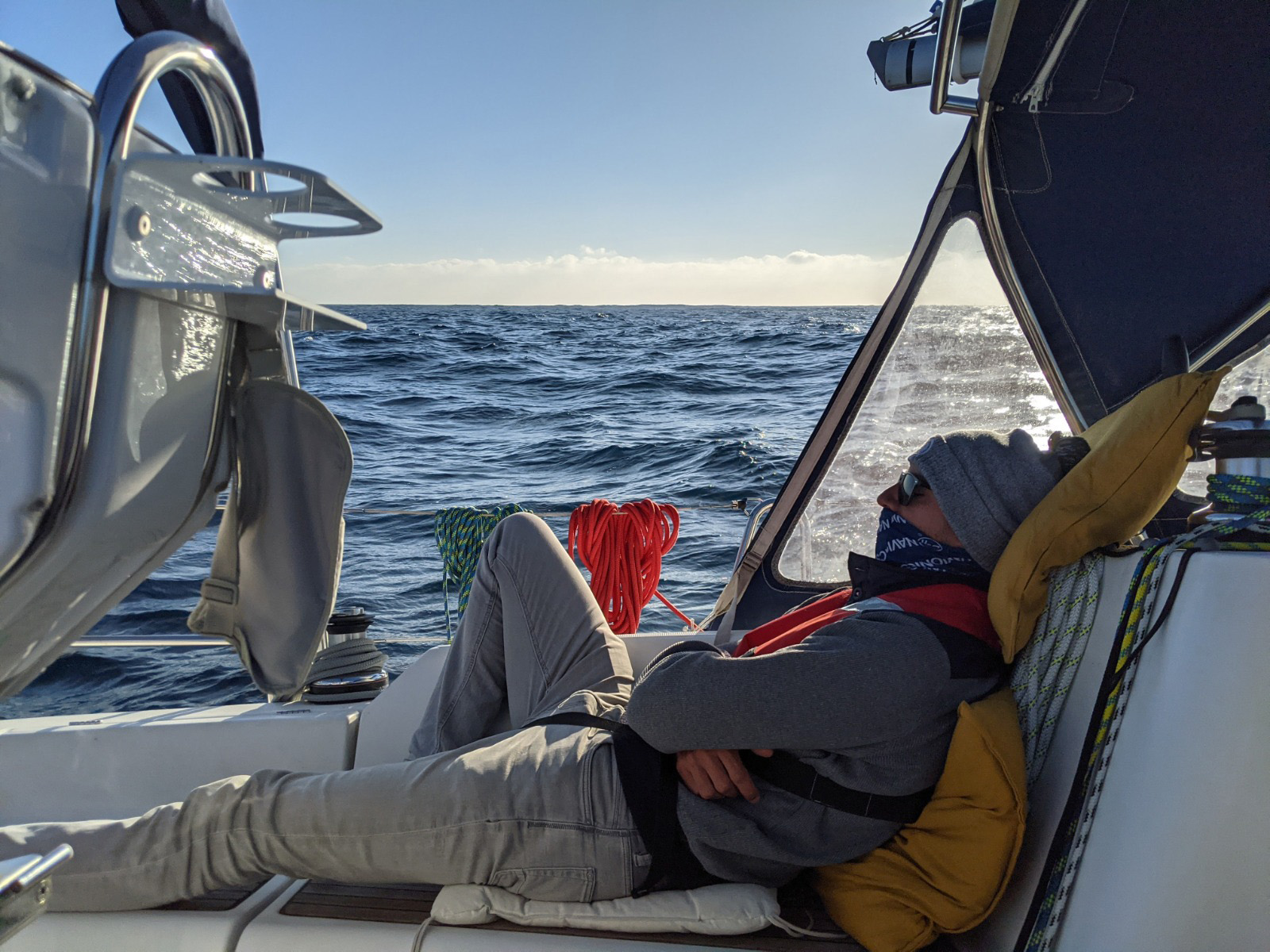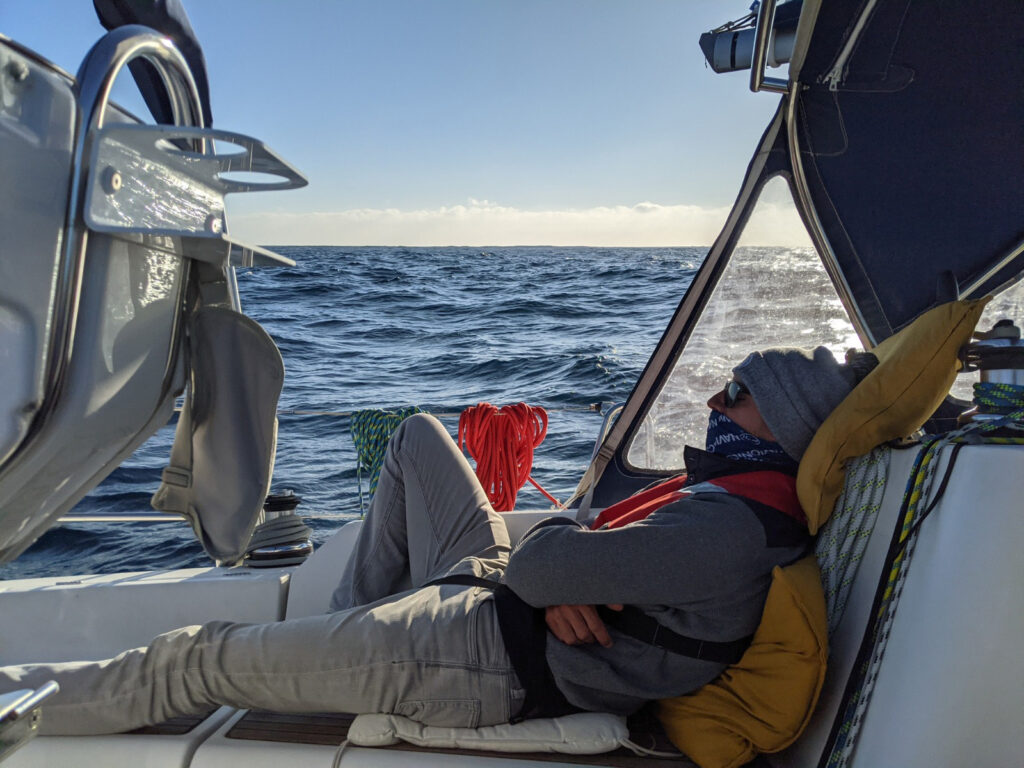 An NV biminitop for Kerguelen
This boat was predestined for great adventures! Its name, Kerguelen refers to the Kerguelen Islands, a name they decided to keep because it evokes everything they're looking for: adventure and discovery. Gaëlle and Jérémy are her third owners.
When you buy a boat, it's not necessarily set up for a round-the-world trip! They had to do some work and invest to be able leave in complete safety and improve comfort on board, because now their boat is their home!
Safety and comfort are just as important inside as out, so you can enjoy your passion to the full. They installed an NVequipment cockpit Biminitop, essential sun protection that provides a large shaded area on board, so you can enjoy the cockpit at all times. For NV, this is a great opportunity not only to get feedback on this type of product tested in many different geographic areas with different climates, but also to test the product's resistance to this type of intensive use.
A shared adventure
They had planned to share this round-the-world voyage with a third crew member… Monsieur Chat! But unfortunately, after a few tests, he hasn't discovered his sea legs and is suffering from seasickness. He won't be able to accompany them on this great voyage.
Each stopover will also be an opportunity for them to feed their blog with their discoveries, advice and good tips! If you'd like to follow their adventures, click here:
https://sailingkerguelen.com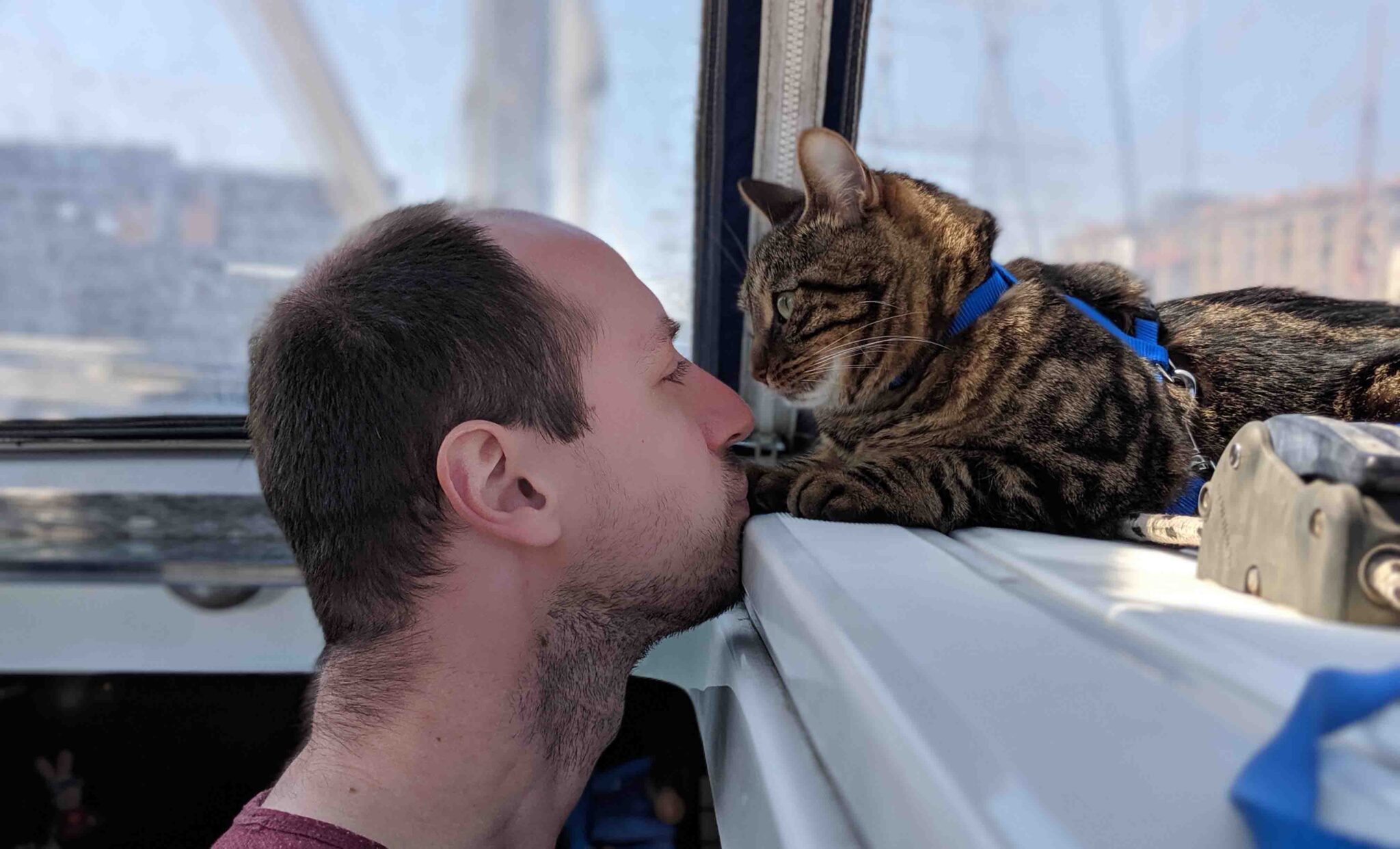 Follow their adventures!
Each stopover will also be an opportunity for them to update their blog with discoveries advice, and good tips!
If you want to follow their adventures, click here -> Sailing Kerguelen.