More than a pastime,
a real vocation !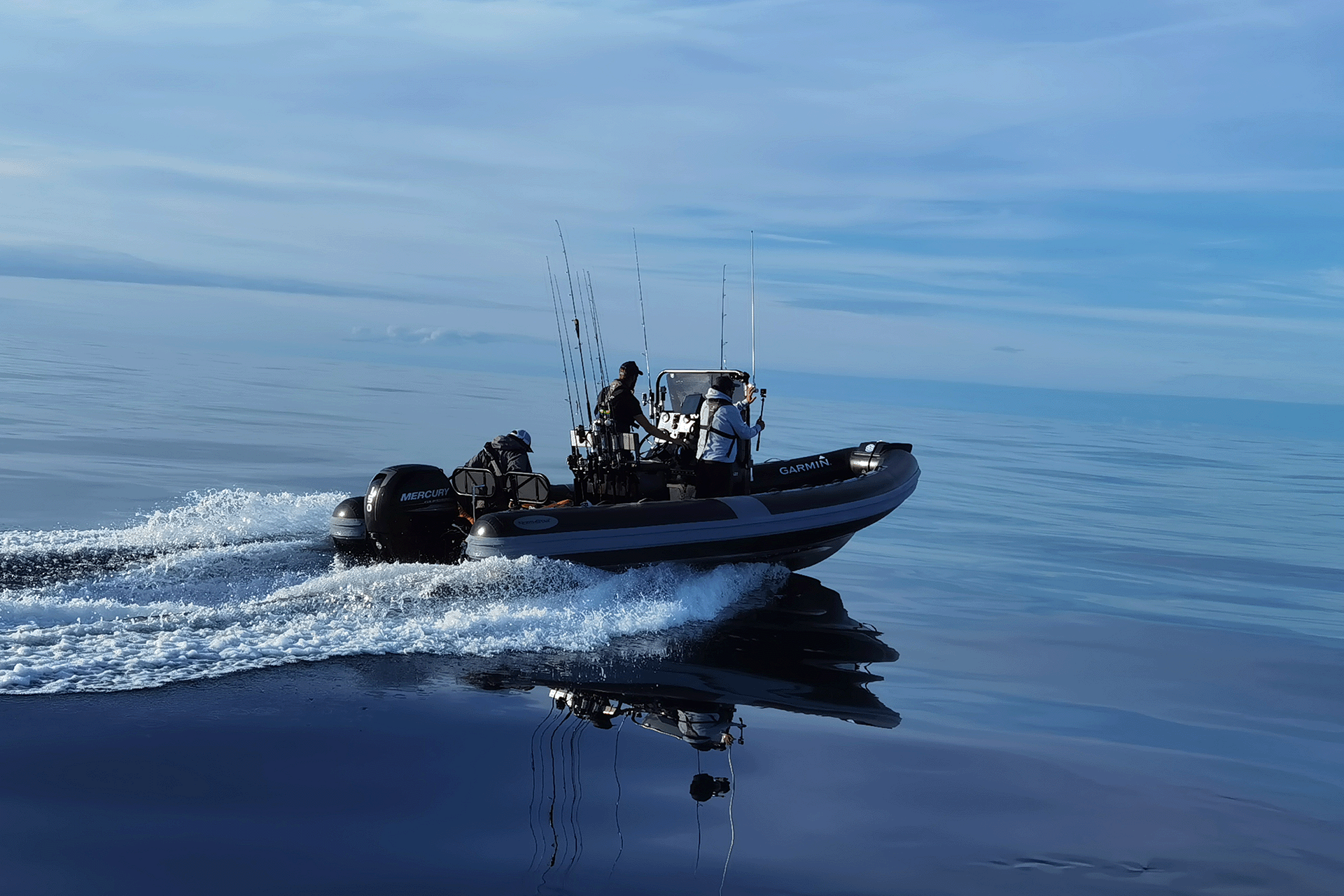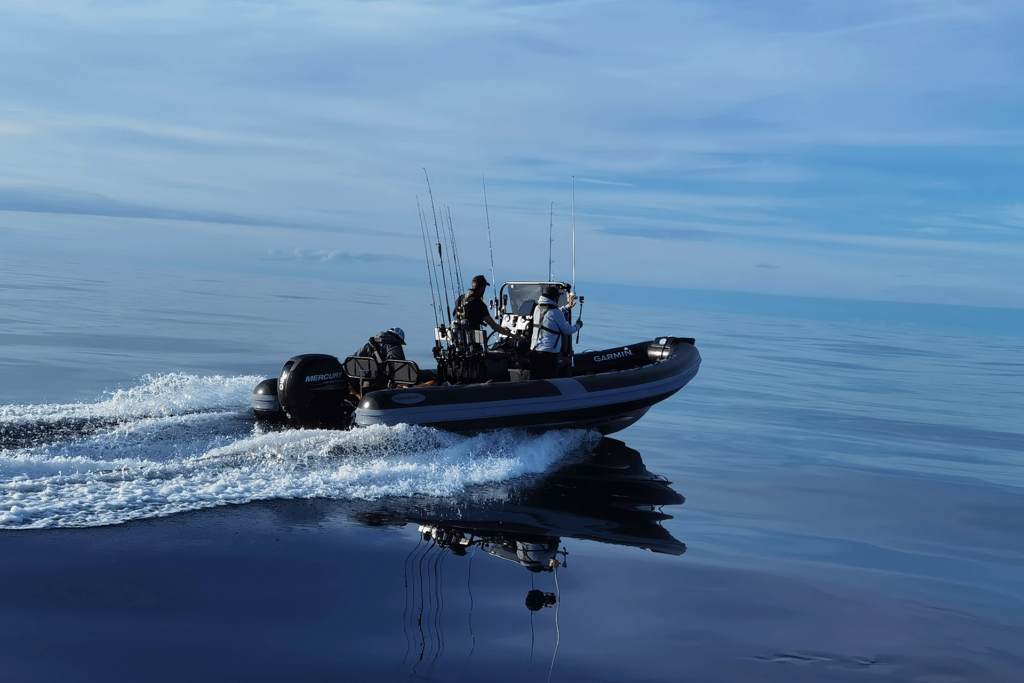 Nicolas Huguet discovered the sea, boating and sailing at the age of 7-8, when he began sailing and fishing with his family. More than a hobby, it turned out to be a real vocation. Whether supervising sailing activities, competing in dinghy, windsurf and kitesurf competitions, or fishing, the sea is omnipresent in his daily life, both personally and professionally.

Nicolas enjoys practising his hobby, but above all passing on his passion!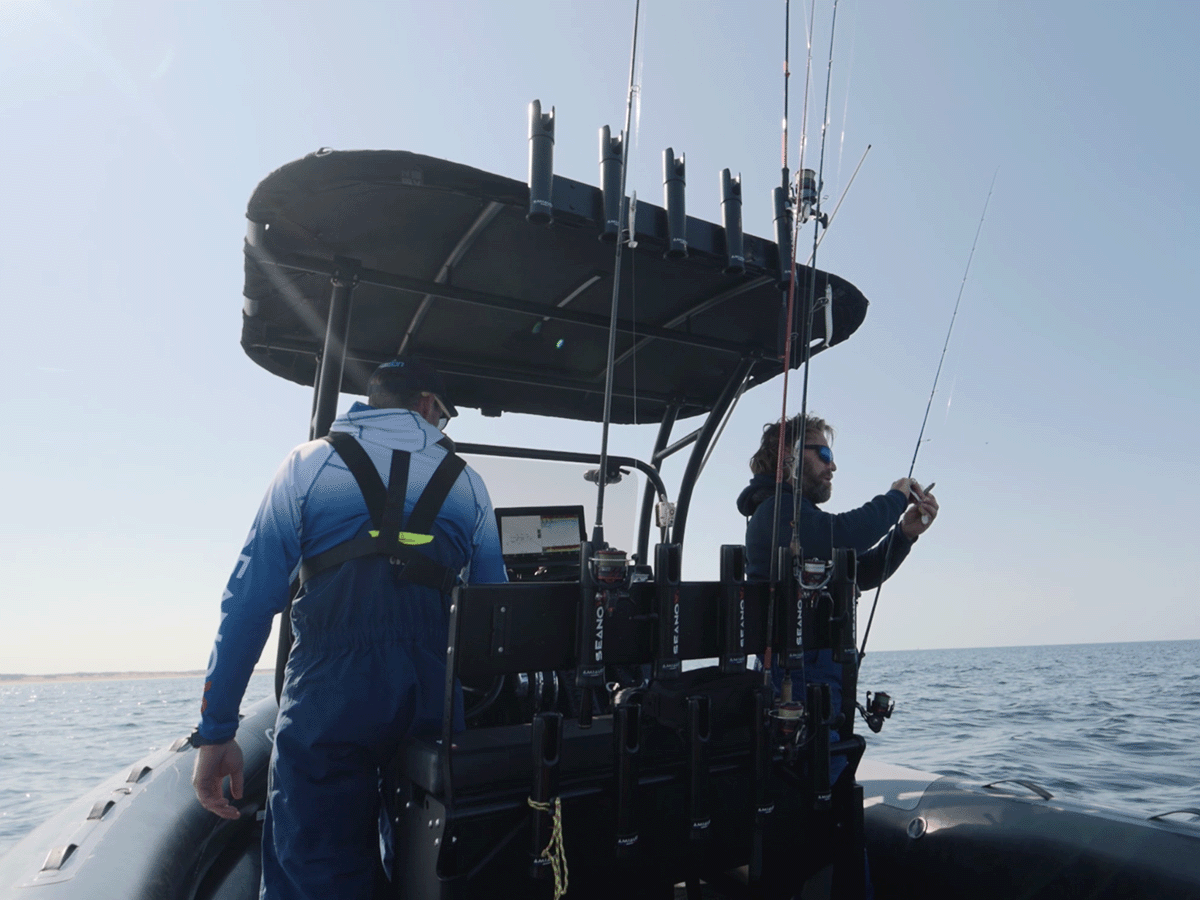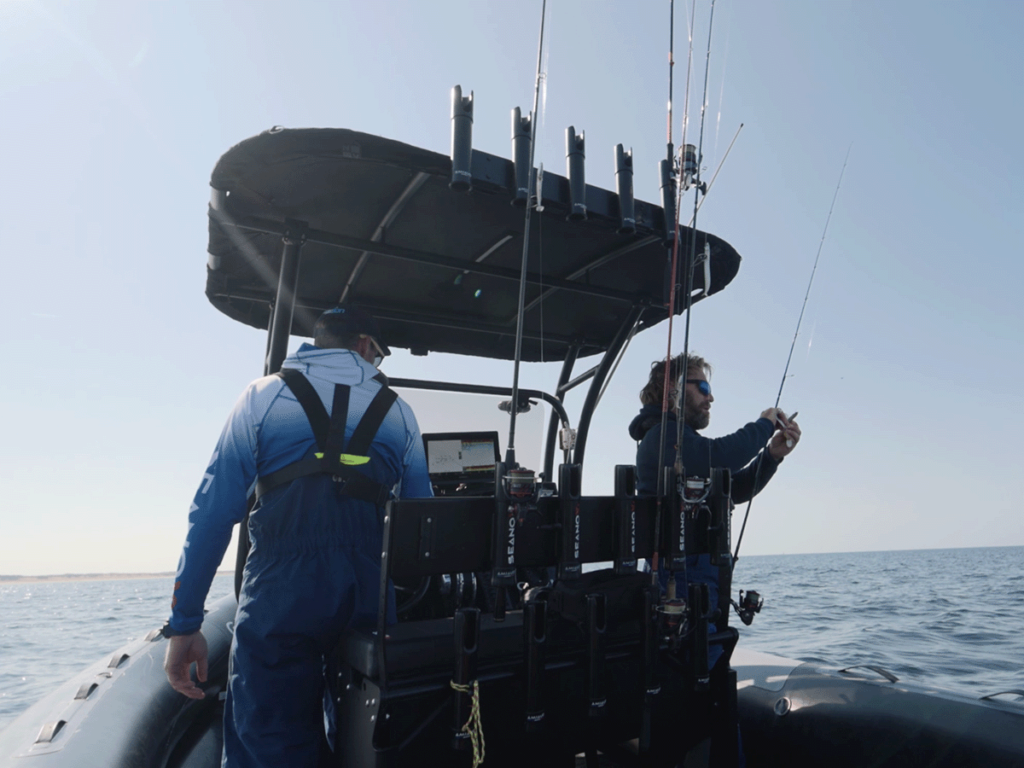 Sport fishing, skills and characteristics
What exactly is sport fishing ?

Sport fishing is fishing for pleasure or in competition, by people with or without a sport fishing license. The term "sport" is used because, like any sport, this discipline requires mastery of precise movements and respect for one's opponent, in this case an animal. Each fishing category has its own rules and records.

There are disciplines where the aim is not to get the biggest catch, but the greatest number of catches in a limited time. In this activity, notions of sportsmanship, ethics and respect for the environment naturally call for limited and reasonables catches, the use of each catch for food, and the search for an ever-lower impact on the environment.
Fishing generally requires sophisticated equipment, experience and local knowledge, as well as physical fitness and quite a bit of patience.
What fascinates Nicolas most about sport fishing ?
Being out in nature. It's an opportunity to spend time outdoors and disconnect from the world. Over the years, this activity has become increasingly captivating thanks to advances in technology and in fishing equipment.
New technology and equipment have progressed so much that fishing has become even more exciting!

From kayak fishing inshore, to bluefin tuna fishing offshore, and of course trips abroad, this addictive activity is also an opportunity to meet other enthusiasts just like him.
"Fishing is a little like Esperanto; a universal language that facilitates exchange."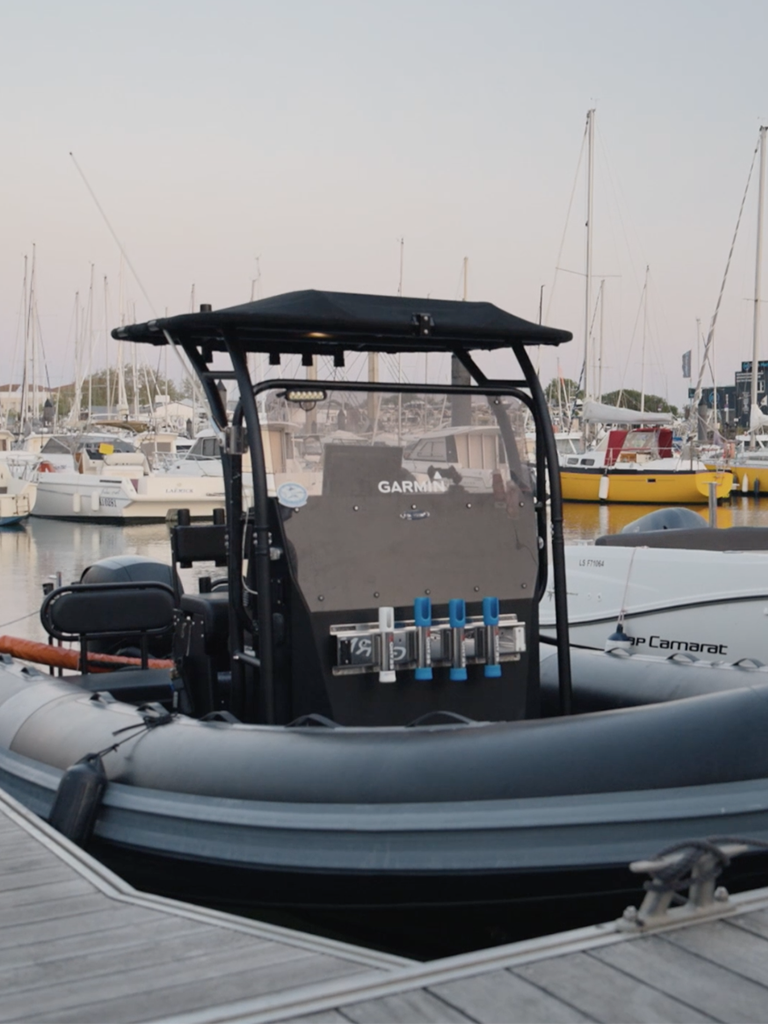 The semi-rigid, a fisherman's best ally.
Since he got his boat license, Nicolas Huguet has had the opportunity to try out and sail on several types of boat. After several experiments, he naturally turned to RIBs.
This type of boat offers several advantages in terms of navigation, maneuverability and comfort at sea. Today, he sails a Northstar 640 OP equipped with a 150hp Mercury engine. This is an economical solution for easy, comfortable access to the Vendée's coastal and offshore fishing grounds. He hunts for species such as sea bass, pollack, tuna and meagre.

The boat has been fitted out for sport fishing, with on-board electronics from Garmin (for whom he has been an ambassador for the past ten years),
Amiaud rod holders and a livewell to preserve the fish caught in good conditions. He can then release them, or take a few carefully selected specimens, depending on their size and the season.
It's worth noting that he fishes reasonably, for family consumption only, enhancing the value of each fish using the Japanese slaughter method known as Ikejime, which guarantees a gentle, quick death. He followed rigorous training to master this technique.
NVequipment, Partner for RIB Fishing
When you spend many hours practicing your passion on a RIB, it's essential to protect yourself from the external environment using specially adapted outdoor equipment to ensure safety.
We asked Nicolas Huguet which outdoor products he considers essential on a boat like his.⬇︎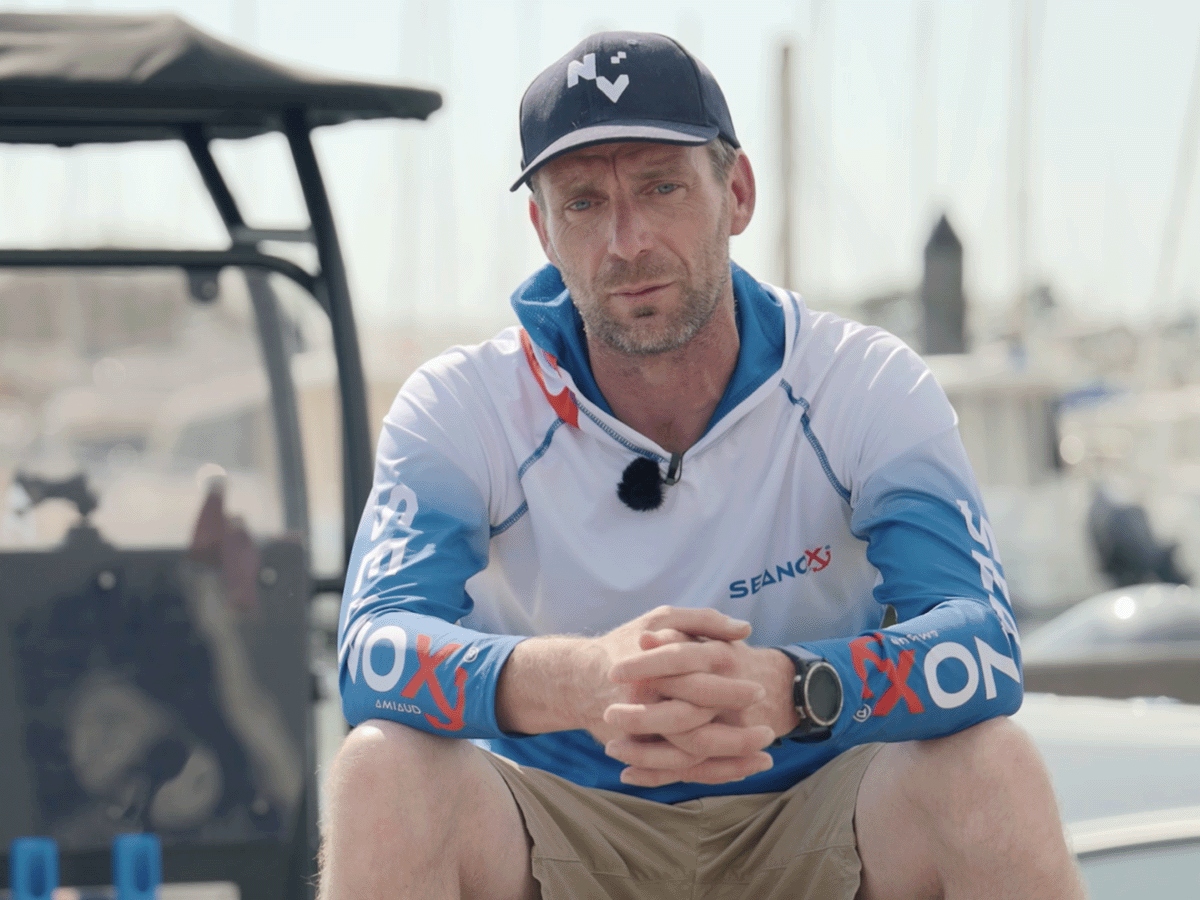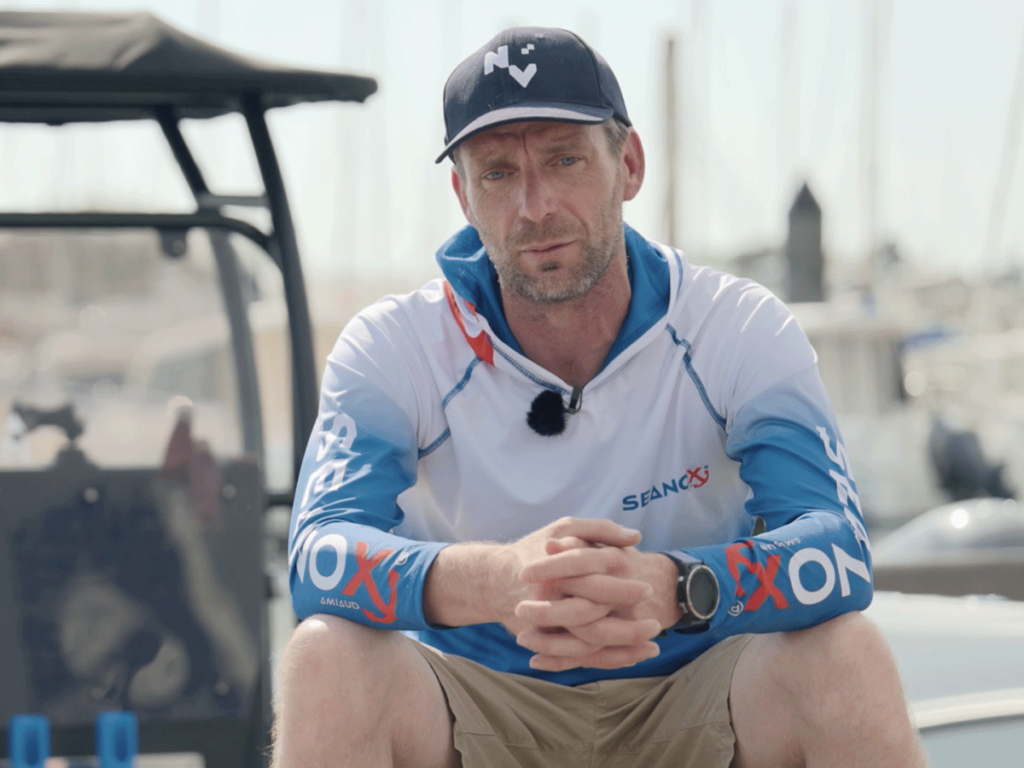 Since I spend many hours on the water during long days of fishing, I decided to fit a Sportline to protect myself and other anglers with me. The NV Sportline is perfectly suited to my needs, as it's spacious enough to cope with the sun and heat, which seem to be getting more and more intense. NV has met my expectations with this product, which comes with accessories such as extra rod holders and a LED strip. Above all, it can be easily removed, making it easier to transport the boat by road, or when I'm doing certain types of fishing that require the deck to be completely free.

Nicolas Huguet
Why did you choose to work with the NV brand?
"NV is a French company from the Vendée department, just like me, but above all, it's a company that brings together individuals with exceptional skills and availability, all devoted to satisfying boat owners by offering them comfort and protection.
I love the quality and ease of communication with the sales reps and technicians, who help keep projects moving forward. I was immediately impressed by the design, build quality, level of finish, wide product range and durability!"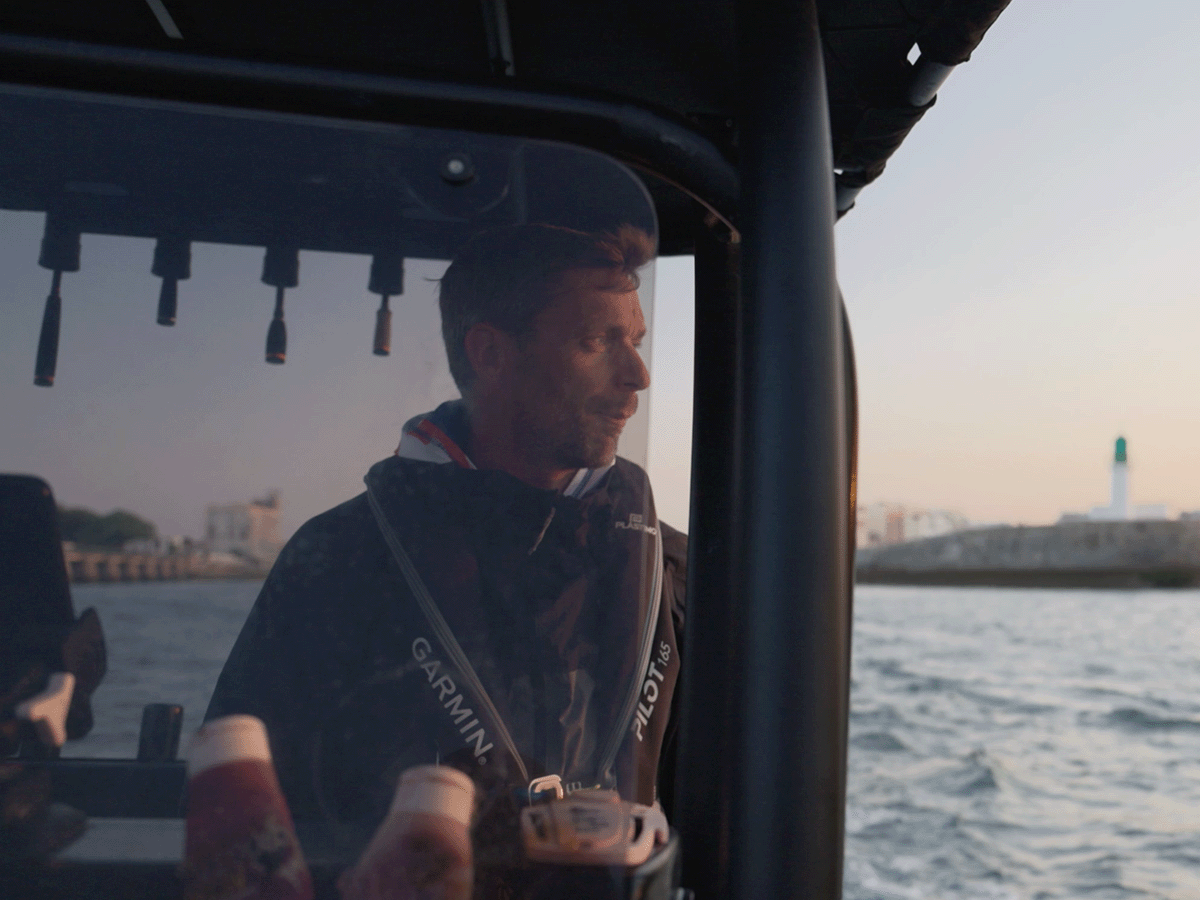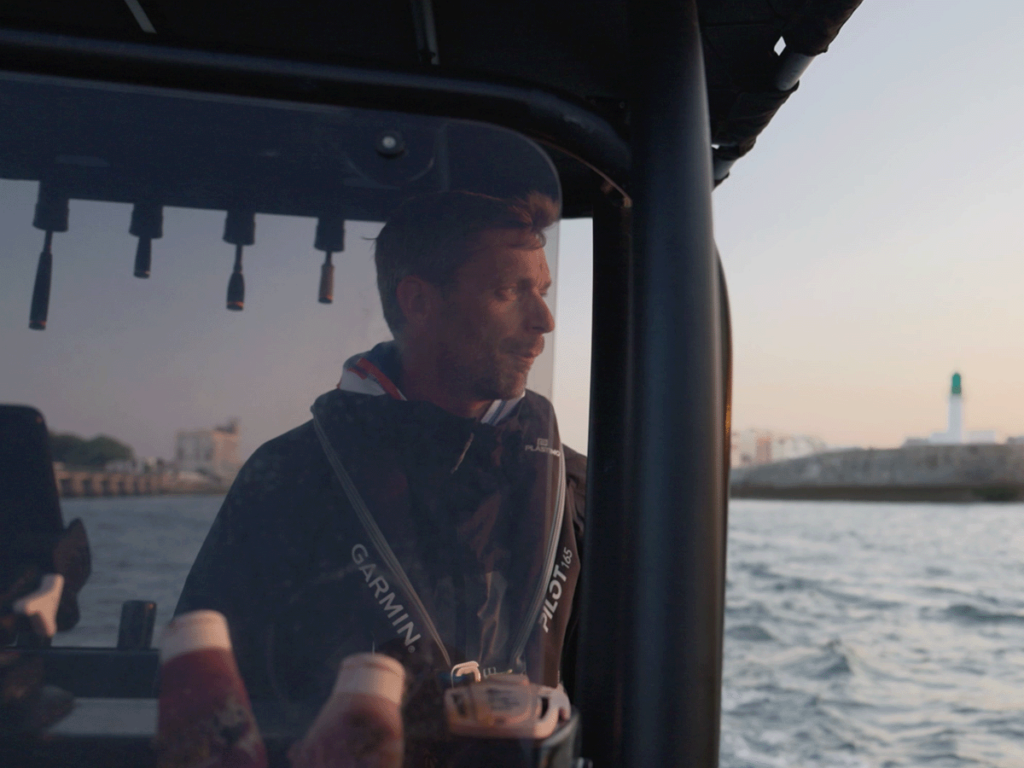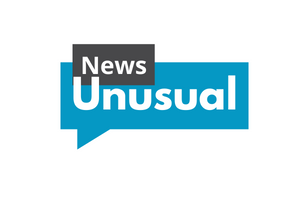 During long fishing days, it's common to listen to music to pass the time, set a mood on board and let your mind wander. We were curious to know what Nicolas' favorite song was, the one he listens to continuously on his boat while waiting for a bite.
"I have quite a varied playlist, depending on the time of day and the situation! If I had to choose one, it would be Daft Punk's 'Get Lucky', because it's perfect for those very early morning 'wake-up' and sailing phases, as well as for times when fishing is more difficult and you need to keep your spirits up…"