A nature-loving
citizen.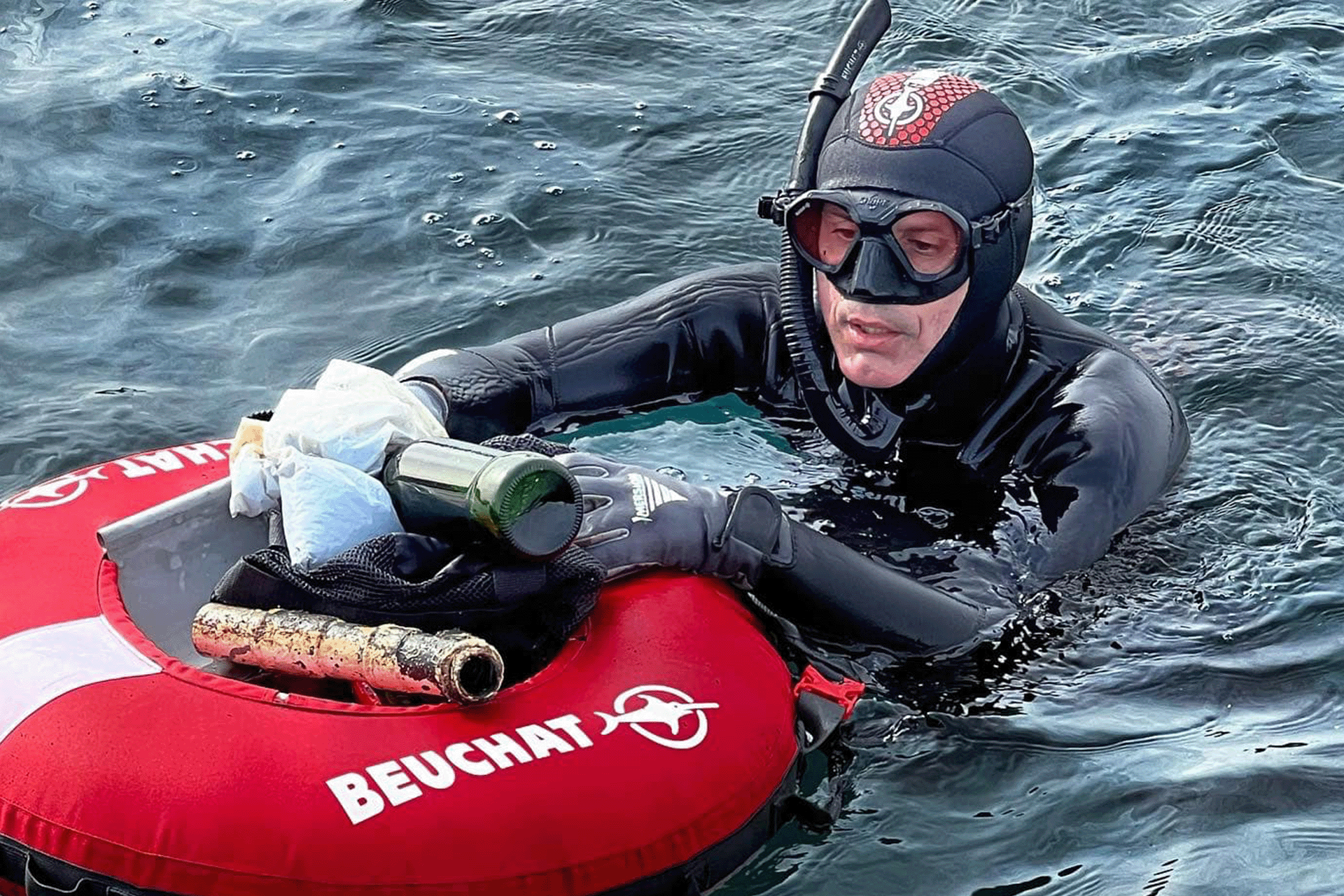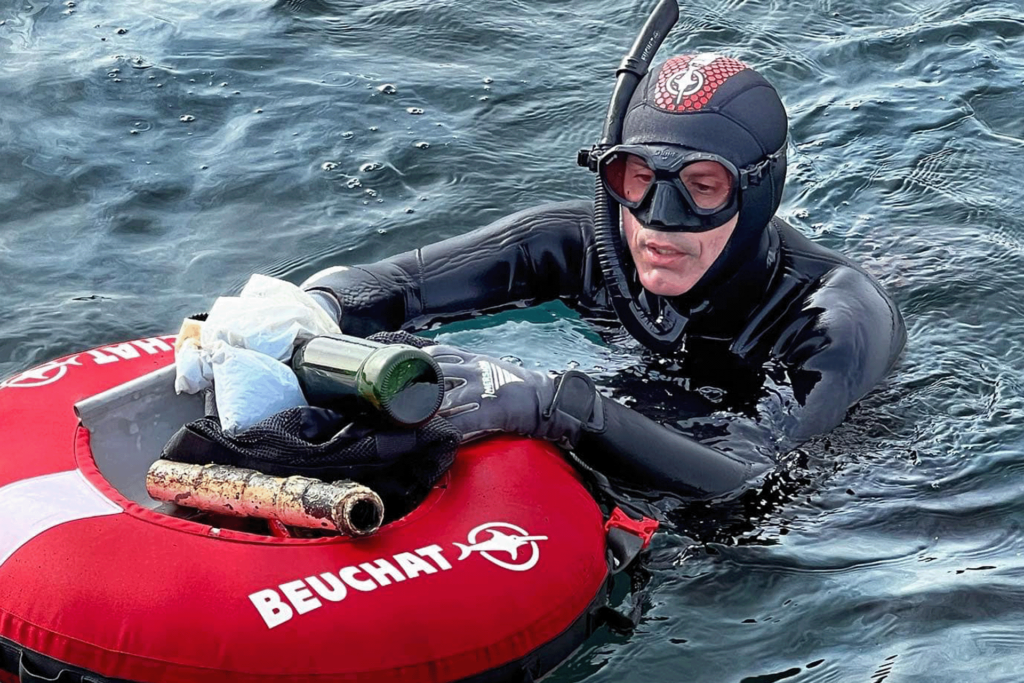 Stéphane Mifsud started out as a young underwater fisherman. Growing up on Reunion Island, he fell in love with the ocean, and spent thousands of hours underwater. Over the years, he has enjoyed diving deeper and deeper, to the point of stalking the wrecks of the Grec (Sagona) and the Donator every week.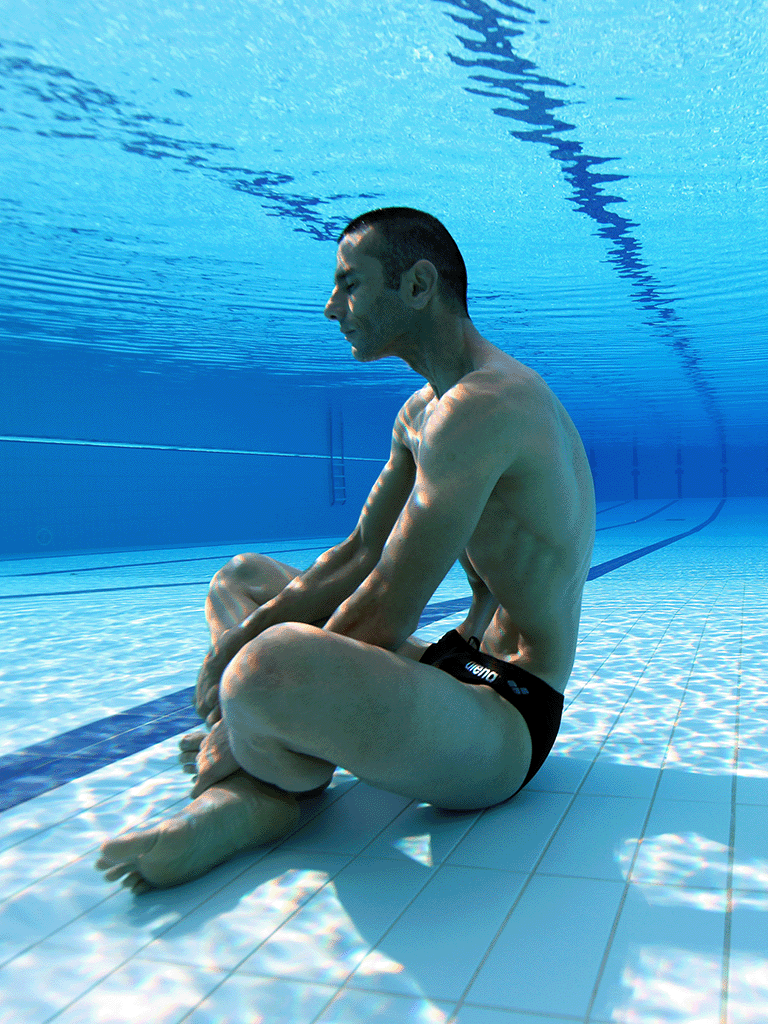 Using this technique, he was diving at between 30 and 60 meters in depth, bringing him to the attention of the free diving world. This was a real turning point in his life, and he became a professional free diver.
With an exceptional physique and mental strength, Stéphane has set eight world records!

To date, at 11 minutes and 35 seconds, he holds the current world record for static apnea. He can slow down his heart rate to less than 20 beats per minute thanks to specific training based on relaxation and sophrology. His lungs can hold over 11 litres of air!
"My achievements and records are the result of many years of training, working with a team that I've put together, enabling me to go where no human being has gone before, or come back alive."

Stéphane Mifsud is also passionate about protecting the seabed. He is an unconditional lover of the sea, nature and animals.

In particular, he organizes training courses on his yacht, and initiatives funded through
his conferences with his association, Odyssée Bleue, created in 2015.These initiatives aim to raise awareness of the wealth in marine biodiversity and the need to preserve it.
For him, sailing is quite similar to free diving, as you are using the natural elements to move forward and are in total connection with your environment and nature. It's the most environmentally-friendly way to get from A to B.
*Cargo shipwrecks between the islands of Port-Cros and Porquerolles.
L'Odyssée Bleue, a companion on the adventure
For Odyssée Bleue expeditions, Stéphane Mifsud and his team have a prestigious Beneteau sailboat: an Oceanis yacht 60.
What are the special features of L'Odyssée Bleue ? Why did you choose this particular boat ?
"Oceanis yacht 60 is just what the Odyssée Bleue needed for its missions. She's a huge boat that can accommodate the public, scientists, schoolchildren and my whole team to raise awareness of the environment".
With greater stability and even more space than in previous seasons, this yacht is ideal for cruising. With capacity for a crew of 12, she combines comfort, underwater studies and performance to perfection.
In fact, Stéphane Mifsud even named it "11'35" in reference to his incredible world record.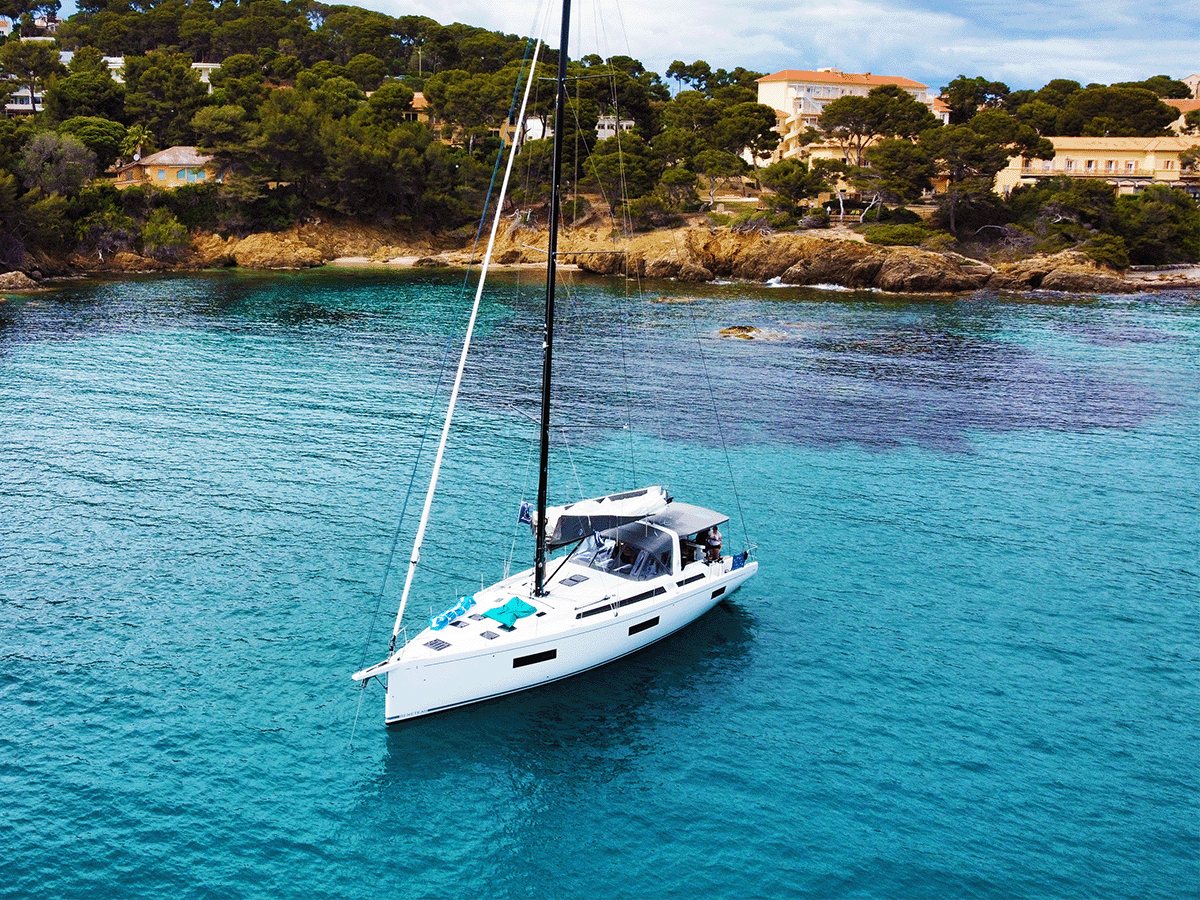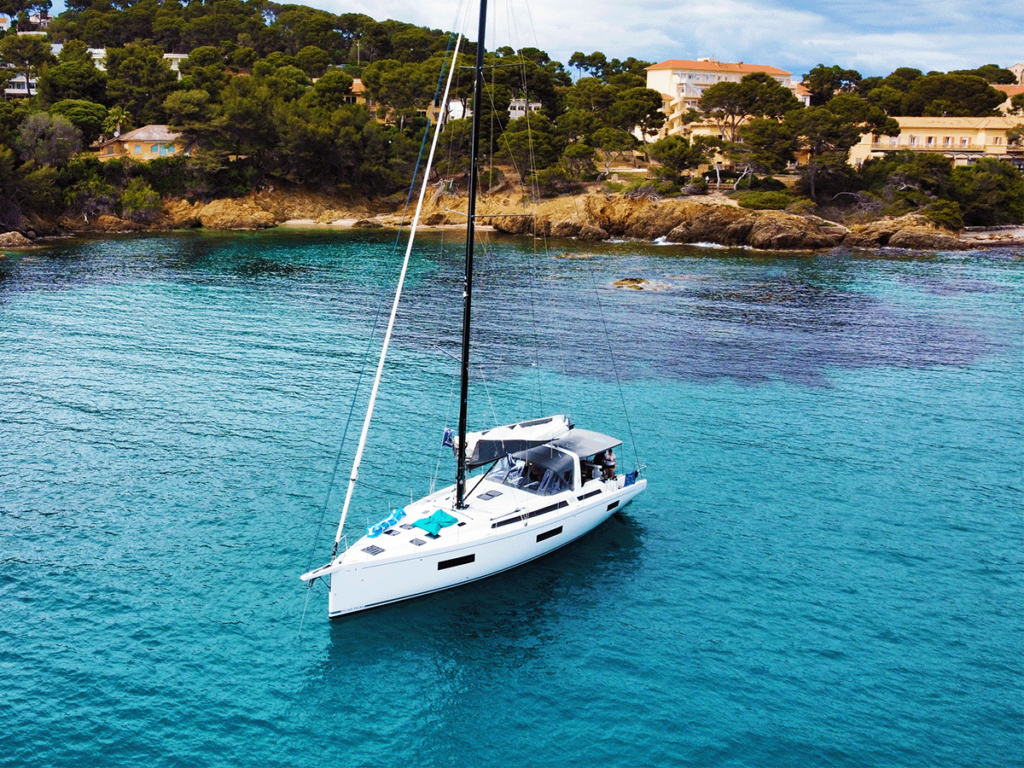 Why did you choose NVequipment outdoor equipment?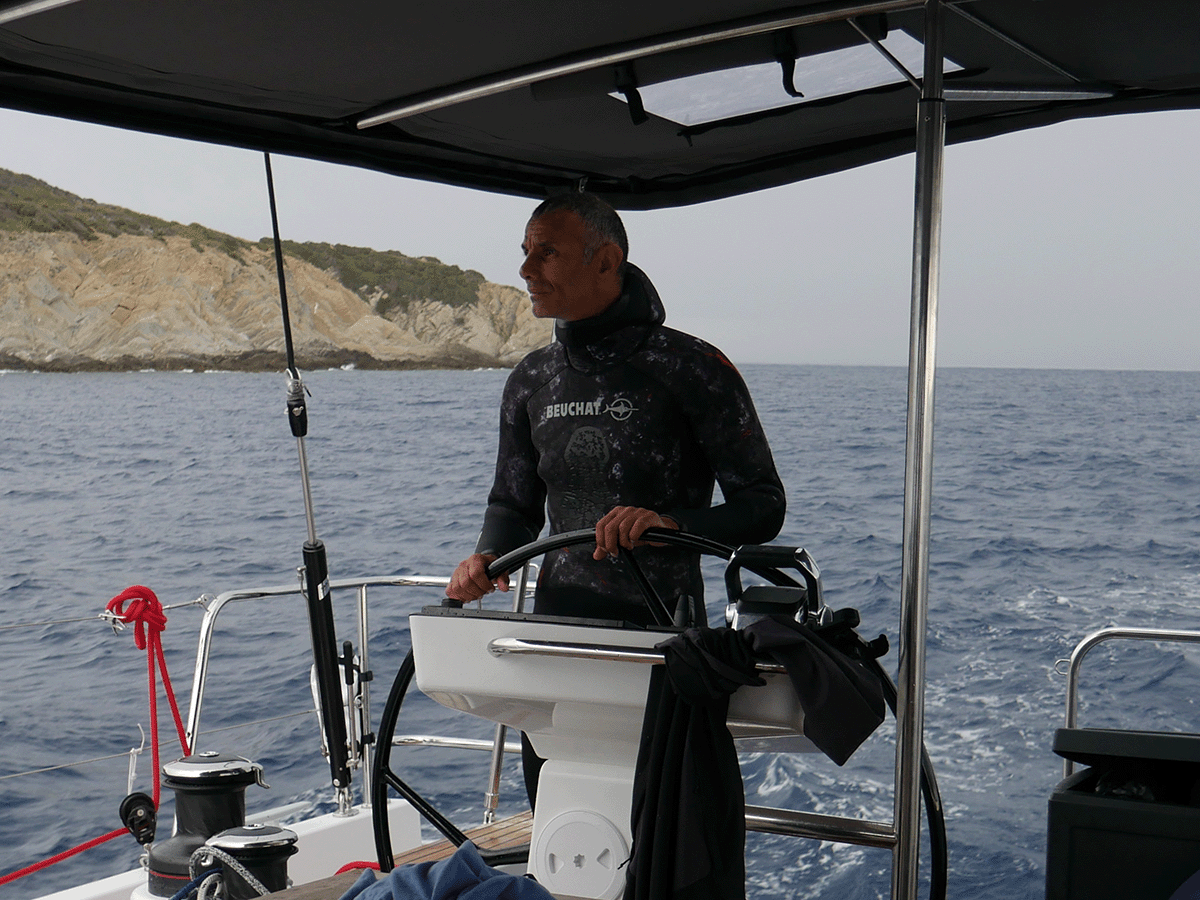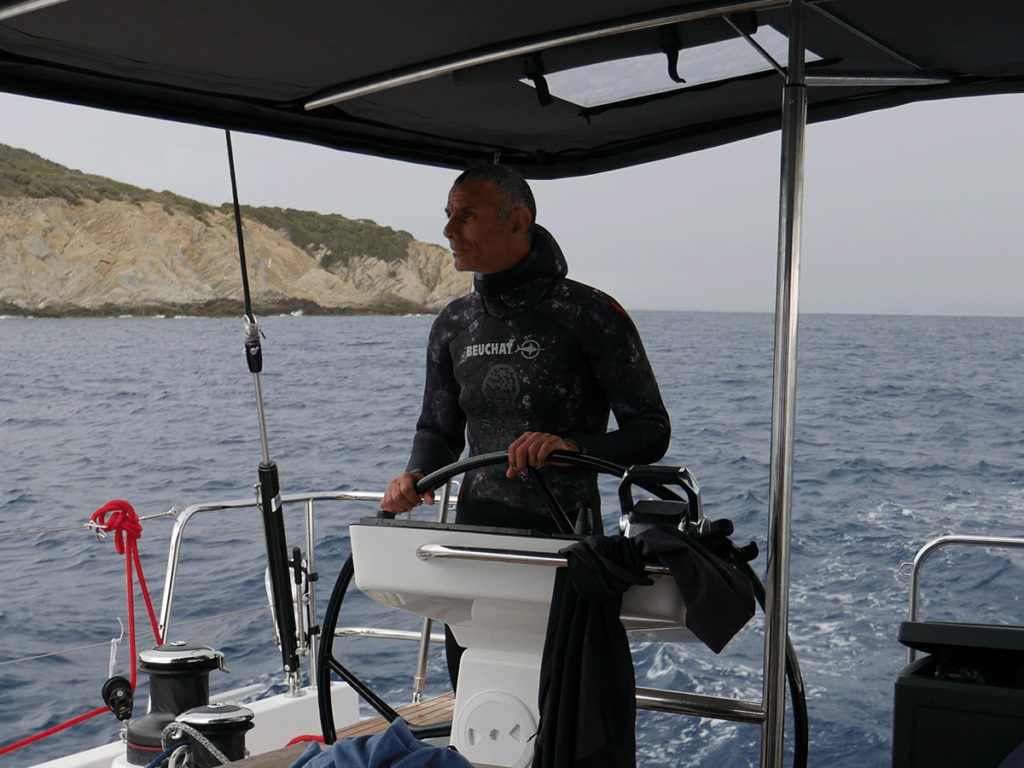 They're perfectly suited to my intensive use in all weather conditions and all oceans. My sprayhood and bimini protect me from the sun, rain, sea spray, waves and cold. They also carry the solar panels that make my boat self-sufficient in energy. That's why I chose to work with NVequipment.

NV is first and foremost a group of people who listen, who are passionate about what they do, and who, thanks to their expertise, can meet specific needs. Whether it's to set a world record or carry out cutting-edge missions, I need the best possible team.

Stéphane Mifsud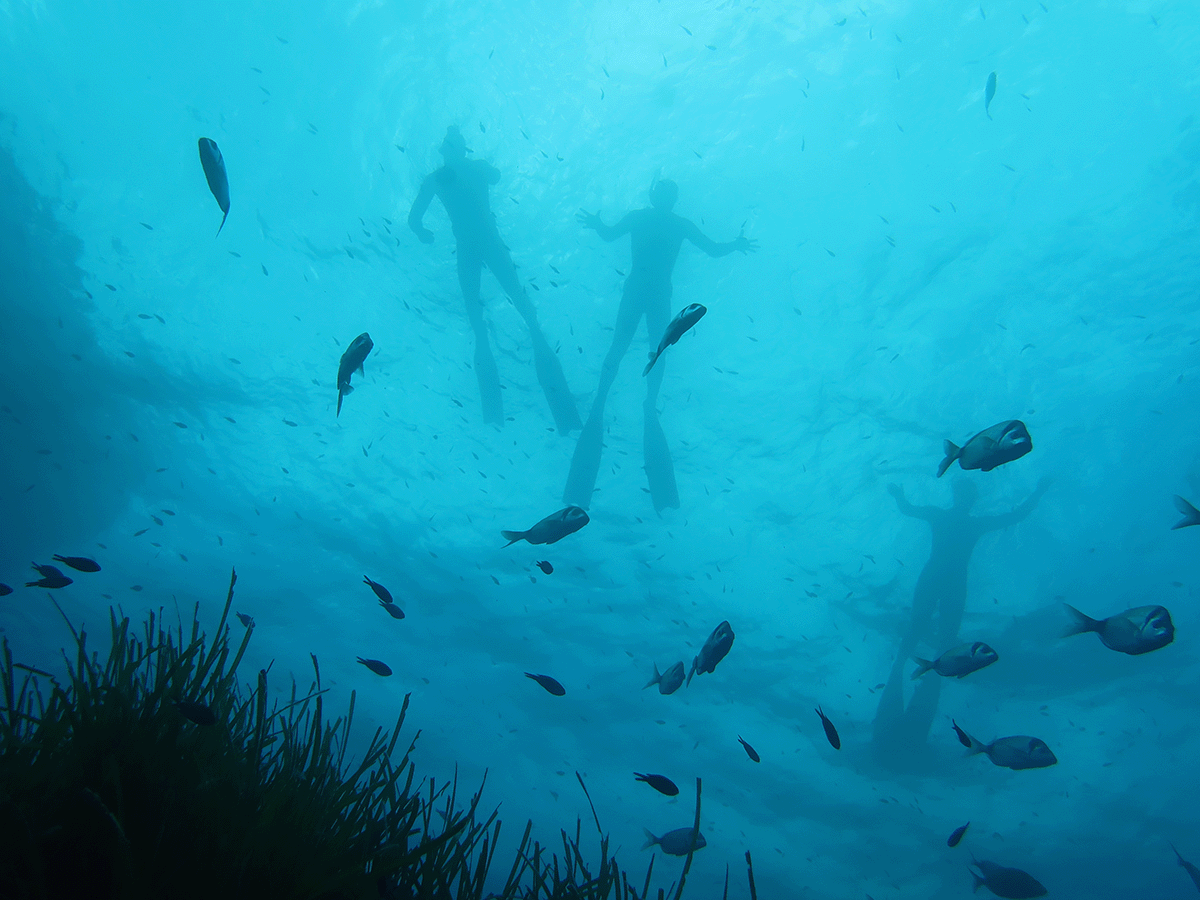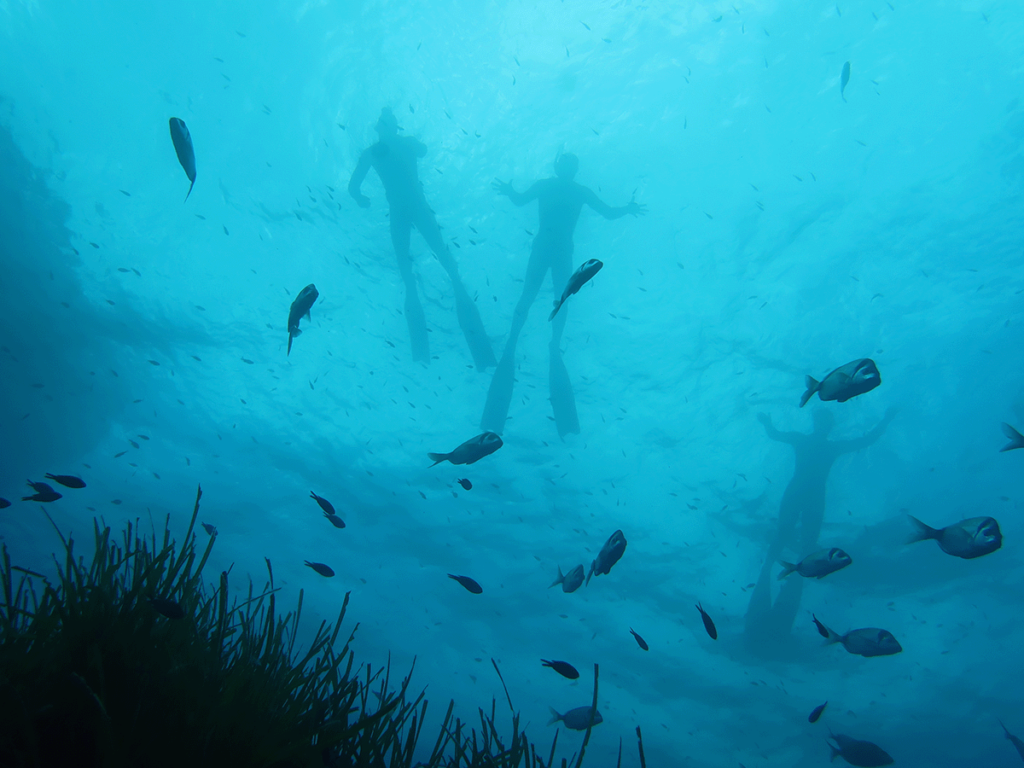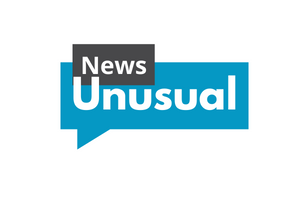 When you enjoy spending as much time in the water and under the sea as Stéphane does, it's easy to imagine that he'd like to spend all of his days there. We were curious to know what kind of animal he would like to be.
"Not very originally, I'd say a dolphin. I've swum with them so often that I'm already part of their family."
Follow the adventures of Stéphane Mifsud !