A couple
and the call of the open sea.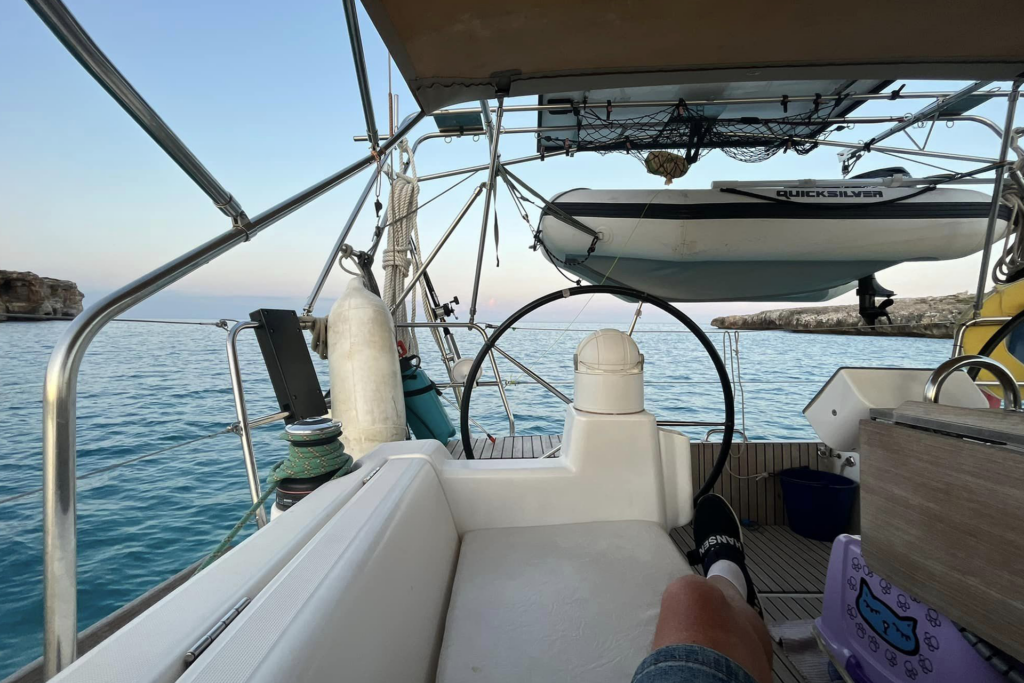 Patrick is a 61-year-old retiree from the Centre region of France. From an early age, he loved hearing about his airline pilot father's tales of adventure and travel. Travelling would seem to be in his DNA, and this passion has always pushed him towards the unknown.

Patrick is never alone on his travels. His partner, Catherine, 57, has been a real trail blazer for 25 years. She loves challenges, outdoing herself and discovering new landscapes. For 10 years together they have been combining their passions and decided to buy a sailboat to set off on a series of exciting adventures.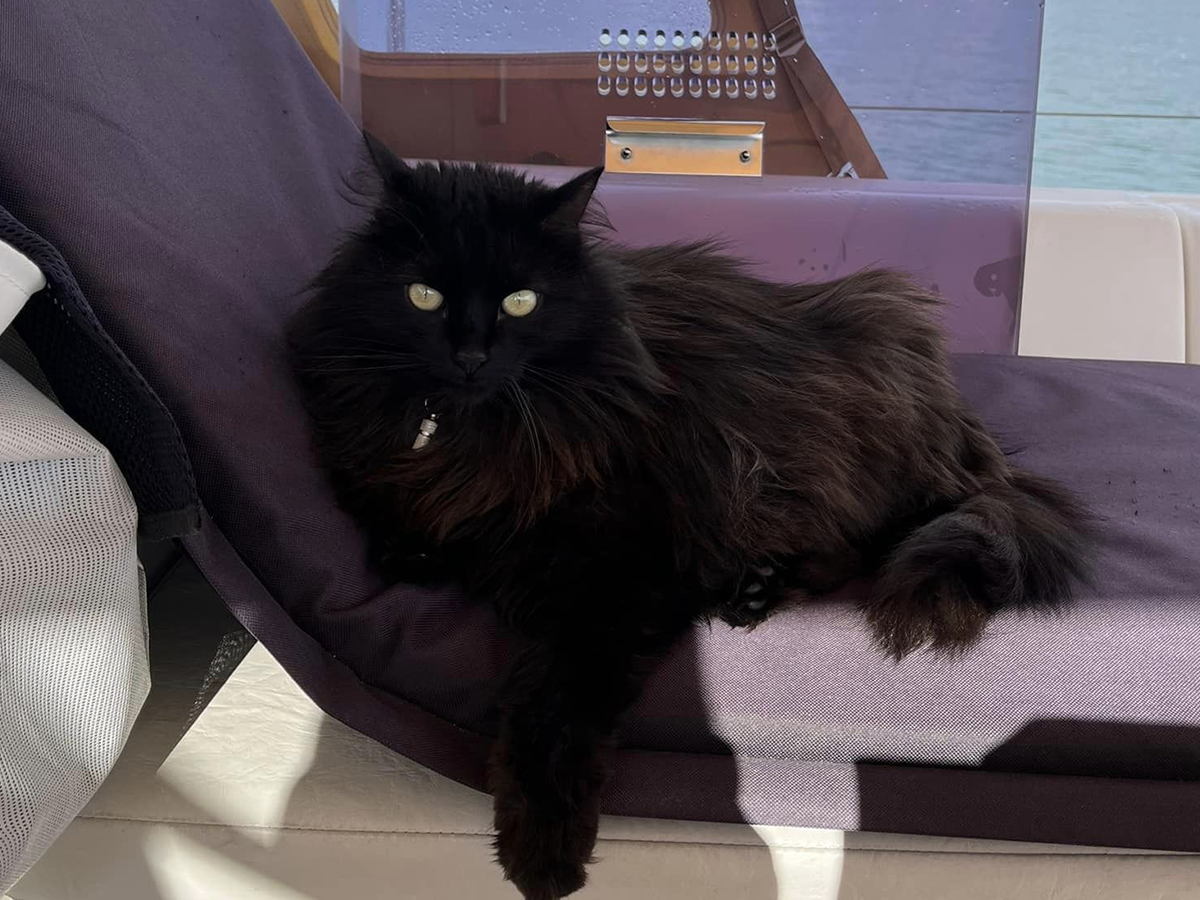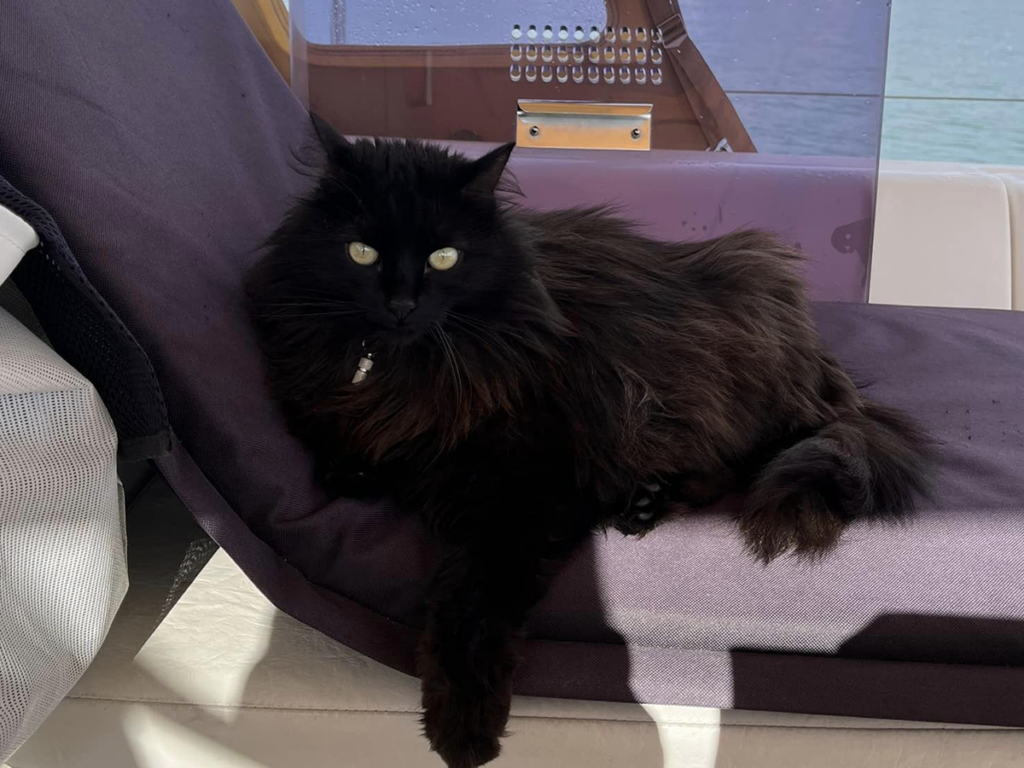 A "Family" Adventure
Along with Yoko, their faithful pet cat, they set off on a singular adventure: discovering new lands, taking on daring challenges and savoring the freedom of the oceans.

Together, they form a close-knit team, nicknamed CAT PAT and 4 Pattes (four legs).

Their slogan says it all: "Sail, Move, Visit!" With a motto like that, you can expect some exciting adventures. They are driven by the desire to flourish through sailing, active exploration and discovering fascinating cultures.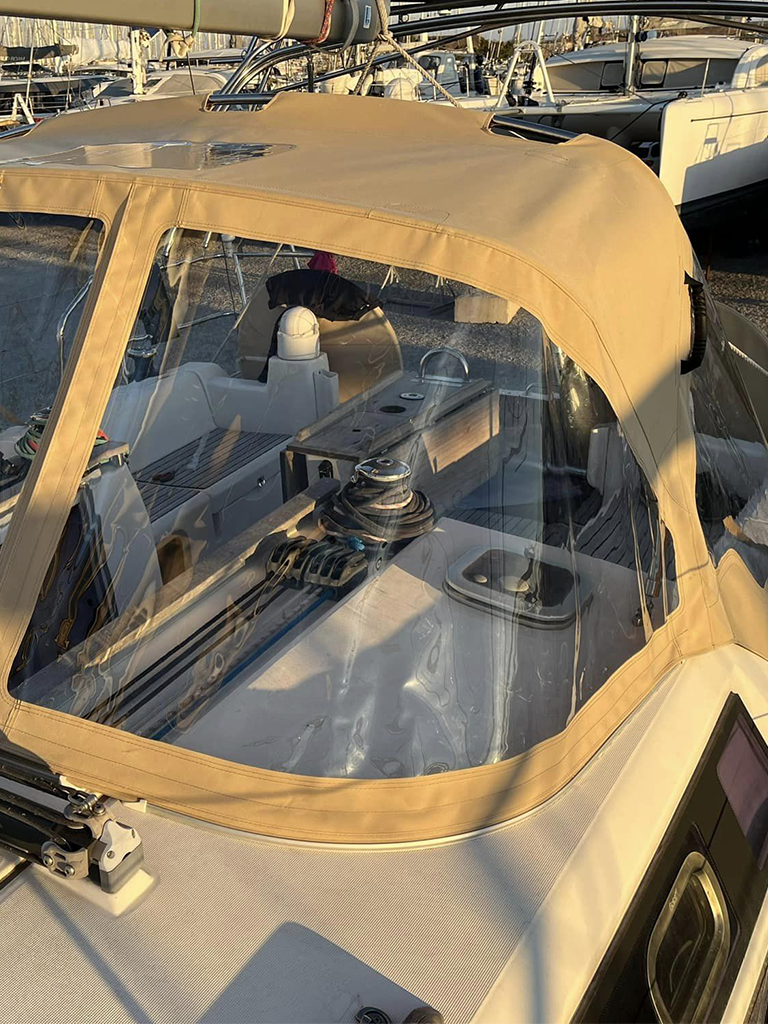 Antécume: more than a sailboat, a travelling companion
Antécume, a Dufour 375, is much more than just a sailboat; she's a faithful partner that makes sailing smooth and pleasant. Thanks to its well-balanced design, it glides effotlessly over the water, offering a smooth and pleasant sailing experience.
To enhance their travel experience, CAT PAT and 4 Pattes decided to fit their Dufour 375 with a roof hood. This versatile canopy offers protection from both sea spray and the sun, making it an essential asset when sailing. It's particularly ideal for day trips, acting as an effective windbreak while at the same time ensuring safety on board thanks to its integrated handrail. What's more, it offers a pleasant shaded area in the boat's companionway.
The sprayhood has become an essential piece of equipment for all sailors. It provides effective protection against sea spray,
while offering a safe shelter for passengers and crew. It has windows for maximum visibility, and its front opening allows good air circulation. The presence of a handrail also contributes to safety on board, in all weathers.
The name of their yacht, Antécume, was not a random choice. One day, during a trip with his father, Patrick had the wonderful experience of meeting the Wayanas, an Amerindian people from Amazonia. He even stayed at Antécum Pata. This unforgettable memory inspired the name of their boat, symbolizing their desire to explore and connect with the world's cultures.
Heading for the Unknown
Their 2023-2024 plans will take them from the south of France to the Atlantic Ocean. The Balearic Islands, Spain, Morocco and the Canaries will be among their stopovers. Each destination will be a page in their log book, filled with adventure-filled stories.
Their journey begins in April 2023, when Antécume's sails will be hoisted to the wind. They'll be sharing their captivating experiences on YouTube and Facebook, inviting other sailing enthusiasts to follow their thrilling adventure.
For CAT PAT and 4 Pattes, adventure knows no bounds. They are the embodiment of joie de vivre, courage in the face of the unknown and determination to push back frontiers. Aboard Antécume, they will be sailing together towards a future full of discoveries.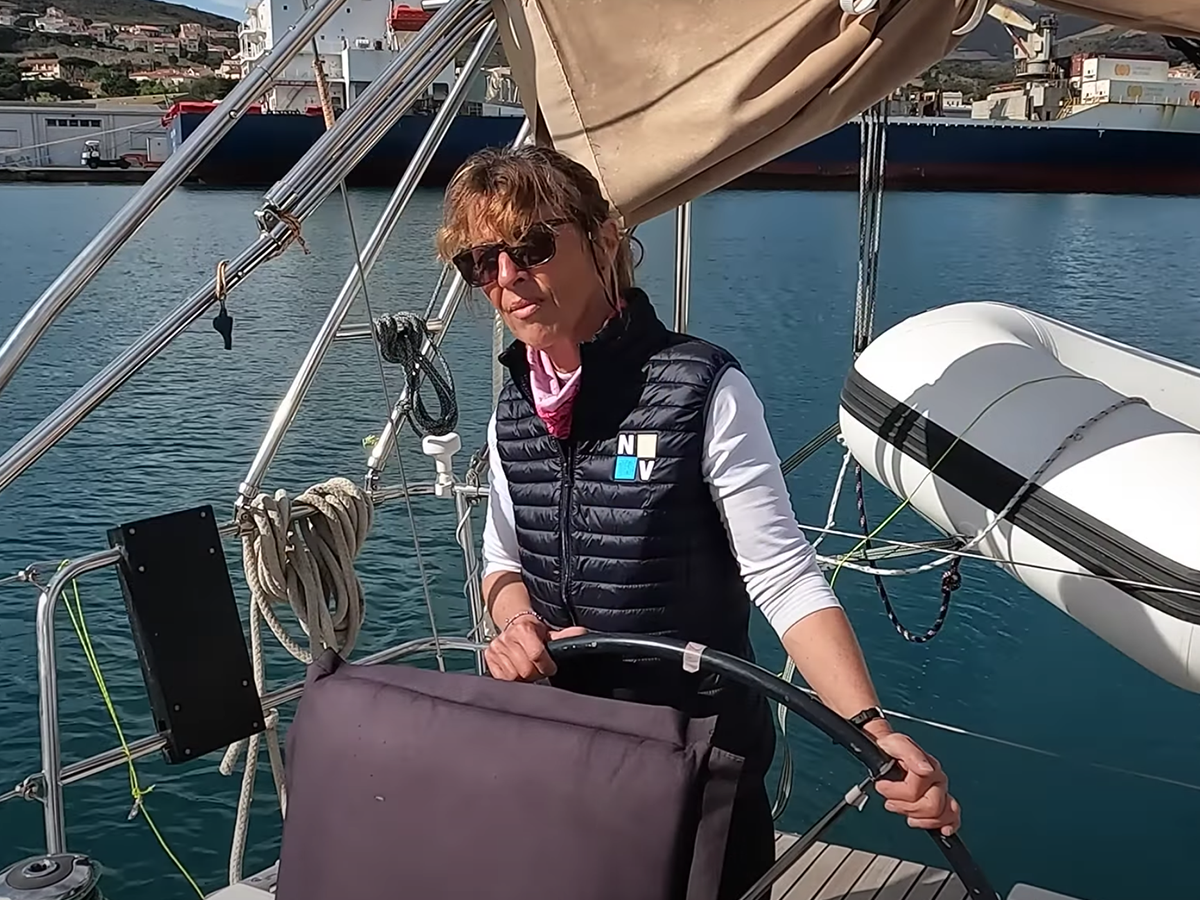 Follow their adventures :