Summer is here at last
and you want to make the most of the sun.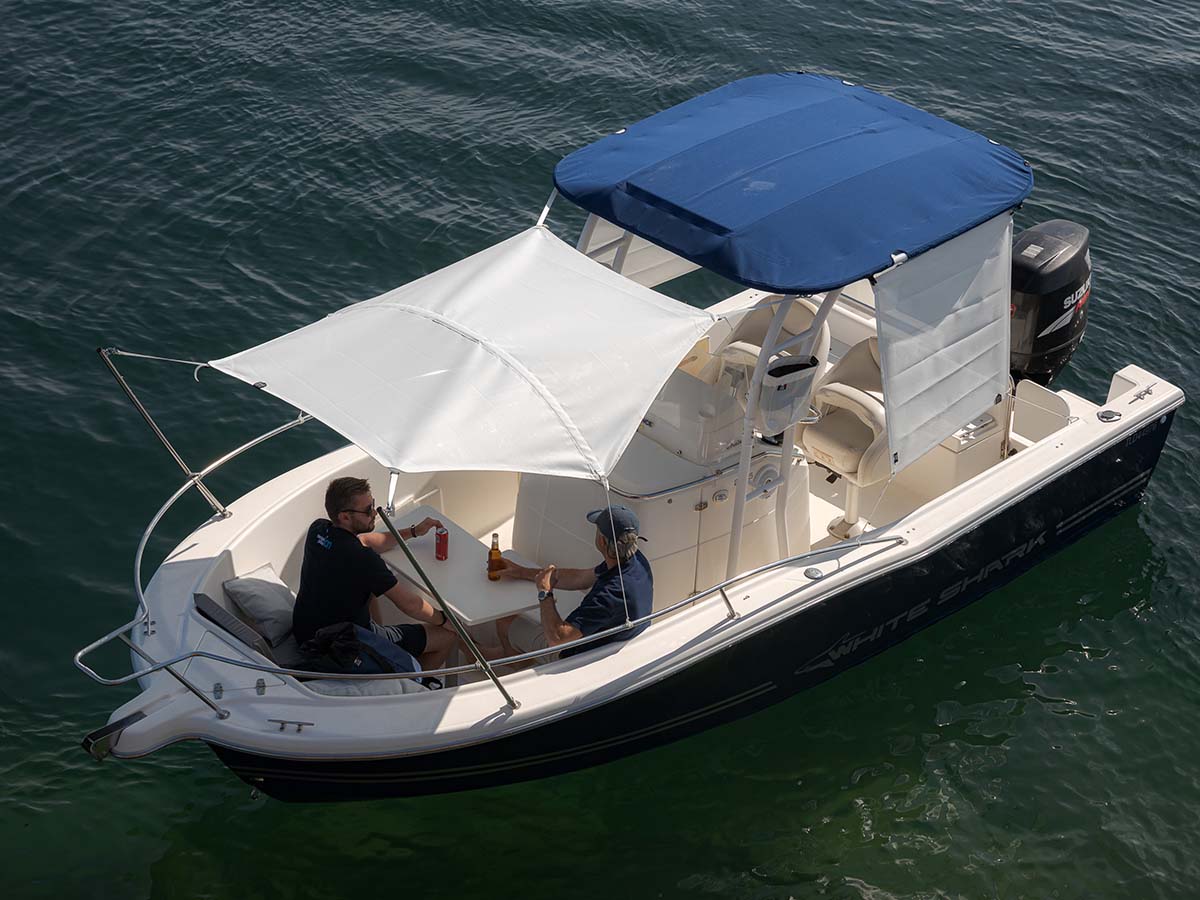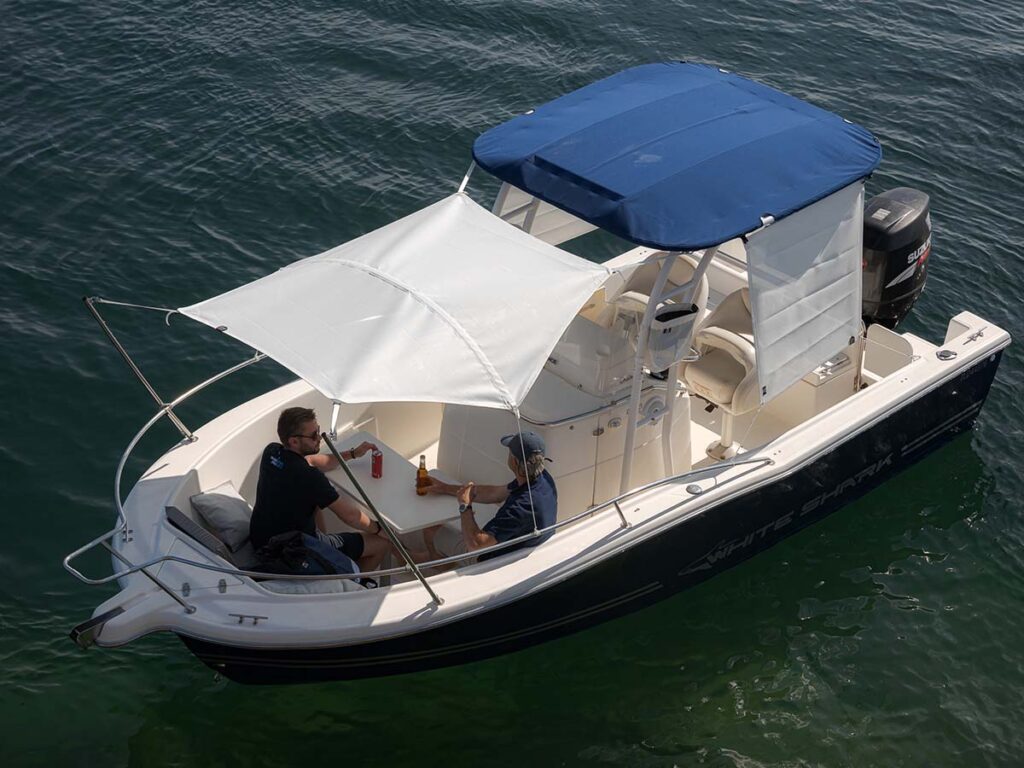 The sea is the perfect place to enjoy and spend time with family and friends. But you need to be well prepared, and above all protect yourself from harmful UV rays, especially when sailing.
Highly fashionable and essential in the home, NVequipment has launched a range of nautical awnings for leisure motorboats up to 9m (rigid or semi-rigid hulls). Today, they are usually only fitted on large boats or multihulls.
We have met the technical challenge: design a simple, easy, practical product with immediate benefits.
You want to know more?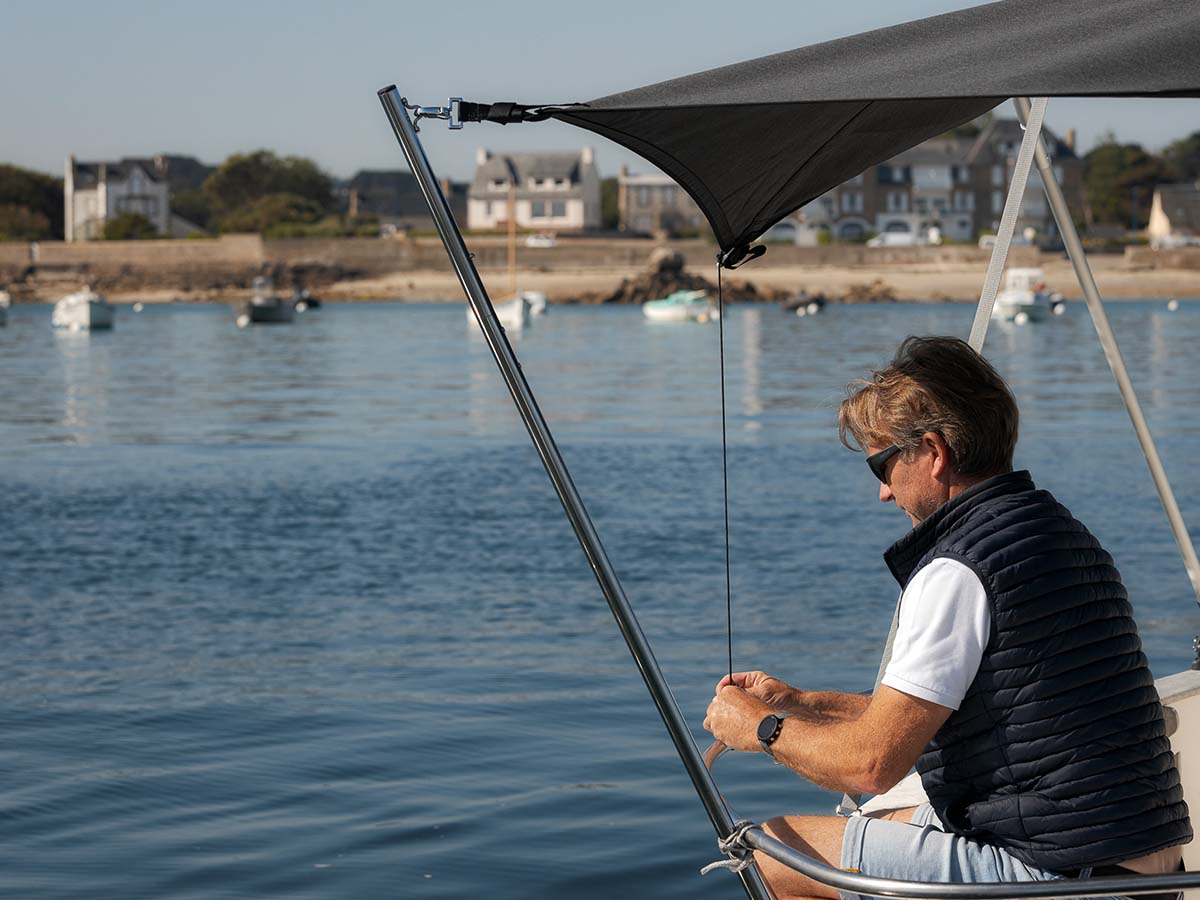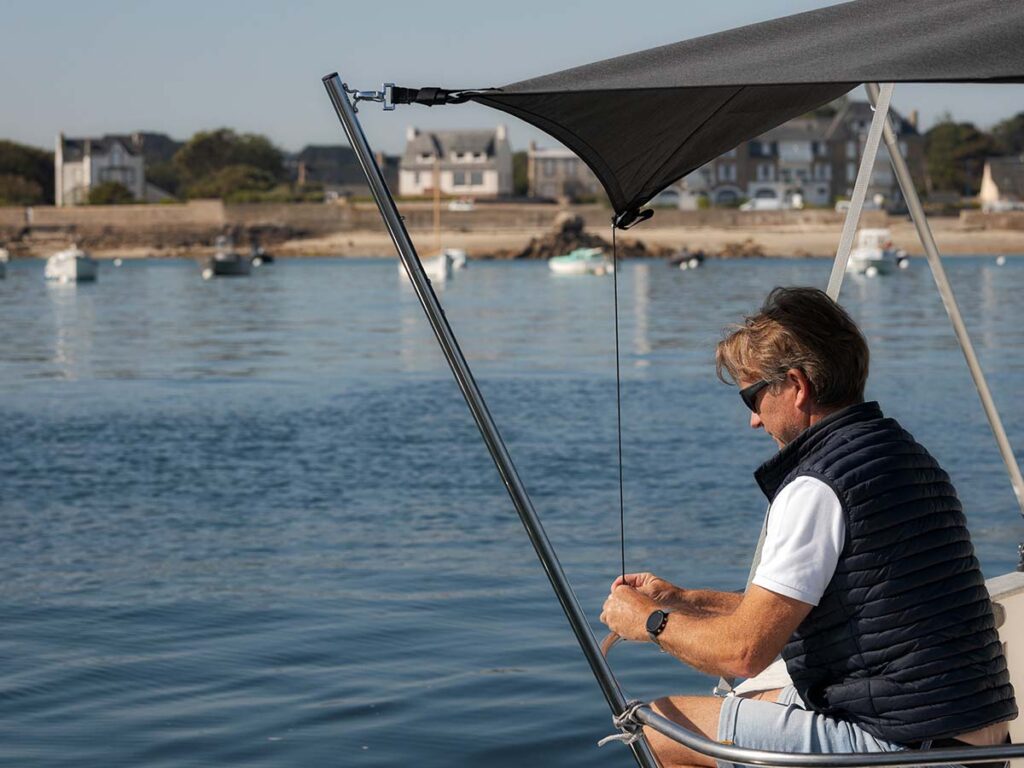 Ideal sun protection for a shady mooring
NV awnings are a very practical and effective solution for reducing the UV rays and heat reaching the boat or sailing area.
They are very easy to install and can be combined with a Summertop or a Bi-Sportline, depending on the model. They provide additional shade, at the front or rear, depending on your model of boat. So you can enjoy a meal at sea, a diving trip or just a relaxing moment with your passengers, while avoiding sunburn or heatstroke!
An addition to the Summertop or Sportline
for even greater protection
The awning can be combined for even more surface coverage: at the front of a Summertop, or at the front or rear of a Sportline.
Awning on Stainless Steel or Aluminium Summertop with selvedge
Adaptable on NV Summertops
Several sizes available
UV-resistant microperforated openwork canvas
2 stainless steel masts Ø 25mm
Front mast height: 1.25 m
Large covered surface: up to 4m²
Assembly instructions and attachment kit included
Approx. weight canvas + masts: < 8kg
[Advantages]: canvas bag and mast storage case included
Sunshade on Sportline
UV-resistant microperforated openwork canvas
2 stainless steel masts Ø 25mm
Height of front and rear masts: 1.25 m and 2 m
Large covered surface: up to 4m²
Assembly instructions and attachment kit included
Approx. weight canvas + masts: < 8kg
[Advantages]: canvas bag and mast storage case included