Student – entrepreneur and skipper
adventure in the great North !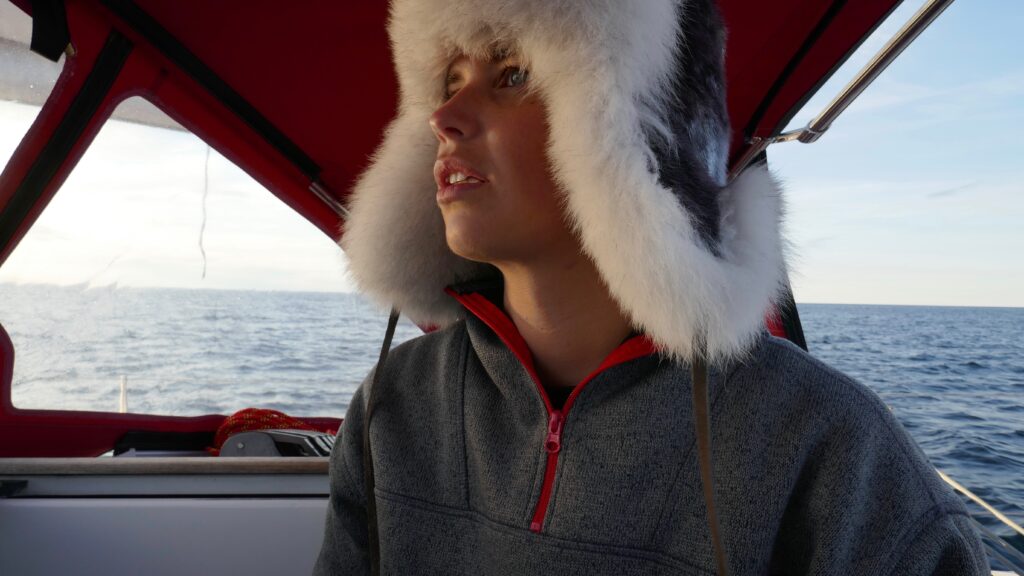 A Head for Adventure
Clara is a young student-entrepreneur who has always dreamed of adventure, and who loves travel and marine mammals. Despite her young age, Clara is already a globetrotter. At the age of 16, she started her adventure by heading to an American high school, then to Spain to study for a year, and finally to Peru for a hands-on internship. This gives us an insight into her desire for escape, and her thirst for exploration and challenge.
 
At the age of 23, she decided to embark on her greatest adventure yet: sailing the legendary Northwest Passage between the Bering Strait and the Baffin Sea. It was at this stage that the Fondation de la Mer Challenge project began. Clara set up her company in 2018, drawing up a business plan, raising funds and finding a boat. After months of preparation and funding, this was the big moment. The first attempt changed Clara's life and strengthened her convictions, even though they had to stop because of the ice.
 
"I didn't think it would have such an effect on my life. In fact, now, I can no longer do without the Arctic."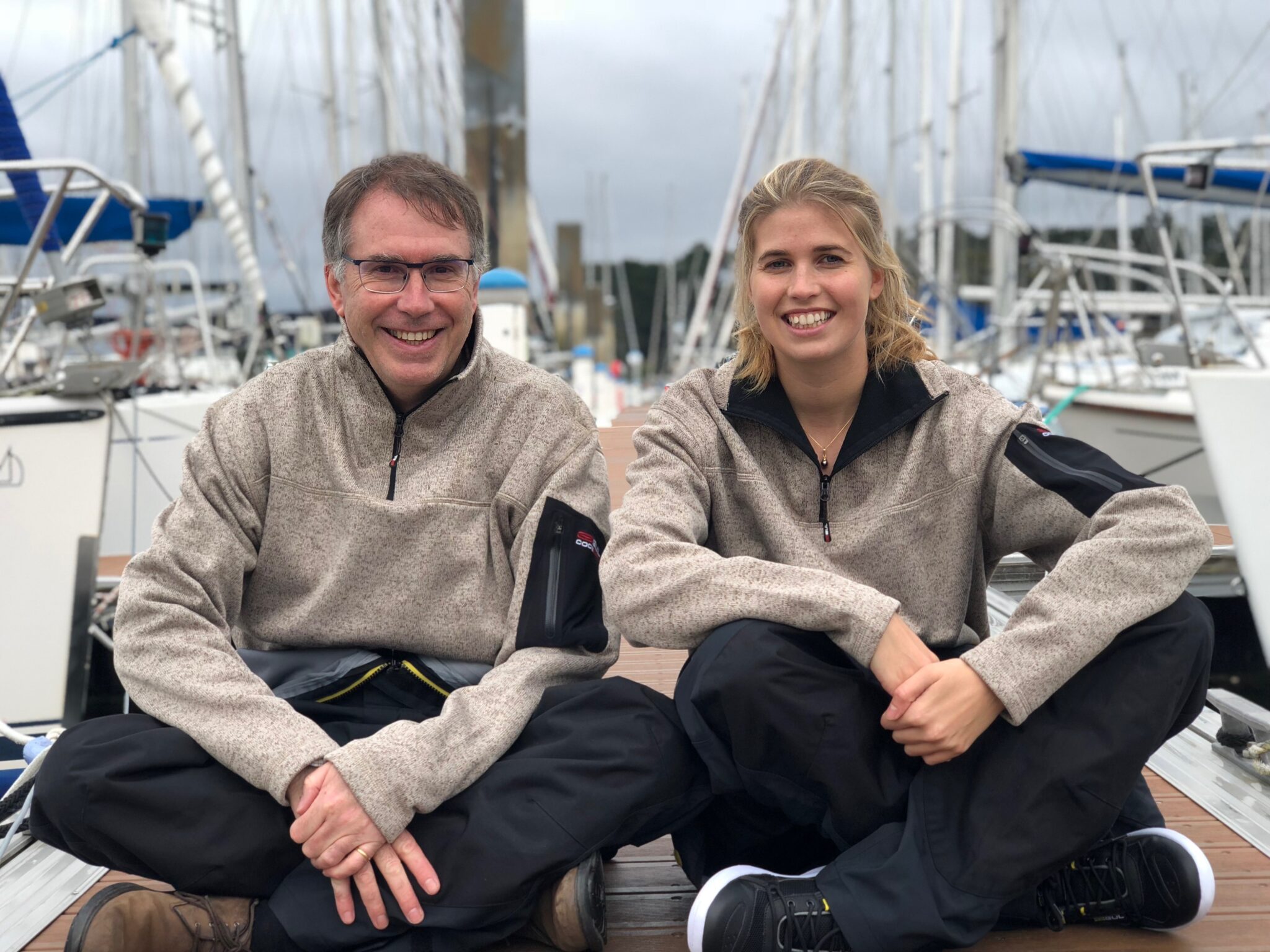 Her crew : Christian, her father.
SIf Clara's love of the sea is inherited, it obviously comes from her father, who was a professional ocean racer from 1983 to 1996. Currently, he is a weather router for racing boats, and he is also director of the company Hokulea. 
Christian has been sailing since childhood, sailing around the world with his sister and parents. 
At the age of 15, he started to listen to Willy de Roos on amateur radio, the first sailor to cross the Northwest Passage. Christian often talked to Clara about it, sparking in her the call of the Far North.
 
Today, they are sailing their dreams together.
A heart as big as the Arctic
Clara is a committed young woman. The first thing she learned from her Arctic expeditions was the need to raise public awareness of the visible consequences of global warming. The beautiful landscapes she passed through are in danger. Far from making people feel guilty, Clara instead strives to show off these beautiful landscapes and convince people to preserve them.
In addition to her commitment to the environment, Clara is also fighting an issue that is close to her heart: the rights of young girls. She defends and promotes her beliefs by supporting Plan International. This is an association that works for gender equality, develops girls' education and raises awareness of the fundamental rights of girls in poor communities.
Her first expedition to the Northwest Passage raised €8,400.