Portrait of a Man Without Limits
Winner of the 2018 GOLDEN GLOBE RACE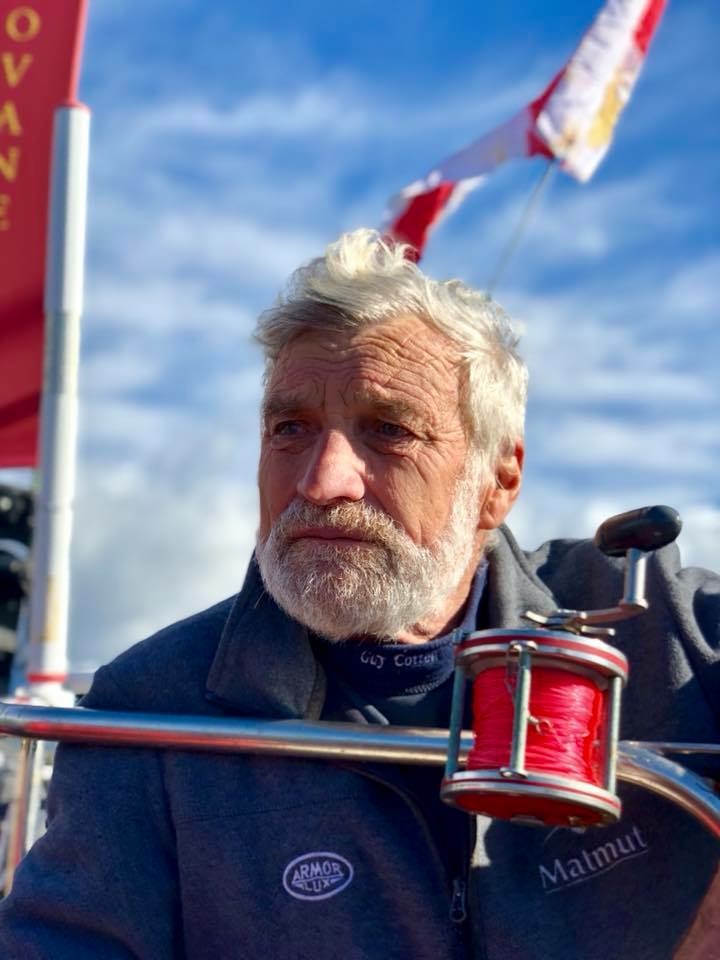 A man who loves a challenge, Jean-Luc Van Den Heede has devoted his life to the sea.
A dyed-in-the-wool sailor, he has turned his passion into his profession. 
A former regatta competitor, he beat the Global Challenge record in March 2004 after 4 attempts: this renowned record is single-handed, round-the-world, against the prevailing wind and currents was done in 122 days, 14 hours, 3 minutes and 49 second on board "Adrien". VDH has graced the podiums of the most prestigious races. Owner of 19 successive boats, VDH remains a personality in round-the-world, solo circles, and is as passionate as ever about sea-going adventures and personal challenges.
Everyone who knows him – sailors, friends, partners – remarks on his particularly friendly and open nature. He was born in Amiens, a month after the German surrender, on 8 June 1945, in, as he proudly declares, "the village where Jules Verne lived and wrote the famous 'Around the World in 80 Days'." Perhaps that where his love of travel came from. Whether it's a case of selective memory or for the sake of a good story, as he remembers it, his first gift was a boat. Jules Verne and a boat: two things which surely helped inspire him to look to new horizons, towards the sea.
And here he is today, preparing for the Golden Race, a traditional round-the-world race with resources identical to those used by pioneers 50 years ago. A back-to-basics race which VDH, one of the planet's most experienced sailors, couldn't miss.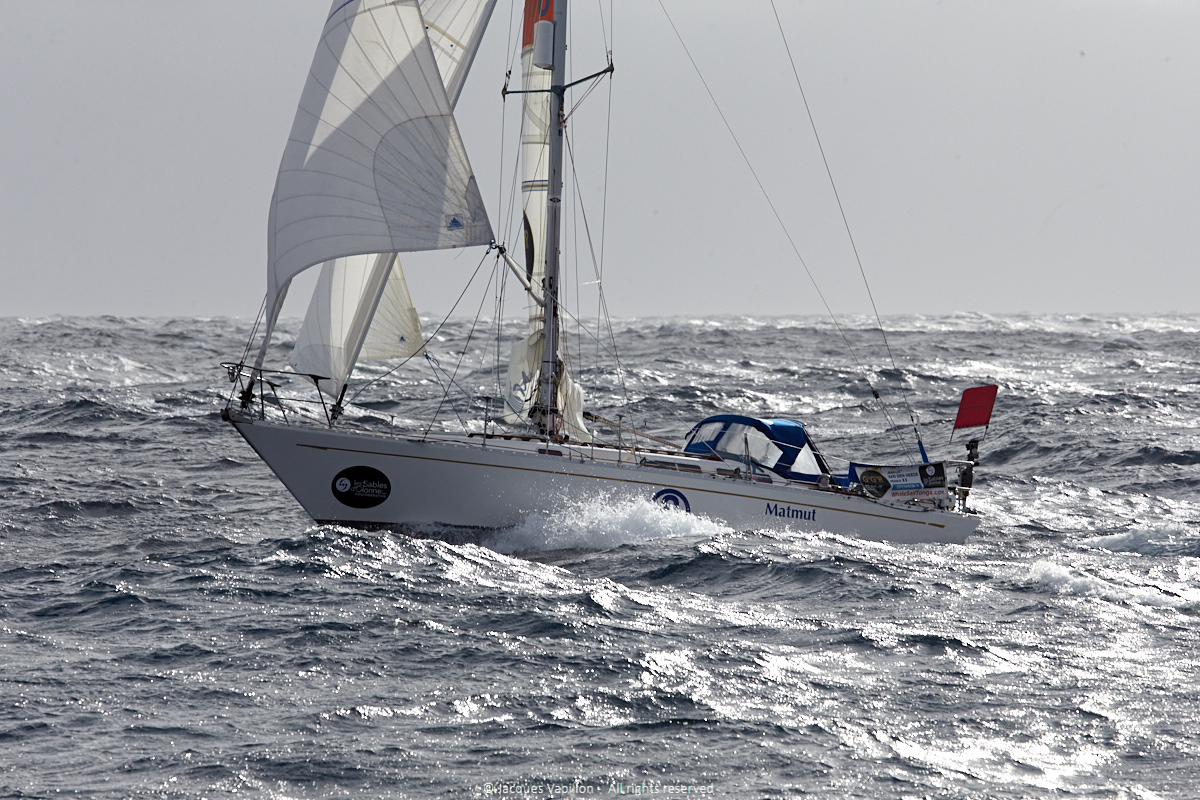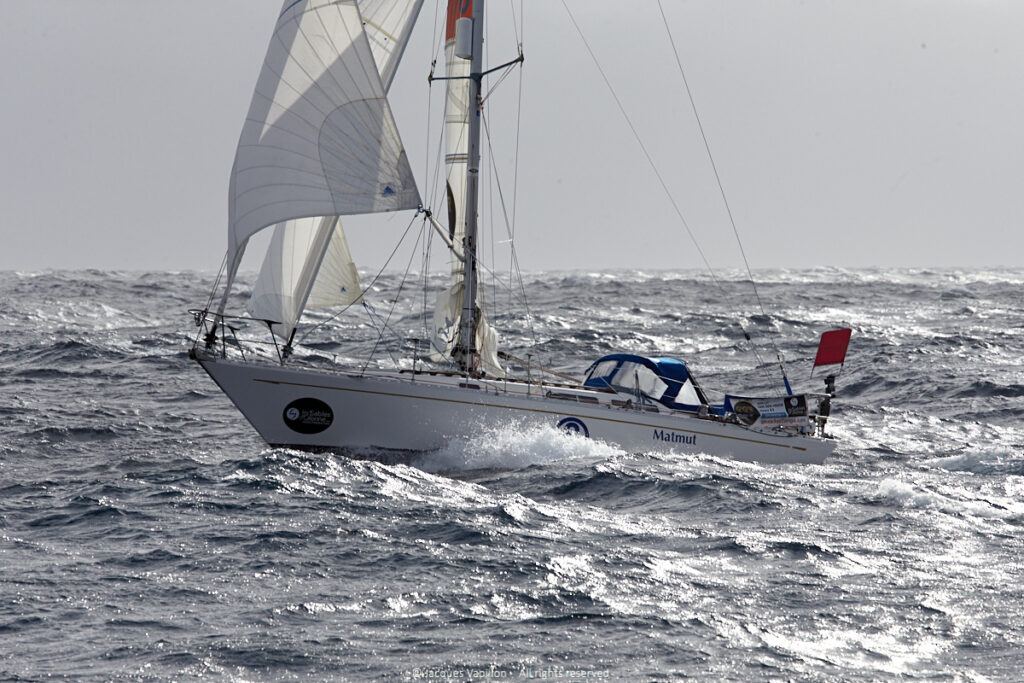 His career includes a dizzying list of achievements
One event after another, involving major ocean races all over the world.
What he loves is novelty and constant change. VDH is one of the pioneers of solo racing.
His first major race was the first mini trans-Atlantic race in 1977 on a Muscadet. A real eye-opener, it confirmed his vocation and he went on to enter race after race.
When he took part in the second mini trans-Atlantic race in 1979, he finished second. The adventurer then took part in the second BOC Challenge, then in the first two Vendée Globe events. He finished third in 1990 and second in 1993. Always up for a challenge, Jean Luc Van Den Heede has rounded Cape Horn twelve times and been around the world solo six times, has made numerous crossings, and broke the backwards round-the-world record in 2004.
Having sailed on 19 successive boats as a competitor or a skipper in ocean races, solo or with a crew, VDH has amassed a unique wealth of experience.
Golden Globe Race 2018: A Well Deserved and Well Equipped Victory
After 7 months at sea, Jean-Luc Van Den Heede arrived in Les Sables d'Olonne on 29 January 2019, winning the 2018 Golden Globe Race at the age of 73. An old-fashioned trip around the world, single-handed, with no GPS or electronics, on a boat built before 1988.
It was a source of great pride for Jean-Luc, a native of Sables d'Olonne, who couldn't hide his joy in rediscovering sailing by instinct.

"It's like going back to the roots of basic sailing as we knew it fifty years ago.'

Lionel Régnier, his friend and sailing accomplice, had been forced to withdraw from the race, but worked with Jean-Luc on the preparation. The two heads worked together on this extraordinary project using each other's experience. Van Den Heede was able to rely on NV protective equipment, specifically designed and provided for the purposes of the competition. Everything he needed to protect him from bad weather and enable him to excel: sprayhood, sprayhood enclosure, electric box cover, companionway enclosure.