Suitable sun protection
for every sailing programme!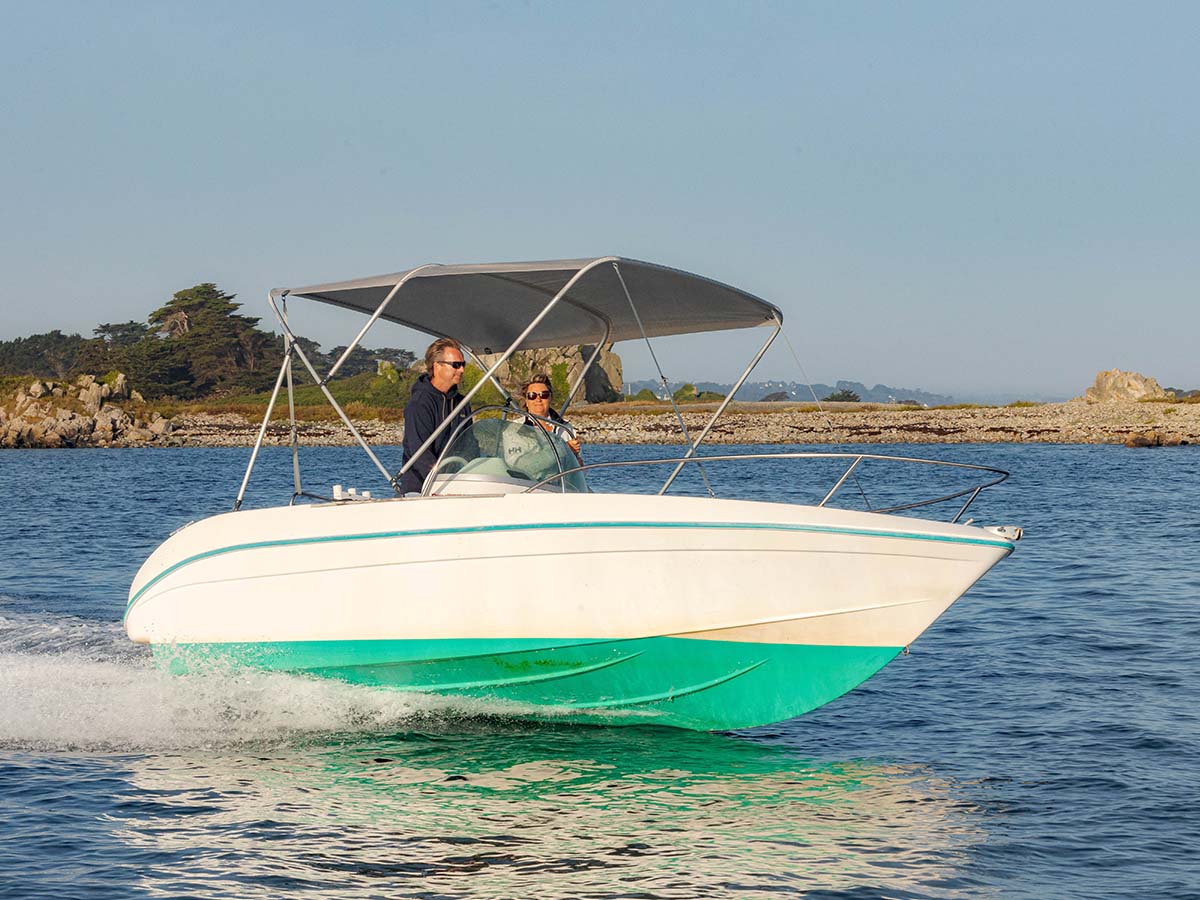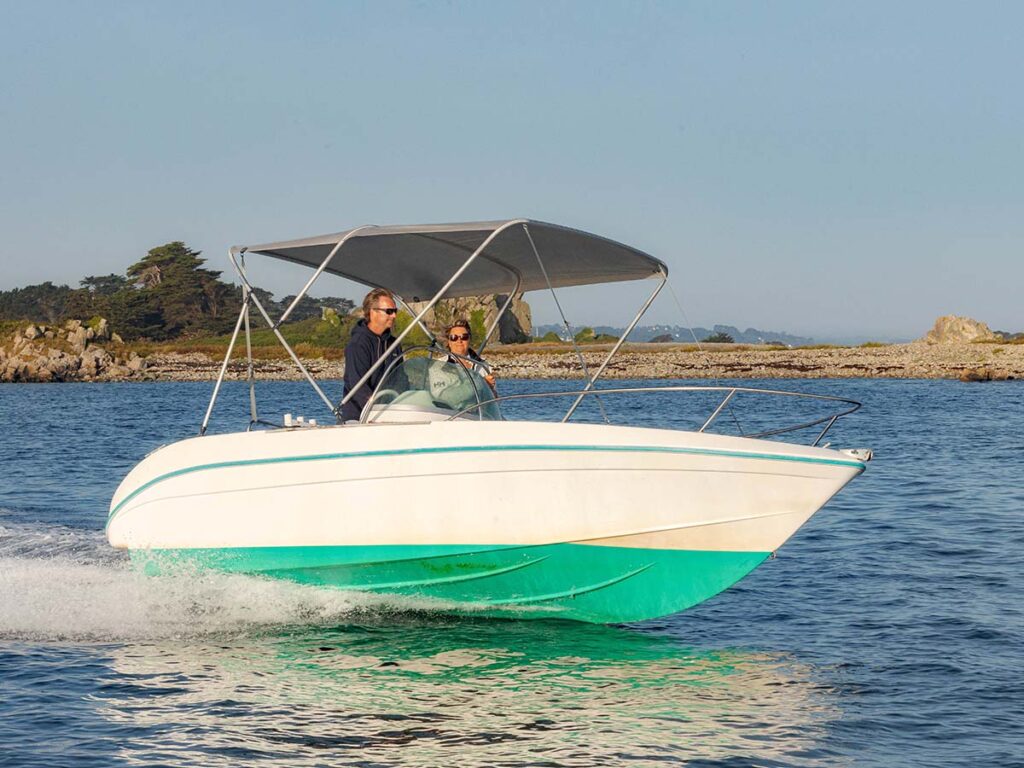 Because your passion has no bounds, NV has developed a range of leisure sun protection to match your sailing plans, for motorboats under 9m with rigid and semi-rigid hulls. Sportline, sun shade and our best-seller since 2006: the Summertop!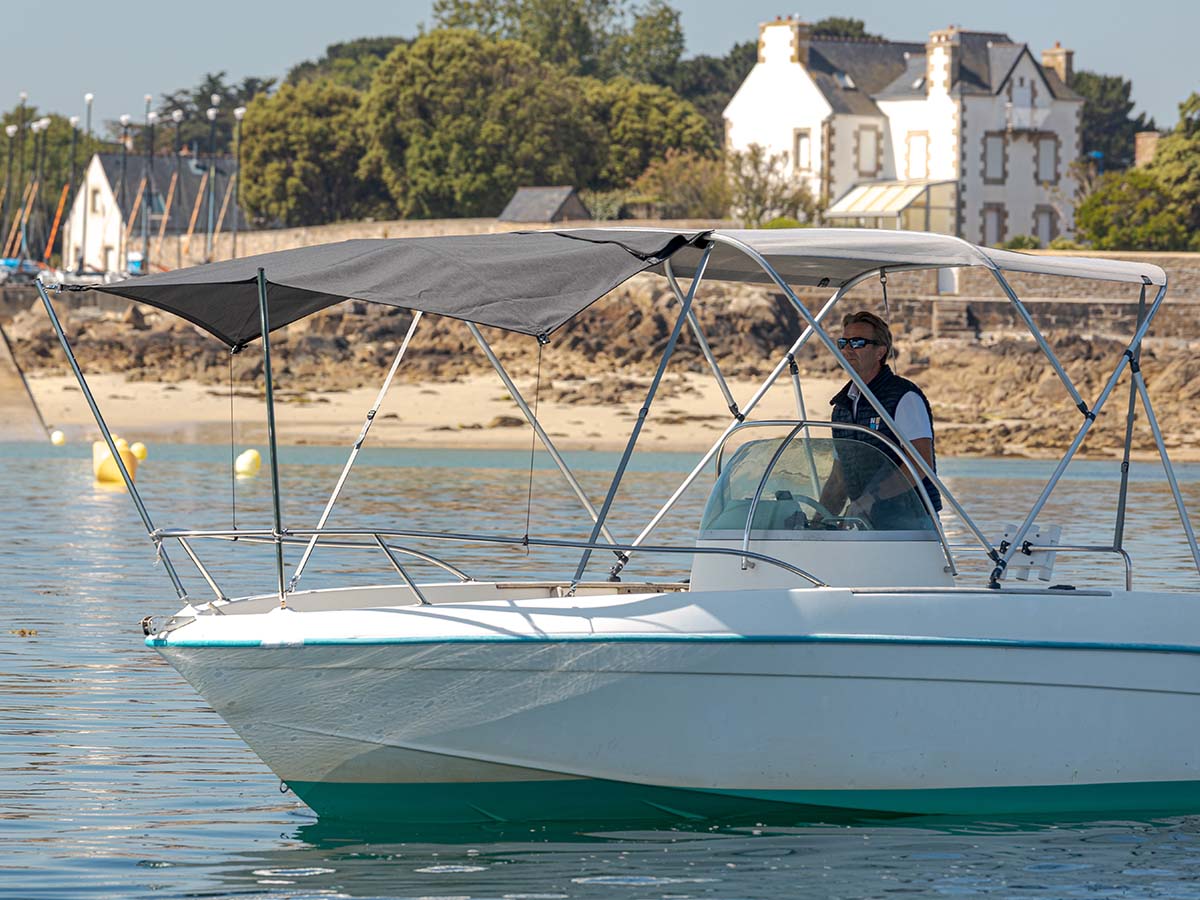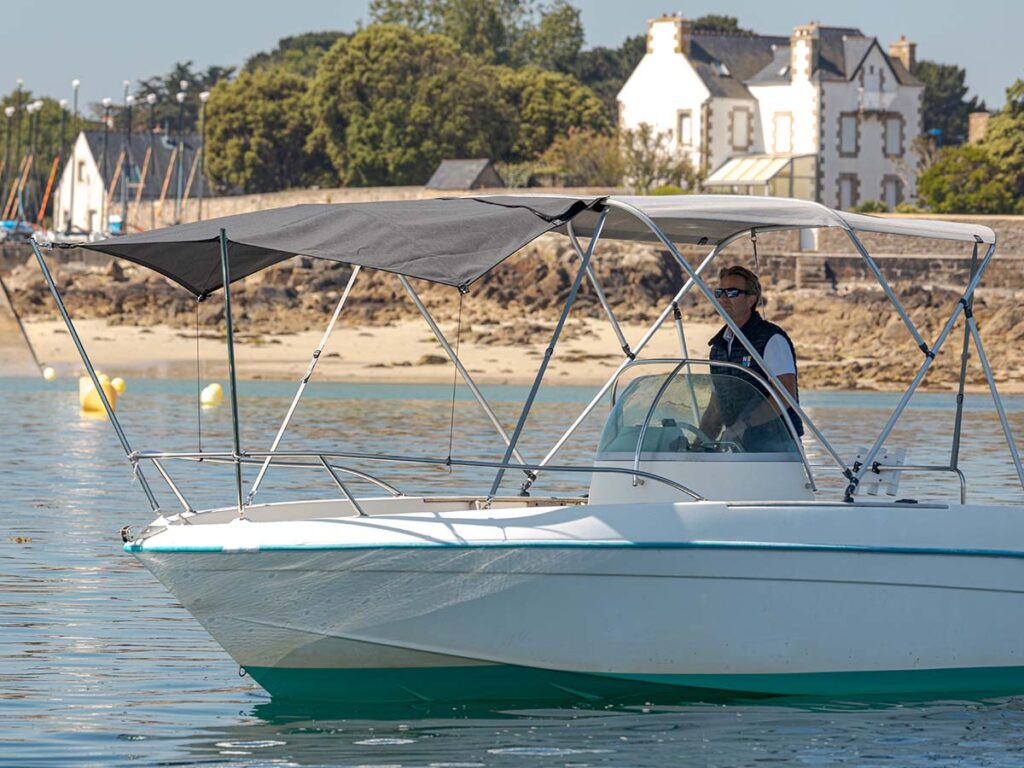 Make the most of your outings at sea, well protected and in complete safety!
This is the range best suited for sailing along the coast. Because the sun can interfere with your enjoyment of the sea, and because your activities change throughout the day, we've designed NV canopies to protect all occupants on board, with large covered surfaces, and modular to suit your needs. The surface area of NV canopies provides ample shade for your cockpits, up to around 20% more than what's available on the market.
You'll love it for:
Its style: fits perfectly on the boat
Its volume: space-saving design
Highly modular: folds and unfolds easily to suit your needs at sea
Ease of installation: easy to assemble and disassemble, moored or at sea.
STAINLESS STEEL SUMMERTOP
This is our famous best-seller in the Summertops range, with its 316L STAINLESS STEEL finish, popular for the wide choice of available colors and its practical storage bag. A sure bet in the Summertops range, it remains a traditional, sturdy product that has stood the test of time, ensuring perfect protection for you and your loved ones at sea.
PRODUCT ADVANTAGES
Full cockpit sun protection
Large covering capacity 2m50 long
All-stainless-steel structure, with 25 mm diameter, articulated parts designed for the marine environment
Designed to cover most models of open or semi-rigid hulls -9m with 3 sizes available
Natural handrails keep people safe on board
Rear supports and canvas storage bag included
AND FOR EVEN MORE
COMFORT ONBOARD
Why not match the stainless steel Summertop with one of our accessories :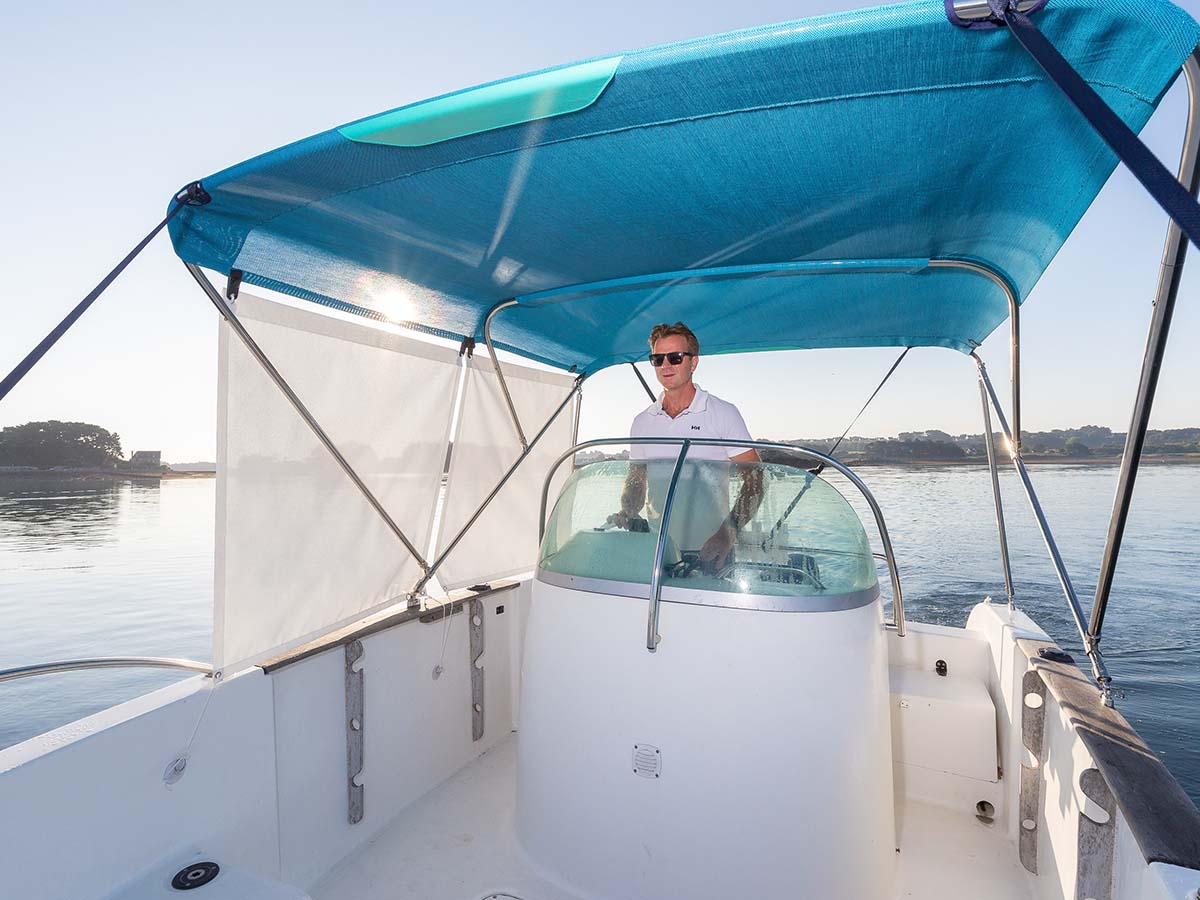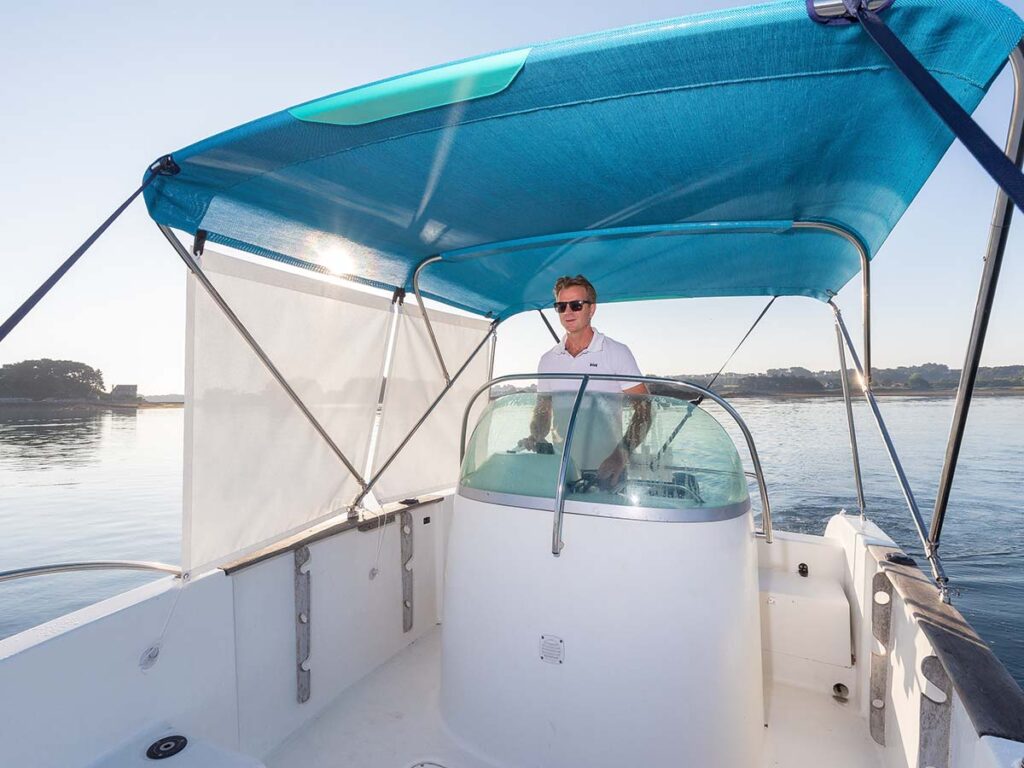 ALUMINIUM SUMMERTOP WITH SELVEDGE
Anodized ALUMINIUM is a hard-wearing material that allows the Summertop to be used sailing at speeds of up to 20 knots, while adding a stylish modern look to your boat.

NV perfectly master selvedge technology, and offers you an optimized version of the Summertop, with 4 major advantages for your open hull or semi-rigid boats less than 9m: simplicity, sobriety, style and affordability.

PRODUCT ADVANTAGES
Sporty and elegant, the canvas is perfectly stretched and held in the aluminium arches with selvedge.
Simple design, thanks to the selvedge and no sheaths
Wide choice of colors from our NV color chart
Easy to install/remove the canvas on the arches
Storage bag included for the canvas
4 sizes to cover boats from – 7m up to 9m
FOR MORE
COMFORT ONBOARD
Why not match the aluminium Summertop with selvedge with one of our accessories :