ACCESS by NV
Decorative cushions
Create a cosy and trendy personal style
NVequipment is launching its first collection of Outdoor cushions, specially designed to create your atmosphere on board. Style your boat with this range of cushions to bring a decorative touch of Design to your cockpit and delight your family and friends. 2 ranges – Mosaïk and Corfou. Mix and match to get beautiful colour combinations!
Product only available from specialist retailers.
Category :
Sailing boat
Type :
Comfort accessories
Price :

Cushion Carfou Square
€40.00 excl. VAT

Cushion Carfou Rectangular Corfou
€61.67 excl. VAT

Cushion Mosaik Square (Yellow)
€40.83 excl. VAT

Cushion Mosaik Rectangular (Yellow)
€65.83 excl. VAT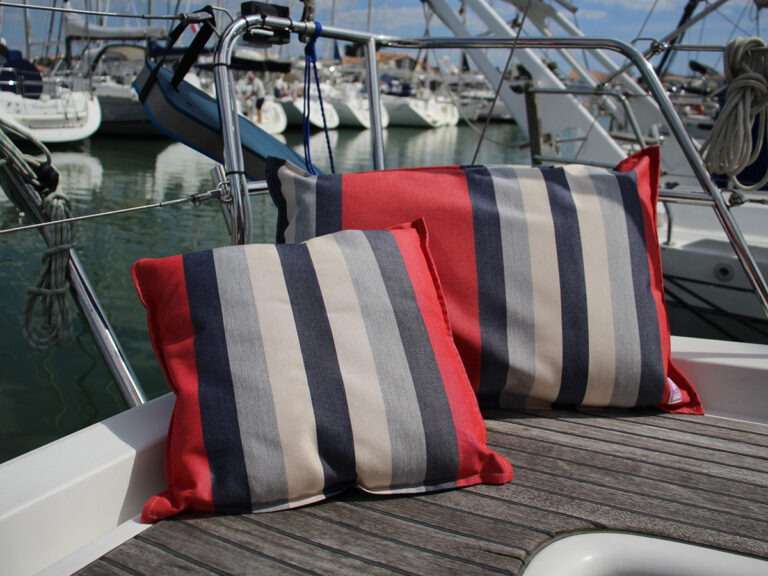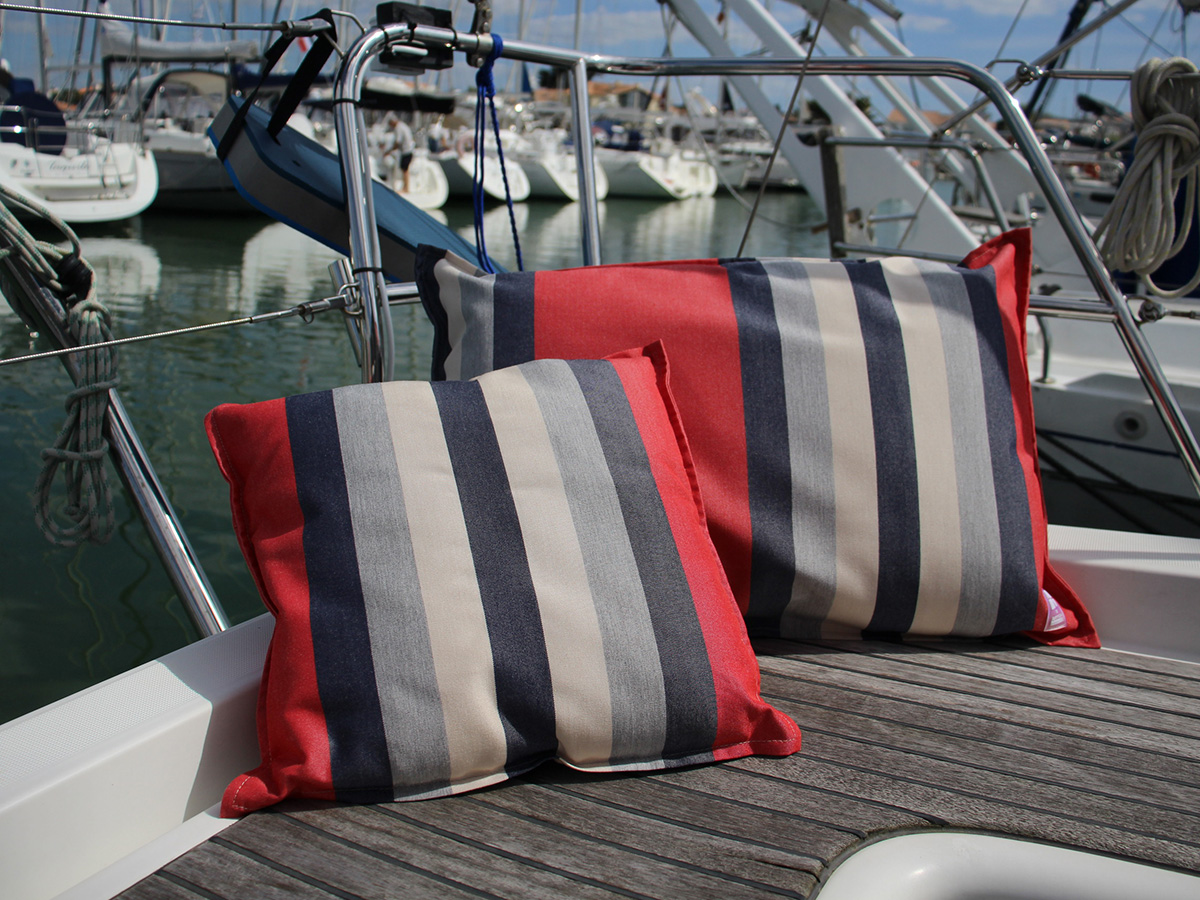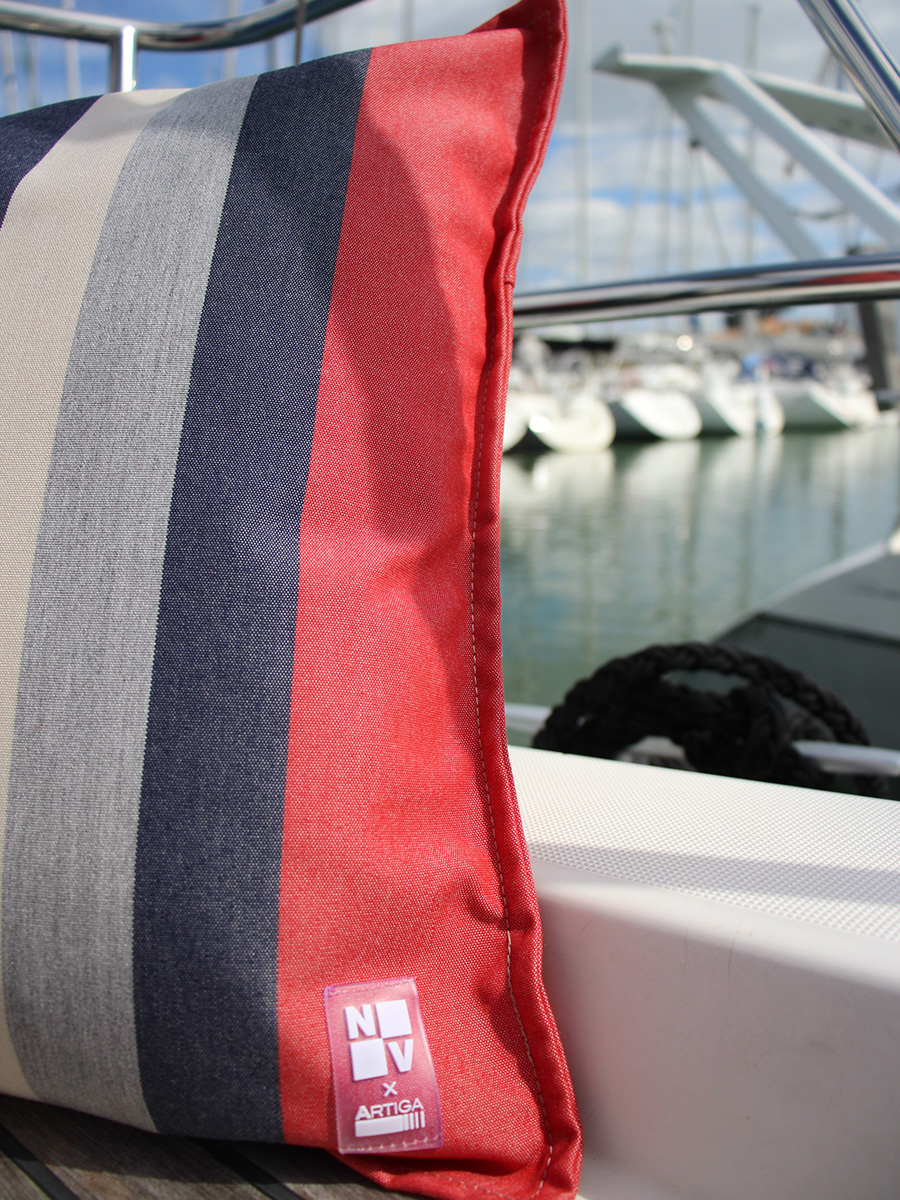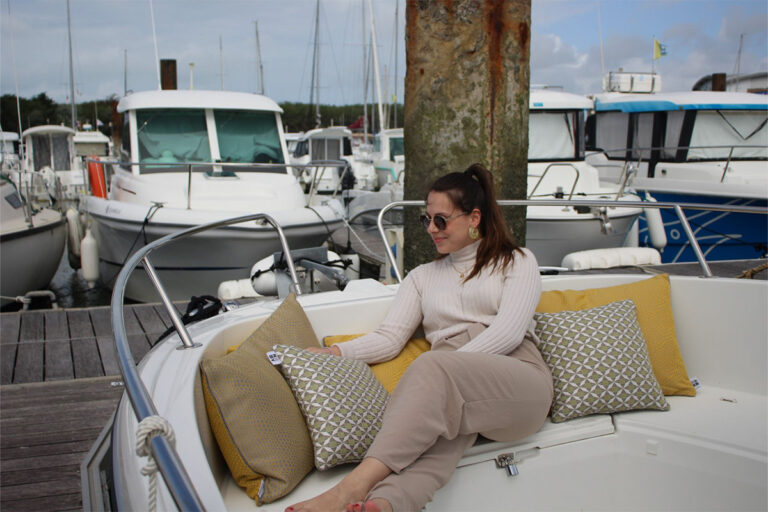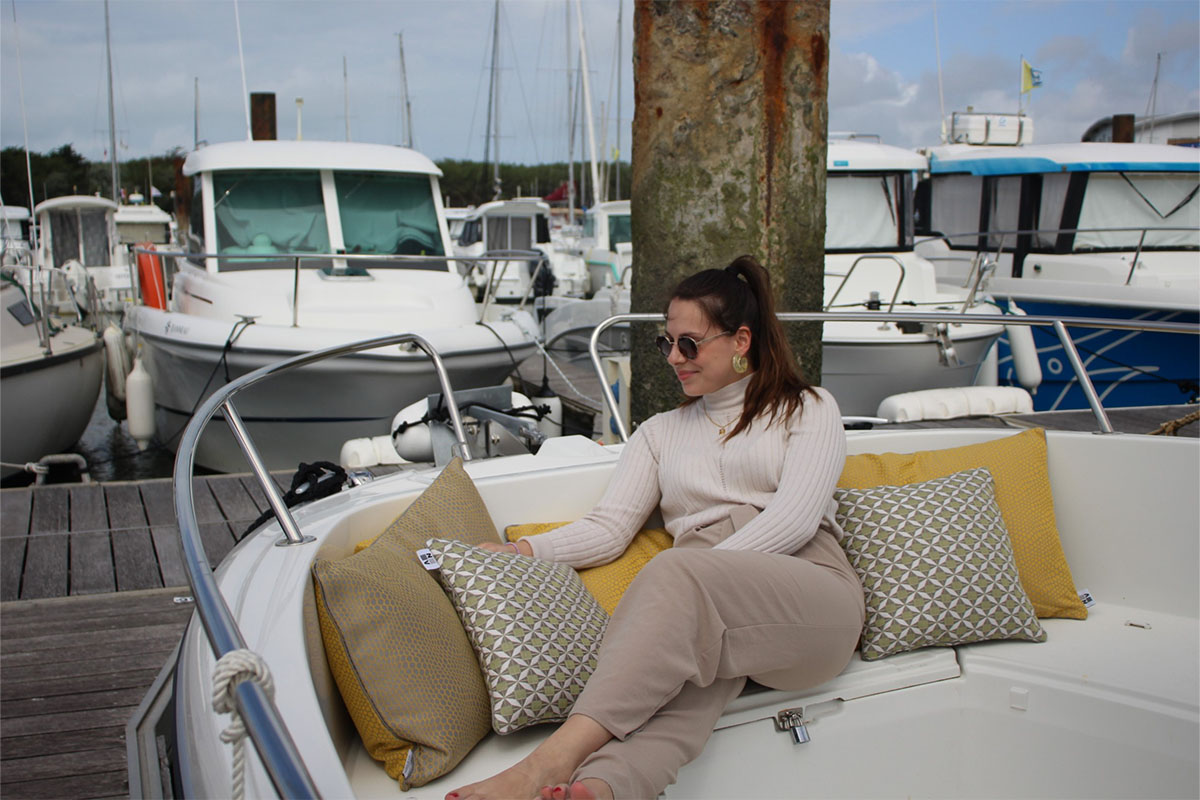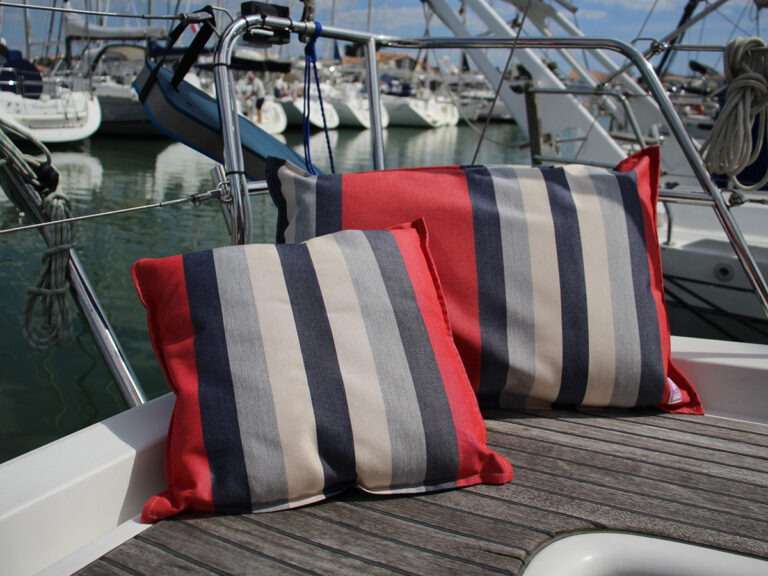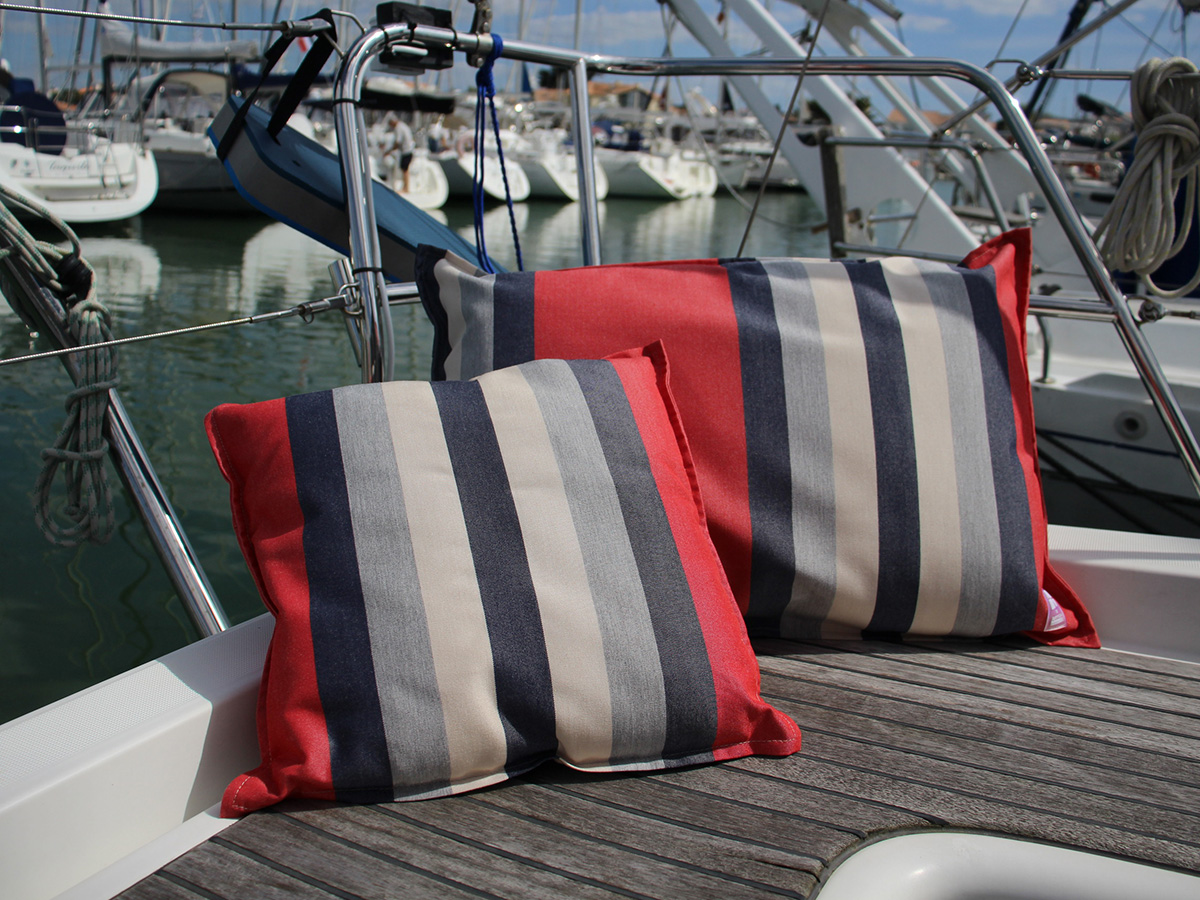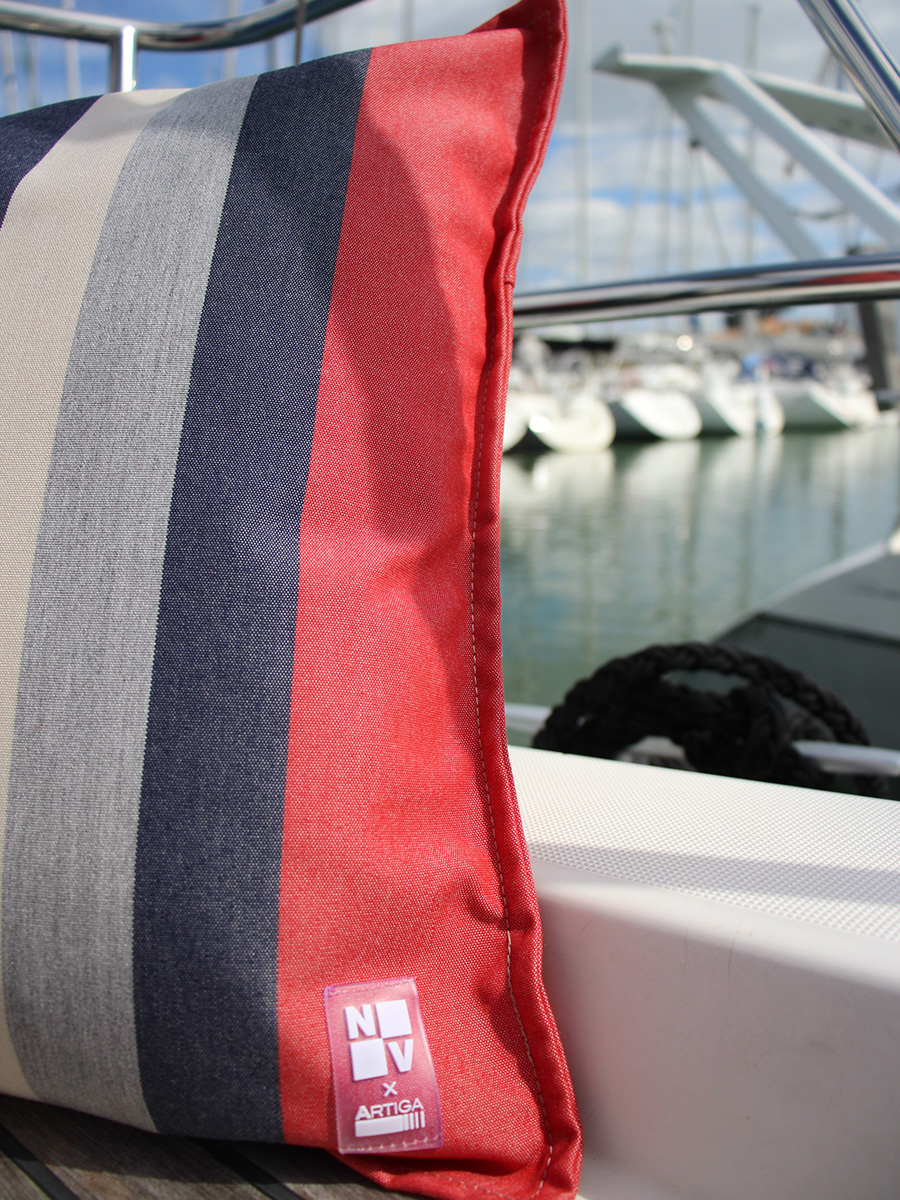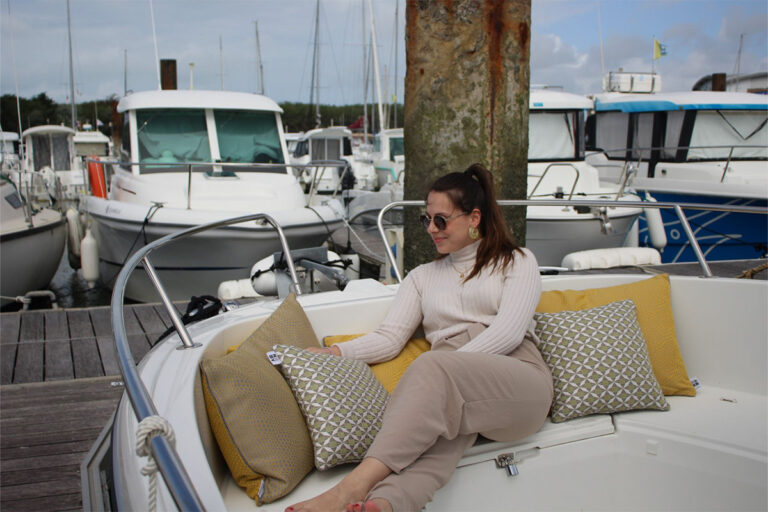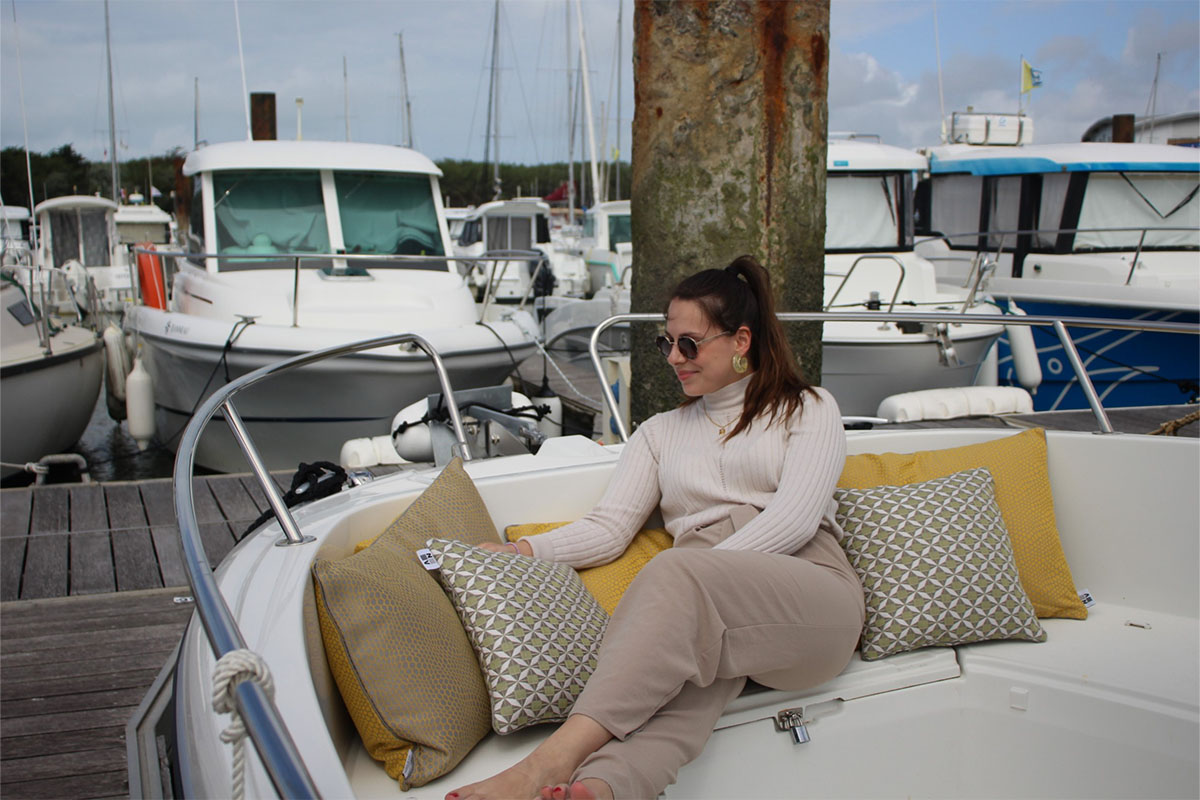 NV advantages
TECHNICAL DESCRIPTION
NV TIPS
NV advantages
Indoor or outdoor use
Specially treated canvas for outdoor use: water repellent, stain resistant, removable and machine washable
Delivered ready to use with the cushion and its cover
Made in France and guaranteed for 2 years
Limited stock: colour may change
TECHNICAL DESCRIPTION
MOSAÏK RANGE​
Sunbrella Plus 100% acrylic canvas
Color : Blue
2 textile texture effects for indoor or outdoor use (mix and match according to your mood)
Sold individually:
40×40 cm square blue jacquard
70×45 cm rectangular ice blue
ARTIGA RANGE
Sunbrella Plus 100% acrylic canvas
Color : Bengali/Papaya or Bengali/Sky
Cheerfully original
1 side Java stripes and 1 side plain
Sold individually:
40X40 cm square
70X45 cm rectangular
NV TIPS
Regular cleaning is recommended to keep your cushions looking good and protect against wear.
Covers are removable and can be machine washed at 30°.
Descriptions are for guidance only and may be subject to updates. Contact your specialist retailer.

Are you interested
in this product?

Universal
ACCESS products are designed to fit many boat models depending on the product and type of boats: wheelhouse, open hull, semi-rigid but also sailboats.

Ready to use
Practical and ingenious, ACCESS products offer immediate protection and comfort, attachment kit with instructions for use and advice included.

Accessible
We have made it our mission to offer a range of products at affordable prices, so that every sailor can enjoy his/her passion to the full.

Toile Sunbrella® Source
A gesture for the planet. With almost a third of the total weight in recycled yarn, these fabrics give our products high resistance to warping and tearing, with a beautiful textured finish.