NV brand
Fishing Awning
Ideal protection for fishing enthusiasts
Attached to the wheelhouse, it offers you a convivial space for leisure and relaxation covering 2/3 of the aft cockpit, fully foldable. Practical and fixed to the wheelhouse, it protects from the sun while leaving the space for necessary fishing movements.
Unlike the wheelhouse canopy (fitted to the width of the wheelhouse), this product is fitted to the model of the boat as configurations are more complex, due to cockpit access.
For Wheelhouse boats under 9m – Sun protection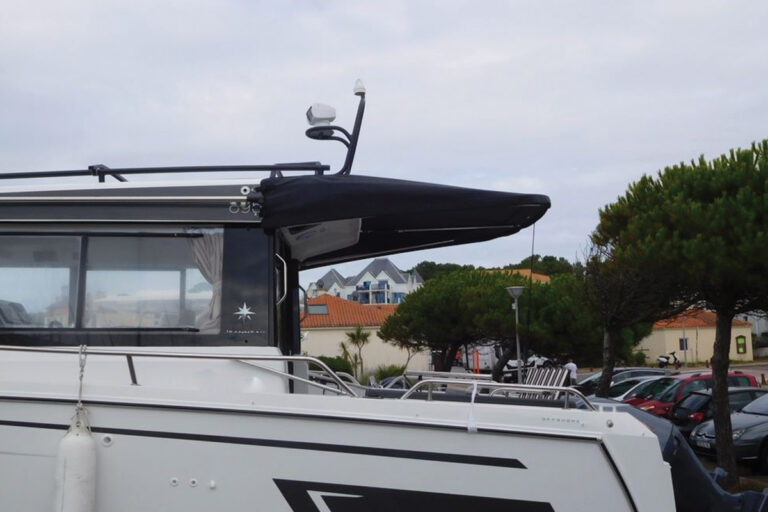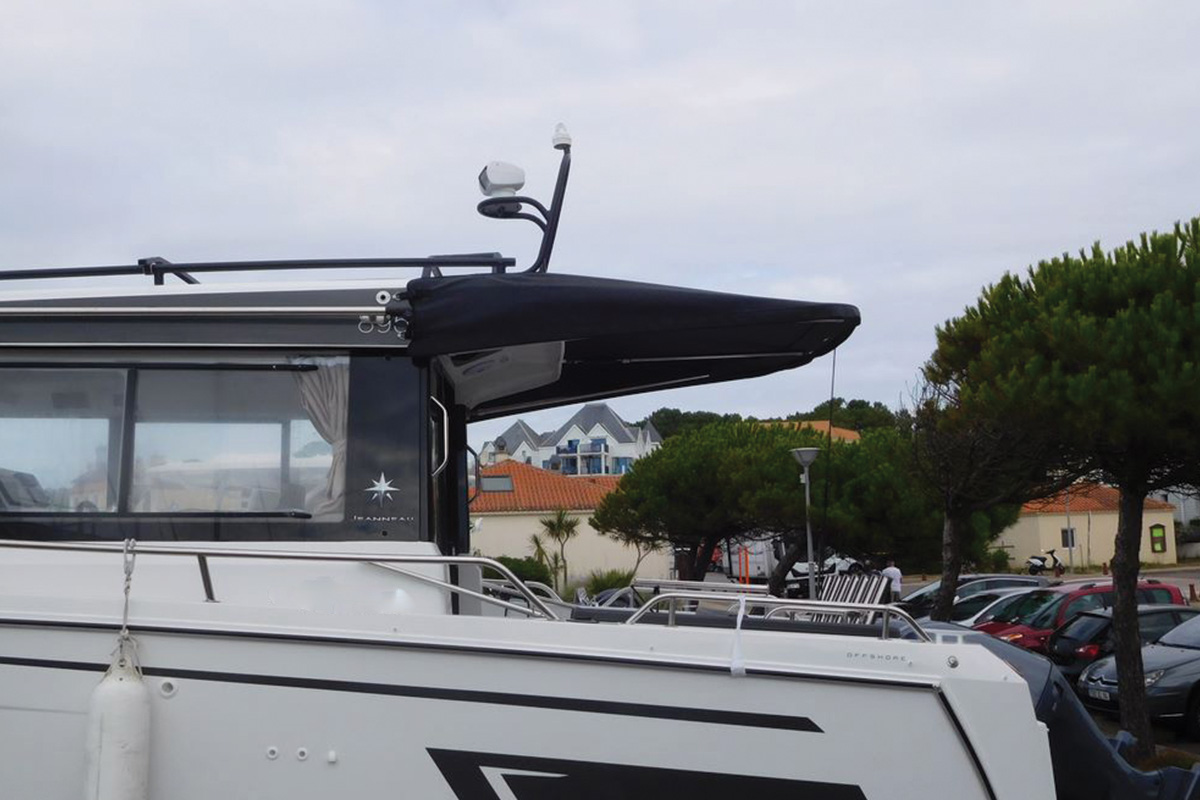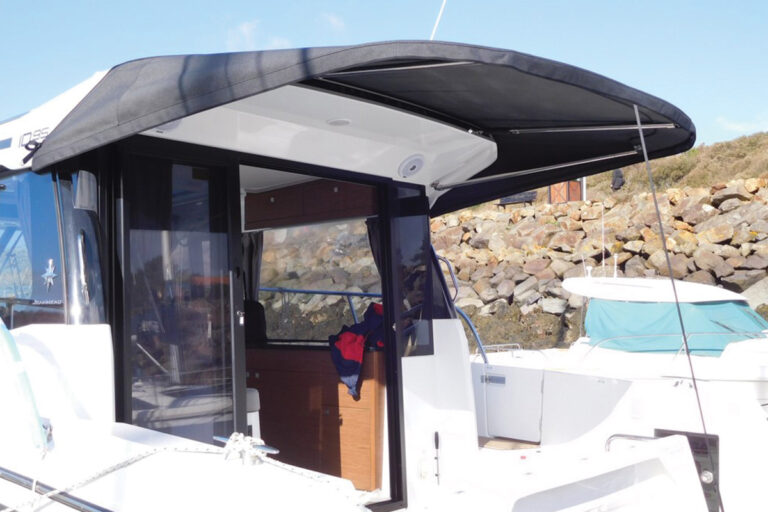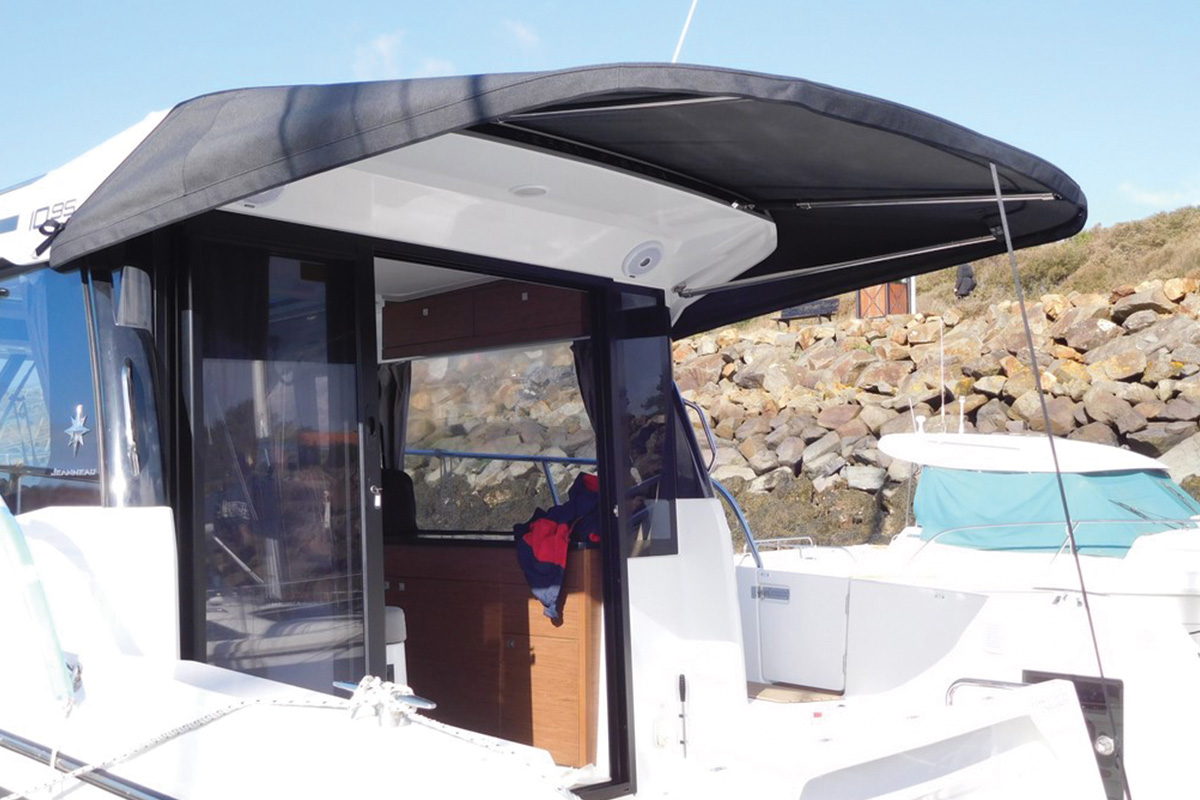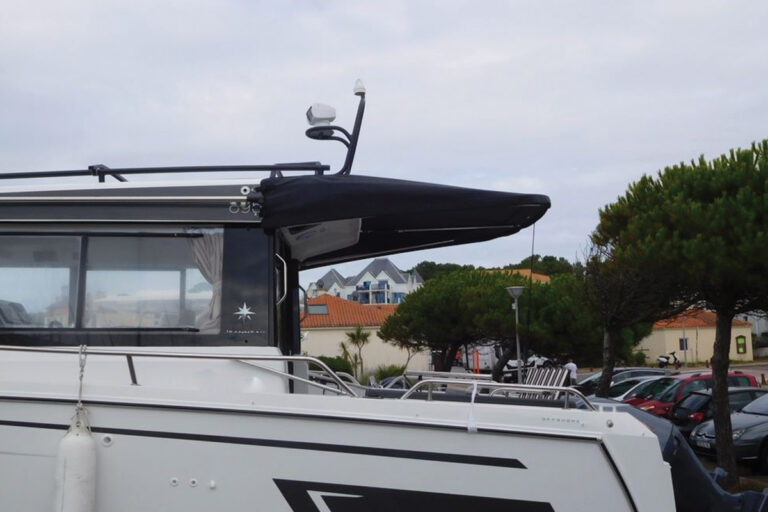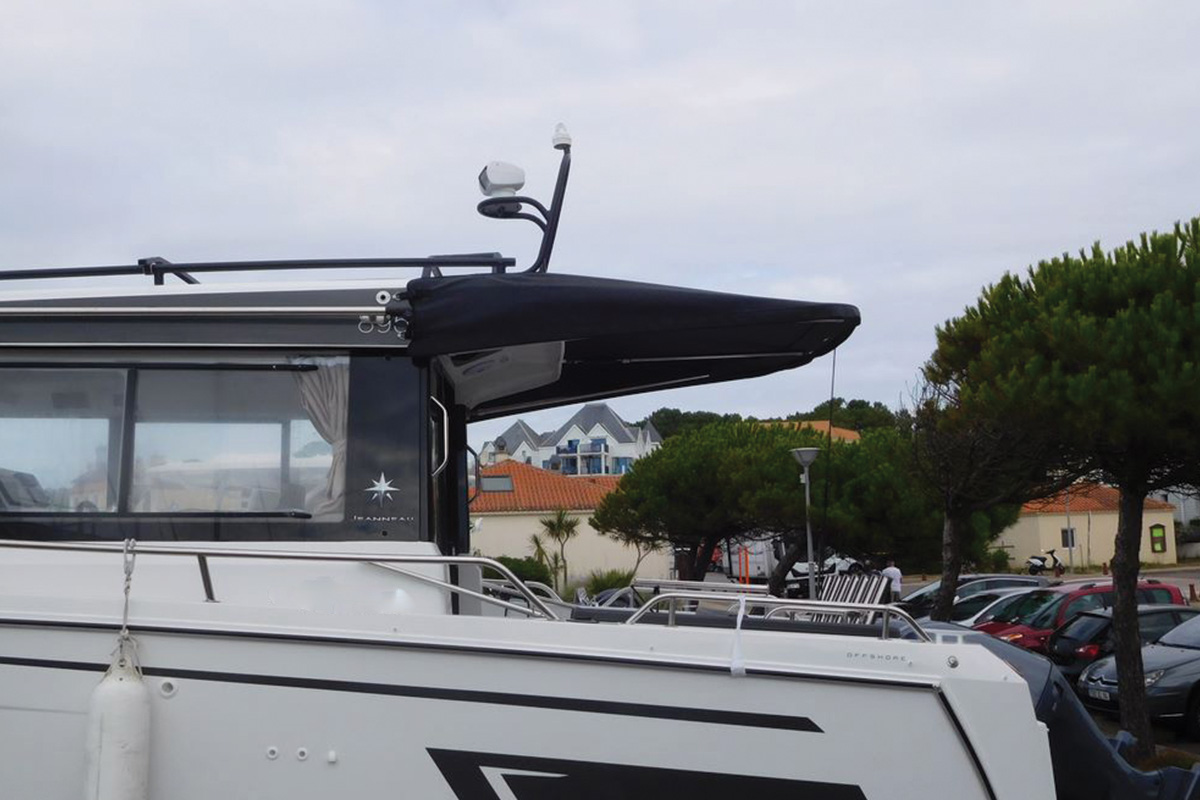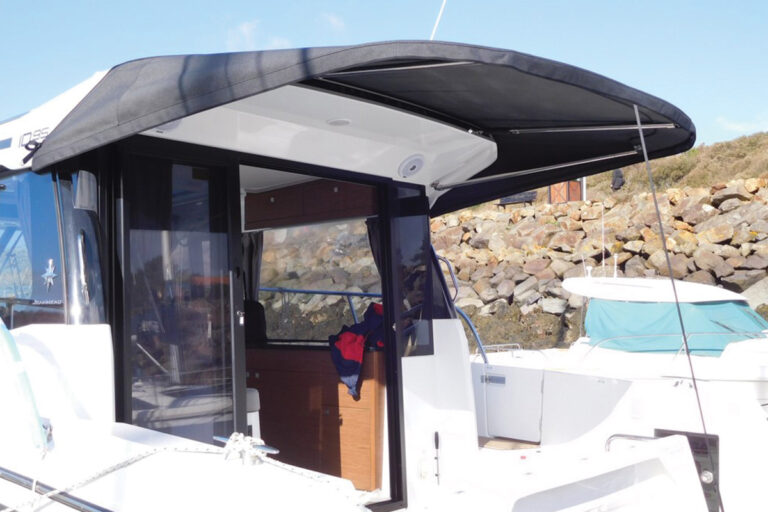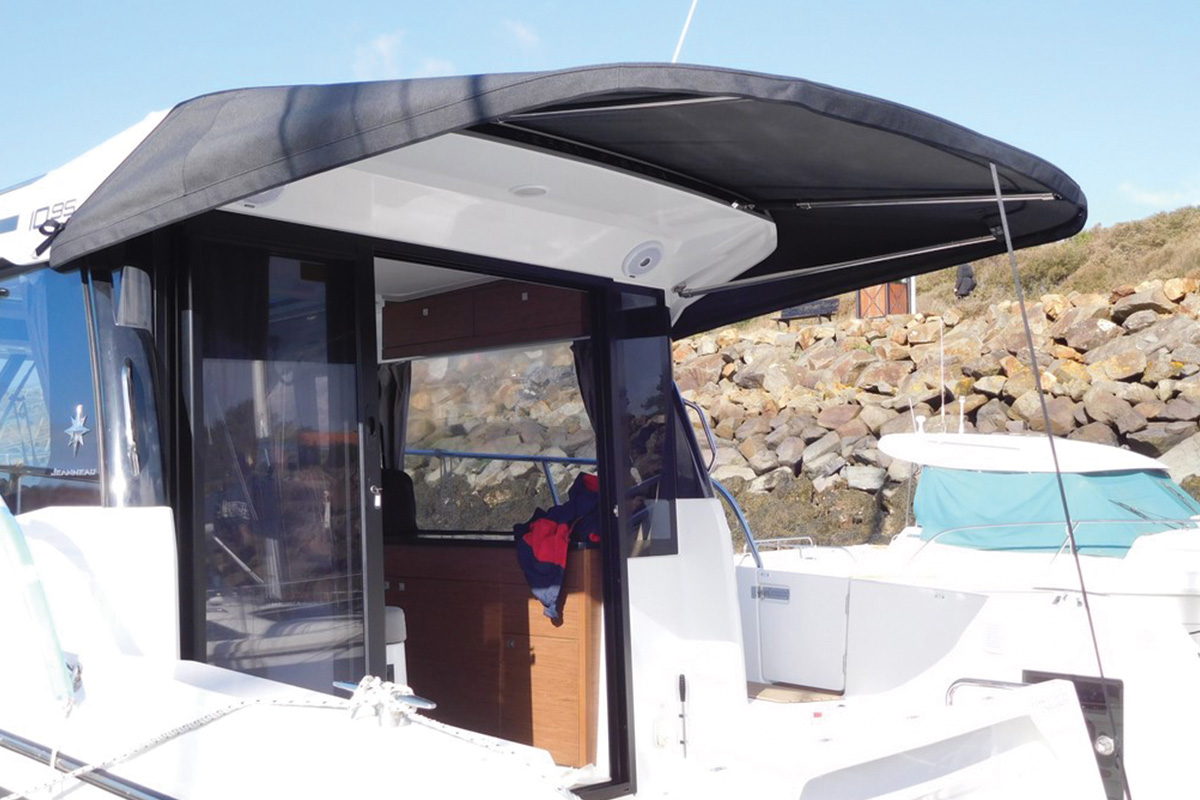 NV ADVANTAGES
TECHNICAL DESCRIPTION
NV TIPS
NV ADVANTAGES
Protects the central part of the cockpit.
Clears the cockpit to port and starboard to free up fishing space on some models.
First set-up time of less than 45 minutes, and product installation in less than 5 minutes.
Fast folding of the canvas for wintering.
Installation instructions supplied with attachment kit
Made in France.
TECHNICAL DESCRIPTION
316L stainless steel telescopic arches, main arch held by stainless steel collars on existing handrails.
The fishing protection is installed on the same rail as the sun awning and the rear closure.
The two supports holding the main arch attach to plates, the tension is provided by tensioners attached to the supports or by straps depending on the configuration of the boat.
The arch can withstand a load of maximum 40kg.
NV TIPS
Sun protections must always be tightened to ensure that the product holds up well, providing effective and long-lasting protection.
During the overwintering period, it is best to remove the shades and store them in a dry place to prevent mould.
Regular cleaning of the canvas covers is necessary.
Do not use abrasive products.
Do not machine wash
>>> Discover our cleaning tips 
The descriptions are given for information only and may be subject to updates. Consult your retailer.
Photo and colours are not contractual.

Are you interested
in this product?
Find out if it was developed for your boat model.
NV brand,
chosen by passionate sailors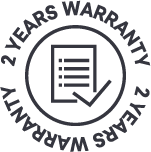 on all NV and Access products, to guarantee you the best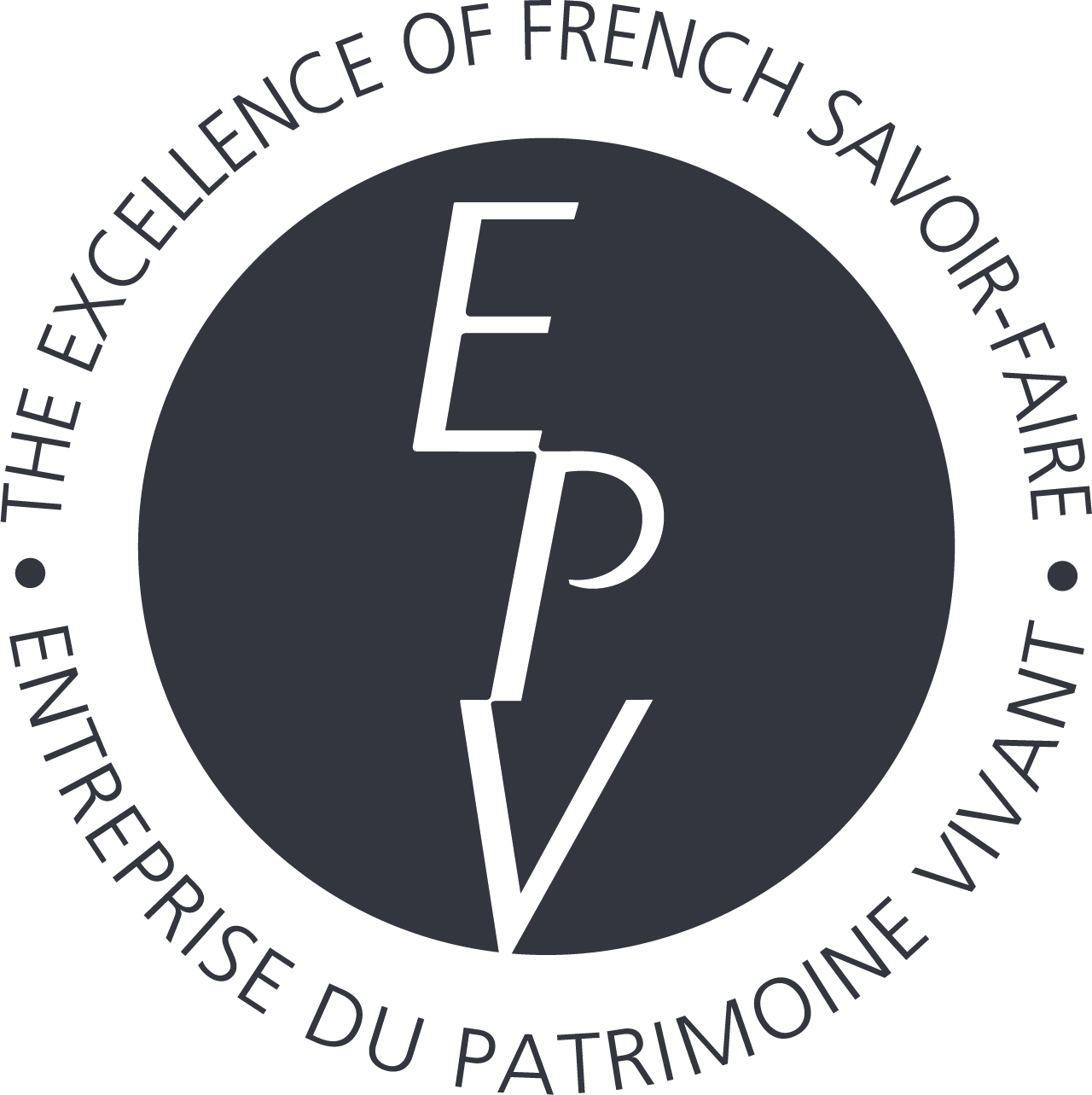 A label that guarantees the high performance of our profession and our products.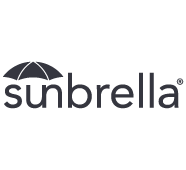 The most reliable fabrics on the market to provide quality, design and comfort.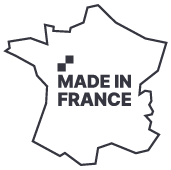 Equipment designed and manufactured with love in our workshops in Western France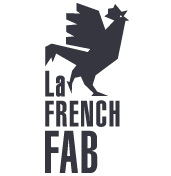 Certified member of the French Fab since 2018