NV sun protection products,
essential for the summer.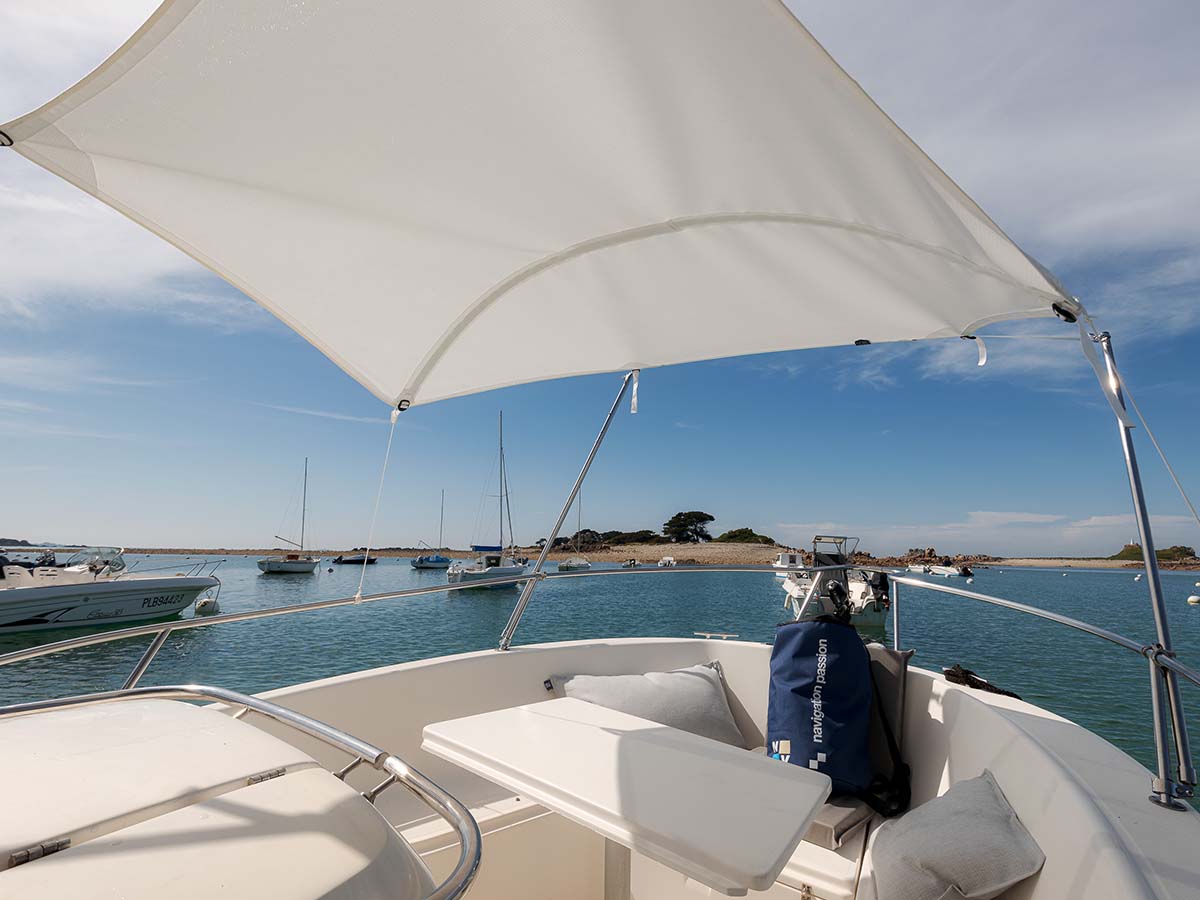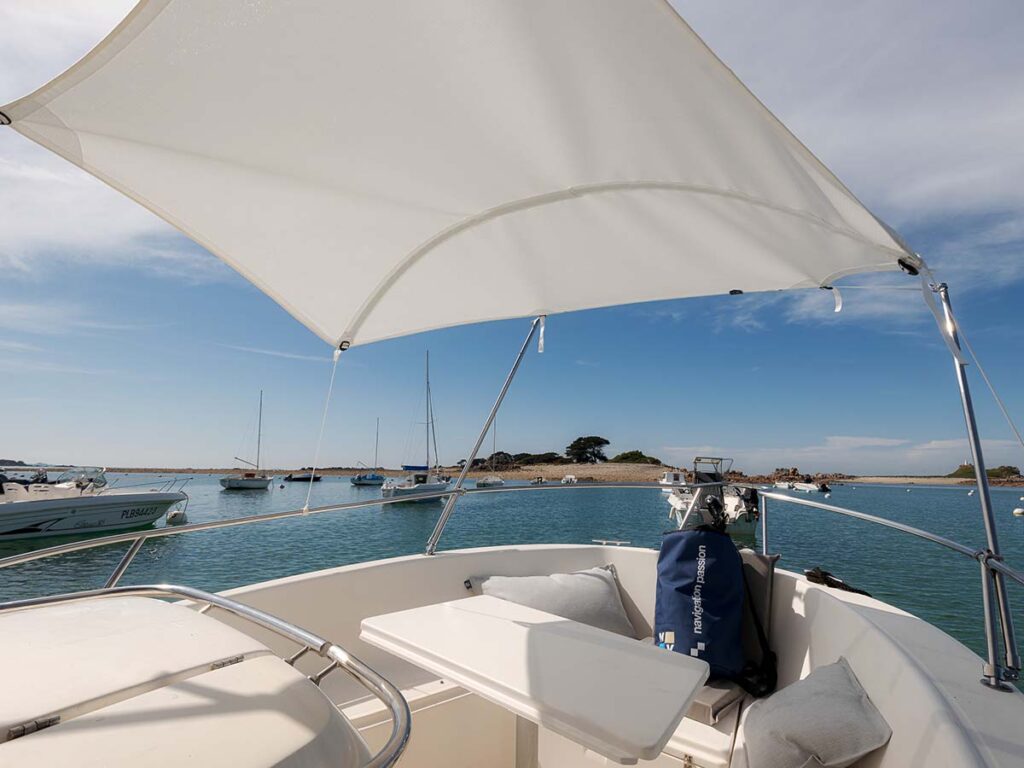 We don't usually complain about the sun, but out at sea, boating or relaxing, it is better to get into the shade, as we know the harm amplified UV rays cause to our skin and eyes. Because your passion and your health are priorities for NV, we have developed a range of sun protection products designed to protect the cockpit of your motorboat.
The right protection for the right model of boat.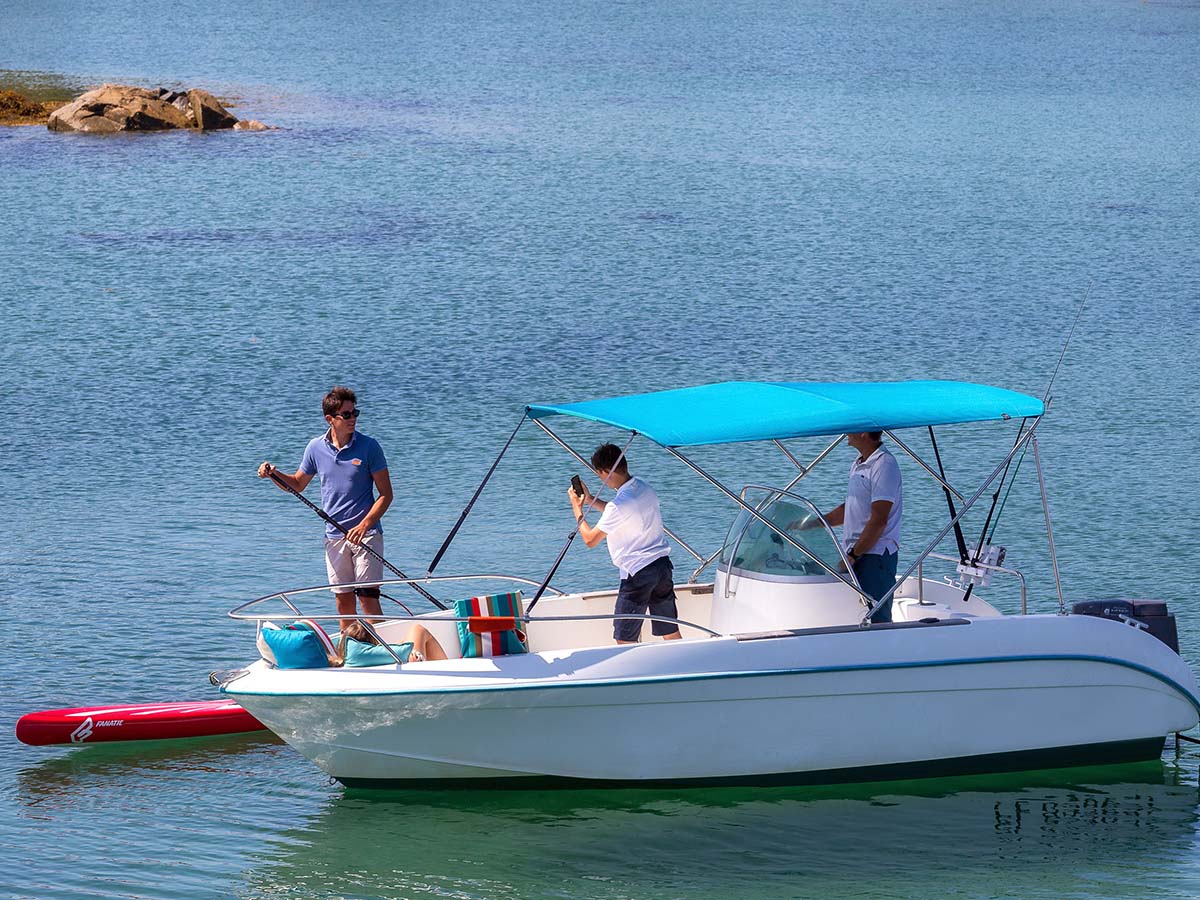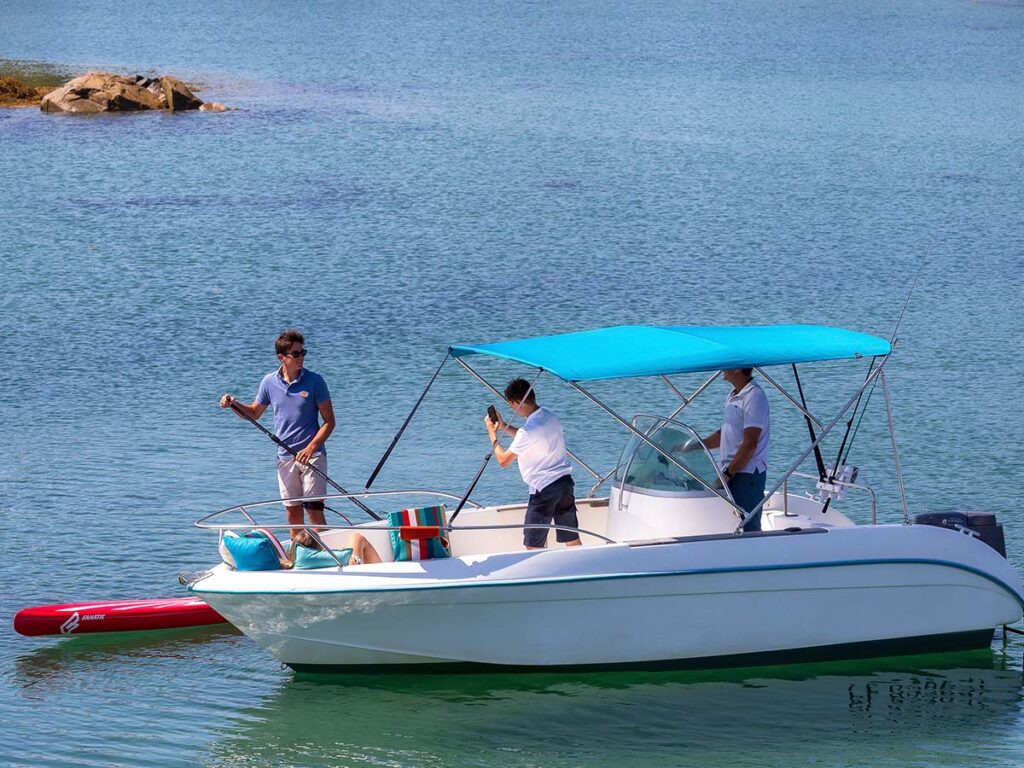 SUMMERTOPS
For use both at sea and moored.
The must-have for your sun protection needs, best suited to coastal outings, offering a large shaded surface and exemplary product modularity, depending on the moment.

Motorboats -7 m to 9 m.
SPORTLINES
For use both at sea and moored.
The latest generation in sun protection, very much in vogue in America, specially designed to protect open hull boats with central consoles or RIBs with narrower consoles.

Motorboats from -6 m to 9 m.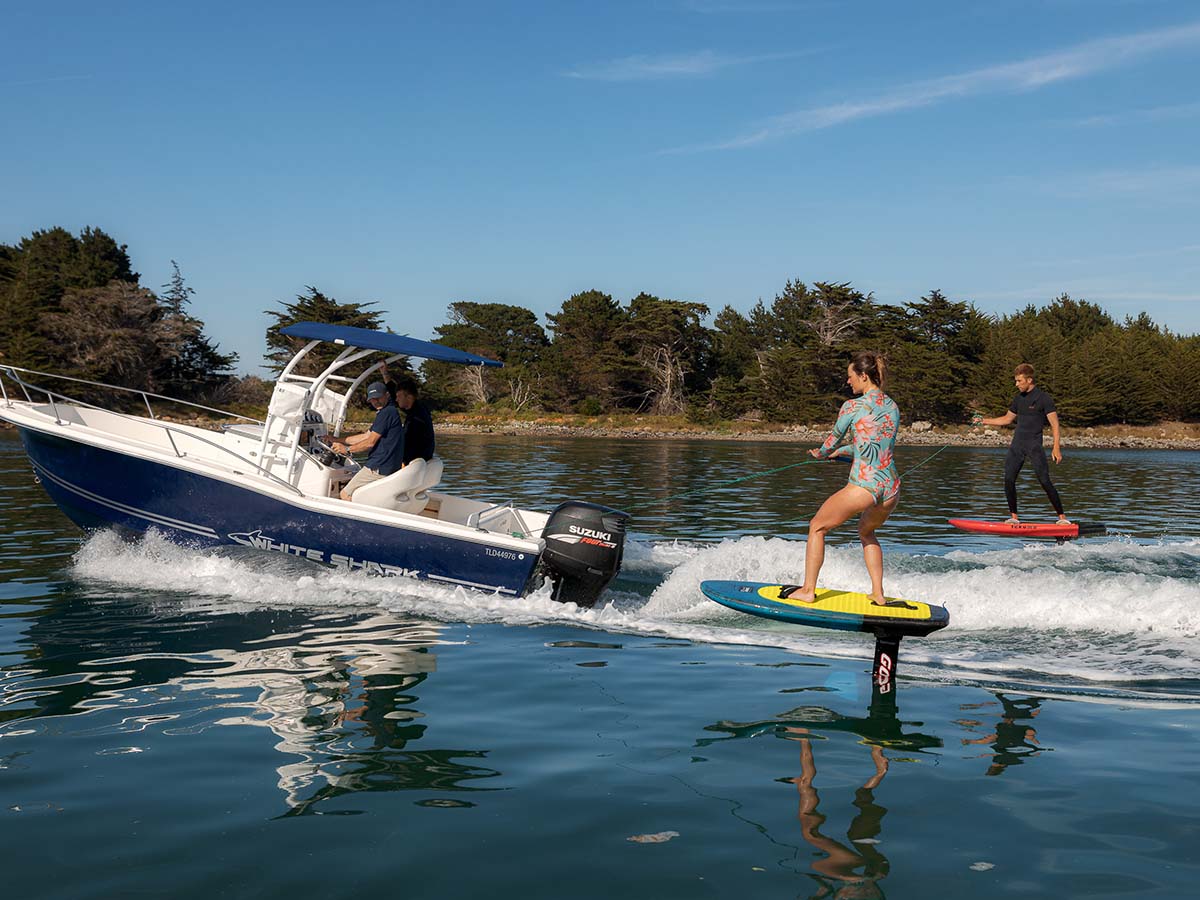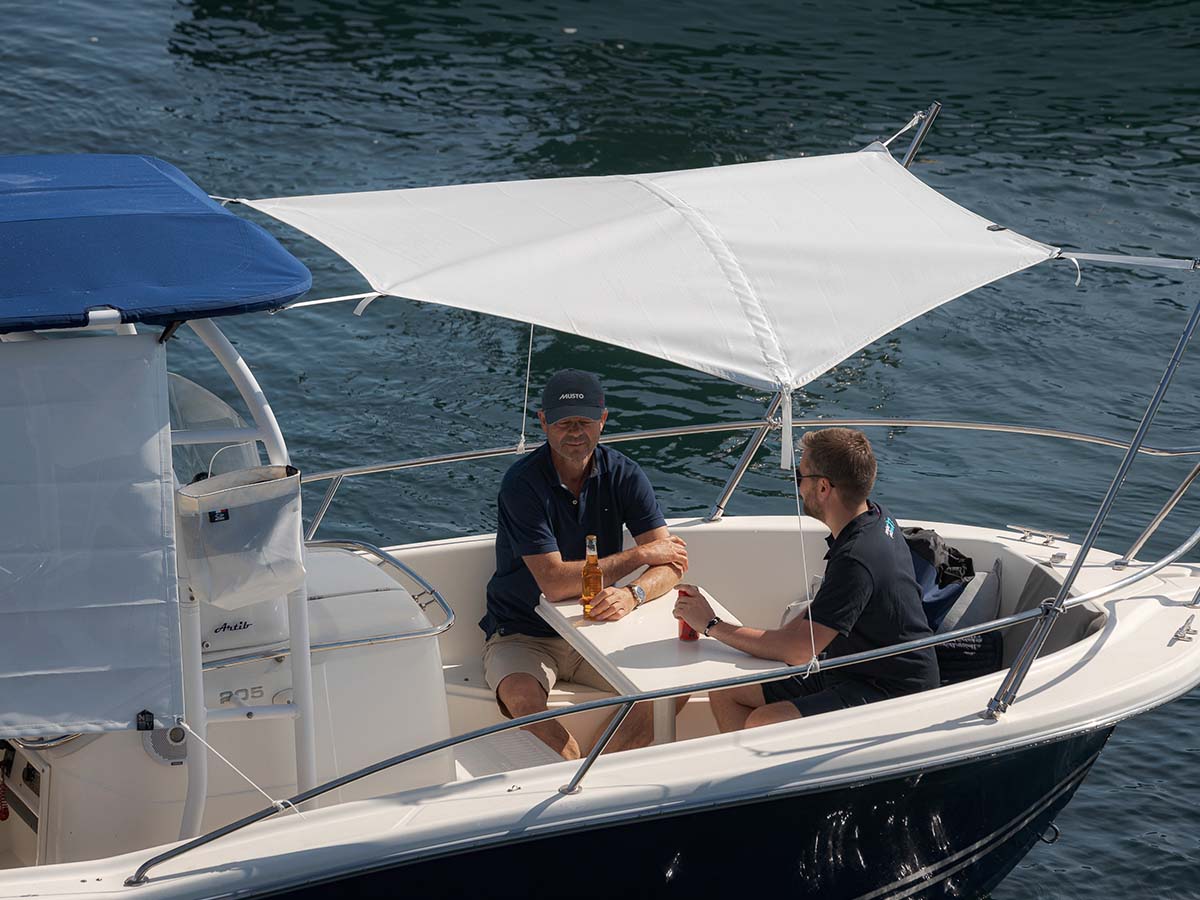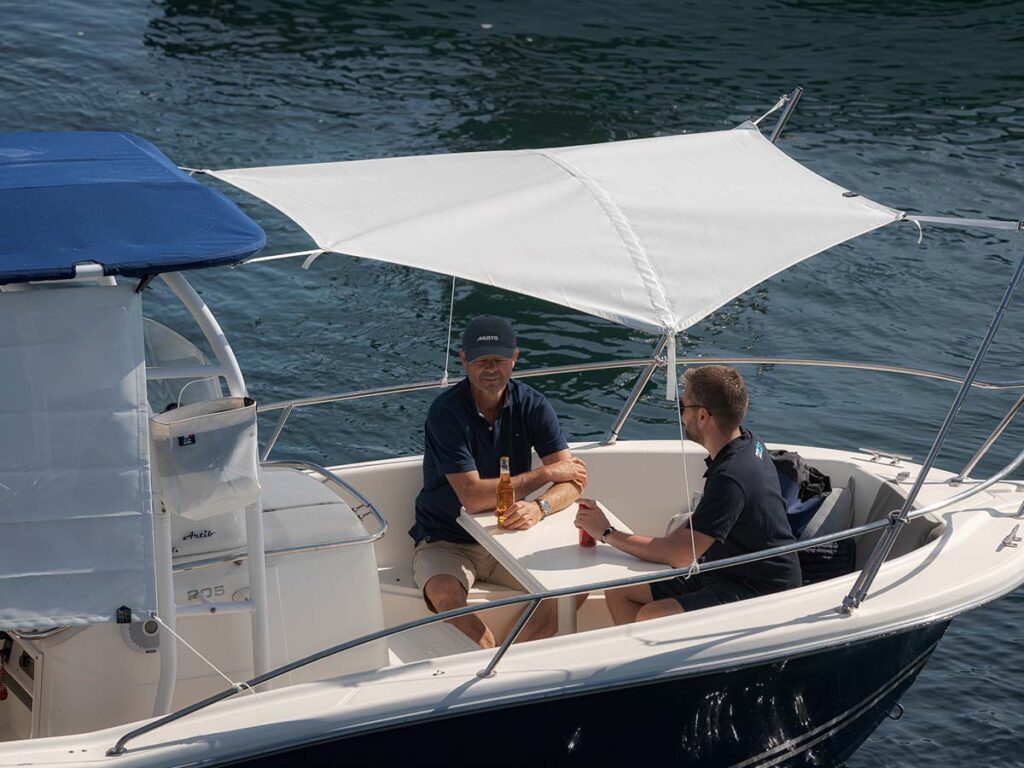 AWNINGS
For use moored only.
An additional anti-UV product allowing you to extend the shade on your boat, both fore and aft, depending on the model..

All boat types.
Want to find out more?
Download our NV sun protection catalogue.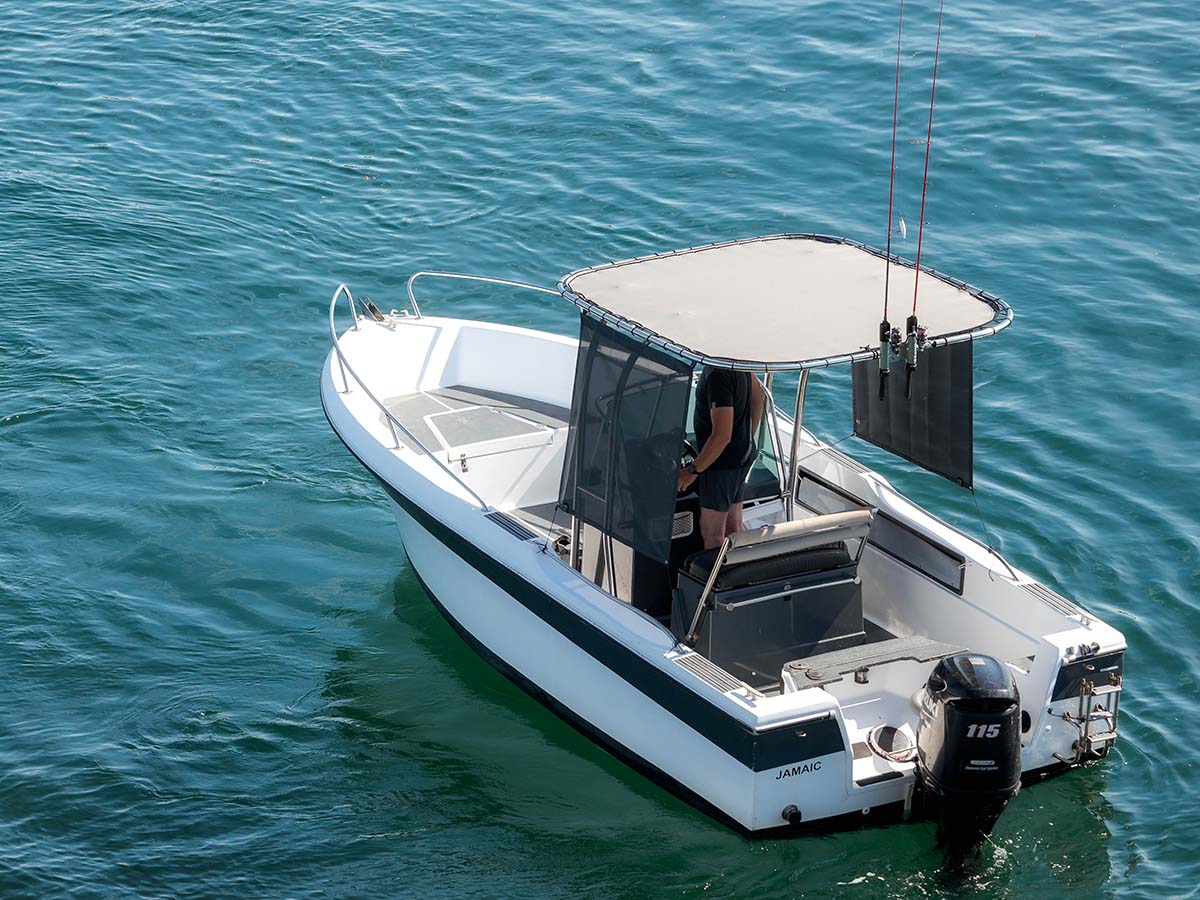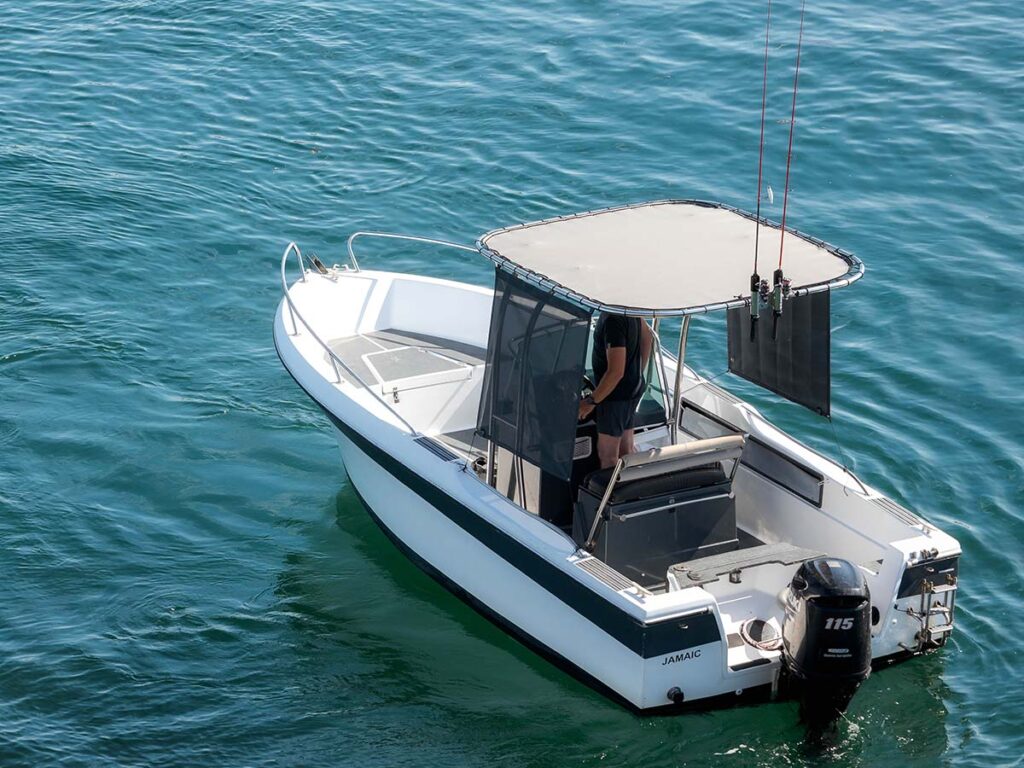 Would you like even more comfort on board your boat?
Discover ACCESS by NV multi-brand accessories, to combine with products from our sun protection range: Summertops, Sportlines, Awnings.
Practical, accessible and ready to use, they are designed to fit a wide range of boats!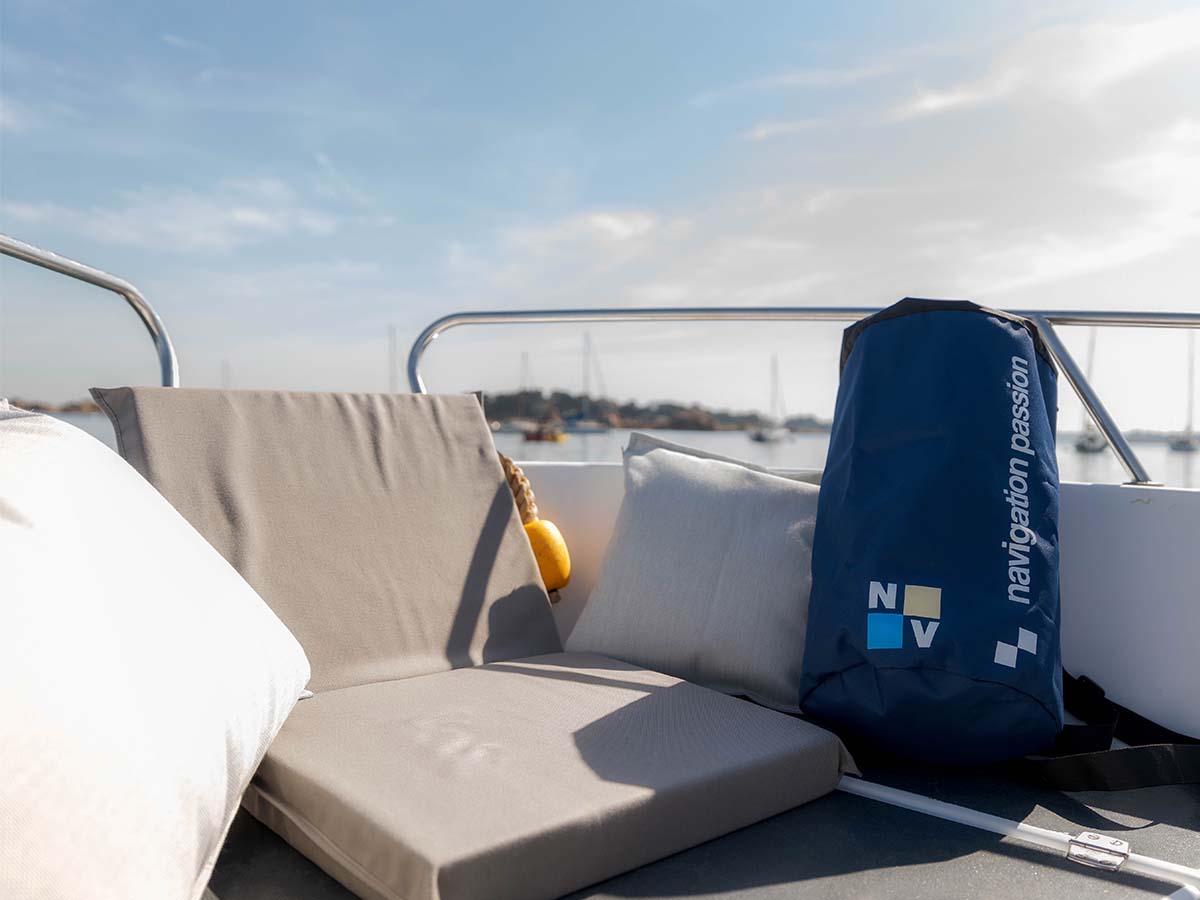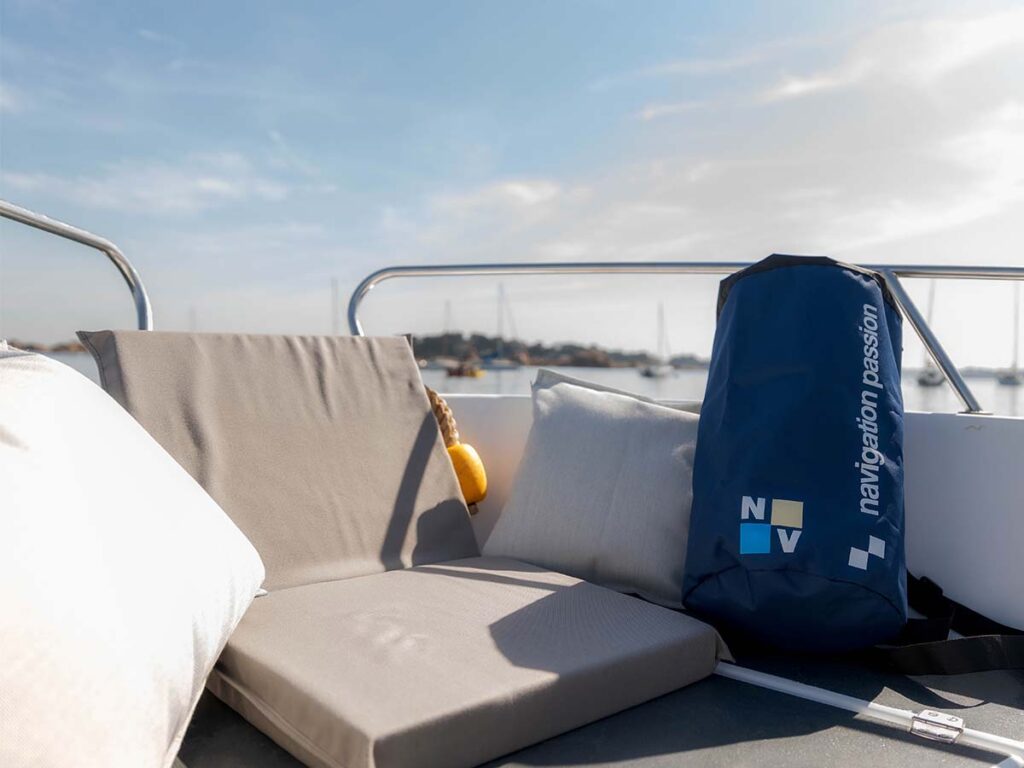 Learn how to care
for your sun protection products
To prolong the life and keep your Summertops, Sportlines and Awnings in perfect condition, and delay intensive cleaning as much as possible, it's important to follow these few tips.
Canvases
Clean them regularly with clean water or a soft brush (such as a clothes brush). This will remove surface dirt and salt before it penetrates deep into the fabric.
Arches
Whether they are made of aluminium or stainless steel:
Rinse the arches regularly with clean water and wipe with a soft sponge.
For traces of dirt, use lukewarm water and neutral soap. Rinse well with clean water.
Wipe dry with a microfiber cloth to remove any salt or other residue.
Caution : do not use abrasive products that may cause scratching, or detergents such as hydrochloric acid, ammonia or chlorine.